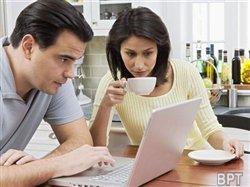 Millions of consumers will be faced with a choice to enroll in one of four different Obamacare "metal plans," on Oct. 1. The metal plans are new categories of health insurance – nicknamed "metal" because each plan is named after a metal – created by the Affordable Care Act, a.k.a. Obamacare.
Many consumers have little idea what these health plans offer in terms of benefits. A recent 2013 HealthPocket poll found only 4 percent of survey respondents correctly identified the basis by which these new metal plans will differ from one another. Given that failure to enroll in a plan could have financial consequences, it's important for consumers to learn the basics about the metal plans.
What are the plans?
The names of the four new Obamacare metal plans are Bronze, Silver, Gold and Platinum. The plans are named after different types of metal to help consumers understand the plans' coverage of medical costs: The more expensive the metal in the plan's name, the greater the plan's coverage of medical expenses. Bronze Plans, for example, cover only 60 percent of medical costs, with the remainder paid out-of-pocket by the person enrolled in the plan. Silver Plans cover 70 percent, Gold 80 percent, and Platinum Plans cover 90 percent of medical costs.
It is expected that the plans with higher coverage of medical expenses will have more expensive premiums. With respect to benefits, all four metal plans share the same Essential Health Benefits requirements for covering medical services. Insurers offering plans in federal or state health exchange marketplaces have to offer at least one Silver and one Gold plan.
Will the government enroll me in a metal plan?
Most people will need to have health insurance from an employer, from the government, or purchased individually, to avoid a penalty. However, enrollment in one of the four metal plans is optional. The government will not force you to enroll in a health plan. Depending on your income, you may qualify for a tax subsidy that will reduce what you pay in health insurance premiums.
What if I don't enroll?
Failing to enroll can result in a tax penalty if a person does not already have a qualified insurance plan or doesn't belong to a group, such as native Americans, who are exempted from the requirement to purchase health insurance. This tax penalty will be the greater of $95 or 1 percent of adjusted annual household income in 2014. In subsequent years the amount of the penalty will increase until 2016, when it reaches 2.5 percent of adjusted annual household income or $695 per person.
If you cannot afford a Bronze Plan and wish to avoid a tax penalty, you may be eligible to enroll in a Catastrophic Plan. The Catastrophic Plan is only available to individuals under age 30 who cannot otherwise afford health insurance. A Catastrophic Plan has a high deductible that must first be met before any services are covered by the plan. However, three annual visits to a primary care provider and preventative care are exempted from the deductible rule.
How do I choose a plan?
Given that all four metal plans share the same Essential Health Benefits, it's important for consumers to comparison shop all health plans available in their regions. Premium cost, health plan quality and your doctor's acceptance of a health plan are important features to evaluate. The entry-level Bronze Plan may be the best choice for a healthy person who visits a doctor infrequently, while a higher-tier Gold or Platinum Plan may be better suited to a less healthy person who frequently uses health care services.
Consumers can visit www.healthpocket.com to compare current health insurance options as well as the new metal plans when they are released in October.