'Tis the season for holiday hiring: Tips for job seekers
October 27, 2015 - 3:05 am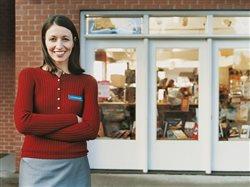 (BPT) – Last holiday season, large chain stores reported $616 billion in total retail sales — a 4 percent increase over the previous year. With this year's holiday shopping season upon us, businesses are expected to face an even bigger increase in crowds and sales, making the demand for seasonal employees higher than ever.
"With an improving economy that allows consumers to enjoy more guilt-free shopping, businesses in a wide range of industries have begun hiring hundreds of thousands of additional workers to keep up with holiday spending," says Lauren Griffin, senior vice president, Adecco Staffing. "And as the competition to find seasonal hires heats up, job seekers are more likely to find a position that suits their wants and needs."
Where are the jobs?
Nearly half of Americans would consider a seasonal job in the retail industry according to a recent survey by Adecco Staffing USA, however, holiday surges certainly are not limited to department stores and similar retail businesses. Holiday surges affect many industries. Just think about the life of a gift before it reaches its destination — it must be manufactured, ordered, packed, shipped and delivered, meaning industries from warehousing to customer service to shipping and logistics and beyond are gearing up for the holiday rush.
Don't forget, the rise of ecommerce has actually increased the need for skilled seasonal workers. Roughly six people are required to fulfill each order. Unloaders, order assemblers, packaging preparers, clerks and material handlers are just a handful of the jobs that companies will be looking to fill.
What are the benefits?
While the same Adecco Staffing USA survey found extra money was the top reason Americans would consider seasonal work, the benefits of seasonal employment are not strictly about the cash:
Valuable job experience. For those considering adding "career switch" to their list of New Year's resolutions, a seasonal job could be the perfect way to get the ball rolling. Landing a seasonal job allows employees to test drive a new role, expand their skill set, and ultimately, assess whether or not a particular career path is the right fit for them.
Community involvement. For job seekers looking to become more involved in their communities, seasonal hiring offers a prime opportunity to do so. Many community-based businesses, from national chains to family operated stores, will need additional workers to ensure holiday packages are delivered on time and customer satisfaction is maintained.
Resume building. While people from various walks of life can benefit from a little resume building, college students hoping to secure summer employment or a full-time job after graduation may find holiday season employment particularly enticing. Even if the opportunity isn't exactly a person's "dream job," showing initiative by obtaining a seasonal job could be exactly the resume booster an employer wants to see.
Can I keep my seasonal job?
Just because a job is listed as "seasonal," doesn't mean it has to stay that way. In fact, the second most popular reason for seasonal work, according to the survey, is the opportunity to get a foot in the door with an employer.
If securing a full-time position is on your wish list, here are a few tips to help turn your part-time gig into a long-term opportunity:
Communicate. If you're interested in potentially working full-time or staying on board after the holiday rush, let your supervisor know. Your interest and enthusiasm will be appreciated. You can also set specific goals and work towards them over the course of your contract. Demonstrating the ability to meet goals will show any employer you would be a valuable asset to the team.
Network. Use your seasonal job as an opportunity to make meaningful connections with your supervisors and coworkers, as well as to learn more about the company. That way you'll be the first to hear about future job opportunities.
Give 100 percent. Think of your seasonal job as an audition for an ongoing role. By showing your willingness and ability to get the job done, you will demonstrate to your employer you are an asset to your team who will continue to make a positive impact long after the close of the holiday season.