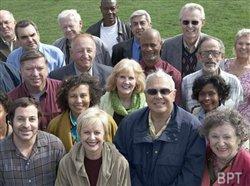 (BPT) – When Martha Saly, director of the National Viral Hepatitis Roundtable (NVHR), learned she had hepatitis C, a virus that attacks the liver, she was in disbelief. Saly never suspected she might be infected with the hepatitis C virus, and unfortunately, cases like Saly's are not uncommon.
In fact, 3.2 million Americans are living with hepatitis C, and most do not know they are infected. That's why the Centers for Disease Control and Prevention (CDC) recently released hepatitis C screening recommendations calling for all adults born from 1945 through 1965, also known as baby boomers, to get tested for hepatitis C.
"This test can mean the difference between life and death – it did for me," says Saly. "You can live with hepatitis C for decades without feeling sick, but liver damage can occur silently during this time, which can lead to more serious problems such as cirrhosis and liver cancer."
Saly knows firsthand the importance of testing baby boomers for hepatitis C and offers five reasons why CDC's new hepatitis C testing recommendations matter to you:
1. Anyone can get hepatitis C
Millions of Americans have hepatitis C and many of them don't know how or when they were infected. People born from 1945 through 1965 are five times more likely than other adults to be infected with hepatitis C and account for more than 75 percent of all American adults living with the disease.
2. Don't assume you've been tested
"More than a decade ago, I was fortunate to have a proactive doctor who tested me for hepatitis C, but that wasn't the norm then and unfortunately hepatitis C is still not typically included in routine blood tests," says Saly. The CDC's recommendations aim to address this silent epidemic by recommending people in this age group get tested.
3. It's a one-time test that will ease your mind
For more than 95 percent of boomers, the simple hepatitis C blood test is followed by reassuring news. But for the people who are infected, the test and resulting treatment could mean the difference between life and death. "Knowing whether or not you have hepatitis C can help you make important decisions about your health," says Saly.
4. Treatments are available
For those who find out they have hepatitis C, medicines are available that can effectively treat up to 75 percent of infections and additional, promising treatments are currently in development. "Treatments for hepatitis C can delay or even reverse the effects of liver damage and in some cases can eliminate the virus from the body," says Saly.
5. This test could save your life
"It saved mine," says Saly. "I was very lucky to be tested, treated and cured 12 years ago. But for every person like me, there are three people with hepatitis C out there who don't know they have it." These testing recommendations from CDC could help identify an estimated 800,000 people with hepatitis C and save tens of thousands. "Baby boomers need to talk to their doctor about getting tested for hepatitis C," says Saly. "It's a no brainer."
To learn more about hepatitis C go to www.nvhr.org and visit the CDC's Know More Hepatitis campaign website: www.cdc.gov/knowmorehepatitis.