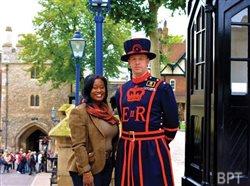 (BPT) – Whether you're a seasoned world traveler or going abroad for the first time, few global destinations deliver the blend of variety and accessibility that Europe does. Visiting Europe – especially on a guided tour – allows first-timers to immerse themselves into inter-cultural experiences and also offers veteran travelers lots of new things to see and do.
For many Americans who have European heritage, visiting Europe is an exciting way to reconnect with their cultural history. For others, savoring the region's diverse food and wine, exploring historic sites and natural wonders, and partaking in each country's unique personality is a way to embrace another segment of the global community. Regardless of why you're traveling to Europe, certain countries, cities and destinations are simply not to be missed.
Italy
From the shores of the Mediterranean where a feast of seafood goes directly from net to plate, to the amazing architecture and canals of Venice, to the unparalleled cultural and artistic history of Rome and the centuries-old hillside towns of Tuscany, one could travel Italy for a lifetime and still never see it all.
Travelers who only have a week or so would do well to book an all-inclusive tour, such as the tours of Italy offered by Tauck. When you travel with an established tour group (Tauck has been in business for 89 years), you can relish an enhanced experience while allowing the experts to do the work of arranging "insider" tours of iconic landmarks, booking hotels, and coordinating on-tour transportation and special entertainment.
Tauck offers 19 different tours of Italy, and each one is sure to please with the food, sights and attractions that have long made the country a top travel destination.
France
Whether you crave the unparalleled views of Paris from atop the iconic Eiffel Tower, yearn to stroll the cobblestone streets of a quaint French village, or wish to revisit the Normandy beach where an ancestor fought in World War II, France is a must-visit destination for any European adventure. Cruise down the scenic Rhone or Seine rivers, discover the epicurean and viticultural delights of France's countryside and great cities, or stroll the Champs Elysees and celebrity-watch.
The British Isles
Although some may argue that Great Britain, Ireland and Scotland aren't technically part of continental Europe, why quibble? Pass up the British Isles and you'll miss out on some of the region's most breathtaking scenery, vibrant cities and rich history.
Few cities have impacted the world stage as profoundly as London. From the legendary Tower of London where criminals and royalty were imprisoned throughout history, to the stately beauty of Buckingham Palace and the bustle of Piccadilly, London has something for everyone. The perfect foil for the urban lifestyle of London, the Irish countryside offers up numerous quaint villages, verdant pastures and hills seemingly greener than any others in the world. And while you may not catch a glimpse of Loch Ness' famed, fabled inhabitant, you'll surely enjoy Scotland's surrounding scenery and culture while trying.
Europe is always a hot summer vacation destination, and there is still time to book a 2014 guided tour with Tauck. Visit www.tauck.com for full itineraries and booking details.