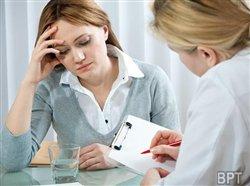 (BPT) – Many women think they suffer from heavy monthly periods and don't realize that they have a medical condition.
A recent TNS survey of 1,200 women revealed that one in 10 women reported they endure heavy monthly periods. Women stated that they feel embarrassed during this time of the month and that it interferes with various aspects of their daily lives. In fact, half of the women surveyed said they do not discuss their heavy monthly periods with their healthcare providers.
"Women do not need to suffer in silence," says Dr. Diana Ramos, assistant clinical professor of Obstetrics and Gynecology at the Keck USC School of Medicine, California. "It is important for a woman to speak with her healthcare provider about her symptoms and ask what options are available."
Survey results also indicated women undergo extreme measures, such as adjusting social schedules and activities to cope with the symptoms of heavy monthly periods. This includes missing a date (16 percent), missing days of work (20 percent), not wearing a bathing suit (50 percent) or even skipping out on an event with friends (22 percent) in order to manage their condition.
Here are some ways to take control of your cycle:
1. Educate yourself.
Many women are not knowledgeable about the medical definition of what's considered a normal period. While it is difficult to determine what a "normal" period is, there are several tell-tale signs and symptoms that women should discuss with their healthcare professional, which could include:
* Soaking through one or more sanitary pads or tampons every hour for several consecutive hours
* Needing to use double sanitary protection
* Needing to wake up to change sanitary protection during the night
* Passing large blood clots with menstrual flow
2. Talk to your healthcare provider.
Despite a large number of women who believe they suffer from heavy periods, embarrassment deters many from discussing the condition with their healthcare provider.
"They think it's just part of being a woman," says Ramos. "Many of my patients don't realize that there are options that can help them."
3. Find solutions.
In addition to speaking with a healthcare provider about heavy menstrual bleeding, there are other resources that could help fill this knowledge gap. Women can access information through www.myheavymonthlyperiods.com.