10 sports that should be added to the Winter Olympics
February 20, 2014 - 2:01 pm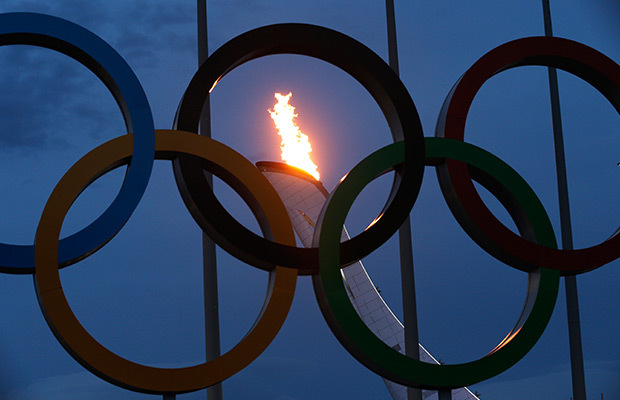 The Sochi Olympics are the biggest Winter Games in history, with 98 events in 15 disciplines. Somehow some of the best sports have still been left out, though. Here are 10 sports that we need to see added to the Winter Olympics:
1. Snowball fighting
It's basically dodgeball with fewer bloody noses (probably). We could throw in some obstacles if we wanted to switch things up a bit, but watching some of the world's best athletes hurling snowballs at one another in a rapid-fire elimination round would be way more entertaining than some of the current winter events.
2. Tubing
Almost anyone who grew up around snow has been tubing, so it would probably draw more interest than something almost no one has participated in, like the biathlon. Add some jumps that no one will successfully complete (if you've ever been tubing and hit a small bump that sent you sailing, you'll understand why), and you've got yourself an event worth watching.
3. Skijoring
Think waterskiing behind a horse. Except on snow. And in Olympic skijoring, the horse would be following a course with a bunch of S-curves, just to make things interesting. Skijoring was actually a demonstration sport at the 1928 Winter Olympics, but didn't take off.
4. Ice yachting
How could you not try ice yachting, given the chance? Sailing across the ice at 40 mph relying on a sail and steel runners just seems fun. (If you're doubtful, check out this YouTube video.)
5. Dog sledding
Dog sled racing was a demonstration sport in the 1932 Olympics at Lake Placid, but never went any further, likely because it's far more expensive to take care of a sled dog than a pair of figure skates. Only the U.S. and Canada competed in 1932, and the U.S. won silver. Maybe it's time for a second chance?
6. Heliboarding and Heliskiing
What isn't awesome about flying someone out to unchartered territory and dropping them from a helicopter onto a mountain, where they have to navigate the untouched terrain vie ski or snowboard? If we wanted to give it a Hunger Games twist, we could drop all the athletes at the same time. Whoever makes it down the mountain first wins.
7. Snowshoeing
OK, so maybe snowshoeing isn't the most riveting of winter sports to watch. It would basically be the speedwalking of the Winter Olympics. But if the Summer Games get to count a, shall we say, leisure activity as an event, the Winter Olympics should get to, as well — and no, curling doesn't count.
8. Polar bear plunge
Crazy people like to take advantage of freezing weather by stripping down to almost nothing and jumping into ice-cold water. It's all fun and games at the Olympics while the athletes are in their parkas and beanies, but put them in swimsuits and throw them in a lake and we'll see who the real champions are.
And if you're more interested in feats of artistry than athleticism:
9. Snow fort building
Give teams from each country a specific amount of snow and see who can build the most awesome snow fort in an allotted time period. Bonus points for impossible architecture or water features.
10. Ice carving
We can only imagine the types of sculptures that would come out of an ice carving competition. If we wanted to be wowed, we could invite the best sculptors in the world to throw their hats into the ring. If we wanted to be entertained, we'd arm the athletes with a chainsaw and a chisel and tell them to go to town. Either way, it's a win.
Contact Stephanie Grimes at sgrimes@reviewjournal.com. Find her on Twitter: @steph_grimes