2 Royals players diagnosed with chickenpox
September 2, 2015 - 12:26 pm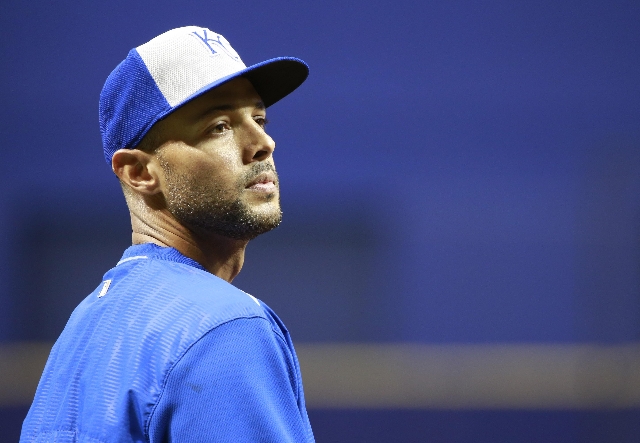 KANSAS CITY, Mo. — First the good news for the Kansas City Royals: Alex Gordon came off the disabled list and started in left field, and outfielder Jonny Gomes joined the club Tuesday after being acquired in a trade with the Atlanta Braves.
The bad news was All-Star reliever Kelvin Herrera and right fielder Alex Rios probably will be out two weeks with the chickenpox.
Rios was scratched from the lineup Saturday at Tampa Bay when he became ill. Then bumps began to show up on Rios' chest.
"It was like, 'What is this?'" Royals manager Ned Yost said.
He said trainer Nick Kenney did not know what it was, thinking it could be bed bugs. A check with a Rays' doctor, however, confirmed it was chickenpox.
"It was like, 'Wow, let's hope nobody else gets it,'" Yost said. "And the next day Kel (Herrera) showed up with it. We haven't had anybody else with it, so that's good news. They'll be away from the stadium until they are not contagious."
There is still concern that the virus could spread to other Royals players.
"I think there is always a concern because these guys were in for three or four days before they showed signs of it," Yost said. "Since that point, Nick has done a real good job of monitoring everybody. Time will tell, but we don't have any more signs on anybody else having it."
Yost said the Royals made sure all the September call-ups were inoculated or had chickenpox in the past.
"We've done everything we can to try to keep it at a minimum," Yost said before the Royals' 6-5 loss to the Detroit Tigers. "I never had anybody get the chickenpox (in baseball). It's much better Aug. 28 than Sept. 25."