5 reasons you should care about what's happening with FIFA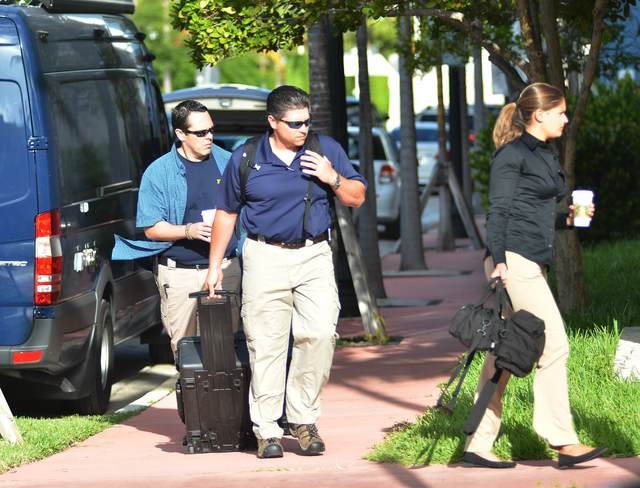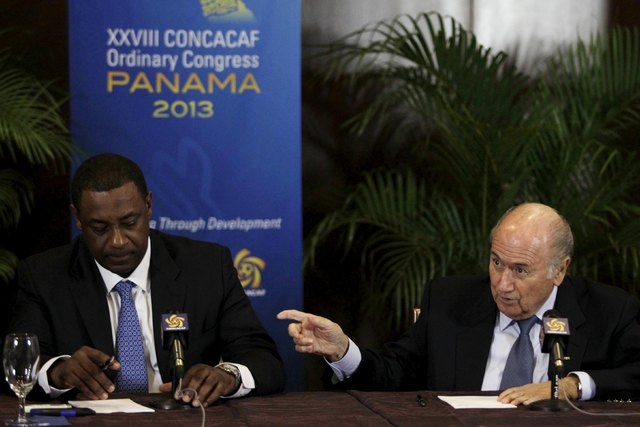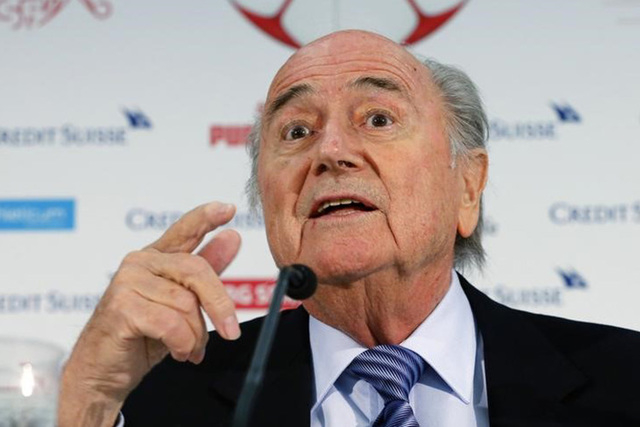 Putin doesn't like that the United States got involved
Russian President Vladimir Putin has come out swinging in defense of FIFA's embattled president and against U.S. authorities who've gone after soccer's powerful, polarizing governing body.
The Kremlin posted Putin's combative comments Thursday, a day after U.S. authorities announced the indictment against 14 soccer officials and sports marketing executives in a corruption investigation, and the opening of a Swiss investigation into possible shenanigans related to the 2018 and 2022 World Cup bids that went to Russia and Qatar, respectively.
Some, like British Prime Minister David Cameron, have called for FIFA president Sepp Blatter to resign or at least the postponement of FIFA's election set for Friday.
Not Putin.
He's not only stood firmly behind Blatter, but suggested geopolitics is driving this law enforcement crackdown.
"The USA definitely (has) nothing to do with this," the Russian President said of FIFA, which is based in Switzerland. "This is yet another obvious attempt to spread their jurisdiction to other (countries)."
Russia got the 2018 tournament despite "pressure" on Blatter to prevent it from happening, Putin said — suggesting that's one reason U.S. authorities went after FIFA. (Along with being at odds with Russia on numerous issues, the United States bid unsuccessfully for the 2022 World Cup that was awarded to Qatar, an Arab nation with little soccer history and a climate with scorching summer temperatures.)
"I have no doubt that this is obviously an attempt to prevent Mr. Blatter's re-election (as) FIFA president," Putin said.
U.S. President Barack Obama hasn't weighed in publicly on whether he wants Blatter in or out, nor have top members of his administration.
Others are applauding the United States
The United States has infuriated some of its closest allies in recent years by fining their banks and spying on their citizens. But its latest extra-territorial salvo, a crackdown on graft at soccer's global governing body, is winning wide applause abroad.
Following news on Wednesday that the U.S. Justice Department, supported by FBI investigators, was charging nine current and former FIFA officials with illegal payments, kickbacks and bribes, the Twittersphere was flooded with rare cheers of approval for the "world's policeman."
Fans of the "beautiful game" — the world's most popular sport but outside the sporting mainstream in the United States — also questioned why countries with a richer soccer tradition had turned a blind eye to suspicions of corruption for so long.
But even in FIFA's home country of Switzerland, which has endured a U.S. assault on its cherished tradition of banking secrecy, there were strong signs of support for the crackdown and calls for the body's long-time Blatter, a Swiss himself, to resign.
"It's embarrassing for the rest of the world," said Martin Daepp in a reader comment on the website of Swiss daily Neue Zuercher Zeitung. "The energy the USA is devoting to a sport that has been so unimportant there is stunning. Still, football fans will thank the USA for this."
Major sponsors are considering dropping from the World Cup
Blue-chip sponsors, many of whom have solidly backed FIFA despite nearly 20 years of bribery and corruption allegations, appeared to be growing concerned at events unfolding in Zurich.
In a strongly worded statement, credit card giant Visa said, "It is important that FIFA makes changes now, so that the focus remain on these going forward. Should FIFA fail to do so, we have informed them that we will reassess our sponsorship."
German sportswear company Adidas said FIFA should do more to establish transparent compliance standards. Anheuser-Busch InBev, whose Budweiser brand is a sponsor of the 2018 World Cup, said it was closely monitoring developments.
Coca-Cola Co, another sponsor, said the charges had "tarnished the mission and ideals of the FIFA World Cup and we have repeatedly expressed our concerns about these serious allegations".
Very important people want FIFA President Sepp Blatter to resign
FIFA President Sepp Blatter rejected an emotional plea to resign from one of the world's soccer greats on Thursday as the corruption scandal engulfing the game's governing body drew warnings from sponsors and political leaders.
As FIFA faced the worst crisis in its 111-year history, Michel Platini, the former French international who now heads UEFA, Europe's soccer confederation, said he had told Blatter to go but the 79-year-old had refused.
"I said, 'I'm asking you to leave, FIFA's image is terrible.' He said that he couldn't leave all of a sudden," Platini told a news conference.
"I'm saying this with sadness and tears in my eyes, but there have been too many scandals, FIFA doesn't deserve to be treated that way," Platini said, speaking after an emergency FIFA meeting in Zurich earlier in the day.
Platini said 45 or 46 of UEFA's 53 eligible member associations would vote for Jordan's Prince Ali bin Al Hussein to succeed Blatter at an election due on Friday.
But it appeared that Blatter still commanded enough of FIFA's 209 member associations and could expect to be anointed for a fifth term as president.
Meanwhile, FIFA's new video game announced Thursday will include women
FIFA 16, the latest installment of the world's most popular soccer video game, will feature women's teams for the first time, EA Sports announced on Thursday.
Twelve international teams including England, Germany, Brazil and the United States will appear in the next FIFA game, to be released in September. The series has been running since 1993, but so far has featured only male teams.
This is a tough week for the real FIFA, which is embroiled in a wide-ranging corruption scandal. Sepp Blatter, FIFA's embattled president, infamously said in 2004 that women footballers should wear "tighter shorts" to promote "a more female aesthetic".
A new trailer released by EA Sports on Thursday shows female players preparing for action, and computer-generated versions of stars like England's Stephanie Houghton and the United States' Alex Morgan scoring goals before screaming crowds.
"We're not here to stand and watch, this is our game too," says a female voice. A selection of stars then say "we're in the game", a play on EA Sports' famous slogan "it's in the game".
The month-long FIFA Women's World Cup tournament kicks off in two weeks in Canada, and earlier this week Nigerian forward Asisat Oshoala was named the first ever BBC Women's Footballer of the Year.