51s count on pitching in playoffs
September 2, 2014 - 4:10 pm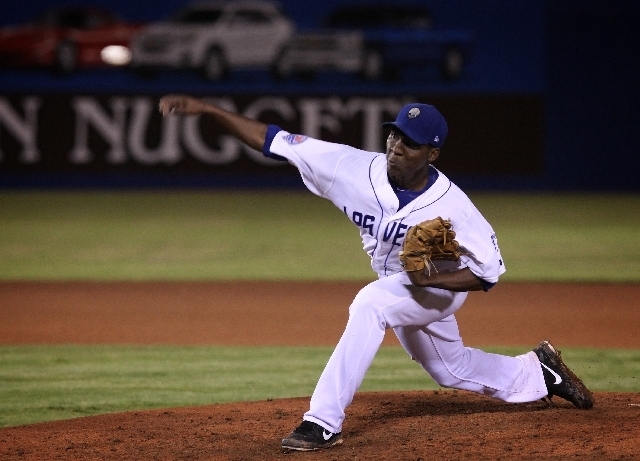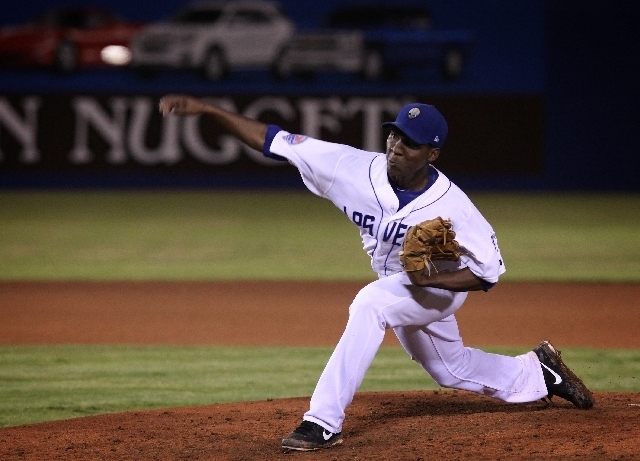 As a player or manager, Wally Backman has won championships at every level of professional baseball.
From the independent league's South Georgia Peanuts to the 1986 New York Mets, Backman said all of his title teams shared a common thread.
"Pitching is always the key," he said. "If you have good starting pitching, you give yourself a good opportunity to win."
Which is why Backman — the Pacific Coast League's Manager of the Year — likes the 51s' chances to beat the Reno Aces in their PCL Conference Championship Series, which starts at 7:05 p.m. Wednesday at Cashman Field.
"Our starting pitching is as good as anybody's," Backman, 54, said. "Everyone in the league knows our starting pitching is probably the best in the whole league."
Clinching its second straight Pacific Southern Division title early enabled Las Vegas — which tied Reno for the PCL's best record (81-63) — to line up its rotation down the stretch.
Rafael Montero (6-4, 3.60 ERA), the Mets' No. 3 prospect, will start Game 1 of the best-of-5 series. Matthew Bowman (3-2, 3.47) will follow in Game 2 on Thursday night and Noah Syndergaard (9-7, 4.60), New York's top prospect, will start Game 3 on Friday night in Reno.
Montero held Sacramento to one hit in eight scoreless innings, with 11 strikeouts, on Aug. 5 before being recalled by the Mets. The Dominican right-hander was roughed up a bit in his return to the 51s' rotation Thursday at Albuquerque — allowing five runs on 11 hits in six innings — but Backman expects him to be at his best Wednesday.
"He's ready to go," Backman said. "The thing with Montero is he only threw one inning in 10 days because he was in the big leagues. For him to be back on a normal routine, that's huge for any pitcher."
By Montero's standards — the 23-year-old has a career strikeout-to-walk ratio of better than 4-1 (413-102) — he has struggled with his control this season, with 80 strikeouts and 34 walks in 80 innings.
"When he's really good, his command is outstanding," Backman said.
The 6-foot-6-inch Syndergaard, who turned 22 on Friday, led the PCL in strikeouts (145 in 133 innings) in his first Triple-A season.
"Noah is a young kid. He's still learning," Backman said. "He's got unbelievable stuff. He's a power arm who's going to pitch in the big leagues for a long time at some point in time.
"When he's right, he's fun to watch."
Bowman, who started the season in Double-A Binghamton, has thrived in three short stints with Las Vegas.
"I like him a lot," Backman said. "He throws everything for strikes."
If necessary, Logan Verrett is slated to start Game 4 for the 51s and Cory Mazzoni will go in Game 5. Verrett (11-5, 4.33) led the team in wins and Mazzoni (5-1, 4.67) has 49 strikeouts and 12 walks in 52 innings.
"I like the matchups that we have," Backman said. "That's the nice thing about winning our division the way we won it. So we can line our pitching up."
The Aces had no such luxury as they had to win four of their last five games at Sacramento to overtake the River Cats for the Pacific Northern Division title. Reno outlasted Sacramento 2-1 in 10 innings Monday to clinch a playoff spot.
"They're probably a little tired today," Backman said Tuesday. "They just basically played a playoff round. No holds barred. They had to use everybody they had for five games in a row."
The 51s, who led the league in homers (172), RBIs (816) and runs (880), split their season series with the Aces, 8-8.
Las Vegas is led on offense by outfielder Andrew Brown (.283, 21 HR, 69 RBIs), first baseman Allan Dykstra (.280, 16 HR, 74 RBIs), second baseman Daniel Muno (.259, 14 HR, 62 RBIs) and shortstop Matt Reynolds (.333, 14 stolen bases).
Reno is led by first baseman Mike Jacobs (.299, 19 HR, 97 RBIs), third baseman Andy Marte (.329, 19 HR, 80 RBIs) and shortstop Nick Ahmed (.312, 14 SB).
"They swing the bat and they pitched pretty well against Sacramento," Backman said.
The matchup of two Nevada teams marks the first time since 1954 that the PCL had one state play host to an entire playoff series.
The winner of the 51s-Aces season series — dubbed the Silver State Diamond Challenge — is awarded the Silver Plate Trophy. Since Reno became the Arizona Diamondbacks' top affiliate in 2009, each club has won the trophy three times and split the season series four times, with Las Vegas holding a 50-46 edge. But Backman doesn't consider the teams rivals.
"Not really. I don't see it as a rivalry," he said. "I've known their manager, Phil Nevin, for a long time. We're good friends. It should be a good series."
NOTES — Third baseman Josh Satin, one of the 51s' leading hitters (.289), was recalled by the Mets on Monday and second baseman L.J. Mazzilli was promoted to Las Vegas from Single-A St. Lucie. Mazzilli's father is former Mets outfielder Lee Mazzilli. … If necessary, Games 4 and 5 will take place at 7:05 p.m. Saturday and 6:05 p.m. Sunday at Aces Ballpark in Reno, which won the 2012 Triple-A title.
Contact reporter Todd Dewey at tdewey@reviewjournal.com or 702-383-0354. Follow him on Twitter: @tdewey33.