51s' Dilson Herrera included in trade for Bruce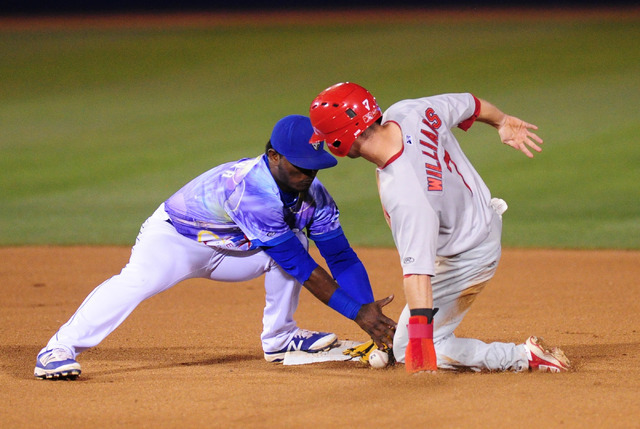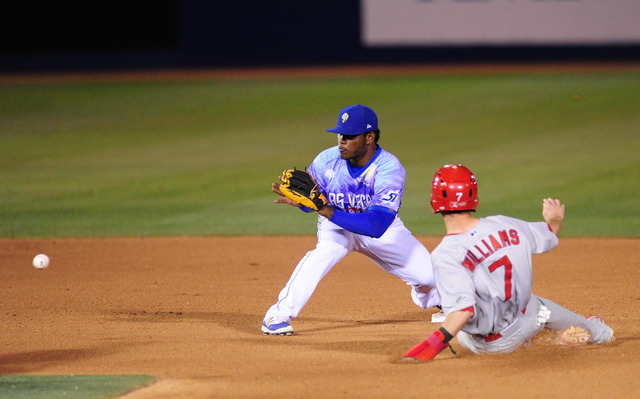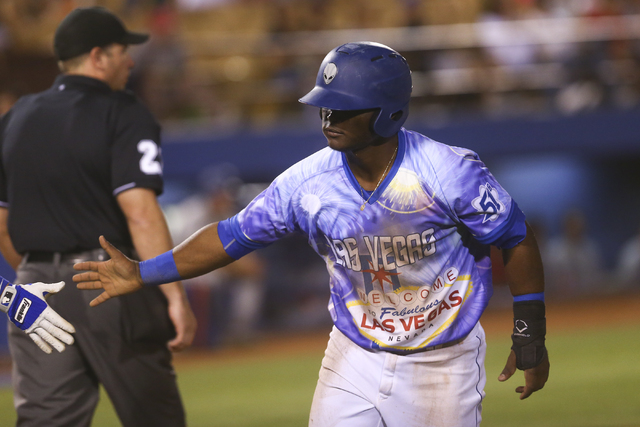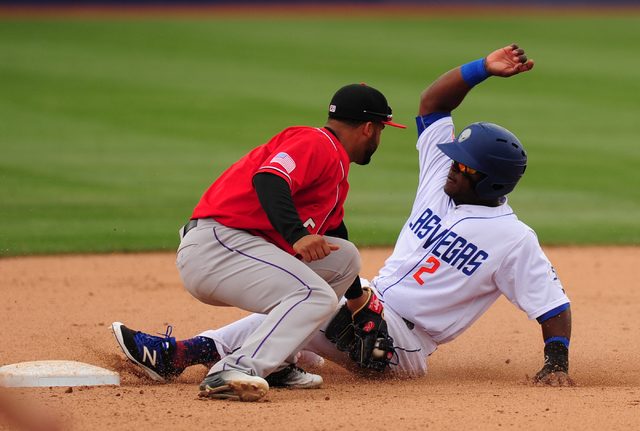 For years now, 51s manager Wally Backman has been touting second baseman Dilson Herrera as a future All-Star. Herrera was thought to be the New York Mets' second baseman beginning next season.
But the Mets, locked in a playoff chase, couldn't wait until then, dealing him to the Cincinnati Reds before Monday's trade deadline as part of a deal for All-Star outfielder Jay Bruce.
Mets minor league pitcher Max Wotell also was sent to Cincinnati.
Herrera said he wasn't sad about the trade, but rather slightly confused because of what he had heard about his status with the Mets.
"I was waiting to play every day next year in the big leagues with the New York Mets," Herrera said. "But you know how they say you never know what can happen? Now that's what happened."
Earlier in the day, it appeared outfielder Brandon Nimmo, who has spent most of the season in Las Vegas but is currently with the Mets, would headline the trade. Yet a medical issue with one of the other prospects to be included in the proposal sent the two teams back to the drawing board.
"You don't like losing guys that you think can really be an asset but when you're talking about the major league team, they're trying to do everything they possibly can to get back to the playoffs," Backman said. "You lose guys that you might have never wanted to lose."
Herrera, 22, had been traded once before. After signing with the Pittsburgh Pirates in 2010, he was traded to the Mets in a deal for Marlon Byrd and John Buck in 2013.
The Mets called him up in 2014 for 18 games and in 2015 for 31 games. The Mets traded for Neil Walker in the offseason with the intention of giving Herrera one more season to develop in Triple-A. He has spent the whole season in Las Vegas, serving as a spark plug atop the 51s' lineup.
"I just have to say thank you, thank you for the support, for the opportunity to play for the first time in my life in the big leagues," Herrera said.
He will report to Triple-A Louisville, though he hopes his stay there is short.
"He's going to get opportunities there. I know a lot of those people in Cincinnati. They're very excited to have him," Backman said. "He went from being one of our future guys to definitely one of the Reds' future guys, so he's been put in a good situation."
Betsy Helfand can be reached at bhelfand@reviewjournal.com. Follow on Twitter: @BetsyHelfand