51s' Gavin Cecchini receives PCL player of the week award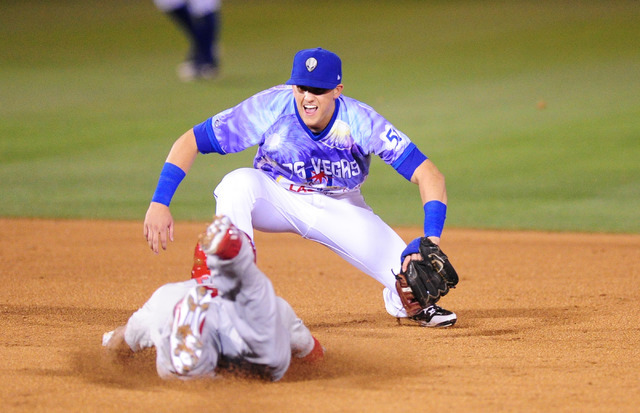 Shortstop Gavin Cecchini was named the Pacific Coast League Player of the Week after hitting .440 between June 13-19.
Cecchini went 11-for-25 with two home runs and 10 RBIs on the week. He hit safely in six of the games and had multiple hits in four.
On Sunday, he went 2-for-5 with four RBIs and a key three-run home run in the third inning to propel the 51s over the Salt Lake Bees.
Cecchini, the Mets' 2012 first-round draft pick, is hitting .328 with four home runs and 29 RBIs in his first season in Triple-A. This is the first time he's been given this award.
Betsy Helfand can be reached at bhelfand@reviewjournal.com. Follow on Twitter: @BetsyHelfand