51s pitcher Chasen Bradford gets his groove back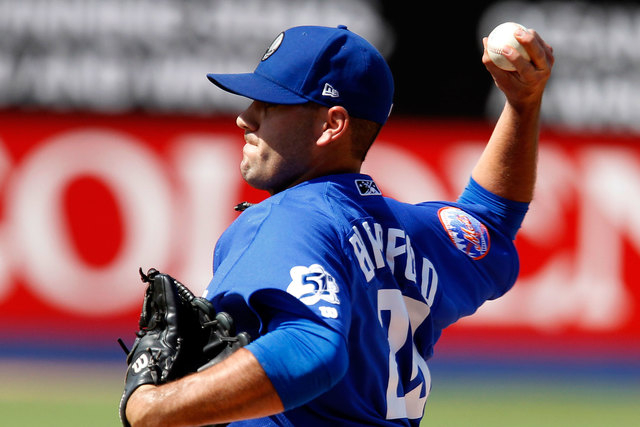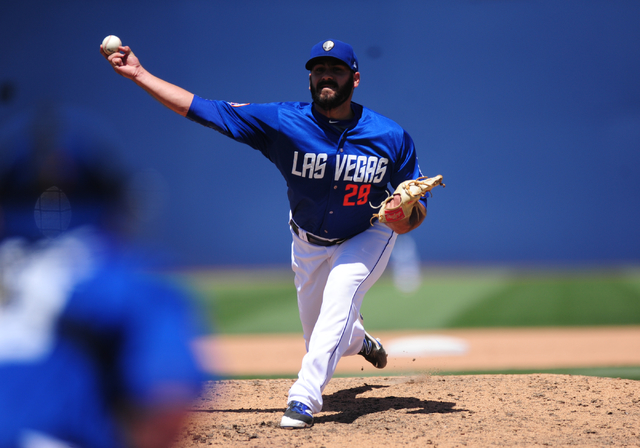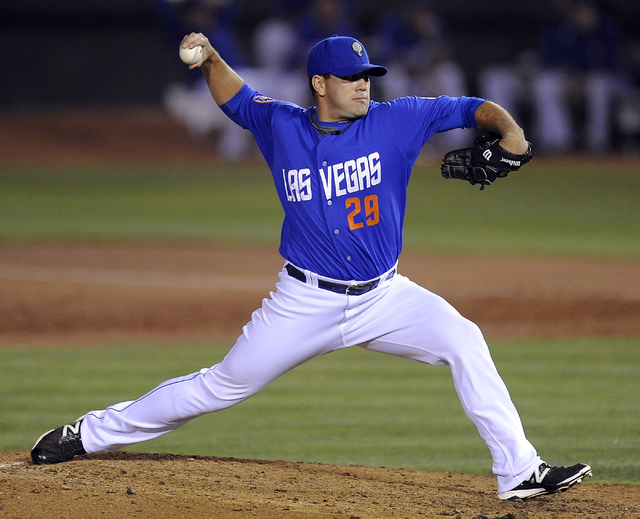 Chasen Bradford spent the last season thinking.
He was thinking about getting his velocity up because that's what the New York Mets wanted.
He was thinking about getting to the big leagues because that's what he wanted.
Eventually, he was thinking about how to rediscover his natural arm slot because what the Mets wanted had seemingly made what he wanted an even more distant dream.
In the process, the Las Vegas native said he lost how to pitch and in the process lost his confidence.
The result was a 5-4 record out of the 51s' bullpen and a 4.10 ERA — more than a run higher than his minor league average.
But by all accounts, Bradford is back this season, and he has the numbers to prove it. Entering this week's series at Reno, Bradford is 2-1 with a 2.22 ERA with four saves in 23 appearances.
The problems, 51s pitching coach Frank Viola said, began when Bradford went to big league spring training. Viola said Bradford came back a different pitcher, one who in trying to regain his form wasn't able to repeat his delivery and struggled with his arm slot.
"When he went to big league camp, he was told he has to throw harder to be able to succeed, and in trying to do that, he lost his sink, and when you don't know where your pitch is going, you're going to struggle," Viola said.
Though what the Mets requested was not impossible for Bradford — he has the ability to hit mid-90s on the radar gun — it took him away from the type of pitcher that got him to the professional level.
"I'm good when I'm 90-92 with my sinker. I was getting to 95 last year, and that's not me, but that's a big thing they want is velocity with their guys in the bullpen up there," said Bradford, who played at Silverado High School and College of Southern Nevada. "They throw hard, but that's not me. I've got to pitch my game and do what I do."
What he does is throw a whole lot of sinkers and sliders.
But last season, as he tried to throw harder, he lost that sinker.
"His velocity did go up, but the line drives went up, too," Las Vegas manager Wally Backman said. "It was a big process last year trying to get him back to the way that he was."
That process included lots of work with Viola as they searched for answers. Bradford credited Viola with helping him mentally more than anything else by reminding him that if he was worrying about cracking the Mets' bullpen, he wasn't focusing on what he needed to be doing in Triple A.
Meanwhile, as Bradford tried to regain normalcy, he said they were "reaching for anything we could find."
That included having him take ground balls at shortstop as he tried to figure out what felt natural to him.
"When you throw a sinker, you have a specific arm slot to be able to make the ball run down, and at times he was getting a little too high. At times he was getting too low," Viola said. "There was a fine line, and he couldn't find it."
In the end, after spending all that time searching, the simplest thing was the thing that wound up working for him.
"It was just time off, the offseason, just not throwing for a couple months and then coming back and playing catch and (being) like, 'Oh, that feels good. I like that one right there,'" he said.
This year, he said he still throws the four-seam fastball occasionally but at a far lower frequency.
By reaching back to his past, his ground ball percentage is at 53 percent, up from 33 last season. It was at 57 percent in 2014 between Double A and Triple A. Now, he's started to relax again.
"If (I) give up a hit, it's saying 'OK, whatever. I've got to get this guy out. It's fine,'" Bradford said. "But last year it was 'Oh, I've got to be 94, 94-95, strike guys out,' instead of (doing) what I do, letting them put the ball in play and get themselves out."
While the thought of getting to the big leagues is still there, it's no longer on the forefront of his mind.
And, likely not by coincidence, that's gotten him closer than he was a year ago.
"He's back," Backman said. "For me, Chase, if he does what he's doing right now and continues to stay in the arm slot, which I'm sure he will, he's a big league guy."
Betsy Helfand can be reached at bhelfand@reviewjournal.com. Follow on Twitter: @BetsyHelfand