51s pitcher Josh Smoker and wife, Nicole, balance life on, off field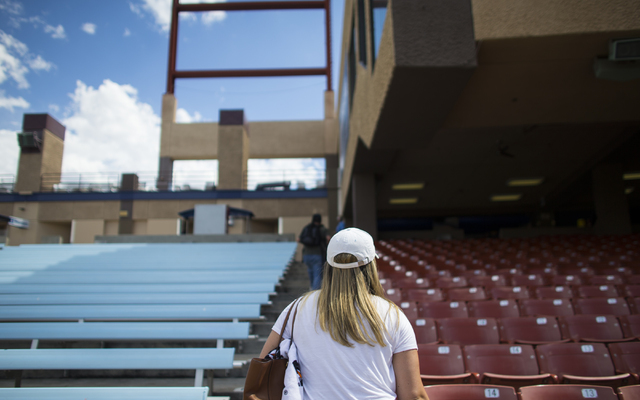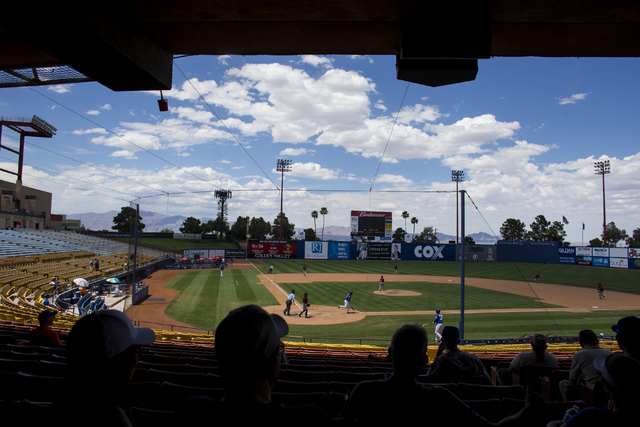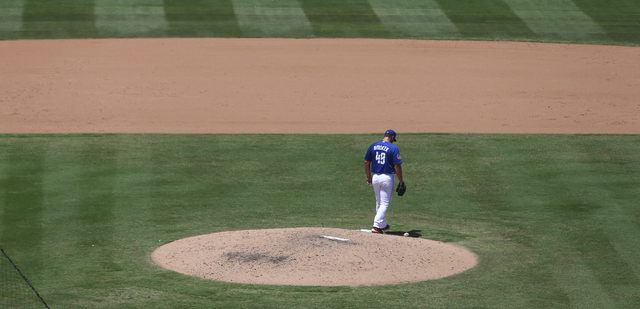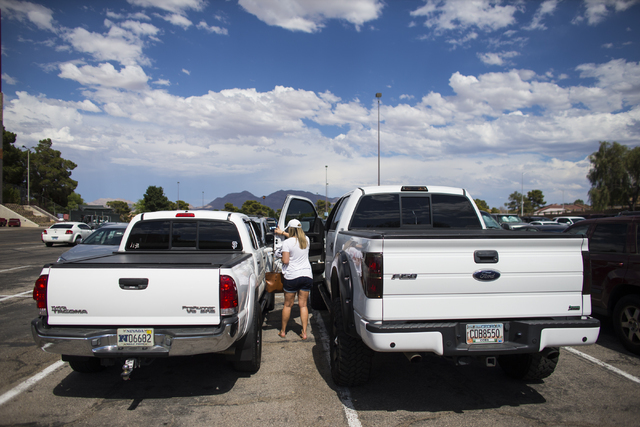 As Josh and Nicole Smoker headed toward Port St. Lucie, Florida, last spring, Nicole made her husband a deal. If he pitched well enough to get signed by the New York Mets, he'd get more than just a second chance at his big league dreams — he'd get a dog, too.
Josh Smoker, once a supplemental first-round pick, wound up in independent ball after injury troubles. Trying to rejoin an organization was easier said than done.
"The fish just weren't biting at all," Nicole said. "It's not that I didn't believe in Josh, it's just I knew kind of how things were going, and no one was really looking at him, and I thought it was just kind of finding a needle in a haystack."
He found it.
The left-hander was signed in 2015 and moved between the lower levels of the Mets' system before joining the 51s this season.
"So now we need a dog," Nicole said.
But getting a dog is also easier said than done. As a wife of a professional baseball player, Nicole is already thinking about the logistics of adding a third member to the family — namely what's going to happen to the dog during baseball season with the two leading a hectic lifestyle filled with travel.
Josh, 27, and Nicole, 26, have been together since their senior year of high school, save for a yearlong break tossed in, and were married in December 2014. So by now, nobody knows the challenges and triumphs of being married to a professional baseball player better than Nicole.
SACRIFICES
When the Smokers moved to an Atlanta area townhome last offseason, Josh had less than a month there to enjoy the new place before leaving for spring training.
Though it was better than the alternative — him not playing — it also marked the start of another season of long distance, something the Smokers already knew all too well.
While Nicole balances her own career as a teacher, the two have spent half the season farther apart than ever.
Before this year, the farthest west Josh had played in the minors was in Rockford, Illinois.
This year, they're on opposites sides of the country.
"By the time we're getting done with the game, she's pretty much fast asleep, so that's definitely a hard thing, but you kind of get used to it," Josh said. "She's made a lot of sacrifices for me to be able to pursue my dream."
One of those sacrifices is sleep. When Nicole is at home, she sets her alarm for around midnight so she can wake up to see Josh pitch before falling back asleep.
It's a tip she picked up from fellow reliever Jeff Walters' wife, Milani, who lives in Florida.
But it's also one she hasn't had to use as much lately.
As a teacher, her schedule allows her to spend summers with her husband.
With the way her work lined up, she was in Las Vegas for a brief time at the beginning of the season and at the end of April for a quick trip before spending more than a month between June and July in Las Vegas.
Last year, in their first season as a married couple, they spent it mostly apart.
"It just felt very different being away from him. When it's your boyfriend, it's like, 'OK, I've got to go visit my boyfriend,'" Nicole said. "But there's just something about it. I got used to him always being at home and always being right there, and it was just really lonely last year, so I decided 'Never again. No matter what, I need to be with you for the season or at least a big chunk of it.'"
After all, the scheduling is part of the reason she went into teaching to begin with.
During her sophomore year at Mercer University, she bounced around career ideas, at one point thinking she might want to go to medical school.
But she was also thinking ahead.
"One thing that kind of reassured me (about teaching) was, 'Hey, I will be able to be with Josh more and be able to have that best of both worlds,' if you will," Nicole said.
She doesn't see education as a sacrifice per se ("I think God kind of led me that way"), but Josh's career was a consideration.
And though it wasn't a sacrifice, the lifestyle does lead to many of those, too.
"It seems like she's the one always making the sacrifices, honestly," Josh said. "She's pretty much made my life pretty easy as far as me being able to get done what I can get done or what I need to get done."
LIFE IN LAS VEGAS
During Nicole's stay in Las Vegas, roommate Jeff Walters noticed a difference in the apartment.
Notably, the smell.
"(I) definitely noticed an uptick in good smells around the apartment and how clean the apartment (was)," Walters said.
It smelled better — like Febreze and laundry and fresh dishes.
"Everything that it didn't smell like before," Walters said jokingly.
Life in Las Vegas was more than just laundry for Nicole, though she was quick to point out it was not at all like the show "WAGS," an E! series that follows athletes' wives and girlfriends and portrays an opulent, glitzy lifestyle.
When the 51s were on the road, it was the polar opposite.
"I was terribly bored. I got a lot of reading done," Nicole said. "I got a lot of Netflixing done, but a typical day there, usually call my mom or text her a little bit. And just really nothing. It's not glamorous at all."
When Josh was in Las Vegas, the two shared his truck, meaning Nicole would drop him off at the park, run some errands, maybe spend some time at the pool and eat dinner before heading to Cashman Field for that night's 51s game.
Again, not the glamorous lifestyle portrayed on TV. They frequent Starbucks and Chipotle, not fancy, expensive jaunts.
"He goes (to Chipotle) so often that they sometimes will give him free guacamole, and it makes my day and it makes his day, too," Nicole said.
QUICK FRIENDSHIPS
At games, players' families often sit together, giving some of the team's wives, fiances and girlfriends plenty of time to bond.
Some live in Las Vegas, others swing by from time to time.
"This team is the first team I've been on where the wives and girlfriends are here a good bit of the time, and it's good because the guys aren't as cranky," Josh said.
Frequent trips can be difficult to balance while holding a job, which many of the players' significant others do.
Jobs range from teacher to engineer to nurse to medical sales rep and beyond.
"I think there is a little bit of a misconception that we're just pretty faces in the stands … but we're also real people, and we have our own jobs and lives and weird quirks," Nicole said.
Wives, fiances and girlfriends can forge fast friendships — so much so that Walters said his wife sometimes bonds with more of the other women than he does with the guys on his team.
It happens in part because they lead a lifestyle difficult to understand for those not entrenched in it.
"There's always a group of other women that know what you're going through, and as great as my friends and family are, if you don't live this life, you don't get it," Nicole said. "You try to, but it's just so different and foreign."
Journey through the minors
As a top prospect, Josh Smoker drew throngs of scouts to Calhoun, Georgia, when he was in high school.
Smoker was drafted before, among others, reigning American League MVP Josh Donaldson, reigning National League Cy Young winner Jake Arrieta and Giancarlo Stanton, who has the largest contract in the sport.
"If you would have told me in 2007 that we'd be nine years in and he wouldn't have debuted, I probably would have laughed at you like, 'Yeah, right, he was the 31st pick overall,'" Nicole said. "The more I'm in it, and the more I understand the business of it and just unpredictability, I get it."
They've been in the business for a while now. Nicole was there when Josh was drafted, and she was there when he signed — both as a teenager.
Through almost all big moments in the past nine years, she's been around.
When he had his first shoulder surgery in 2008, she wasn't there. She found out via the internet.
"That was one thing that just kind of put everything into perspective, I guess," Nicole said. "Like what am I doing? I don't want to be without him. This is silly."
And so after that, for everything else she was there, from Hagerstown, Maryland, to Woodbridge, Virginia, a second shoulder surgery, independent ball and a season and a half in the Mets' organization.
By this point, Josh's path through the minors has been well documented.
That path, with all its twists and turns, also has been Nicole's. And soon, there will be a dog along for the ride, too.
"I definitely wouldn't be here playing now if it wasn't for her," Josh said. "She's been a big part of it."
Betsy Helfand can be reached at bhelfand@reviewjournal.com. Follow on Twitter: @BetsyHelfand