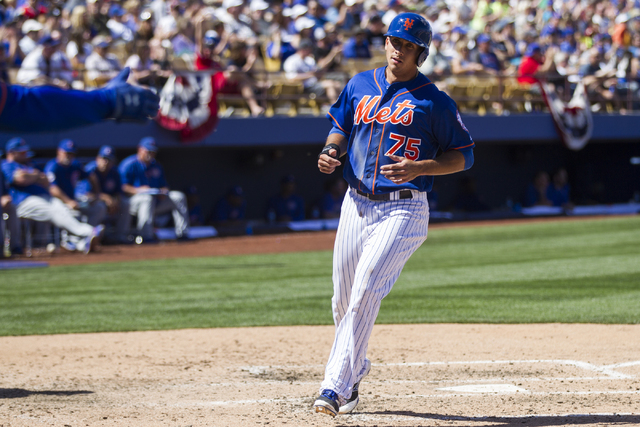 T.J. Rivera's hot week at the plate has earned him recognition from the Pacific Coast League.
The Las Vegas infielder was named the league's Player of the Week on Monday after a week in which he went 17-for-28 (.607) with 12 runs driven in.
Rivera feasted on Colorado Springs pitching, collecting 12 hits in 19 at-bats against the Sky Sox and recording his first career four-hit game Thursday.
He is currently riding a nine-game hitting streak and has two or more hits in each of his past seven games. His .378 batting average is second in the Pacific Coast League, behind just teammate Ty Kelly, and his 56 hits and 40 RBIs lead the PCL.
Rivera was given a similar honor while at Single-A Savannah in 2012, taking home the Player of the Week award.
Betsy Helfand can be reached at bhelfand@reviewjournal.com. Follow her on Twitter: @BetsyHelfand