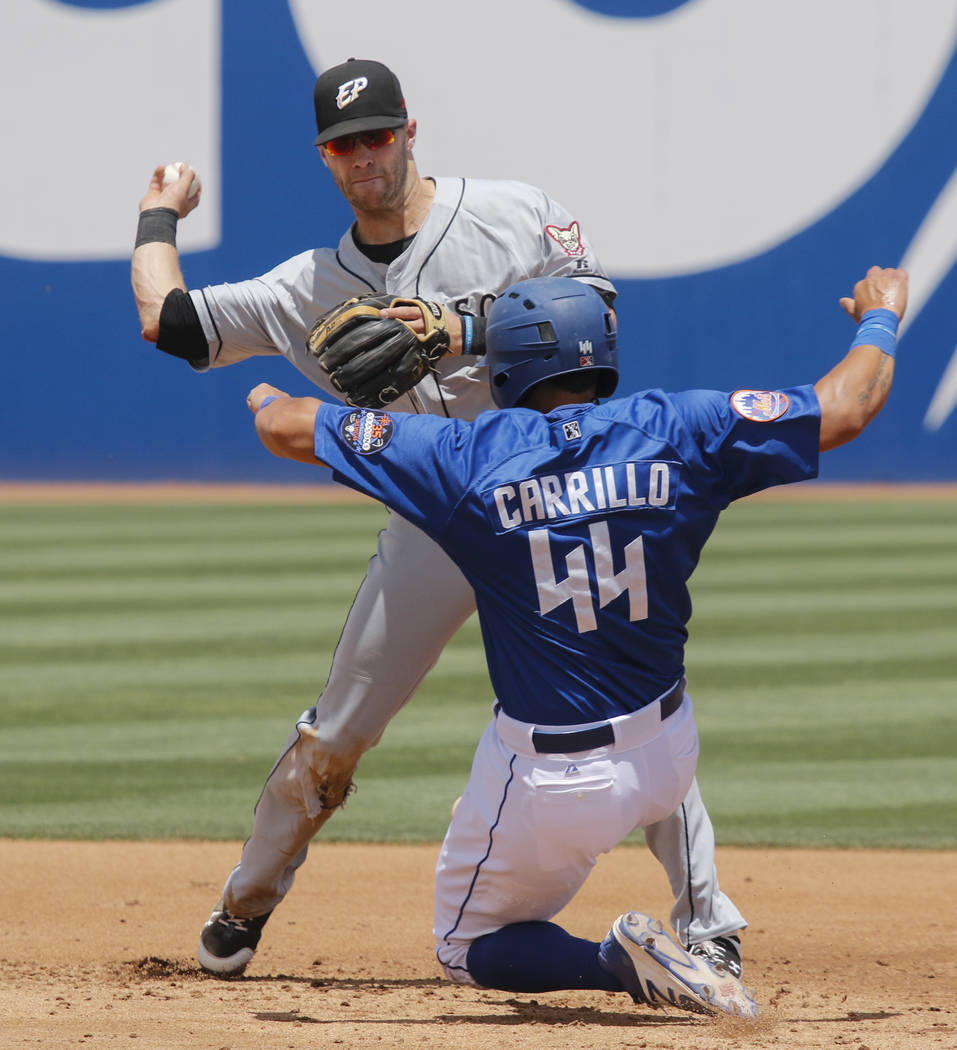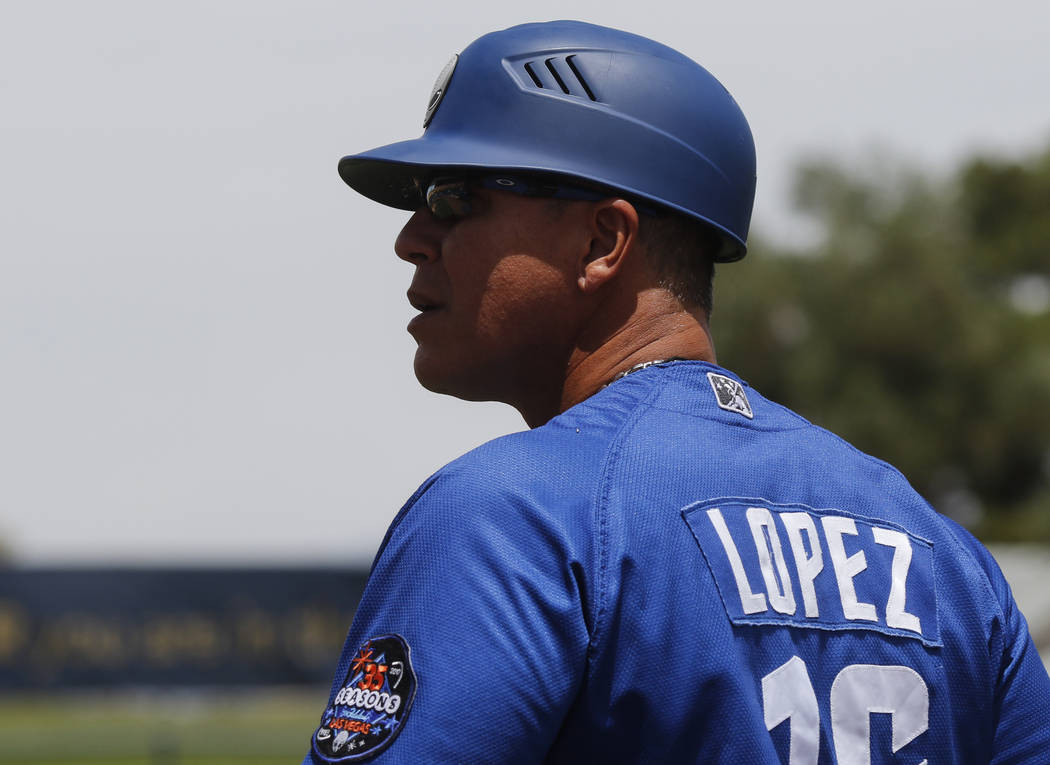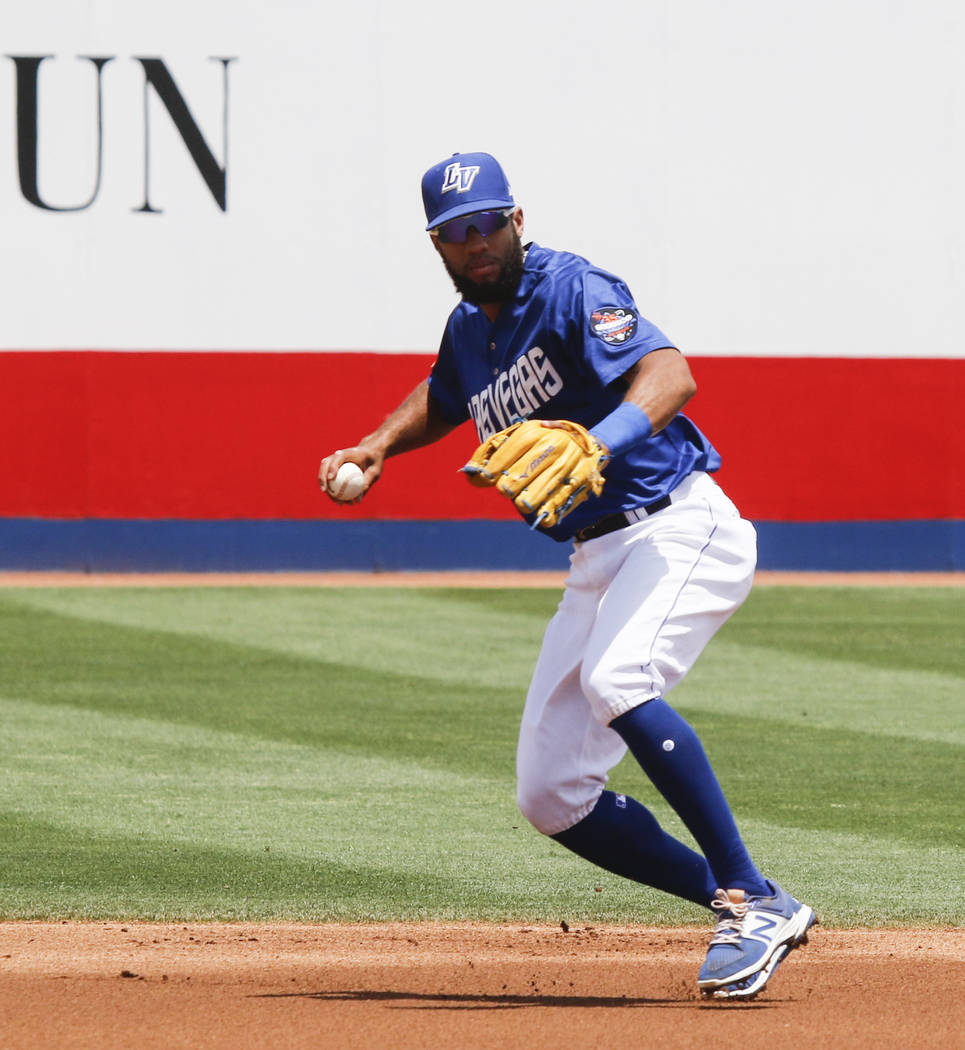 The 51s' bats were quieted for most of Tuesday.
By the time they got to the El Paso bullpen, it was too little too late.
Las Vegas fell 6-3 to El Paso on Tuesday at Cashman Field, splitting the four-game homestand.
The 51s, after collecting two hits in the first six innings, scored three runs in the seventh inning.
Las Vegas (21-32) broke through off reliever Rafael De Paula, who, after hitting Jayce Boyd to lead off the inning, allowed a two-run homer to Gavin Cecchini to left-center field, which got the 51s on the board.
"His ball was kind of cutting and sinking … from what the dugout was saying — people that had had at-bats before me — so I was just trying to see the ball really well and get a pitch to hit," Cecchini said. "I got myself into a hitter's count and it was a two-seamer or sinker middle-in and I put my best swing on it and hit it hard."
They scored one more in the inning on a two-out RBI single from Amed Rosario, who drove in Victor Cruzado and cut the lead to 5-3.
But they never got closer than two runs down and El Paso (25-28) tacked on another run in the ninth on a Carlos Asuaje RBI single.
Chihuahuas starter Andre Rienzo had shut down the 51s down for five innings, allowing two hits.
"He pounded the strike zone," manager Pedro Lopez said. "That's the one thing. Strike one, strike two and then all of a sudden we were unable to do anything (to) get the bats going. He did a good job working ahead and making us chase out of the strike zone."
While Rienzo was dealing, the Chihuahuas were getting to 51s starter Sean Gilmartin.
"At times he could be probably his worst enemy," Lopez said of Gilmartin. "He can overthink things. I was telling (pitching coach) Frank (Viola) and I was like 'I watch his sides, the way he throws the ball and he's got pretty good stuff,' and then all of a sudden, he gets out there.
"I think he tries to do a little too much and that gets him in trouble and I think that was the case today."
El Paso struck for two runs in the second inning, scoring first on Diego Goris' grounder, scoring Nick Buss. And then on a fielder's choice that was hit to third baseman Phillip Evans. Evans threw home but Dusty Coleman was safe at the plate.
An inning later, the Chihuahuas tacked on runs with RBI singles from Buss, Coleman and Goris.
All five runs were charged to Gilmartin, who also gave up eight hits in his six-inning outing.
"(He) got in trouble, gave up five runs. Some of them were soft singles but then after that, I thought he did a pretty good job," Lopez said. "He pounded the strike zone, went after hitters and got quick outs."
The 51s on Thursday begin their longest road trip of the season after an off day Wednesday. They will visit Reno, Salt Lake and Tacoma — three of the best teams in the Pacific Coast League.
"I think this road trip could be the one that could put us down below at the bottom of the tank or it's going to put us where we can contend for a playoff spot," Lopez said. "Hopefully with this day off, everyone can recharge their batteries and be ready to go on Thursday."
More 51s: Follow all of our Las Vegas 51s coverage online at reviewjournal.com/51s and @RJ_Sports on Twitter.
Contact Betsy Helfand at bhelfand@reviewjournal.com. Follow @BetsyHelfand on Twitter.