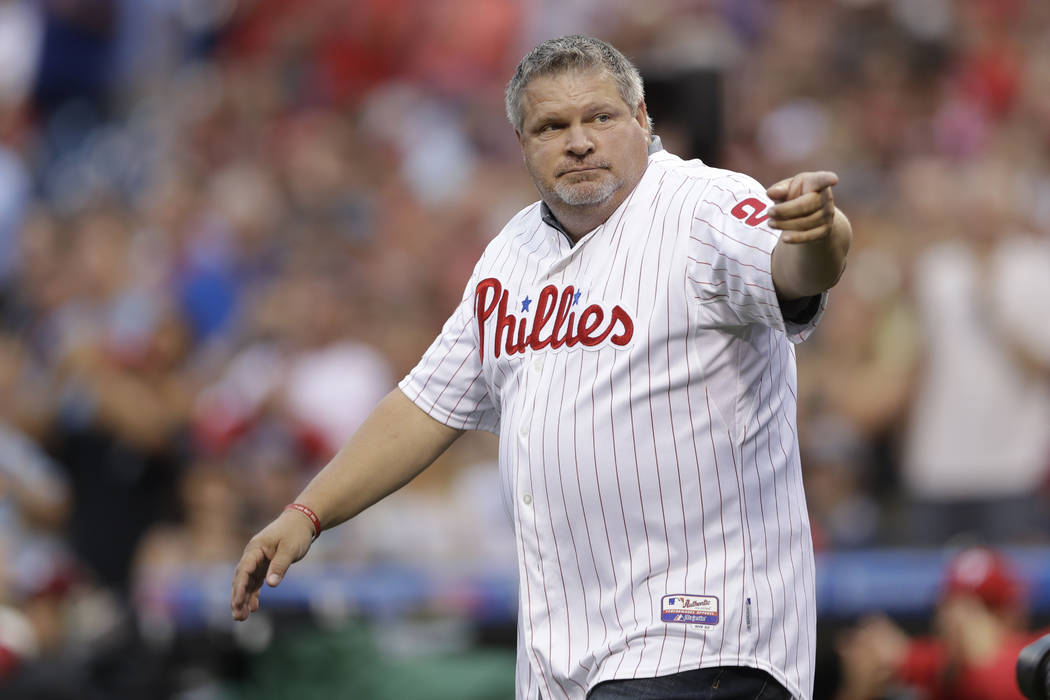 The 51s, working with Las Vegas Visitors and Conventions Authority, will launch a "Cashman Field: A Season to Remember," campaign soon to honor the last year of baseball at Cashman Field, which began Thursday.
This season marks the 36th and final campaign at the park as the 51s will move next year to Las Vegas Ballpark, which is being built in Summerlin.
"We can't throw it together in a week," team president Don Logan said. "We're going to do it thoughtfully and get it going probably after the next homestand."
The 51s will unveil a commemorative logo, likely later this month. Once the campaign gets going, they will be honoring the longest standing season ticket holders and sponsors, recognizing long-tenured employees from both the 51s and the LVCVA and honoring those who helped bring the team to Las Vegas.
Logan also said the team would be creating baseball cards paying homage to the park's history that would likely be a giveaway for fans.
"We're going to finalize a list of milestone moments, guys that threw no-hitters," Logan said. "I know John Kruk hit for the cycle in his first game. That will be one of them. Stuff like that. We're going to do a baseball card set to reflect each one of the milestone moments."
Dominic Smith gets day off
Dominic Smith, who is with the 51s on rehab after straining his right quad in spring training, got a day off Sunday after playing his first full game the night before.
Smith went 3-for-4 with a home run in Saturday's game.
"My legs are definitely fatigued but they'll get there," Smith said. "… It's going to take a little bit of time for me to get used to playing every day. I'm pretty excited. I'm just happy to back on the field."
More Finn at Cashman
Fan favorite Finn the Bat Dog was on hand during the first four games.
Finn, a black lab, elicited big cheers from the crowd every time he sprinted out to home plate and grabbed a bat in between his teeth.
Finn appeared at Cashman Field less than 10 times last season, but expect to see him more this year.
Upcoming at the park
Monday will mark the first Smith's Value Menu Monday of the season. Fans can buy hot dogs, peanuts, pretzels, popcorn, Cracker Jacks and churros for $1.
Then, the 51s will hit the road for the rest of the week, playing three games in Albuquerque and four in El Paso before returning to Cashman Field on April 17.
Contact Betsy Helfand at bhelfand@reviewjournal.com. Follow @BetsyHelfand on Twitter.