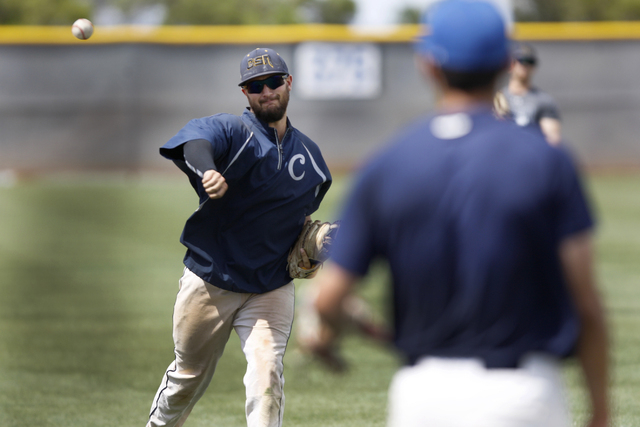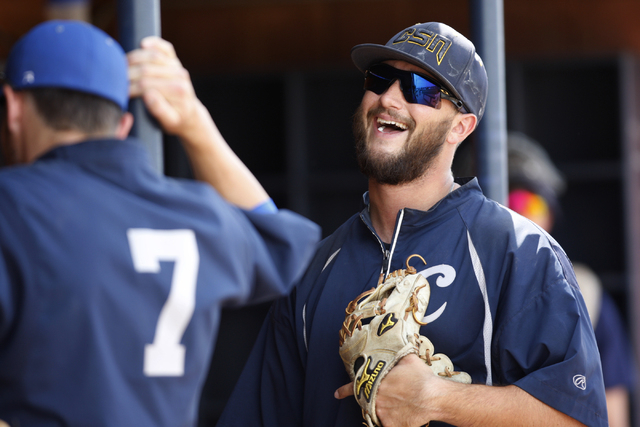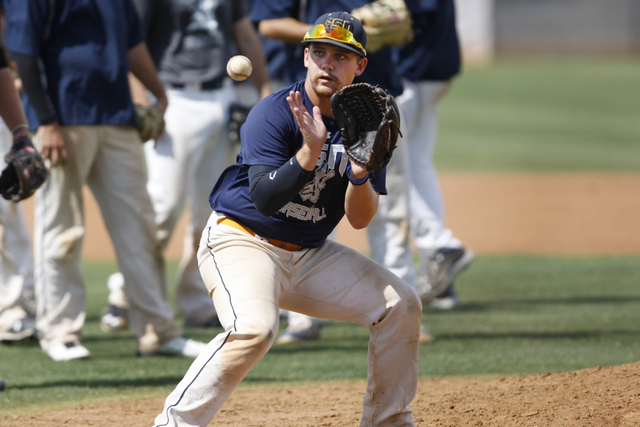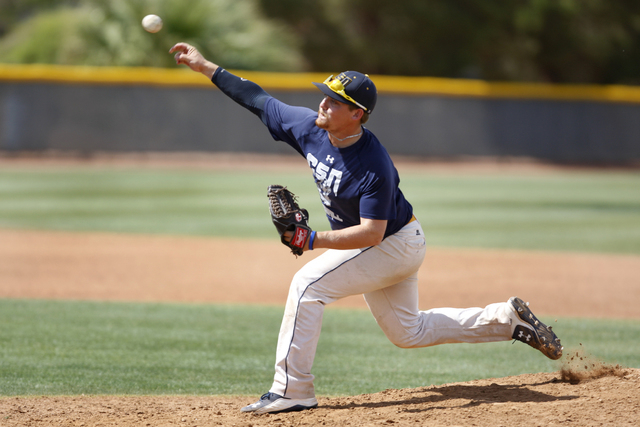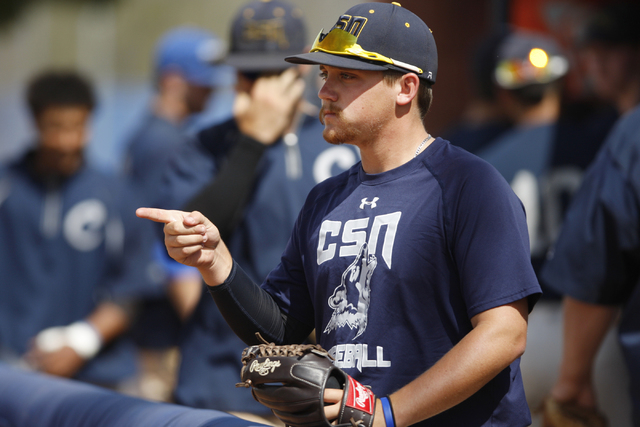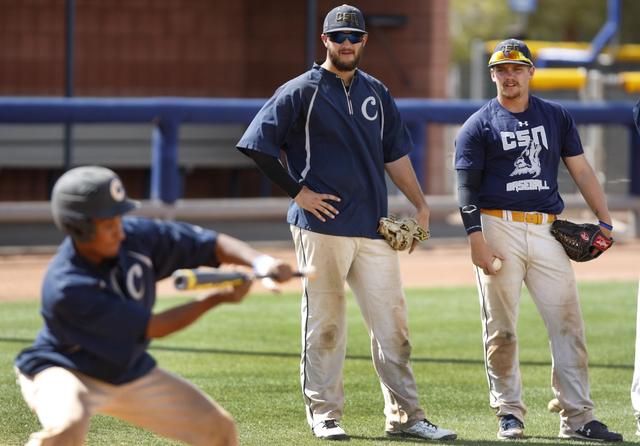 It certainly wasn't the plan going into the season, but one that developed organically.
College of Southern Nevada baseball coach Nick Garritano and pitching coach Bryan Gidge noticed quickly they had something special not only in closer Josh Nuernberg but also in Alec Hutt, who had the makings of one.
So Garritano and Gidge decided to go with both right-handers in the stopper's role, and the double closers have helped put CSN three victories from the junior college World Series.
CSN (44-16) plays Trinidad (Colo.) State College (35-21) at 7 p.m. today in the Western District tournament at Morse Stadium. Salt Lake (38-22) opens against Yavapai (42-16) of Prescott, Ariz., at 3 p.m. The winner of the double-elimination tournament advances to the National Junior College Athletic Association World Series from May 23 to 30.
Nuernberg (3-1, 2.29 ERA) and Hutt (4-2, 1.54) each has recorded seven saves, and the determination of which will pitch two innings of setup and which is the three-out closer in the ninth is determined on a game-by-game basis.
It's even determined during games, though the general rule is that Nuernberg handles long saves and Hutt those of the one-inning variety.
There are team roles in different sports that take on added significance — quarterback in football, point guard in basketball, goalie in hockey. In baseball, the No. 1 starting pitcher and the closer are the roles that bring more attention and scrutiny and go a long way in determining a team's success.
Nuernberg, who went to Cimarron-Memorial High School and will play at South Alabama, entered the season as CSN's closer before sharing the spot with Hutt.
"They're very unselfish," Garritano said. "A lot of closers want all the glory. They're all about this team. That's why we're in the position we are right now.
"It was a little bit of a worry at first to see how they would handle it, but they've both pushed each other and they help each other, and they both understand that at any given time we might tap one of them on the shoulder and they've got to go."
It's not like Hutt, a Green Valley High graduate who will play at Central Florida, came into the season hoping to snag the closer's job from Nuernberg.
But early in the season, Nuernberg was used in the middle innings to try to rescue close games in danger of getting away, so the coaches wanted someone else to take the ninth to ease stress on his arm. Then Hutt showed his worth by often becoming a three-out hammer.
The question was whether a two-closer arrangement would work. Egos could get in the way. Team chemistry could be thrown off. Rhythms could be disrupted.
The plan, though, worked.
"(Opponents) can do all the research they want, but I don't think they can prepare for one of us," Nuernberg said. "You just have to hope we're having an off day and they can get ahead of us and get some hits. If one of us is going out there and having a rough time, we know the other one's down there (in the bullpen) getting ready to have our back and pick us up."
Both can throw in the low 90s, and Hutt has a little more movement on his pitches, and there is enough of a difference between the two to make it difficult on opponents.
"When you look at the major leagues, you know who's coming in," Hutt said. "You know what he has. But when you have two different guys, that's two different guys that you have to gameplan for. We both get guys out different ways, so it makes it harder on them because they have to figure it out and especially what you're doing that day, too."
Maybe having two closers will help the Coyotes win this weekend and reach the World Series in Grand Junction, Colo., for the first time since 2010.
"I couldn't pick one right now if you told me we were playing for a championship and both were available," Garritano said. "I still don't know who I would tell you."
Contact Mark Anderson at manderson@reviewjournal.com or 702-387-2914. Follow him on Twitter: @markanderson65.