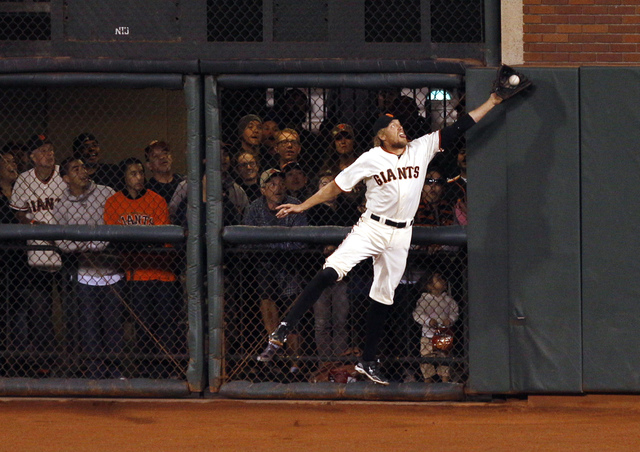 Bryce Harper had a pretty awesome series, and everybody loves the Royals and how they've gotten this far. But the biggest stars of the first round of the baseball playoffs might be Fitz and The Tantrums.
That's the band that does that song "The Walker" which has me tapping my toe during MLB promos on Fox1 and TBS.
I haven't liked a tune by a current band this much since "Everybody Talks" by Neon Trees came out during the Super Bowl a couple of years ago. At least I think Fitz and The Tantrums and Neon Trees are current.
"The Walker" also would have been great walk-up music for Mitch Williams, were the "Wild Thing" still around and walking the bases full in tense situations.
There aren't any ballgames on TV today, and Fox1 is showing NASCAR highlights as I write this, so I had to go to YouTube for my Fitz and The Tantrums fix.
The official "The Walker" video is pretty cool. But it's not as cool as hearing it played in the background as Hunter Pence catches that ball before slamming into the fence.