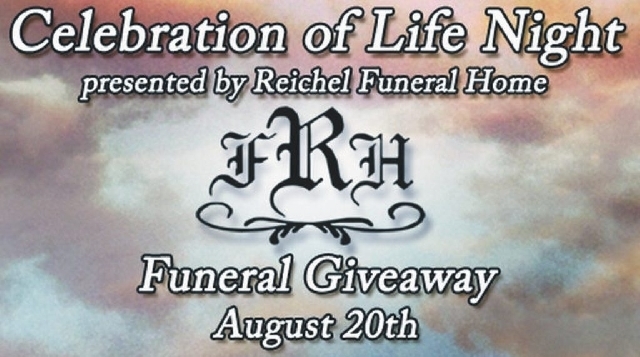 ALLENTOWN, Pa. — From the minor-league baseball club that gave you the world";s first urinal gaming system comes a promotion that";s more 6 feet under than it is over the top: One "lucky" fan wins a free funeral package.
The Philadelphia Phillies"; top farm club is offering a free funeral to a fan recently diagnosed with ALS.
The Lehigh Valley IronPigs announced the winner of its funeral giveaway during Tuesday night";s game.
Steve Paul of Freemansburg got a standing ovation as he was wheeled onto the field and announced as the recipient of a funeral package valued at nearly $10,000.
Fans had to submit a 200-word essay describing their ideal funeral, and explain why they deserved a free one. More than 50 essays were submitted.
Paul wrote an essay explaining that he was diagnosed with ALS, also known as Lou Gehrig";s disease, in June.
The team came up with the unusual promotion for one of its sponsors, a nearby funeral home.
The Triple A affiliate of the Philadelphia Phillies, the Lehigh Valley IronPigs, plans to announce the winner of its latest, and perhaps most bizarre, fan giveaway at Tuesday night";s game in Allentown.
Minor-league clubs are notorious for the wacky promotions they run to help put fans in the seats, and the IronPigs are no exception. Earlier this year, the team boasted about the new gaming system it had installed in men";s restrooms at Coca-Cola Park.
But a free funeral? Talk about burying the competition.
"It";s one of our best out-of-the-box promotions. Or maybe I should say one of our best 'in-the-box"; promotions," quipped IronPigs General Manager Kurt Landes.
Fans had to submit an essay describing their ideal funeral and explain why they deserved a free one. More than 50 essays were turned in.
Some of the contestants took a lighthearted approach. A fan of movie Westerns wrote how his funeral would feature the "William Tell Overture" and a photo of the Lone Ranger. A woman joked that she wanted bouncers to remove mourners who weren";t sufficiently mournful.
Others were far more serious. One fan, recently diagnosed with ALS, wrote how his family is watching his "life quickly draining from my body. No one was prepared, emotionally or financially, for the loss or to prepare a final memorial."
The winner of the essay contest, to be announced during the sixth inning, gets a casket, embalming or cremation, hearse, headstone, flowers and a funeral or memorial service, all valued at nearly $10,000. A nearby funeral home is the sponsor.
Lest they be accused of poor taste, the IronPigs have opted to call Tuesday night";s giveaway "Celebration of Life Night." Grim reapers and tombstones are out, angelic music and a release of doves at home plate in.
"It won";t become Halloween," Landes said.