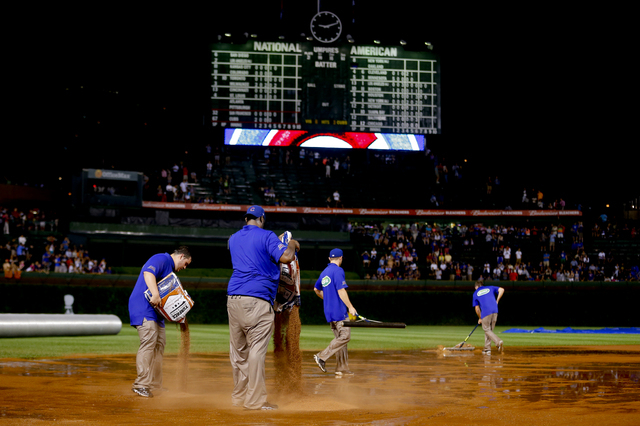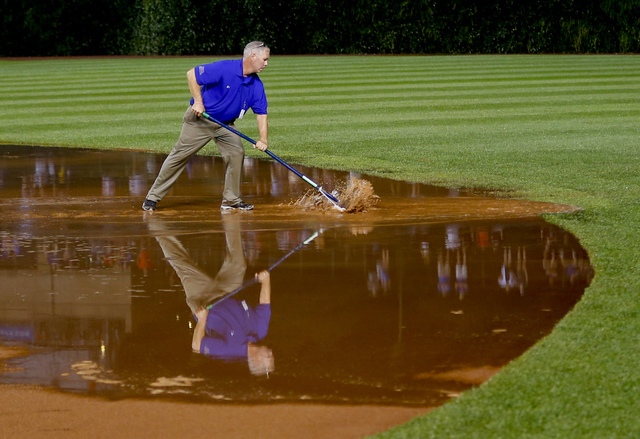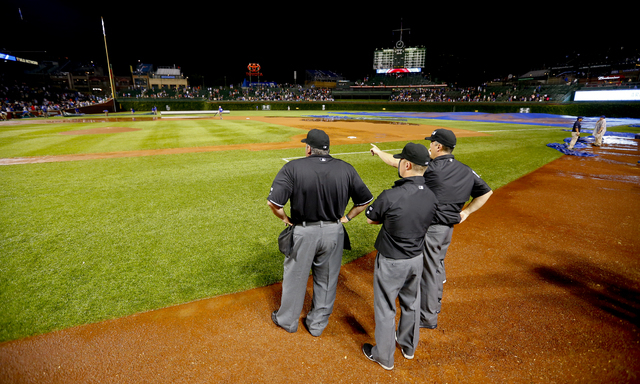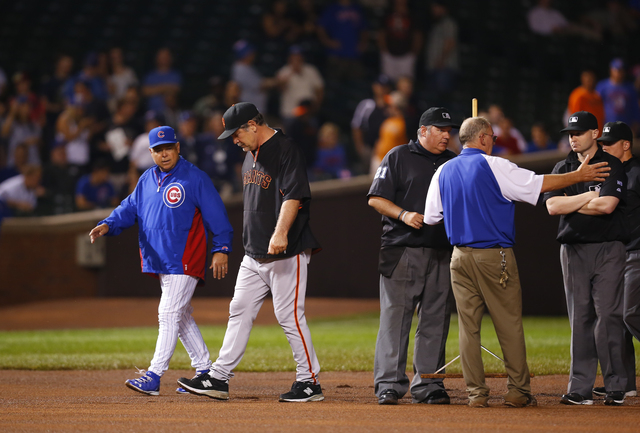 CHICAGO — The San Francisco Giants have won their protest filed with Major League Baseball, and will now get to resume a rain-shortened game the Chicago Cubs thought they had won.
MLB says this is the first successful protest since 1986.
MLB executive Joe Torre ruled Wednesday on a game at Wrigley Field played the previous night. That game was called after 4 1-2 innings and the Cubs were declared the winner by a 2-0 score.
The game had been delayed more than 4 1-2 hours because of rain after the grounds crew couldn't put the tarp down quickly.
MLB ruled that tarp had not been properly put away after its previous use and therefore there was a "malfunction of a mechanical field device under control of the home club."
Because of that, it is now a suspended game that will resume at 4:05 p.m. CDT Thursday. The playoff-contending Giants and Chicago play their regularly scheduled game three hours later.