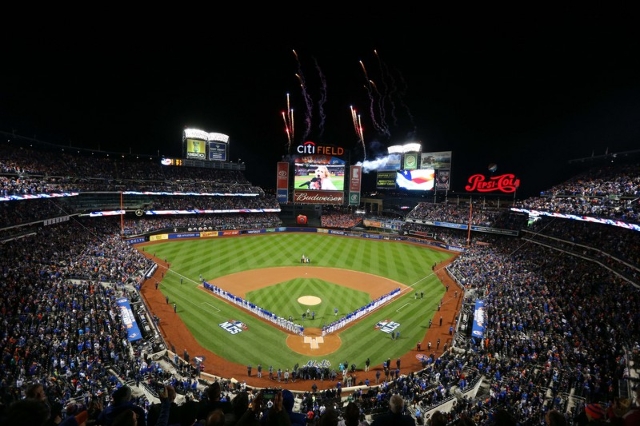 The National League Championship Series between the Chicago Cubs and the New York Mets continues today with Game 2 at Citi Field in Flushing New York.
The Mets lead the series 1-0 after beating the Cubs 4-2 last night.
Here's everything you need to know if you want to catch the game.
Time: 5:07 p.m. PDT
TV: TBS (DirecTV 247, Cox 7, Century Link 113, Dish 139)
Online: MLB.com (subscription required)
Schedule through Game 7 (all times PDT):
Game 3: Mets at Cubs — Tuesday, Oct. 20, 5:07 p.m. — TBS
Game 4: Mets at Cubs — Wednesday, Oct. 21, 5:07 p.m. — TBS
Game 5: Mets at Cubs (if necessary) — Thursday, Oct. 22, 5:07 p.m. — TBS
Game 6: Cubs at Mets (if necessary) — Saturday, Oct. 24, 1:07 p.m.— TBS
Game 7: Cubs at Mets (if necessary) — Sunday, Oct. 25, 5:07 p.m. — TBS
Like Sports News on Facebook: