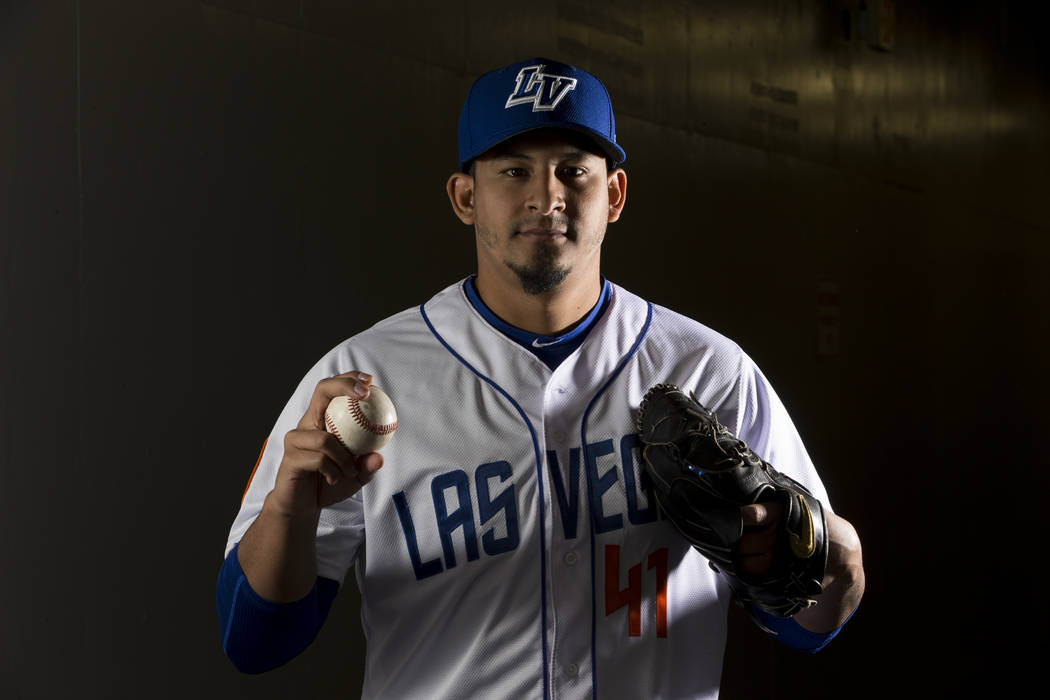 The 51s had a strong pitching performances to salvage the last game of the five-game series at El Paso, winning 2-0 on Monday at Southwest University Park.
Starter Wilfredo Boscan pitched five shutout innings in his first start of the year, giving up just two hits. Boscan, who arrived late to spring training because of visa issues, was held to a pitch count around 60 pitches.
Beck Wheeler added two scoreless innings of relief and David Roseboom and Chasen Bradford each threw one apiece.
Meanwhile, while the 51s (2-3) still struggled with runners in scoring position, they did take advantage of poor defense by El Paso (3-2).
Las Vegas scored its first run in the seventh. With the bases loaded, Phillip Evans hit what should have been a double-play ball to third baseman Diego Goris at third. Instead, Goris airmailed the throw, allowing Dominic Smith to score.
An inning later, the 51s picked up an insurance run. Josh Rodriguez led off the inning with a pinch-hit single. He advanced to third after El Paso catcher Tony Cruz's throw trying to catch him stealing second sailed in center field.
Amed Rosario then drove Rodriguez in with his second hit of the game and an inning later, Bradford nailed down his second save of the season.
Up next
Who: Fresno Grizzlies at Las Vegas 51s
When: 7:05 p.m. today
Where: Cashman Field
Starters: Keegan Yuhl (0-1, 27.00 ERA) vs. Adam Wilk (0-1, 6.75 ERA)
Next five
Wednesday: Fresno at Las Vegas, 7:05 p.m.
Thursday: Fresno at Las Vegas, 7:05 p.m.
Friday: Fresno at Las Vegas, 7:05 p.m.
Saturday: Sacramento at Las Vegas, 7:05 p.m.
Sunday: Sacramento at Las Vegas, 12:05 p.m.
Update
The 51s will host their home opener on Tuesday after playing five games in El Paso. There will also be a special $1 menu for the home opener. Later in the week, they'll have Budweiser Dollar Beer Night on Thursday, fireworks on Friday and a 51s "35 seasons" dry fit T-shirt on Saturday.
Follow all of our Las Vegas 51s coverage online at reviewjournal.com/51s and @RJ_Sports on Twitter.
Contact Betsy Helfand at bhelfand@reviewjournal.com. Follow @BetsyHelfand on Twitter.