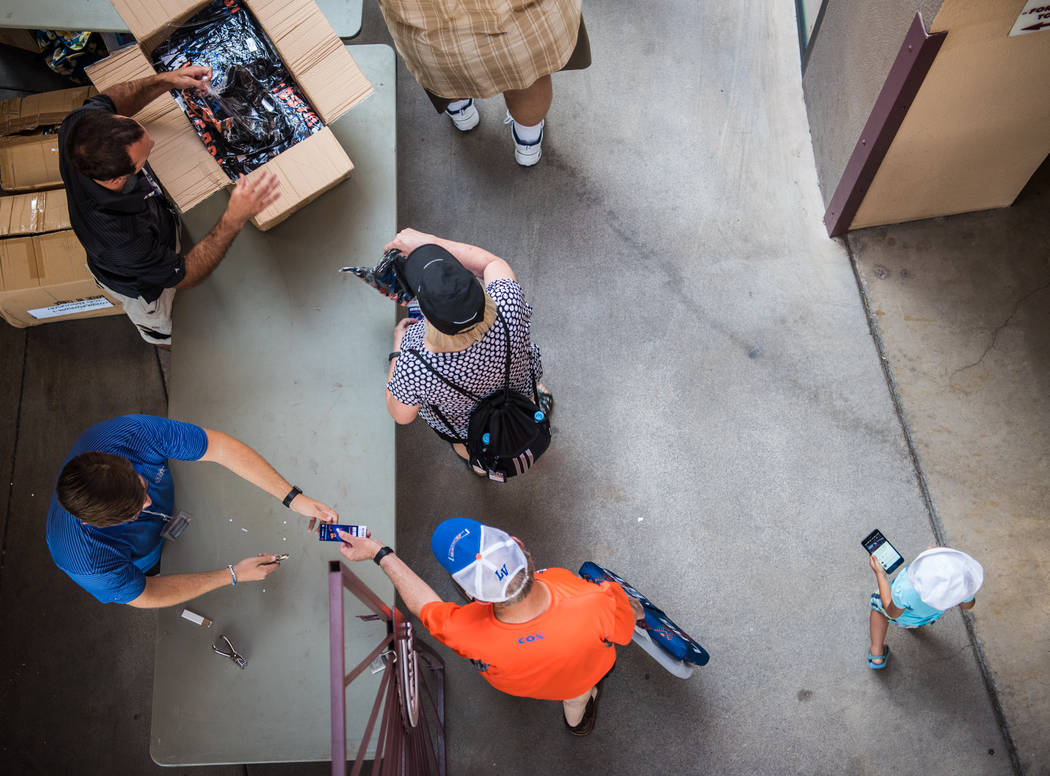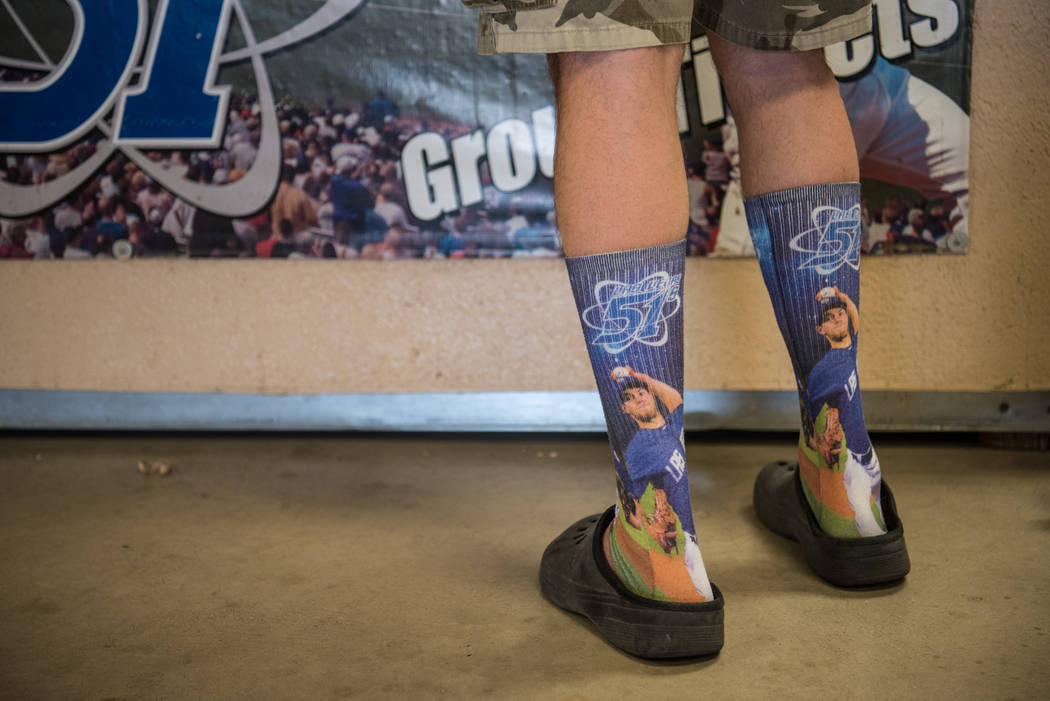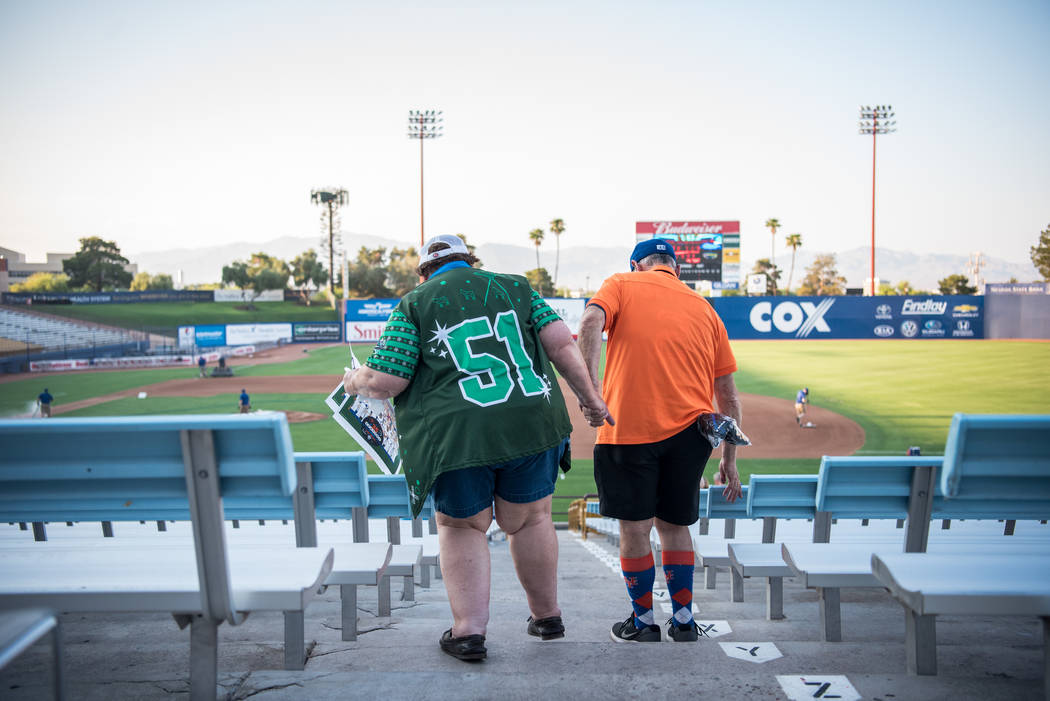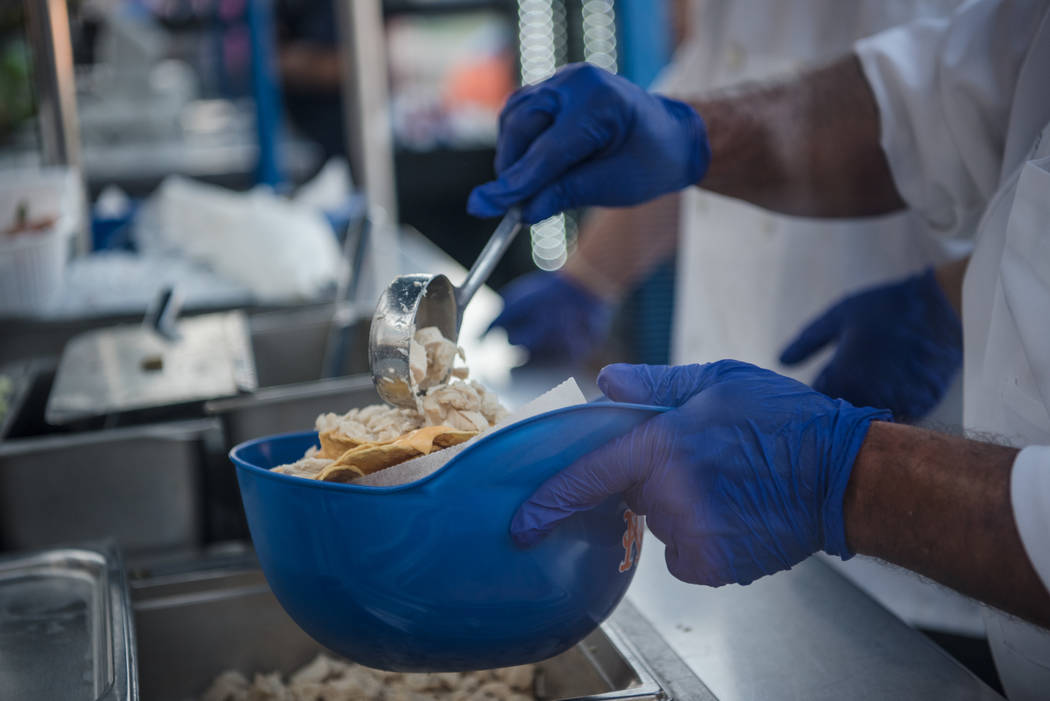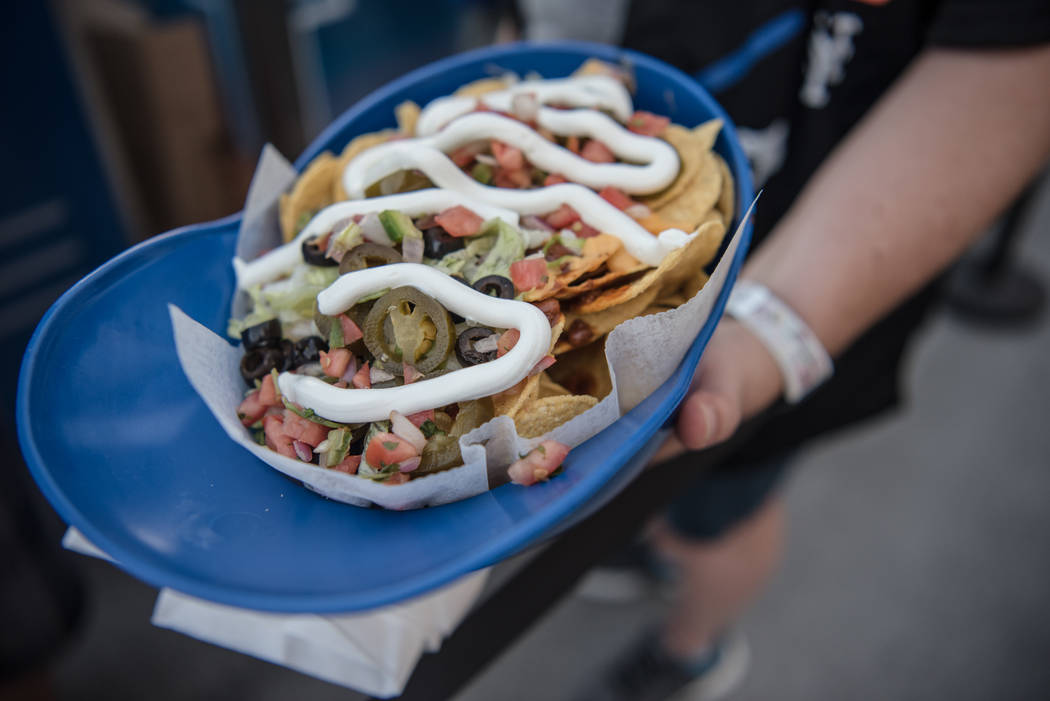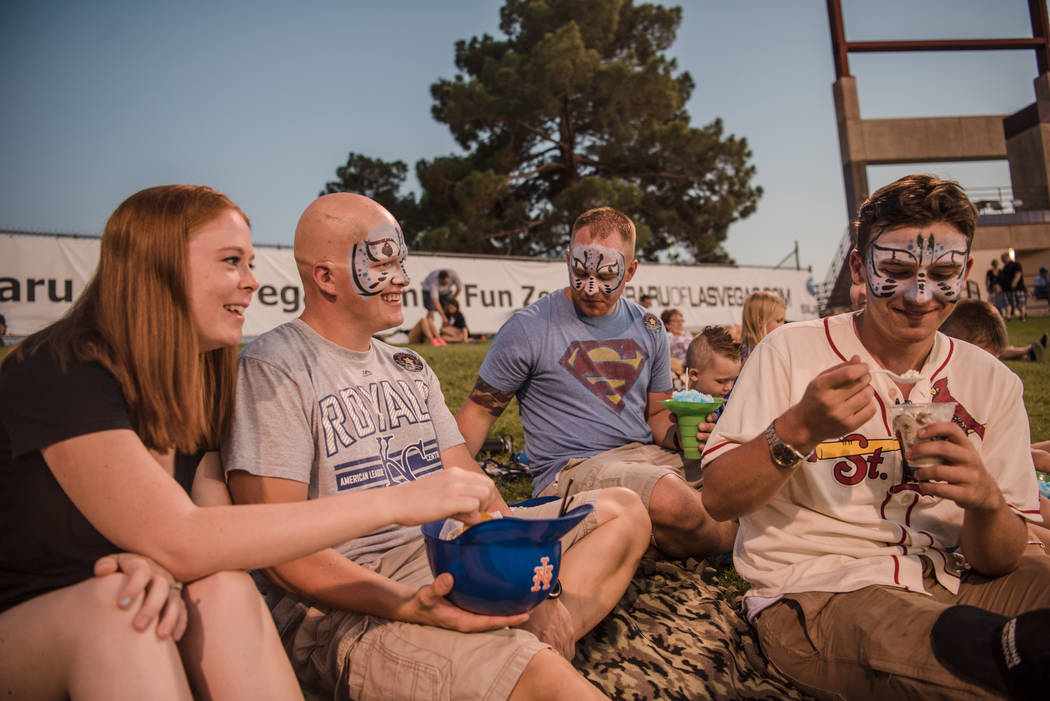 One of the worst seasons in 51s franchise history comes to a close on Monday.
But that hasn't stopped Jim and Sue Olson from getting in their car and making the 160-mile round trip from their home near Mesquite more than 30 times this season.
It hasn't kept many other fans home, either. Though the 51s fell out of contention fairly quickly this season, the team's average attendance has gone up.
The 51s have averaged 5,096 fans per game as of Sunday, up from 4,882 last year, 4,834 the year before and 4,640 in 2014. For the first time since 2008, more than 350,000 fans have showed up at Cashman Field this season.
Unlike major league attendance, minor league attendance seems to be more tied to the fan experience than wins and losses. In that area, the 51s have made steady improvements.
"There's more … excitement around a team that's winning and going to the playoffs," general manager Chuck Johnson said. "Unfortunately this year there hasn't been that focus, but I think when you look back, so many of the fans that are coming to … Cashman Field to watch a ballgame are coming because of the affordability of it, the fan friendliness, the firework shows, the giveaway items and the culture that we have built here at the ballpark."
Scrappy ballplayers
For some, like the Olsons, that entertainment comes mostly from the baseball on the field rather than what happens up on the video screen in between innings.
With a 51s roster depleted by call-ups, Sue Olson noted she and her husband have had the chance to see many members of the current New York Mets in Las Vegas.
"Most of the time these kids are busting their backsides because they're a phone call away from the major leagues," Jim Olson said. "I think you see at some level a little bit more hustle down here, so no, it doesn't make any difference to us whether they win or they lose. We're still coming."
But for others, a trip to the stadium is about food, promotions and the overall experience.
While the 51s front office staff can't control how the team does on the field, what happens off the field they can control.
President Don Logan pointed to the marketing effort, the team's increased focus on social media, the ticket sales staff, the on-field entertainment and a new concessionaire, Centerplate, as reasons for an increase in attendance. Having a pair of the Mets' two top prospects — shortstop Amed Rosario and first baseman Dominic Smith — for most of the season certainly intrigued fans, too.
"It's not one thing that's made things better," Logan said. "I think the gist of it is unfortunately the team on the field hasn't had a real good year and you think 'Man, it would be nice to have all those things line up.' "
Hots dogs, cold beer
Centerplate, one of the most noticeable changes at the park, took over for Aramark this season and has introduced more vegan, vegetarian and gluten-free options, as well as a burger of the month, among other items.
The hot dogs — especially those for Dollar Menu Mondays — are of better quality and the beer is colder, Logan said.
On the field, director of game entertainment Gary Arlitz makes sure there is always something happening between innings.
They 51s have incorporated dance videos to interact with fans, added a couple new field games and have built a relationship with the Mets so they can use some highlights on the screen.
"To me, every game could be someone's first game. You have to make it a memorable experience," Arlitz said. "You want to give a little kid or even an adult a great experience every time they come out, whether we have 10,000 people here or 2,000. They deserve the same thing every night and they need to be entertained."
In a city that will soon welcome a NHL team followed a couple of years later by an NFL team, the 51s have carved out a niche for themselves, entertaining fans for 35 seasons in Las Vegas at a reasonable price.
"This is about affordable family entertainment and affordable is a household-to-household thing, but we have something for everybody," Logan said. "There's an old saying, 'From eight to 80 — if they can't walk, drag them.' But baseball itself and minor league baseball in particular really does appeal to the masses and that's why it's been around for so long and that's why it's been successful for so long."
Contact Betsy Helfand at bhelfand@reviewjournal.com. Follow @BetsyHelfand on Twitter.
51s average game attendance
2017: 5,096 (as of Sunday afternoon)
2016: 4,882
2015: 4,834
2014: 4,640
2013: 4,690
2012: 4,388
2011: 4,486
2010: 4,739
2009: 4,752
2008: 5,279
2007: 5,162