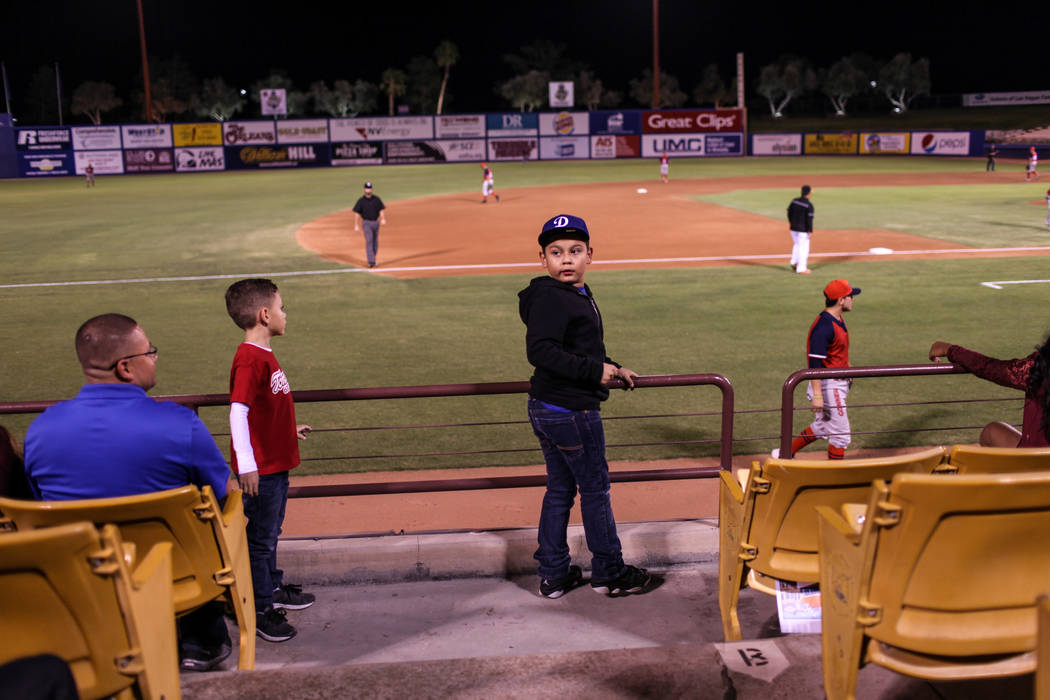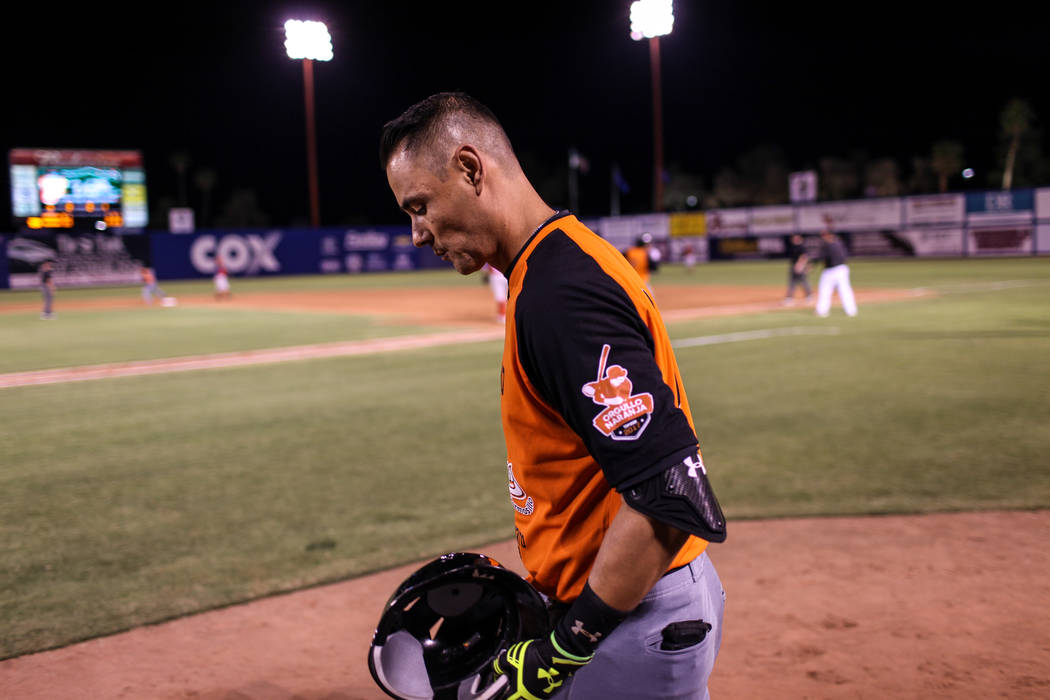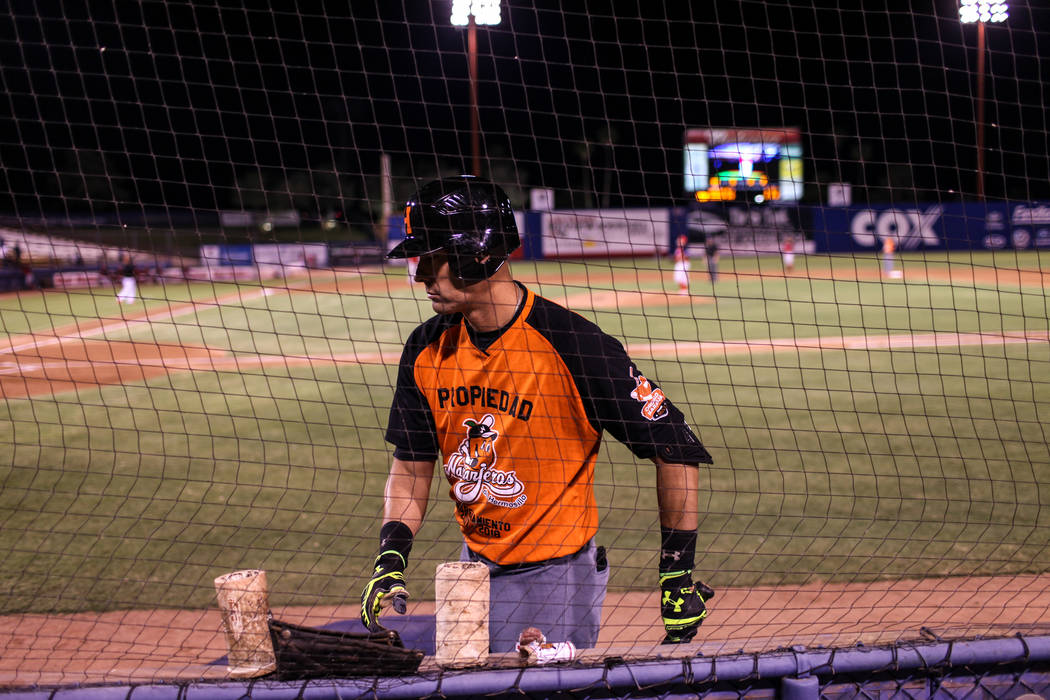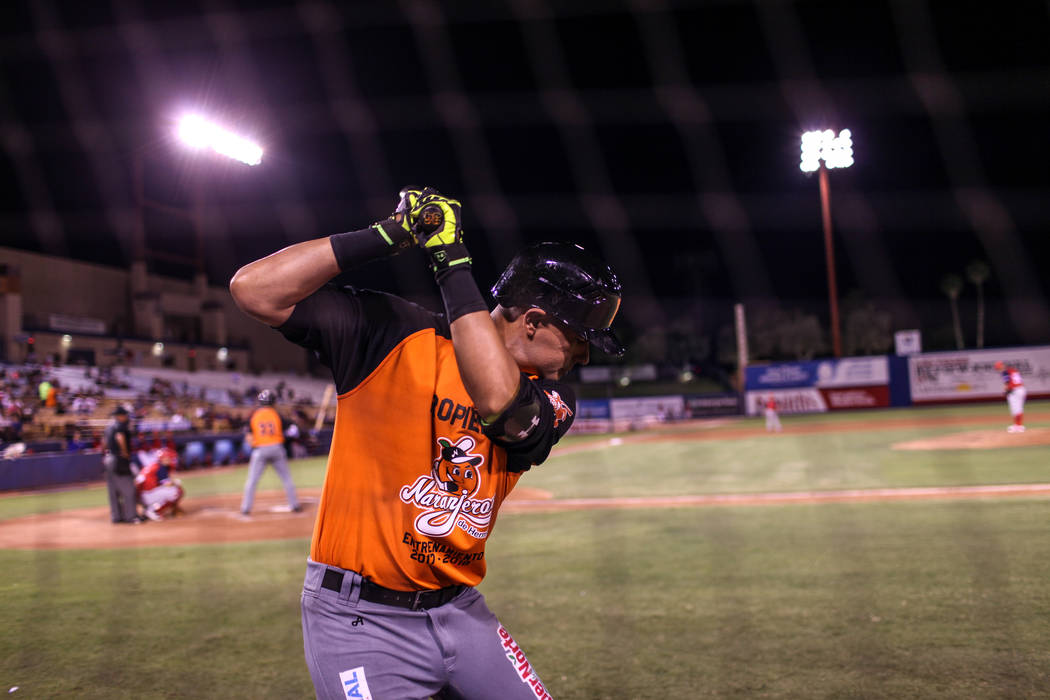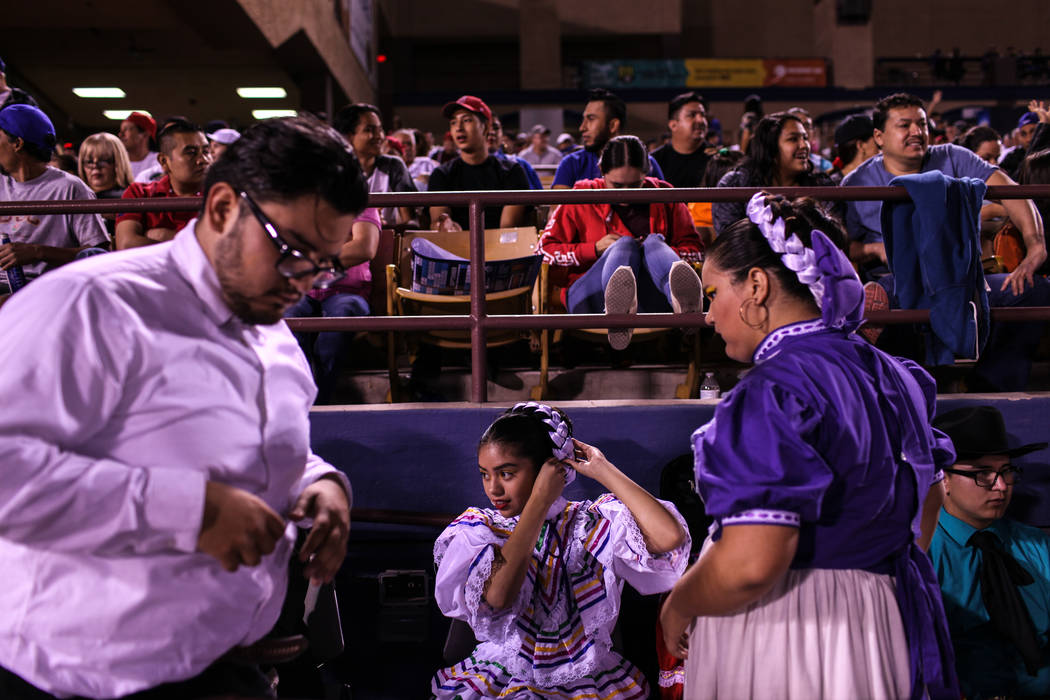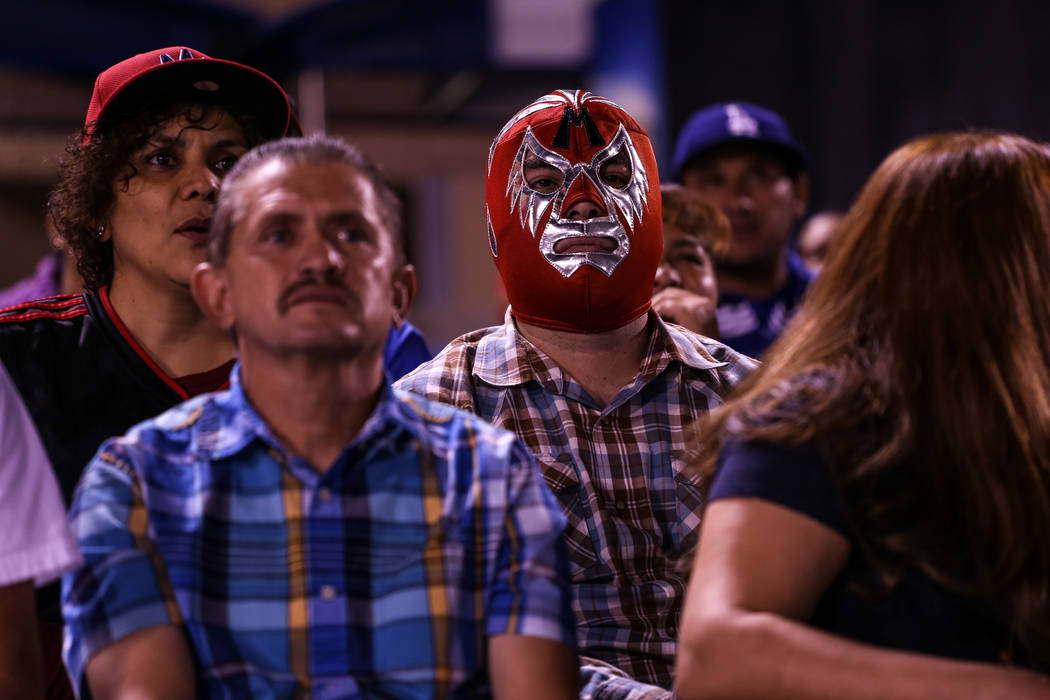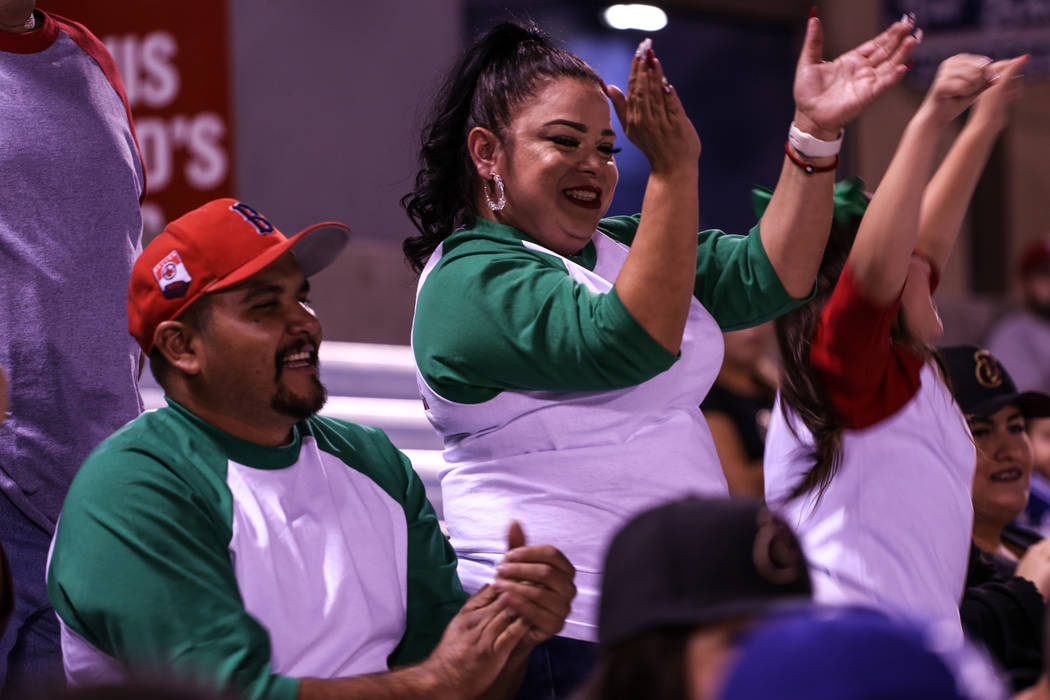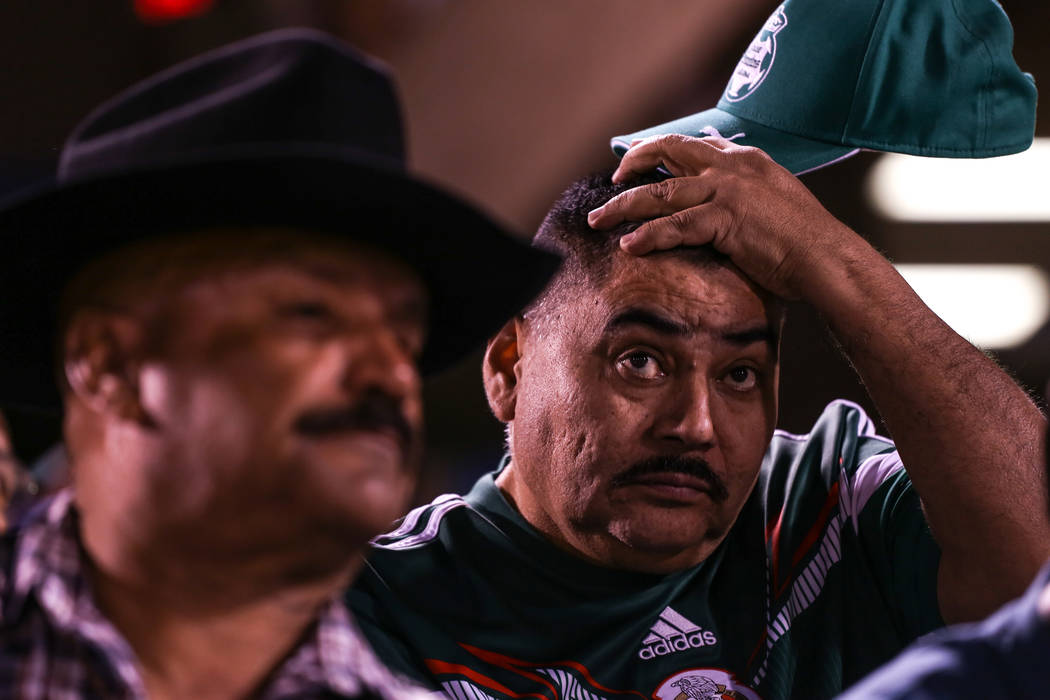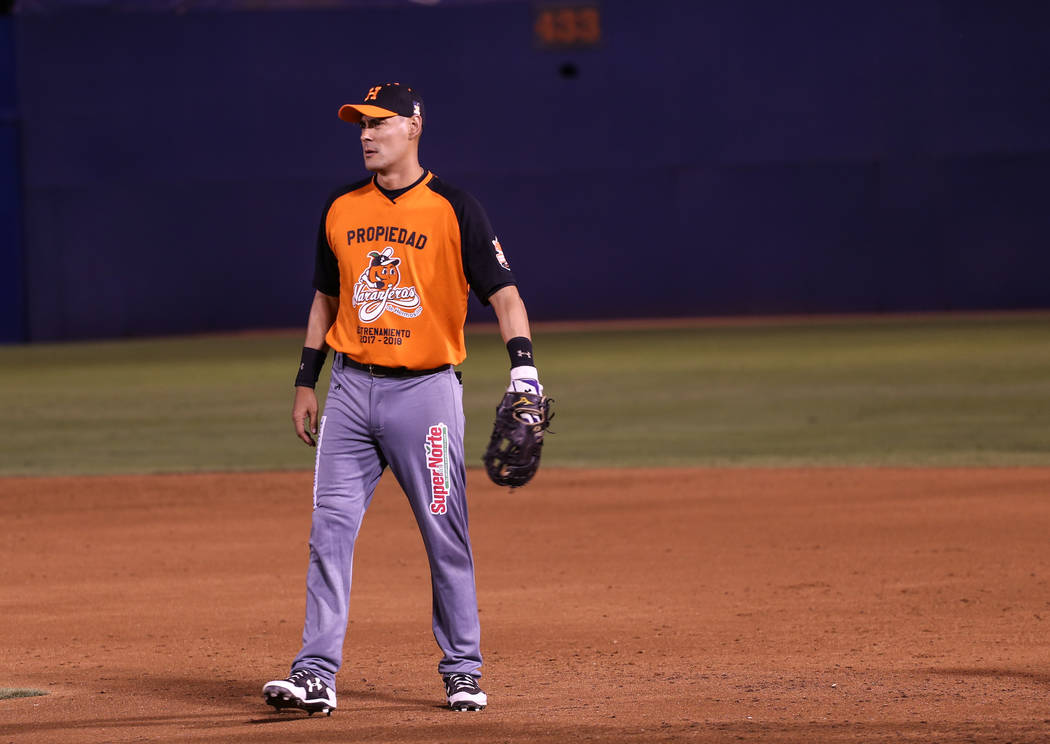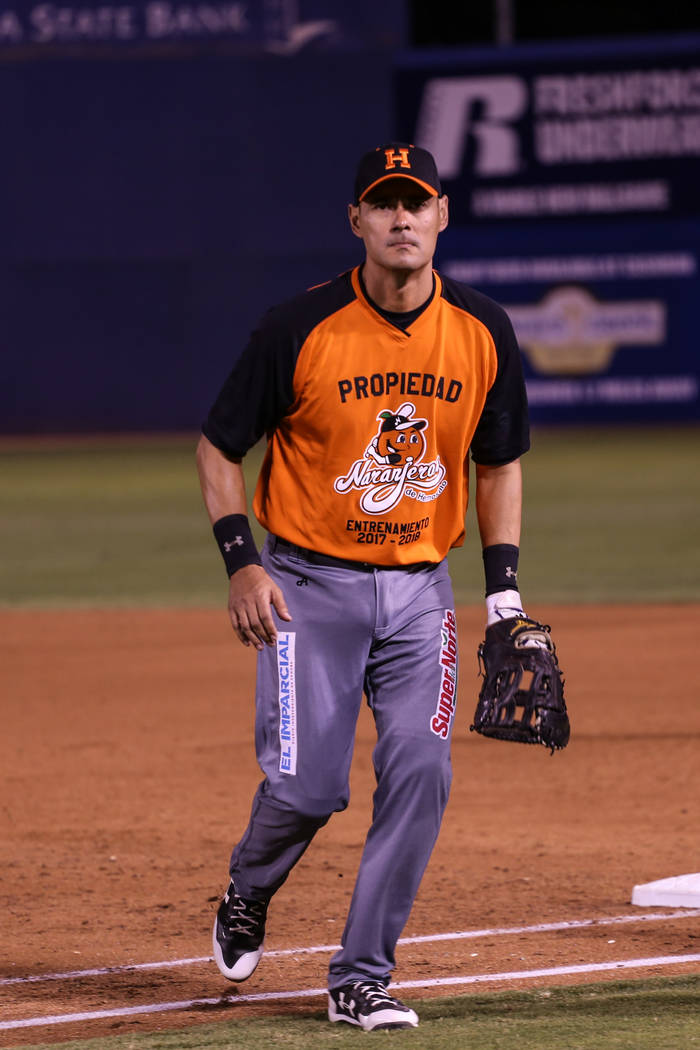 Jose Sanchez hasn't been to a 51s game since moving to Las Vegas a few years back.
But when he heard the Mexican Baseball Fiesta would be bringing two teams from the Liga Mexicana del Pacifo to Cashman Field, he knew he needed to come out for a look.
"The feeling is the same," Sanchez, who hails from Jalisco, said of the event compared to the baseball one could find in Mexico.
Naranjeros de Hermosillo and Aguilas de Mexicali faced off Friday night at Cashman Field in an exhibition game and will do so again on Saturday.
Fans in attendance were greeted with a lively environment.
Save for the moment of silence for the victims of the earthquake that struck Mexico earlier this week, the music started early and never stopped.
"This is something you have to feel," Mexican Baseball Fiesta president Mike Feder said. "You have to experience it, and when you do, if the product being presented right, which it is tonight, then you're going to enjoy it."
Music streamed through the speakers constantly all night, even during game play, unlike a regular contest in America. The Naranjeros' famous mascot Beto Coyote entertained fans, dancing on the field during the game and at one point dressing up as a priest.
As the mascot howled, fans responded with glee. Other fans waved flags and were up on their feet dancing.
"It's lively. It's fun. It's nice for me to watch the scoreboard because the cameraman is getting a lot of fans and you can just see they're all dancing and smiling. That's what feels good," Feder said. "(There's) so many people that don't understand this event … They have to be exposed to it. It's not going to happen overnight."
Attendance was 2,414 for the first time Las Vegas has hosted the Fiesta, which started in Tucson, Arizona, in 2011.
"I think the atmosphere is phenomenal," 51s president Don Logan said. "The people are into the game. They're into every at-bat. They're into every pitch. They're having a good time."
Fans came to the park dressed in Hermosillo's orange and Mexicali's red, although many other teams were represented by fans throughout the park. Marco Gutierrez was one of those, sporting a Yaquis de Obregon jersey.
Gutierrez has lived in Las Vegas for 25 years and though he does enjoy coming out to 51s games, Friday's event was a unique one for him.
"It's so exciting because what you see is all Latino people from our hometowns and to see teams from our country makes us feel something special," Gutierrez said. "(I'm) enjoying seeing friends that (I haven't) seen from a long time ago. The environment is all baseball players around here from the Latino league so it's very, very exciting. It's wonderful."
Contact Betsy Helfand at bhelfand@reviewjournal.com. Follow @BetsyHelfand on Twitter.
If you go
What: Mexican Baseball Fiesta
Where: Cashman Field
When: Saturday at 7:05 p.m.
Tickets: Cashman Field box office or ticketmaster.com, starting at $10
Friday game: Naranjeros de Hermosillo won 7-5 over Aguilas de Mexicali. After falling into a three-run hole in the first inning, the Naranjeros scored one in the second, one in the fourth, two in both the fifth and sixth and one in the seventh to beat Mexicali.