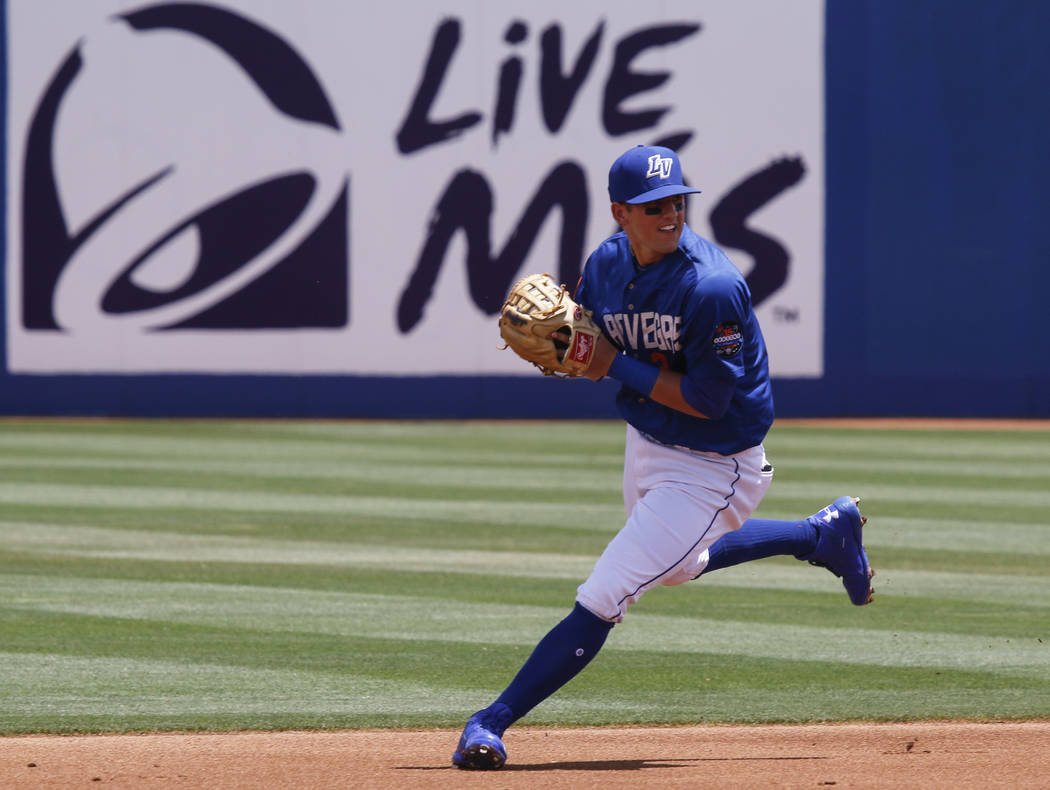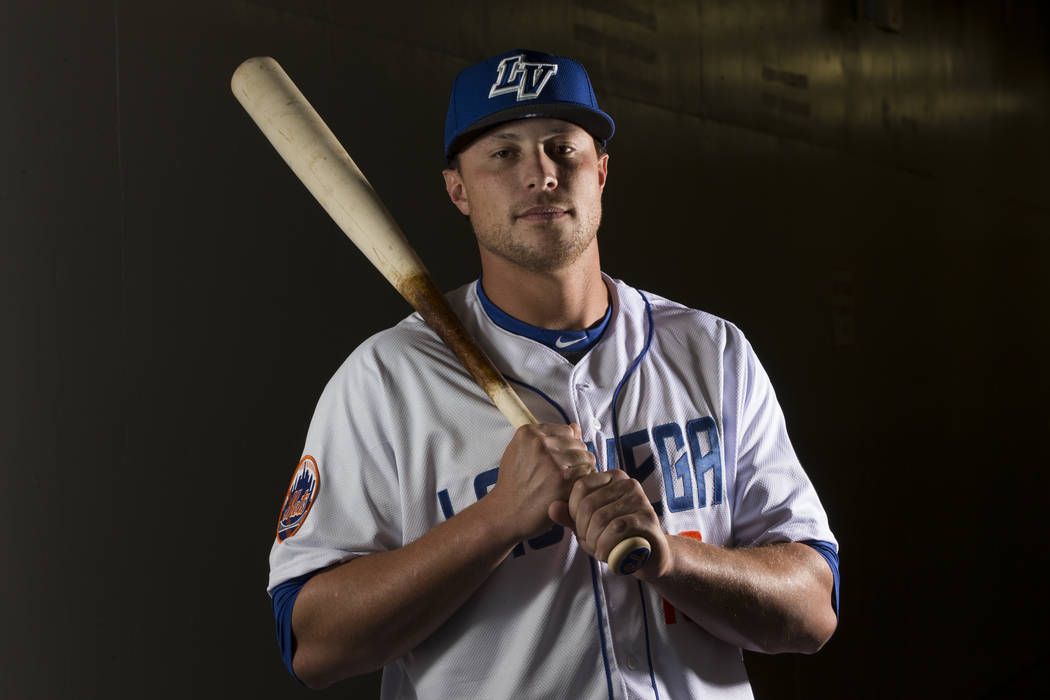 With the 20th pick in the 2017 Major League Baseball Draft on Monday night, the New York Mets selected left-handed pitcher David Peterson.
Peterson went 11-4 with a 3.51 ERA in 15 starts while striking out 140 batters in 100 1/3 innings at Oregon.
He likely won't make his way to the Las Vegas 51s for years, if at all, but here's a look at Mets general manager Sandy Alderson's first-round picks — many of whom currently are in Las Vegas — since he took over.
Brandon Nimmo, 2011
Nimmo, 24, was the 13th overall pick in 2011 and Alderson's first first-round pick with the Mets.
He made his major league debut last June and played in 32 games with the Mets. In 97 games with the 51s last year, he hit .352, falling just short of the Pacific Coast League batting title.
This year, he looked like he might nab a bench spot before getting injured in March during the World Baseball Classic. He's hitting .220 in 36 games with the 51s.
Michael Fulmer, 2011
Fulmer was a supplemental first-round pick in 2011, drafted 44th overall.
The pitcher, 24, is no longer in the organization, traded in 2015 to the Detroit Tigers as part of the deal for Yoenis Cespedes.
Last year, he was the American League Rookie of the Year, going 11-7 with a 3.06 ERA in 26 starts. This year, he is 6-4 with a 3.40 ERA in 12 starts.
Gavin Cecchini, 2012
Cecchini was selected 12th overall in the 2012 draft as a shortstop.
The 23-year-old was moved off the position this year as Amed Rosario cracked Triple-A. Rosario is the team's shortstop of the future, which forced Cecchini over to second base.
Cecchini got his first taste of the big leagues last September, playing in four games with the Mets.
This season, after finishing third in the Pacific Coast League at .325 a year ago, he is hitting .248. Defensively, he has had a stronger season at second base than last year when he committed 33 errors at shortstop.
Kevin Plawecki, 2012
Plawecki was the team's supplemental first round pick in 2012, drafted 35th overall out of Purdue.
The catcher, 26, has spent parts of the last three seasons with the Mets, hitting a combined .206.
After appearing in 73 games for the Mets in 2015, he has seen even less playing time in the majors the past two years as the team signed defensive catcher Rene Rivera at the beginning of last season.
Plawecki sits third on the team's depth charts at catcher behind the oft-injured Travis d'Arnaud and Rivera.
In 20 games at Triple-A, he is hitting .299 this season.
Dominic Smith, 2013
Smith, a first baseman, was taken 11th overall out of high school.
He is the presumptive first baseman of the future, expected to take over as early as next season after Lucas Duda's contract expires.
In his first season at Triple-A, he is hitting .315 with seven home runs and 40 RBIs while also flashing defense that could potentially be gold-glove caliber.
He is second in the organization's prospect rankings, behind only Rosario.
Michael Conforto, 2014
Conforto is the only one of Alderson's first-round picks that is currently in the big leagues with the Mets.
Selected 10th overall out of Oregon State, he rose quickly through the minor league ranks.
Conforto skipped Triple-A on his way up, making his debut in 2015 and even homering twice in the World Series.
Though he struggled to replicate his rookie year success last season and was demoted to Triple-A on two occasions, Conforto is now back with the Mets and has been one of their steadiest hitters this year.
Going into Monday, he was hitting .293 with 14 home runs and 36 RBIs.
2015
The Mets surrendered their first-round pick in 2015 because they signed Michael Cuddyer. It would have been the 15th overall pick.
Their first pick in that draft was outfielder Desmond Lindsay, chosen 53rd overall in the second round. He is currently at Class-A Columbia.
Justin Dunn, 2016
The pitcher, who hails from New York, was drafted 19th overall in the last draft from Boston College.
Dunn, 21, was 4-3 with a 4.81 ERA at Class-A Advanced St. Lucie coming into Monday.
Last year in Class A Short Season at Brooklyn, he posted a 1.50 ERA in 11 games (eight starts).
Anthony Kay, 2016
Kay, 22, was taken in the supplemental first round, 31st overall last year.
He is out for the season after undergoing Tommy John surgery last October.
Contact Betsy Helfand at bhelfand@reviewjournal.com. Follow @BetsyHelfand on Twitter.
Mets' first rounders under GM Sandy Alderson
2011: Brandon Nimmo, OF (13), Michael Fulmer, RHP (44)
2012: Gavin Cecchini, SS/2B (12), Kevin Plawecki, C (35)
2013: Dominic Smith, 1B (11)
2014: Michael Conforto, OF (10)
2015: No pick
2016: Justin Dunn, RHP (19), Anthony Kay, LHP (31)