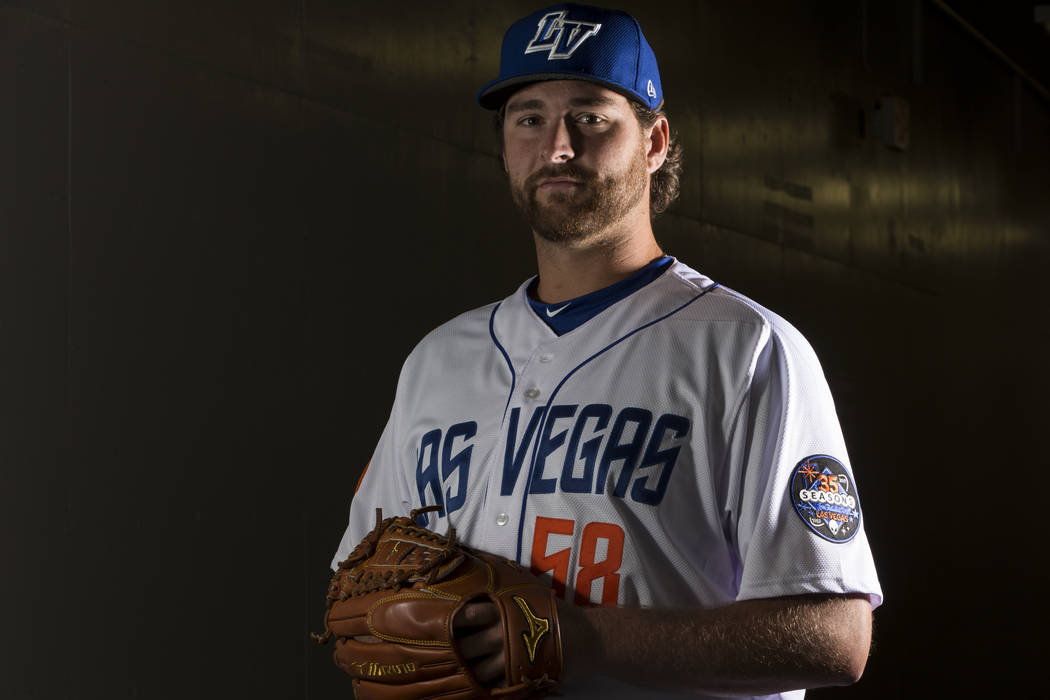 51s pitcher Logan Taylor struggled with his assailant in an attempt to protect himself July 1 prior to being assaulted in Salt Lake City, according to the police report.
Taylor has not spoken publicly about the incident, other than a tweet thanking fans for their support and saying he would "be back out there soon." The 51s were playing a four-game series in Salt Lake City.
In Taylor's written statement in the police report, he said he noticed someone following him. He then asked, "Are you following me?" before the man asked for his wallet. Police later identified him as Joshua Cruz, a 33-year-old Salt Lake City homeless man.
After Taylor replied that he didn't have money, he said Cruz raised a tire iron to swing, and in response, Taylor grabbed Cruz's wrist.
According to the report, Taylor grabbed Cruz's other wrist after Cruz hit him with what Salt Lake City police detective Greg Wilking described as a sock full of rocks.
Cruz then hit the back of Taylor's head with the tire iron, according to the report. Taylor said he was able to slip away and run into a gas station.
Taylor had staples put in the back of his head and was placed on the disabled list with a concussion last Sunday. He has left the 51s to recuperate and is expected to rejoin them sometime after the All-Star break.
Cruz was booked into the Salt Lake County Jail last Sunday on charges of aggravated robbery and failure to stop at command of law enforcement.
The parent club New York Mets said in a statement the situation was in the hands of the police and they can't comment further.
More 51s: Follow all of our Las Vegas 51s coverage online at reviewjournal.com/51s and @RJ_Sports on Twitter.
Contact Betsy Helfand at bhelfand@reviewjournal.com. Follow @BetsyHelfand on Twitter.
Related
Logan Taylor leaves 51s to recuperate after being attacked by homeless man
Las Vegas 51s pitcher attacked by homeless man in Salt Lake City