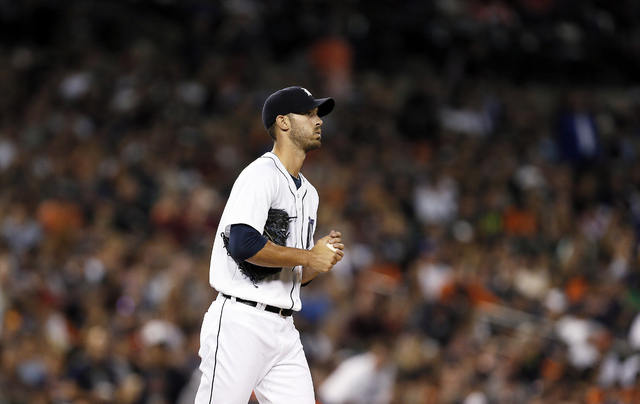 SAN DIEGO — Yoenis Cespedes was traded from the Boston Red Sox to the Detroit Tigers on Thursday for starting pitcher Rick Porcello.
Cespedes spent the final two months of the 2014 season in Boston after a surprising deal that sent him from the Oakland Athletics for starting pitcher Jon Lester.
Missing out on re-signing Lester in free agency earlier this week, when the left-hander landed a $155 million deal with the Chicago Cubs, set the wheels in motion for the Red Sox to focus on other rotation options. They agreed to a trade with the Arizona Diamonbacks for starting pitcher Wade Miley late Wednesday.
Cespedes had 100 RBIs and 25 home runs last season. He is in the final year of a four-year, $36 million deal. His contract includes a "release clause," meaning he can not be retained with a one-year qualifying offer. The Tigers could work to sign him to a new deal before the end of the season.
The Tigers can boast a lethal lineup that features Miguel Cabrera, Victor Martinez and J.D. Martinez, plus Cespedes.
Porcello was 5-13 with a 3.43 ERA and 129 strikeouts last season. The upcoming season will be Porcello's final arbitration year.