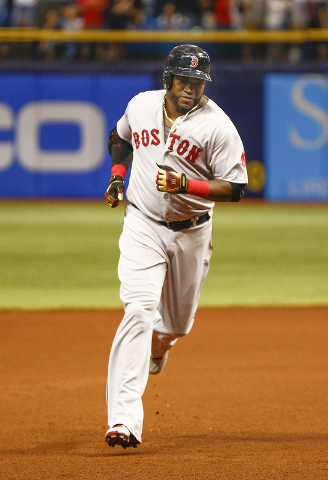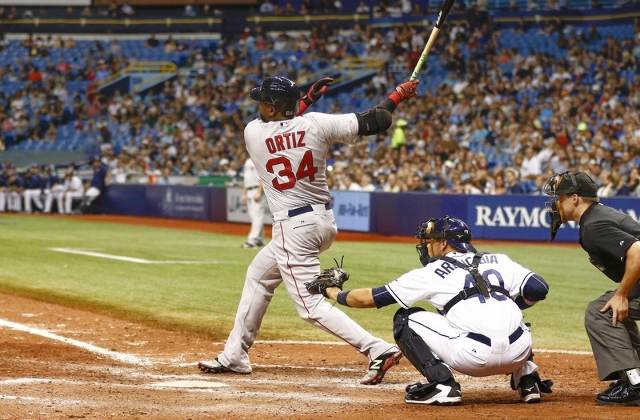 ST. PETERSBURG, Fla. — Boston designated hitter David Ortiz on Saturday became the 27th player in major league history to hit 500 home runs.
Ortiz belted a 2-2 pitch from Tampa Bay left-hander Matt Moore well into the right-field seats in the fifth inning for his second home run of the game and 34th of the season to give Boston an 8-0 lead.
Ortiz became the fourth player to reach 500 home runs in a Red Sox uniform, joining Jimmy Foxx, Ted Williams and Manny Ramirez.