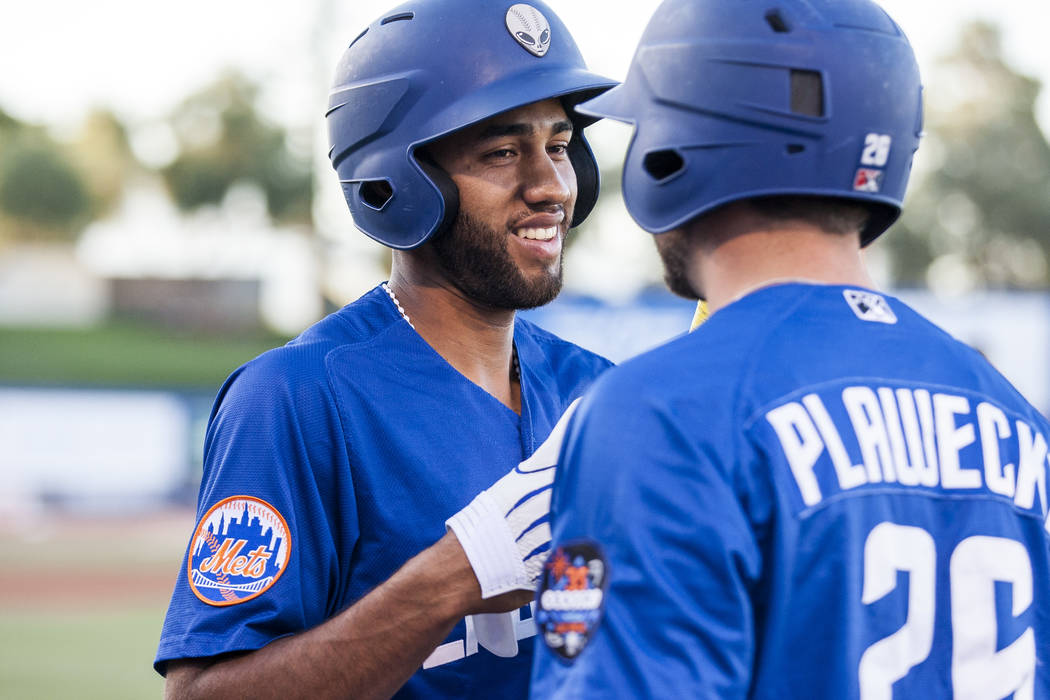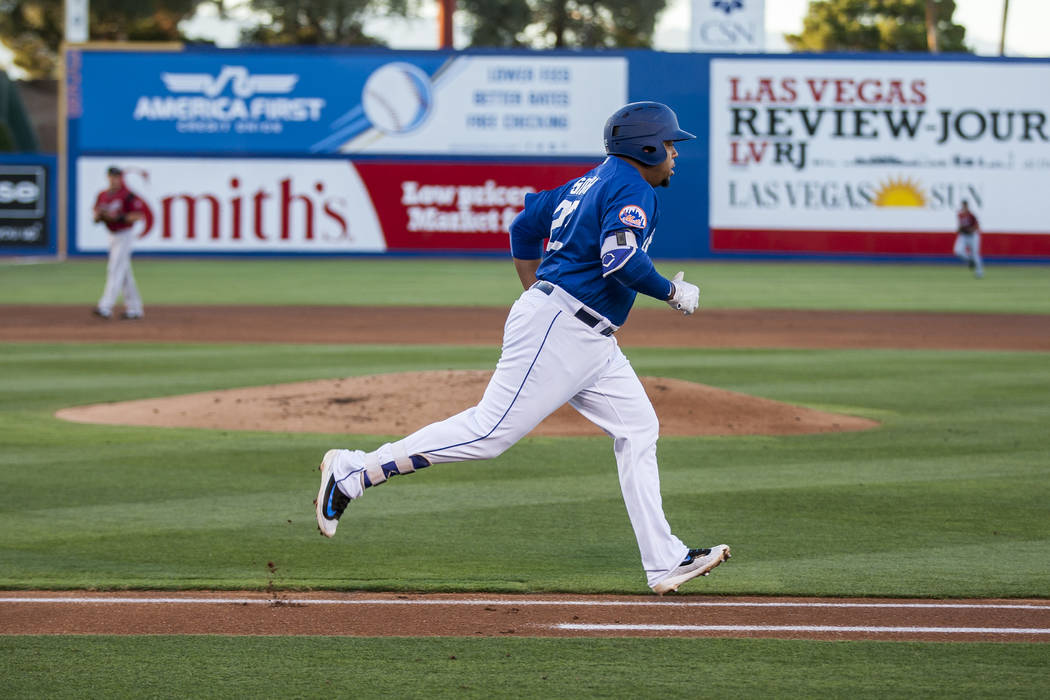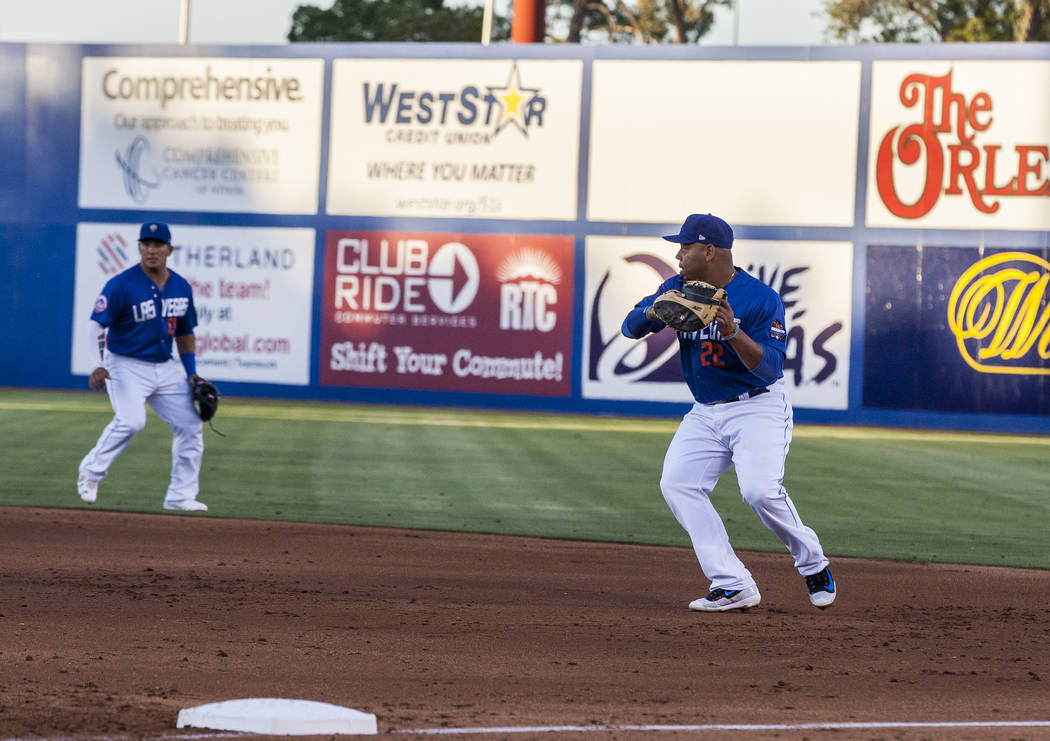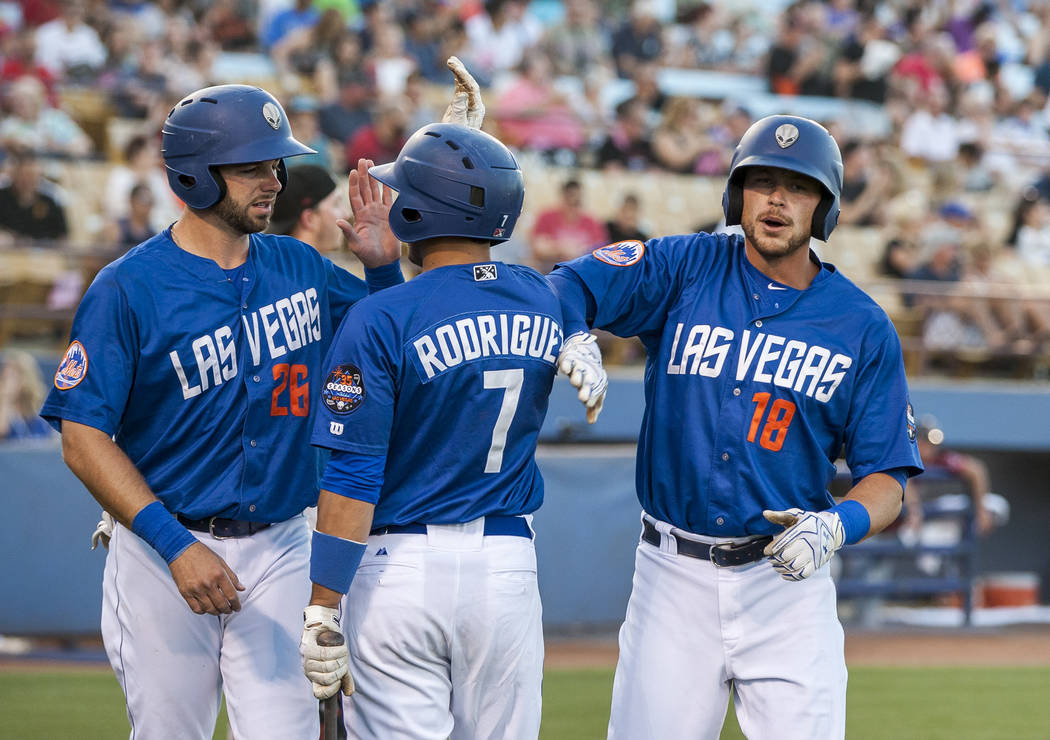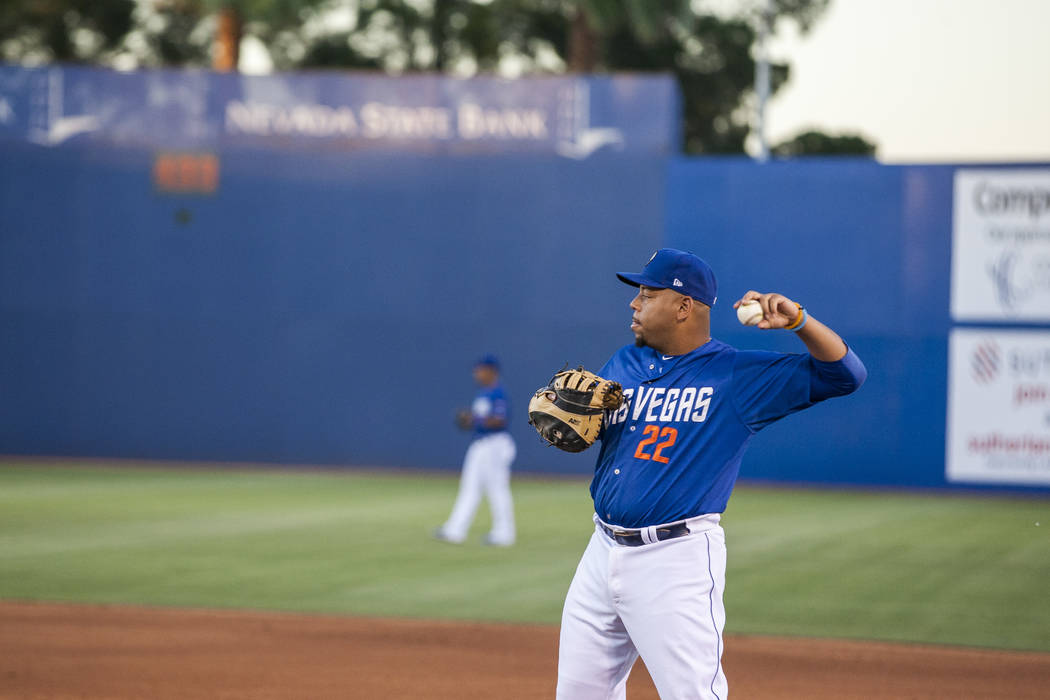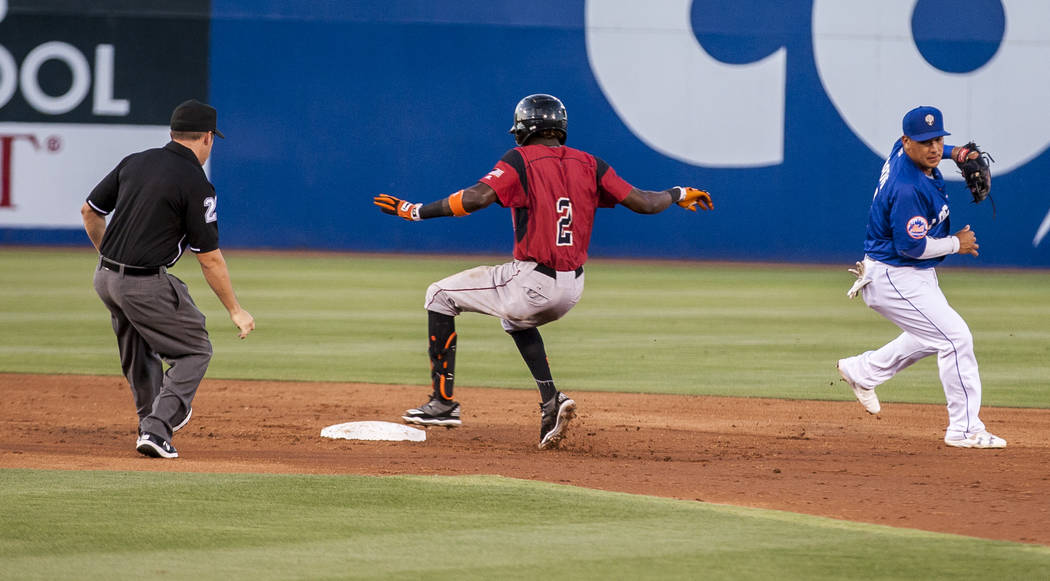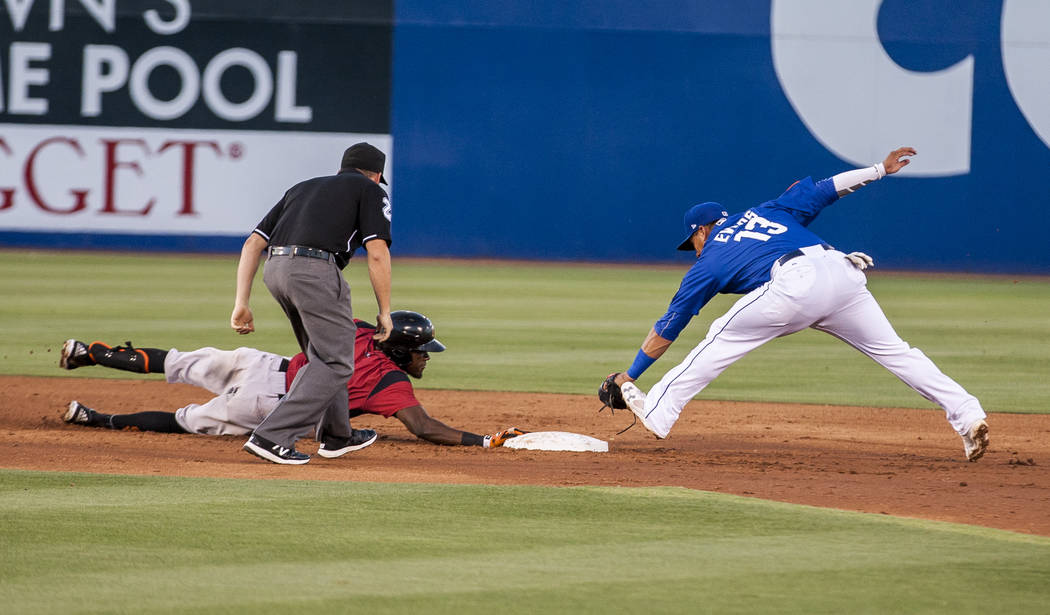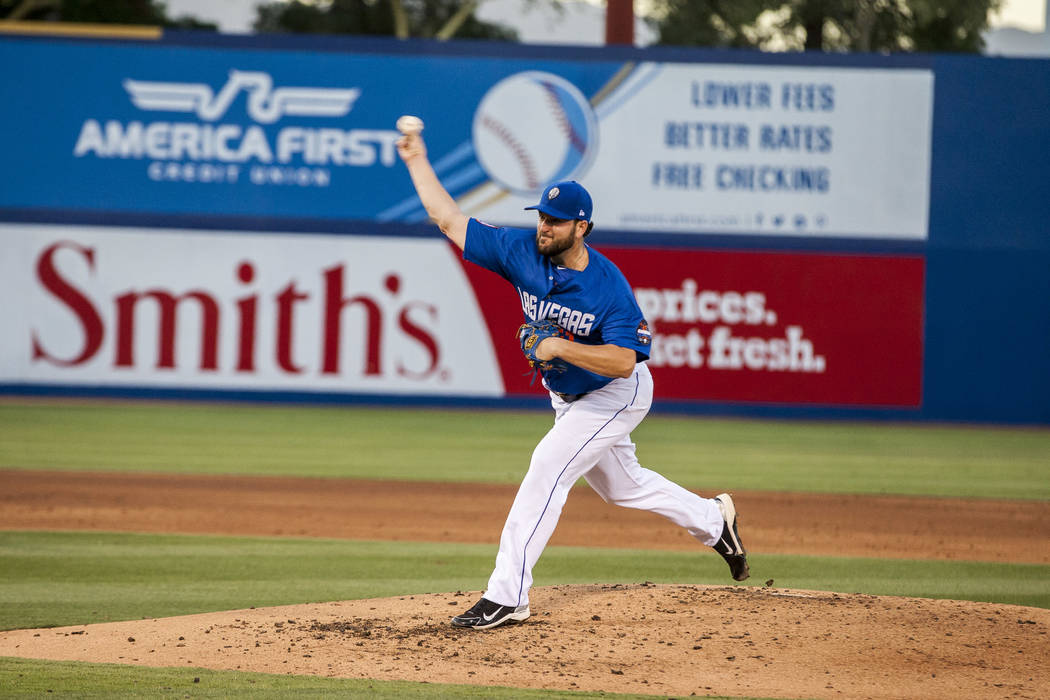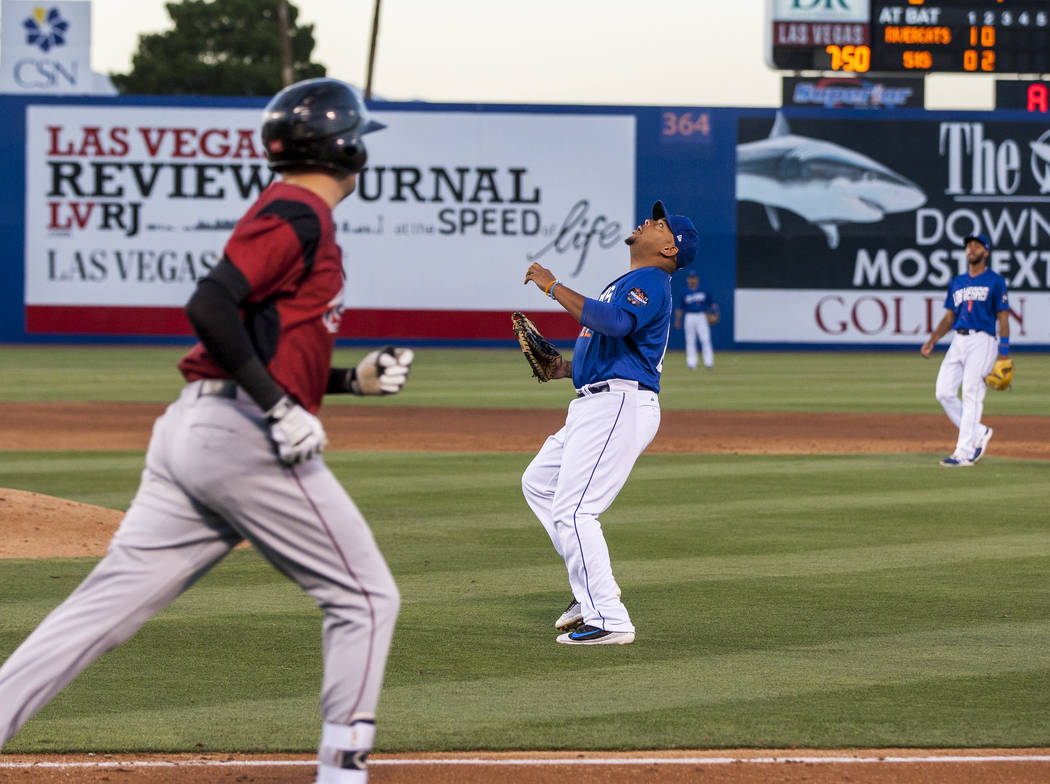 Injuries have wrecked their way through the New York Mets roster, turning a season that began with so much promise upside down.
The after effect has rippled down to Triple-A.
With an onslaught of recent injuries in the majors, the 51s have lost Rafael Montero, Gavin Cecchini, Matt Reynolds and Brandon Nimmo to the Mets in the last few days.
That left the 51s' bench thin Friday with two backup catchers as the only options to start at third base.
But despite all that, the 51s actually had an advantage for most of Friday before an eighth-inning four-run hiccup from Kevin McGowan.
The 51s eventually fell 6-4 to Sacramento (26-40) on Friday night at Cashman Field, wrapping up their four-game homestand with a split.
Starter Donovan Hand took the 51s (27-41) through seven innings with a 4-1 lead, giving up just five hits — only three after the first inning — in his first outing back from Double-A.
"The curveball got them enough off my fastball that I could continue to throw it. Early, they were on it pretty good and then we just mixed," Hand said. "We mixed the entire game. All four pitches worked pretty well in the strike zone."
After giving up a run in the first, Hand spent most of the day pitching with a lead after Travis Taijeron's 11th home run of the season in the second inning gave the 51s a 2-1 lead. They scored two more in the fifth, one on an Amed Rosario RBI single and the other on a Taijeron bases-loaded walk.
Hand departed after seven innings and 83 pitches, making way for Kevin McGowan.
"He was pretty much gassed. He did what he needed to do. He got us through seven," manager Pedro Lopez said of Hand. "The bullpen is fresh. I felt like McGowan was the right guy in that situation, he just unfortunately had a bad night."
McGowan promptly gave up a single, triple, single and two-run homer — four runs total — which evaporated the lead the 51s had held for most of the game.
"The fastball got hit, the slider got hit, everything got hit," Lopez said. "It's just one of those days where there's nothing you can do, but once again, I felt like I had the right guy out there."
The loss was a difficult one for a team that has had to deal with a mega roster shakeup this week.
In addition to all their call-ups, outfielder Desmond Jennings was released Friday, taking an opt-out in his contract.
Jio Mier, Cody Decker and pitcher Tim Peterson were called up from Double-A Binghamton to join the 51s but the reinforcements didn't arrive until about the fourth or fifth inning, leaving the 51s with just one player on the bench.
"In 11 years I've never seen what's going on up there," Hand said. "It's a sad deal. You get a couple guys back, a couple guys go down so it's fluxing all the time. For us to try to be stable with a day-in and day-out lineup, it's impossible, so you just try to piece together."
Lopez, too, had to deal with plenty of call-ups, managing at Binghamton for the past five seasons, but he said he hasn't seen injuries like the Mets are having quite like this before.
The end result has the 51s thrust into bullpen games, players put out of position and key pieces in the lineup missing.
"It is what it is, there's nothing you can do. But is it tough? Yeah, it's tough, especially when you've got fans in the stands," Lopez said. "They want to see you win but we also know that we're at the mercy of the big league club. Right now they're going through a tough stretch and we've just got to make sure we supply."
Up next
Who: Las Vegas 51s at Reno Aces
When: 7:05 p.m.
Where: Greater Nevada Field
Starters: Logan Taylor (1-1, 2.97 ERA) vs. TBD
Next five
Sunday: Las Vegas at Reno, 1:05 p.m.
Monday: Las Vegas at Reno, 7:05 p.m.
Tuesday: Las Vegas at Reno, 1:05 p.m.
Wednesday: Off
Thursday: Salt Lake at Las Vegas, 7:05 p.m.
Update
The Mets called up infielder Matt Reynolds and outfielder Brandon Nimmo and placed Matt Harvey and Juan Lagares on the disabled list. Tim Peterson, Jio Mier and Cody Decker were called up to Las Vegas. Outfielder Desmond Jennings was released.
Contact Betsy Helfand at bhelfand@reviewjournal.com. Follow @BetsyHelfand on Twitter.