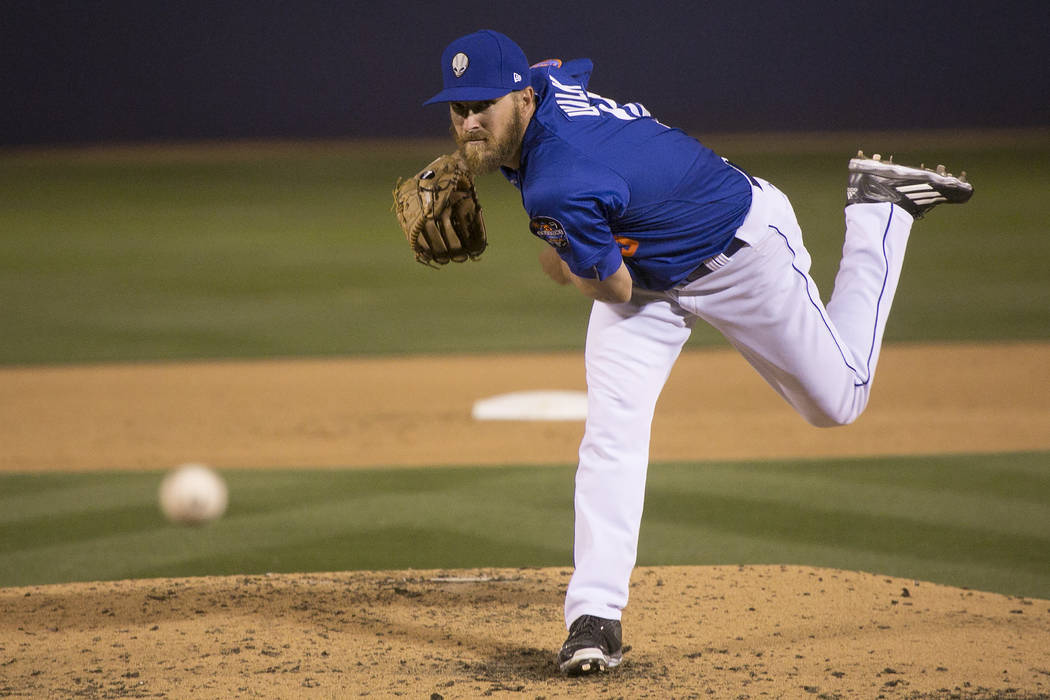 Struggling to figure out who is in the 51s rotation?
You wouldn't be the only one.
Of the members of the rotation the 51s started the year with — Adam Wilk, Sean Gilmartin, Ricky Knapp, Donovan Hand and Wilfredo Boscan — only one, Knapp, hasn't been involved in a roster move of some sort, whether it be demotion (Hand), promotion (Gilmartin multiple times and Wilk) or the disabled list (Boscan).
The rotation has especially been massive flux recently, with two starters called up, one sent down, one landing on the disabled list and one being signed from the Mexican League.
In the span of a weekend, the Mets called up both Rafael Montero and Adam Wilk.
Montero filled in for Noah Syndergaard when he went on the disabled list, making a start on Friday.
The results weren't pretty and Montero now sports a 10.45 ERA in seven games with New York this season, but the Mets might be forced to keep him in the rotation for the time being until they can figure out a more viable solution.
Wilk, who was supposed to start Sunday for the 51s, was instead summoned to New York to start in place of Matt Harvey, who was suspended for three games for violating team rules.
The 51s did gain Sean Gilmartin back when the Mets activated Wilmer Flores from rehab.
Manager Pedro Lopez said Gilmartin is expected to start on Tuesday in Albuquerque and, since he still needs to be stretched out, will throw about 65-70 pitches.
Blake Beavan was signed to a minor league deal from the Mexican League and joined the 51s this week. He made his first start Saturday and gave up 10 runs.
Las Vegas is hoping to get Boscan back this week after he was placed on the disabled list with tendinitis in his left knee.
"He's doing good. He threw some pitches off the mound (Saturday). We've just got to see how he rebounds," Lopez said. "Hopefully he's good. He's scheduled to come off on Tuesday from the DL and we'll see where we go from there.
Knapp and Tyler Pill, a pleasant surprise for the 51s this season, also remain in the rotation.
Cruzado close to return
Lopez said that Victor Cruzado would likely come off the disabled list after dealing with an oblique injury that has kept him sidelined.
He said Saturday that Cruzado would likely come off in the middle of the current road trip after being out for nearly a month. Cruzado, an outfielder, has played in one game which was during the first series of the season in El Paso.
Upcoming at the park
After a quick four-game trip to Albuquerque, the 51s will return home for an eight-game homestand against Omaha and Iowa.
Later this week they'll have Budweiser Dollar Beer Night on Thursday, Friday they'll have fireworks, Saturday they'll give away a 51s batting practice top to the first 2,500 fans and Sunday is Little League Day.
Contact Betsy Helfand at bhelfand@reviewjournal.com. Follow @BetsyHelfand on Twitter.