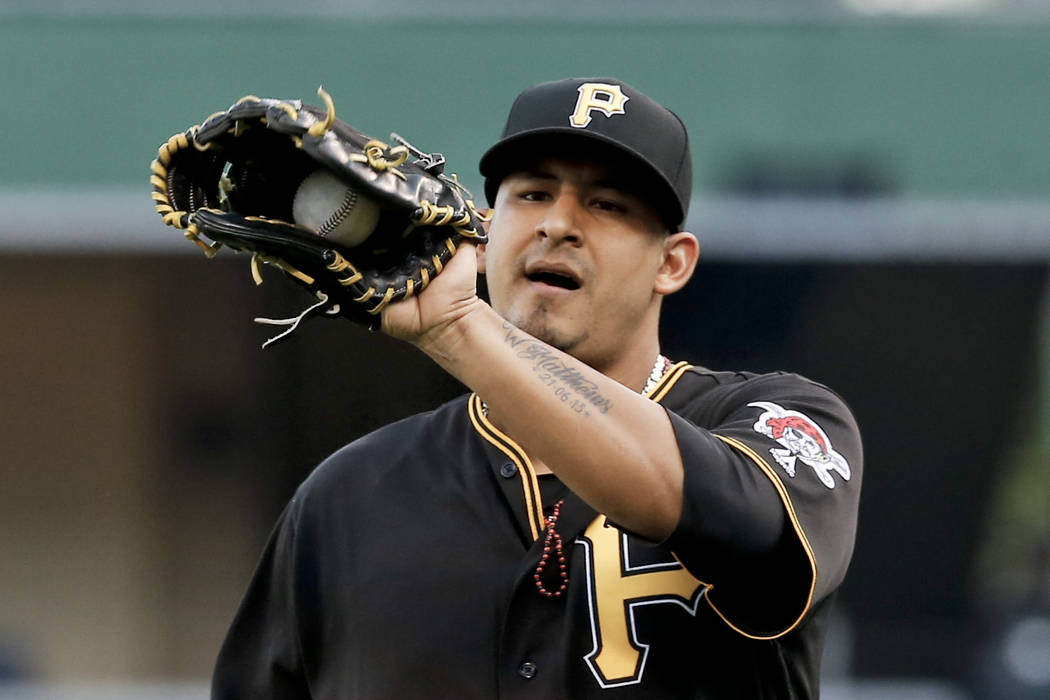 Another day, another game the 51s struggled with runners in scoring position.
But this time they were able to overcome that thanks to a strong pitching performance from starter Wilfredo Boscan and the bullpen and some errors by El Paso's defense.
Las Vegas (2-3) beat El Paso (3-2) in the fifth game of the series 2-0 on Monday at Southwest University Park at El Paso. They will now head home for their Cashman Field opener Tuesday.
"Well-played game. Well pitched. I thought Boscan once again set the tone and did a very good job," Lopez said. "He pitched well and he gave us a chance to win the ball game."
Boscan, who arrived late to spring training because of visa issues, is not fully stretched out. Because of that, threw just 58 pitches in his outing. He gave up just two hits in his five innings.
"(Pitching coach Frank Viola) and I were talking, we're excited to see him whenever he's full go," Lopez said. "He pitched against a tough lineup today and (had) really good command of his fastball, really good command of his offspeed, holds runners well and he has an idea how to pitch so I'm excited to see what he can do."
Boscan left in a 0-0 game, but the bullpen turned in a strong performance after him.
Beck Wheeler gave up two hits but added two scoreless innings with Dave Roseboom and Chasen Bradford each throwing one apiece.
"Wheeler came in after him and also did a really good job, even though he got in trouble. He made good pitches to get himself out of jams and he ended up getting the win," Lopez said. "Roseboom did a great job coming out of the bullpen to face a righty and two lefties and then Bradford to finish it off."
Meanwhile, the 51s turned in a 1-for-7 day with runners in scoring position, and squandered a good opportunity in the fourth inning with runners on the corners when Travis Taijeron grounded into an inning-ending double play.
But in the seventh, Phillip Evans provided the 51s a better result.
"He took a hanging breaking ball for a strike that I thought was a pitch to hit and to drive and didn't take it advantage of (earlier in the at-bat)," Lopez said.
Instead, Evans hit a ground ball toward third base that looked like a sure double play.
But after third baseman Diego Goris stepped on the bag, he airmailed the throw to first, allowing Dominic Smith to score.
An inning later, the 51s picked up an insurance run. Josh Rodriguez led off the inning with a pinch-hit single. He advanced to third after El Paso catcher Tony Cruz's throw trying to catch him stealing second wound up in center field.
Amed Rosario then drove him in with his second hit of the game and, an inning later, Bradford nailed down his second save of the season.
"I thought that early on the at-bats weren't that great again," Lopez said. "I think the at-bats got better as the game progressed and then (we) ended up pulling this one out."
Follow all of our Las Vegas 51s coverage at reviewjournal.com/51s and @RJ_Sports on Twitter.
Contact Betsy Helfand at bhelfand@reviewjournal.com. Follow @BetsyHelfand on Twitter.