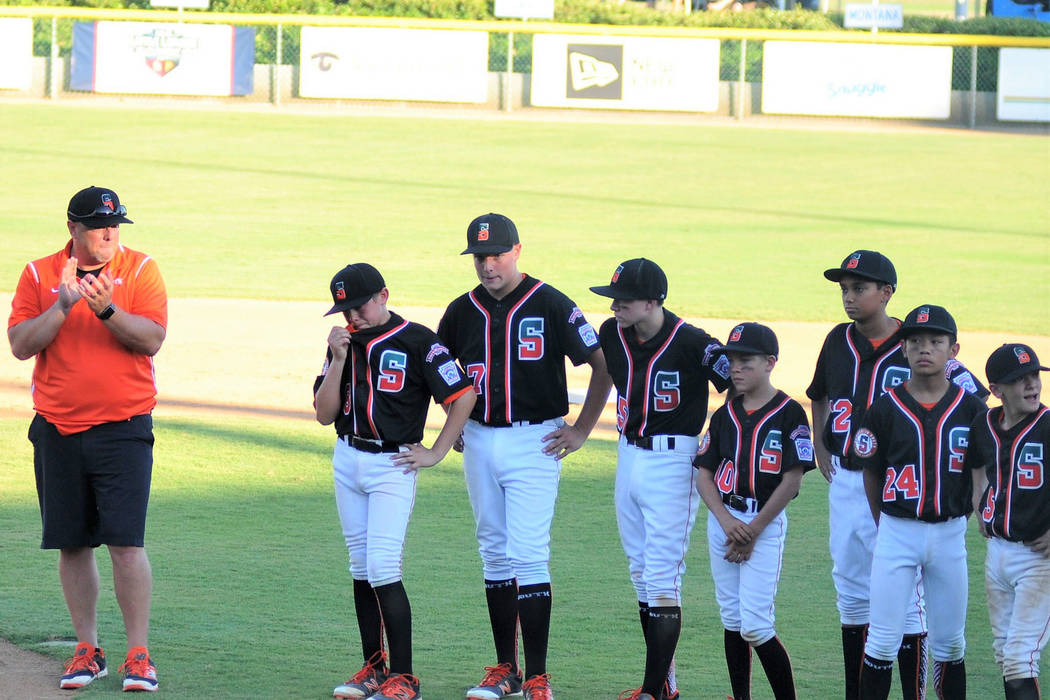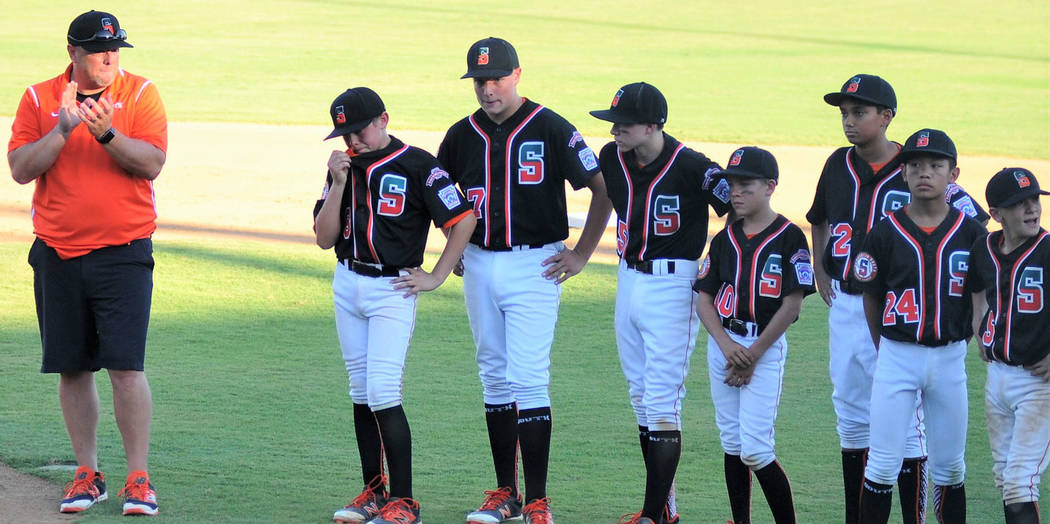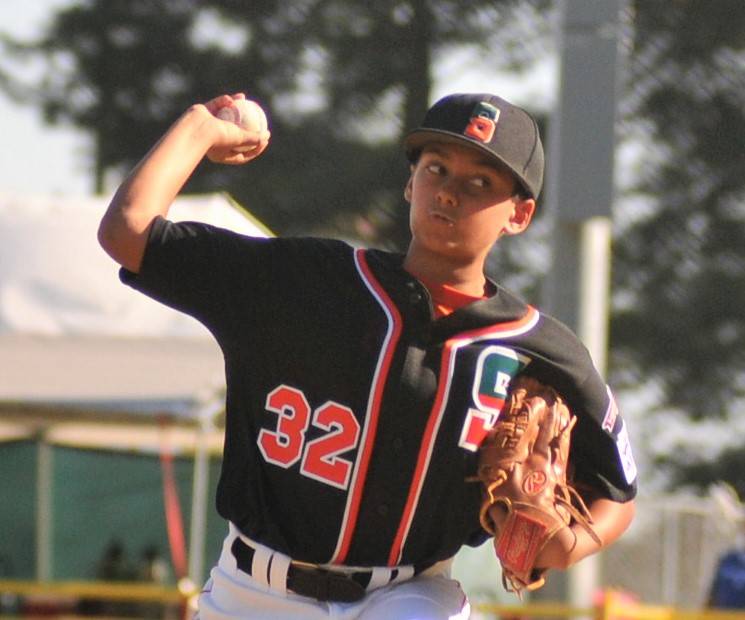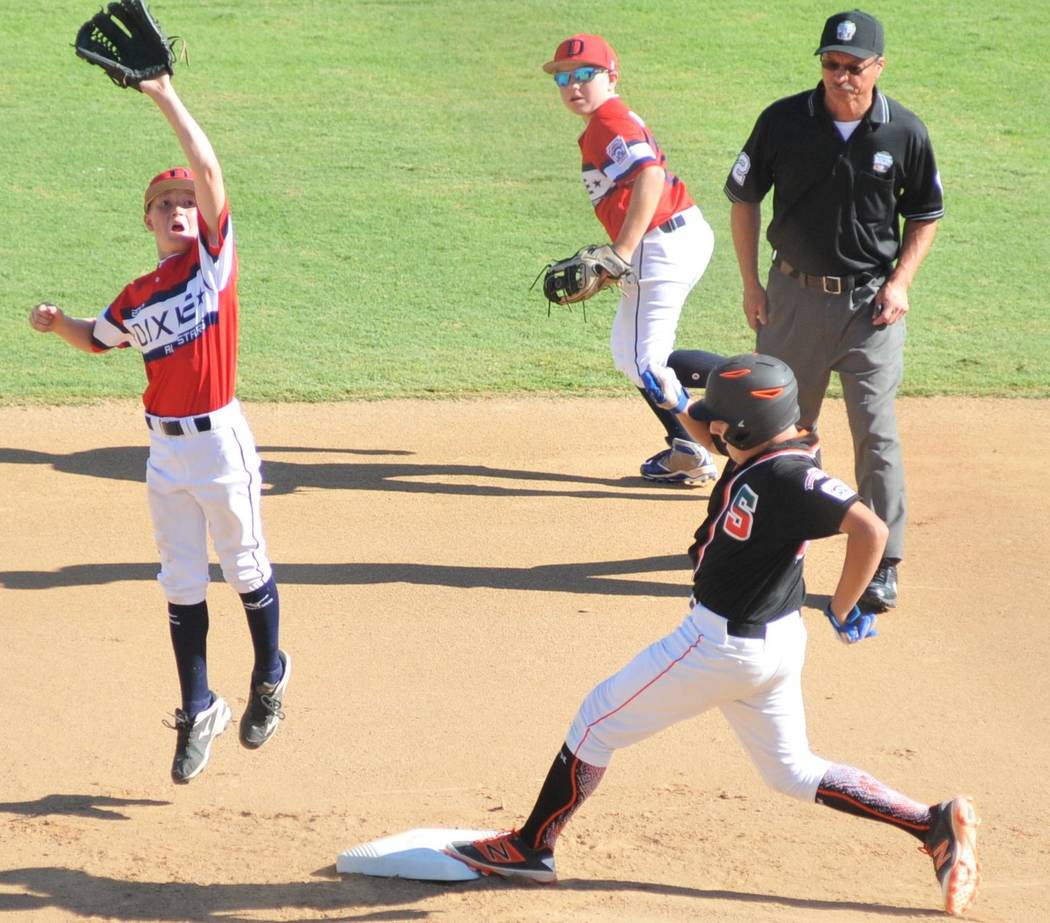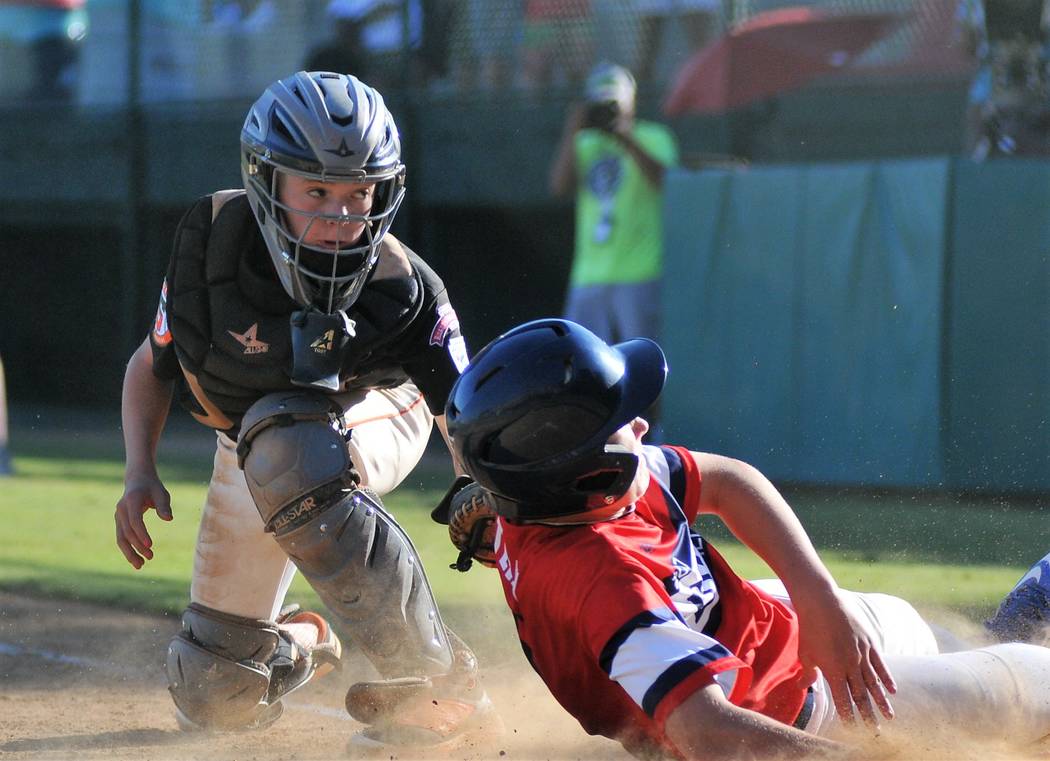 SAN BERNARDINO, Calif. — Summerlin South's season ended on Tuesday with an 8-5 loss to St. George, Utah, in Little League's West Regional at Houghton Field.
The loss was Summerlin South's second in the double-elimination tournament, which featured division champions from five Southwestern states.
The winner advances to the Little League World Series in Williamsport, Pennsylvania, on Aug. 17.
Summerlin South, the designated road team, lost despite outhitting Utah 11-6.
In the bottom of the first, pitcher Parker Andres blasted a two-run home run to left center field to give Utah a 2-0 lead.
The Nevada representatives came right back in the second.
Will Sullivan singled to lead off the inning and took second on a wild pitch.
Reese Lueck then doubled home Sullivan and, two batters later, Nicolo Guevara singled to score Lueck and tie the score.
That's how it stayed until the fourth when Utah scored two runs on back-to-back doubles from Andres and Kyler Terry and an RBI single from Seth Wells.
Terry then broke the game open with a grand slam in the fifth to give Utah an 8-2 lead.
But Summerlin South didn't go quietly.
Zander Futrell and Bryce Alleman both walked and George Holt followed with a three-run home run to make it a three-run game.
Zane Kelly singled two outs later.
Will Sullivan then grounded into a fielder's choice to end the game.
Utah second baseman Brecken Smith robbed Summerlin South of three hits, making diving stops on two hard grounders and snagging a wicked line drive.
"We ran into some tough luck tonight," Summerlin South manager Adam Grant said. "We hit the ball hard and their second baseman almost singled handedly beat us defensively all game long … and then we gave up the two home runs."
Holt went 2-for-3 with the home run and three RBIs.
Southern California defeated Summerlin 7-2 on Sunday.
"I love those kids," Grant said of his team. "They are down. It's disappointing. Every one of them has a lot more baseball in them."
Utah will play Northern California at 7 p.m. Wednesday.
Summerlin South reached the West Regional by going 4-0 in the District 4 Tournament and 3-0 in the Nevada state tournament.
No previous Summerlin South team ever advanced past the district tournament, Grant said.
"It's a great accomplishment," Grant said of playing in the regional.