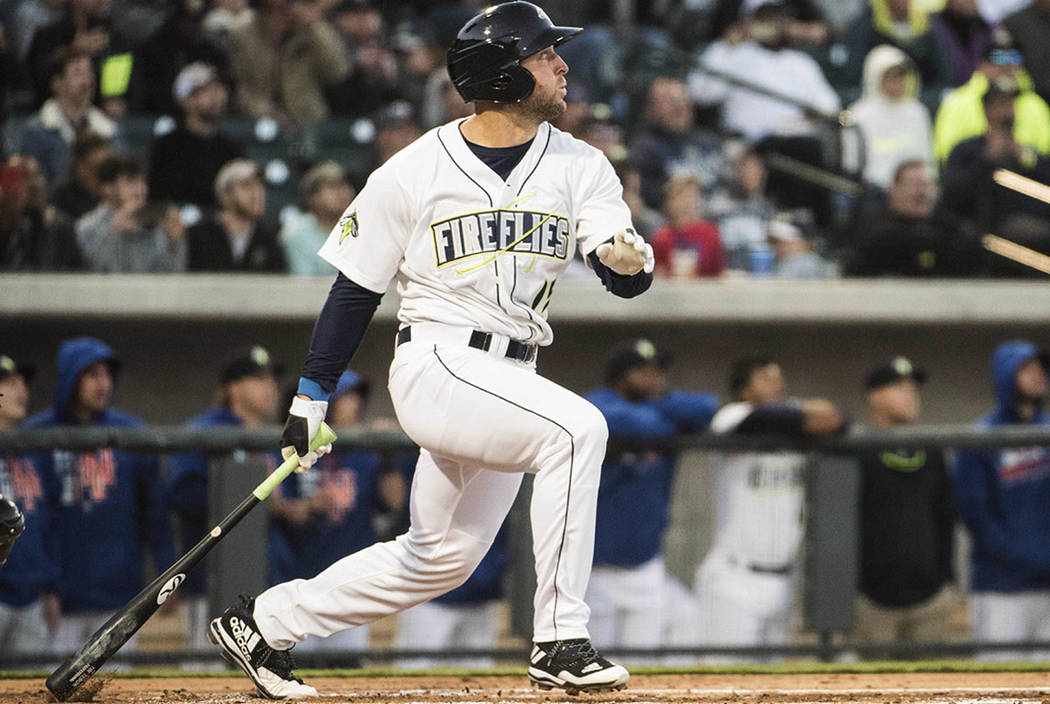 PORT ST. LUCIE, Fla. — Tim Tebow hit a walk-off solo homer with one out in the seventh inning, as the St. Lucie Mets topped the Daytona Tortugas 5-4 in the second game of a doubleheader on Thursday.
Luis Gonzalez hit a two-run home run in the second inning to help give the Tortugas a 4-0 lead. The Mets tied the game with two runs in both the second and third innings. In the second, Michael Paez hit an RBI single, while Jose Garcia and Paez hit RBI singles in the third.
Reliever Kevin Canelon (2-2) picked up the win after he struck out one while allowing one hit over one scoreless inning. Austin Orewiler (3-2) went 3⅓ innings, allowing one run and two hits in the Florida State League game. He also struck out two and walked two.
Chris Okey doubled and singled twice for the Tortugas.
The Mets swept both games of the doubleheader after winning the first game 1-0.
Related
Mets' prospect Tim Tebow rides streak in front of huge crowds
Tim Tebow promoted to Mets' affiliate in Florida
Tim Tebow has his best week in minors, gets 6 hits
Tim Tebow won't be assigned to Las Vegas 51s, headed to Mets' Columbia Fireflies