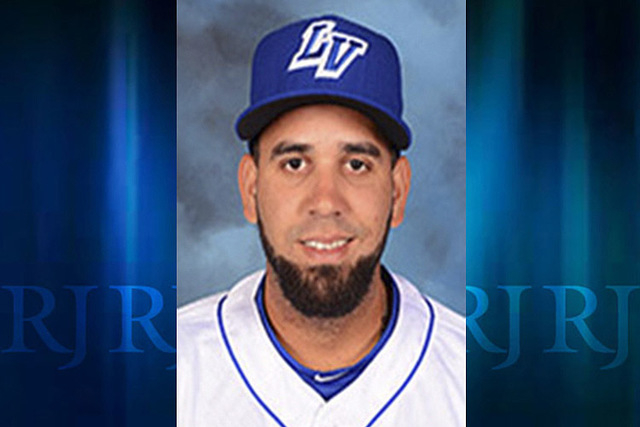 Gabriel Ynoa gave up more hits (seven) and more runs (three) in Monday's start than he had in any previous start.
And yet, it was still good enough for a quality start and a victory.
The 51s took the first game of a four-game set in El Paso with a 6-3 victory over the Chihuahuas.
"(It was) a very well pitched game, I thought, for all of our pitchers," manager Wally Backman said. "I think we only threw 104 or 5 pitches for the whole game."
Though it was a shade more at 108, it represented a significantly different outcome than Sunday when the bullpen gave up eight runs.
Relievers Josh Smoker, Chasen Bradford, Josh Edgin and Paul Sewald gave up a combined two hits in 2 2/3 innings pitched.
Edgin pitched a scoreless eighth inning in his first Triple-A outing as he rehabs from Tommy John surgery. Backman said the plan for him is to pitch an inning Wednesday and another Friday.
Monday, Edgin threw seven pitches — all strikes — and retired the side in order.
Meanwhile, the 51s bats scored at least six runs for the sixth time in seven games.
Right fielder Travis Taijeron got the 51s on the board first with a two-run shot in the fourth inning, his third home run of the season.
After the next batter — center fielder Roger Bernadina — singled, shortstop Gavin Cecchini drove him in with a double.
The 51s maintained an edge from there on out, even though the Chihuahuas scored two runs in the bottom half of the inning.
With his 2-for-3 day Monday, Cecchini is now 10-for-17 (.588) in the past five games.
Backman said Friday that Cecchini had been sliding to the baseball with his head going forward too much but that he had made an adjustment and become more under control in the batter's box.
That, combined with a better awareness of Triple-A pitchers has helped him recently. Cecchini, a first round pick in 2012, is in his first season at Triple-A.
"He's made that adjustment (and) he's made adjustments recognizing sequences that the pitchers are throwing him, so he's getting better," Backman said.
As opposed to lower levels of the minors, pitchers at Triple-A are better able to harness their secondary pitches and more apt to use one in a traditional fastball count.
"A lot of the time in fastball situations depending on the pitcher, he's learning that he's going to get some offspeed from time to time," Backman said.
Prior to his recent hot streak, Cecchini was hitting .182. Now, he has rapidly raised his average by nearly 100 points.
In addition to Cecchini, Bernadina, left fielder Ty Kelly and third baseman T.J. Rivera each had two hits apiece in the game.
Dilson Herrera, who has been sidelined with a sore lower back, made his first appearance in a game since last Tuesday, pinch hitting in the eighth inning.
Backman said Herrera will be in the lineup on Tuesday.
"He said he was good to go today, and I just gave him one extra day," Backman said.
Betsy Helfand can be reached at bhelfand@reviewjournal.com. Follow on Twitter: @BetsyHelfand