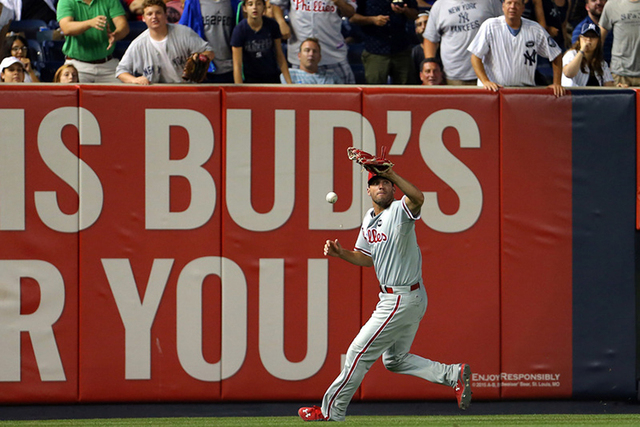 Philadelphia Phillies right fielder Jeff Francoeur has a strong throwing arm, but it definitely wasn't on display in the first game of Sunday's doubleheader against the Washington Nationals.
In a play that sums up Philadelphia's sorry season — the Phillies have the worst recond in baseball at 27-50 — Francoeur threw a ball about three feet.
The botched toss is probably the shortest throw on record from the right-field corner, where Francoeur whiffed on his first attempt to pick up the ball hit by Denard Span before grabbing it, turning and all but throwing it directly into the ground.
Span took third on the play en route to a 3-2 win by the Nationals.
Francoeur homered and had two RBIs in the game, but his weak throw will live in infamy.
If Francoeur's looking for an excuse, he could always blame it on the fact that he was left on the mound way too long in a 19-3 loss to the Baltimore Orioles on June 16, when he threw 48 pitches in two innings because the phone in the Phillies' bullpen was off the hook.