A-Rod reaches 3,000 career hits with home run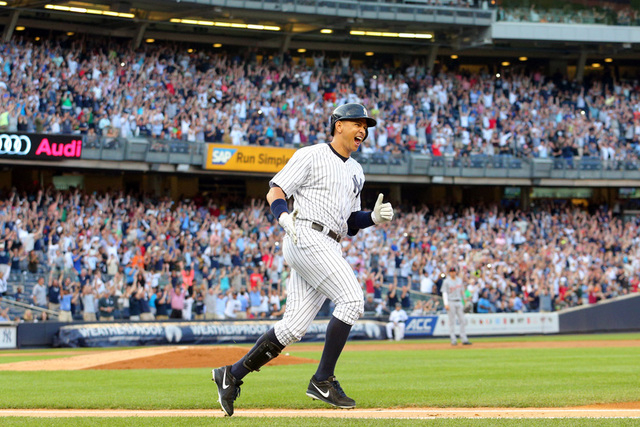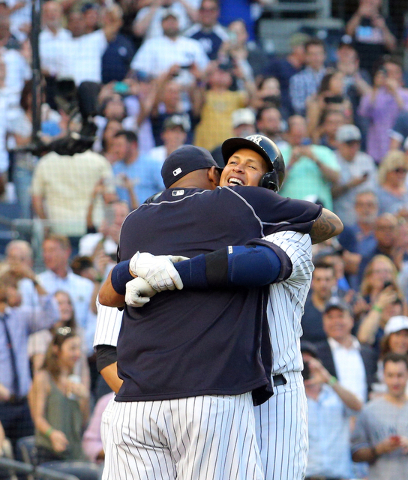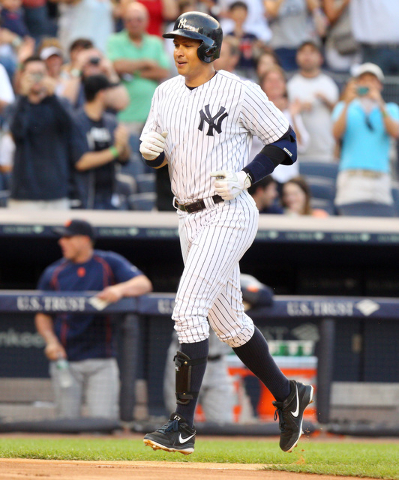 NEW YORK — Alex Rodriguez became the 29th player in baseball history to reach 3,000 hits and the second to do it while playing for the New York Yankees with a two-out home run in the bottom of the first inning on Friday night against the Detroit Tigers.
Rodriguez reached the milestone when he drove a first-pitch fastball from Detroit right-hander Justin Verlander into the right field seats. He joined Derek Jeter as the second Yankee to accomplish the feat.
Jeter reached 3,000 with a home run off David Price on July 9, 2011, in a game against Tampa Bay.
Rodriguez was the third player to achieve the milestone with a homer, joining Jeter and Wade Boggs.
After rounding the bases, Rodriguez was mobbed by teammates in the dugout and then acknowledged the crowd with a brief curtain call.
Rodriguez's 3,000th hit tied him with Roberto Clemente for 28th all time. Clemente finished exactly at 3,000 in 1972 before dying in a plane crash three months later.
Rodriguez had two opportunities to get No. 3,000 on Thursday after singles in the first and fifth inning against Miami Marlins right-hander Mat Latos. He lined out in the sixth against Michael Dunn and drew a four-pitch walk from Sam Dyson in the eighth.
It was the fourth significant accomplishment that Rodriguez achieved this season.
On May 7 against Baltimore, he hit his 661st career home run, moving him past Hall of Famer Willie Mays into fourth place in major league history. That triggered a $6 million bonus in Rodriguez's contact that the Yankees don't intend to pay and he does not intend to fight.
On May 27, Rodriguez hit a three-run homer against Kansas City to surpass Babe Ruth (1,982) and Lou Gehrig (1,993) for most RBIs in the American League.
Last Saturday, Rodriguez drove in career runs No. 2,000 and No. 2,001 to join Hank Aaron as the only players with 2,000 RBIs.