3 takeaways from Aces' dominant preseason win over Liberty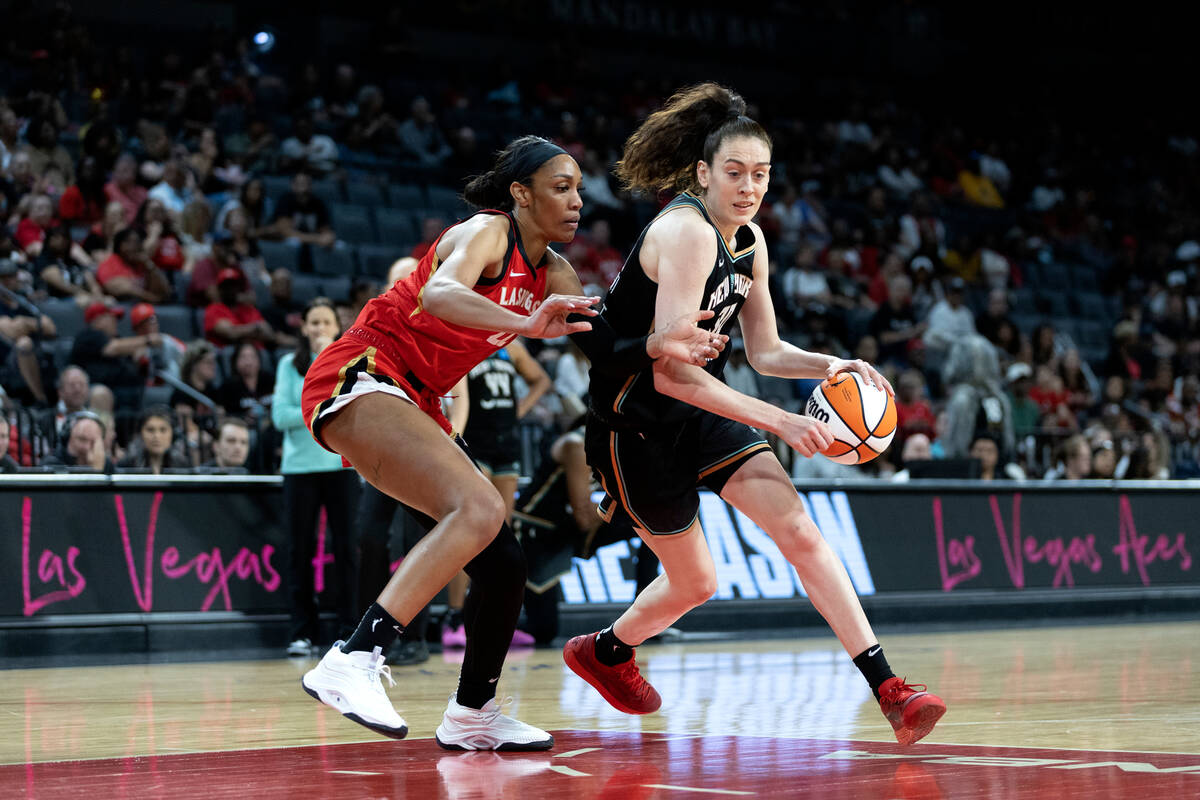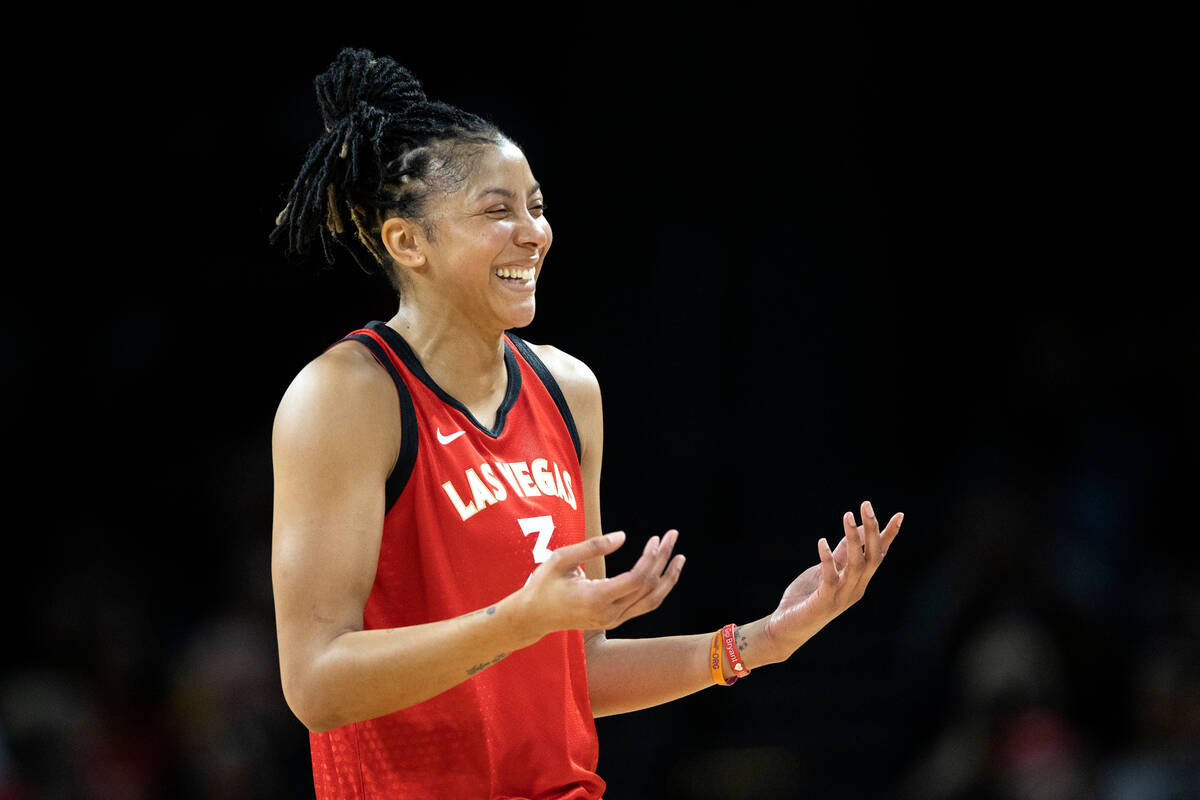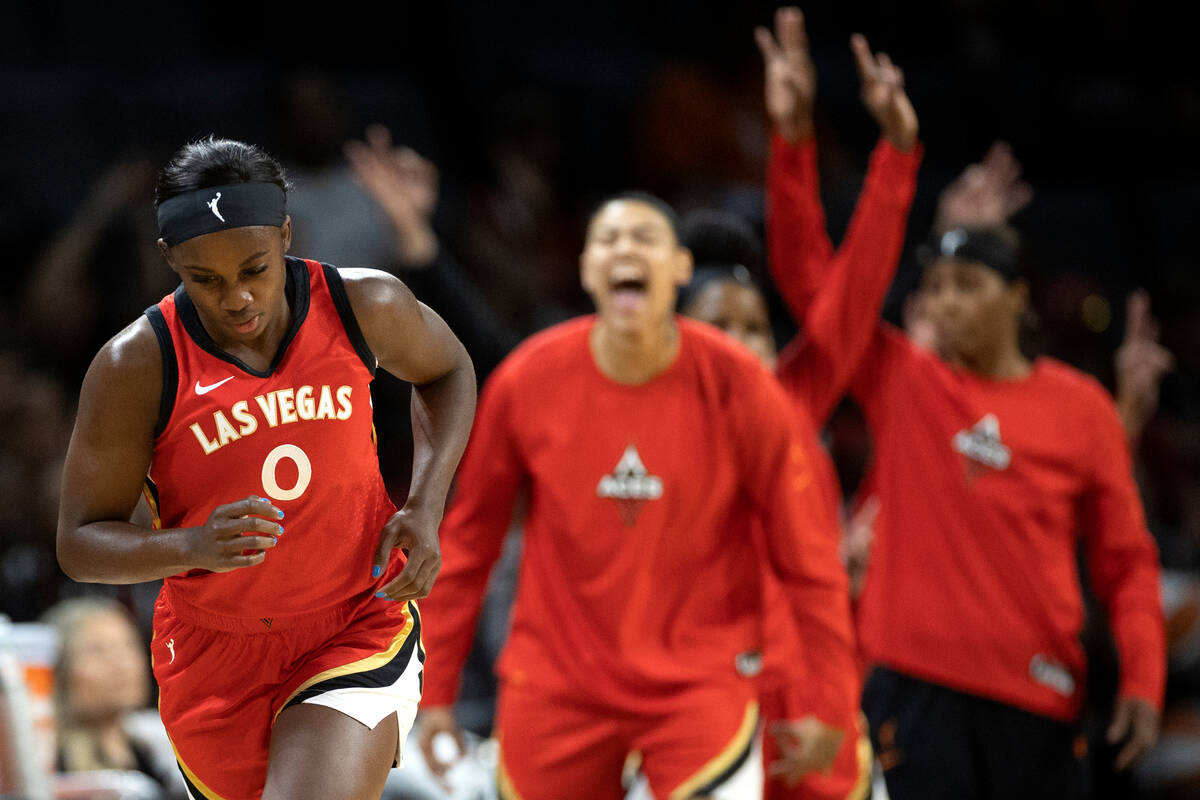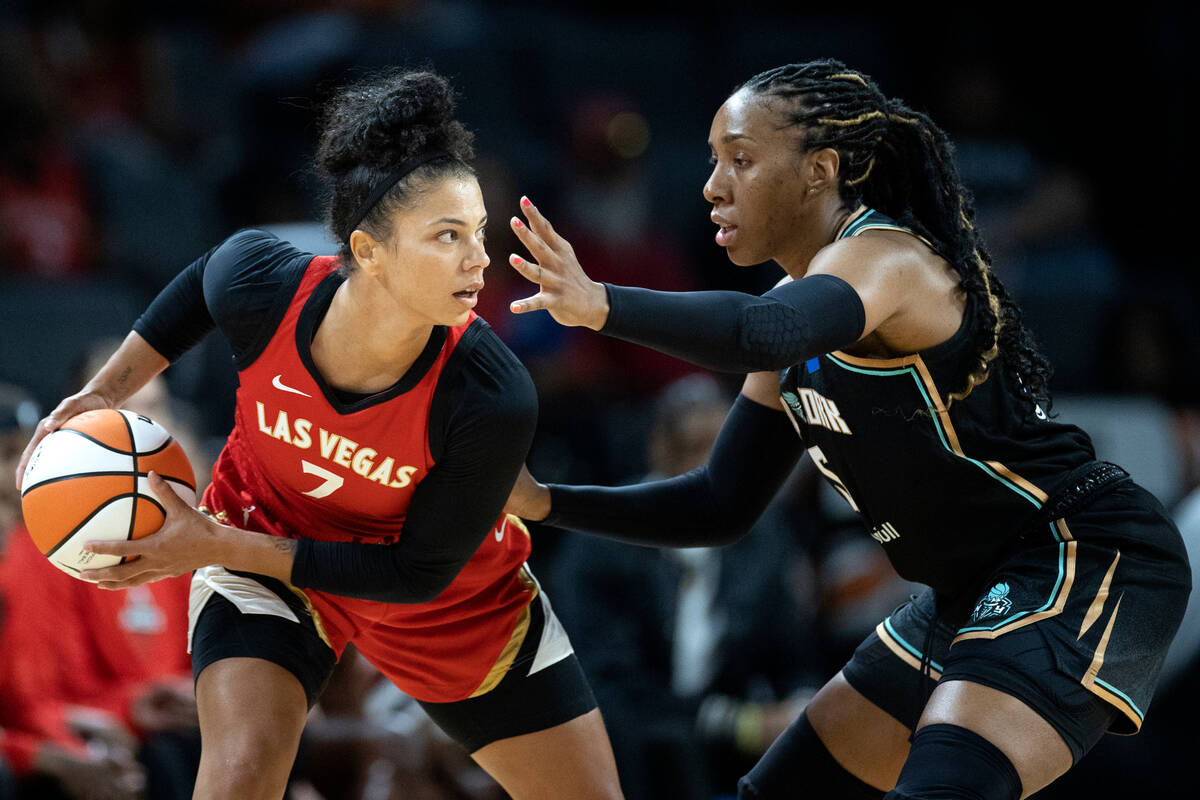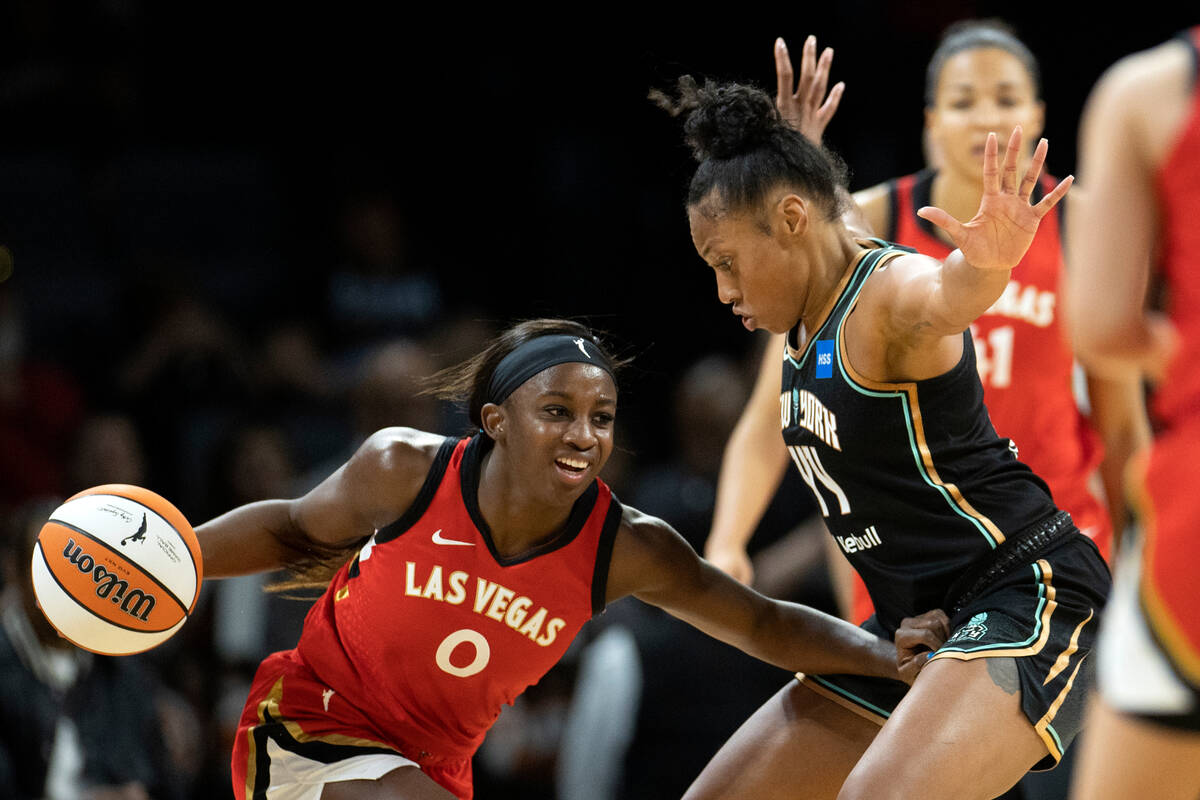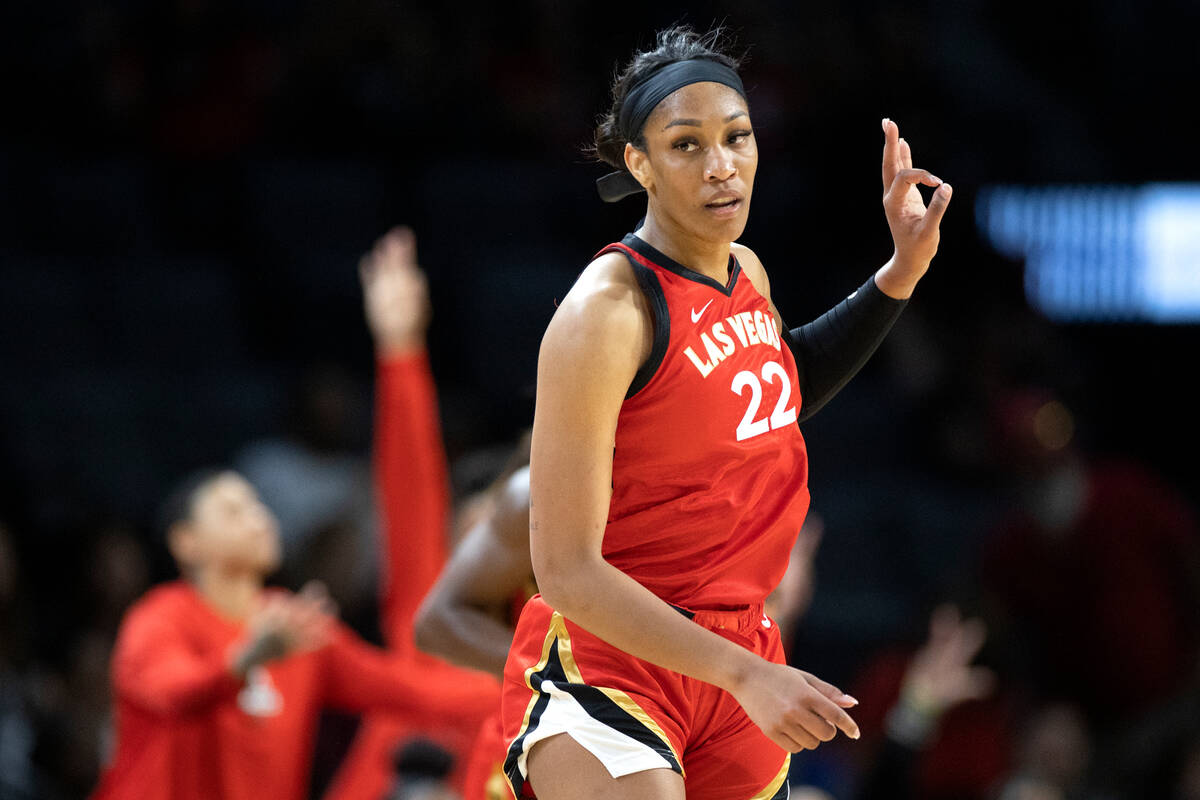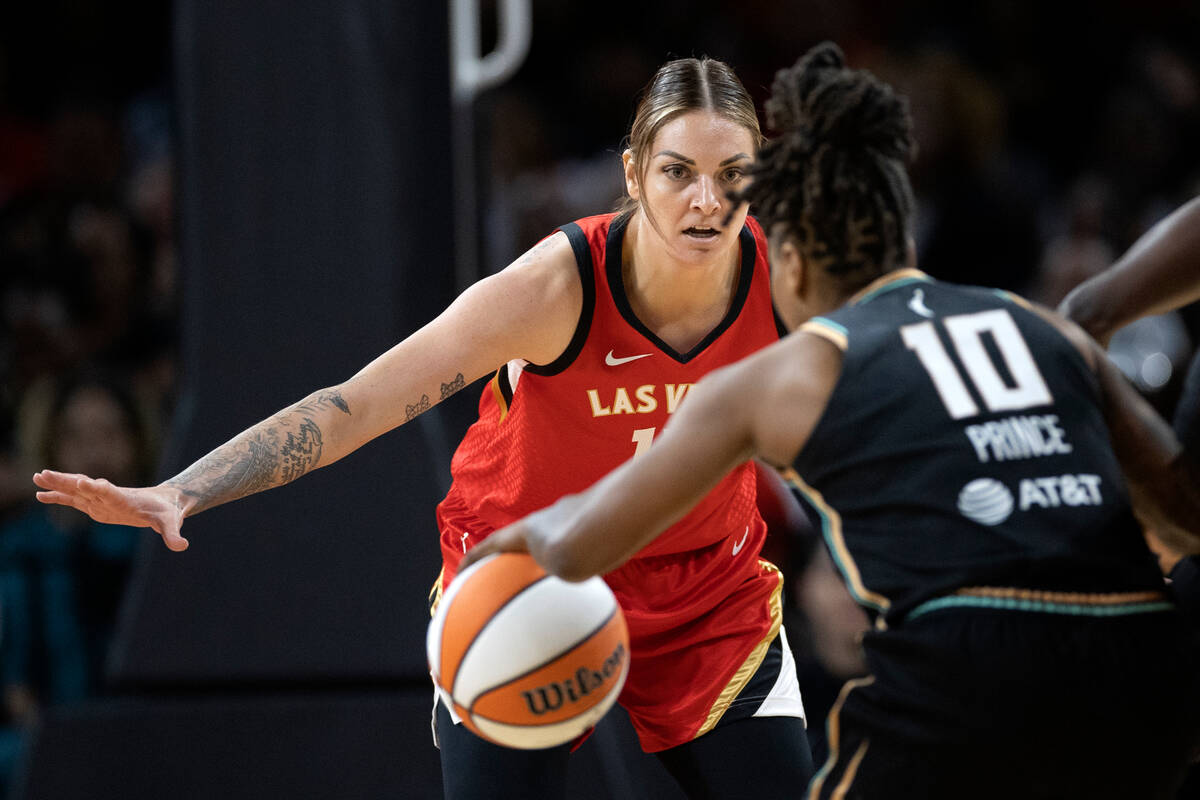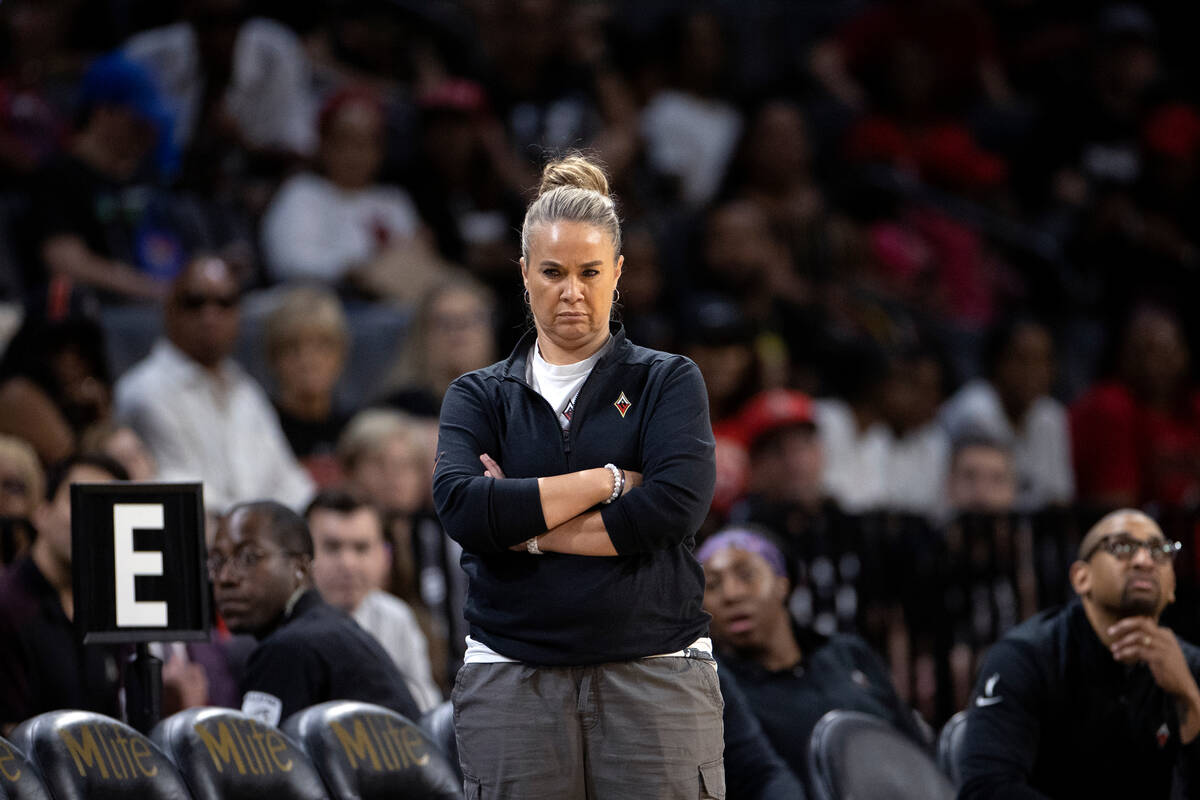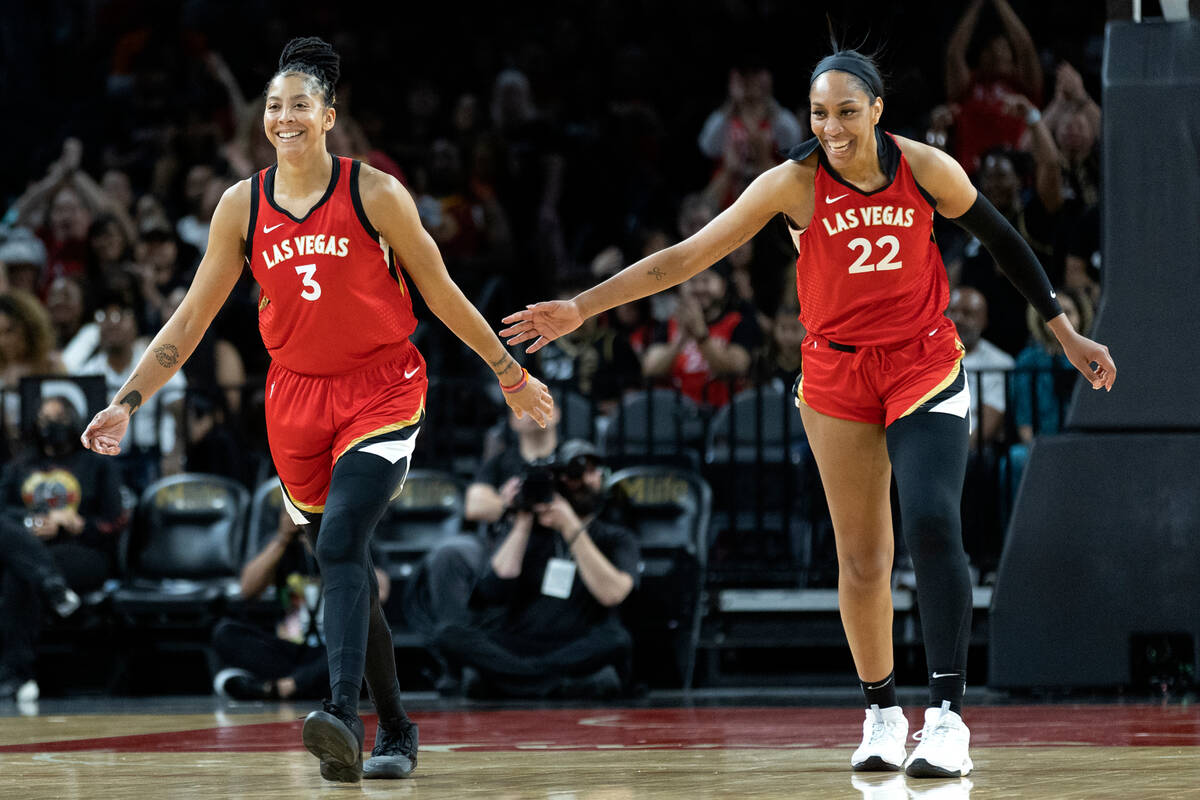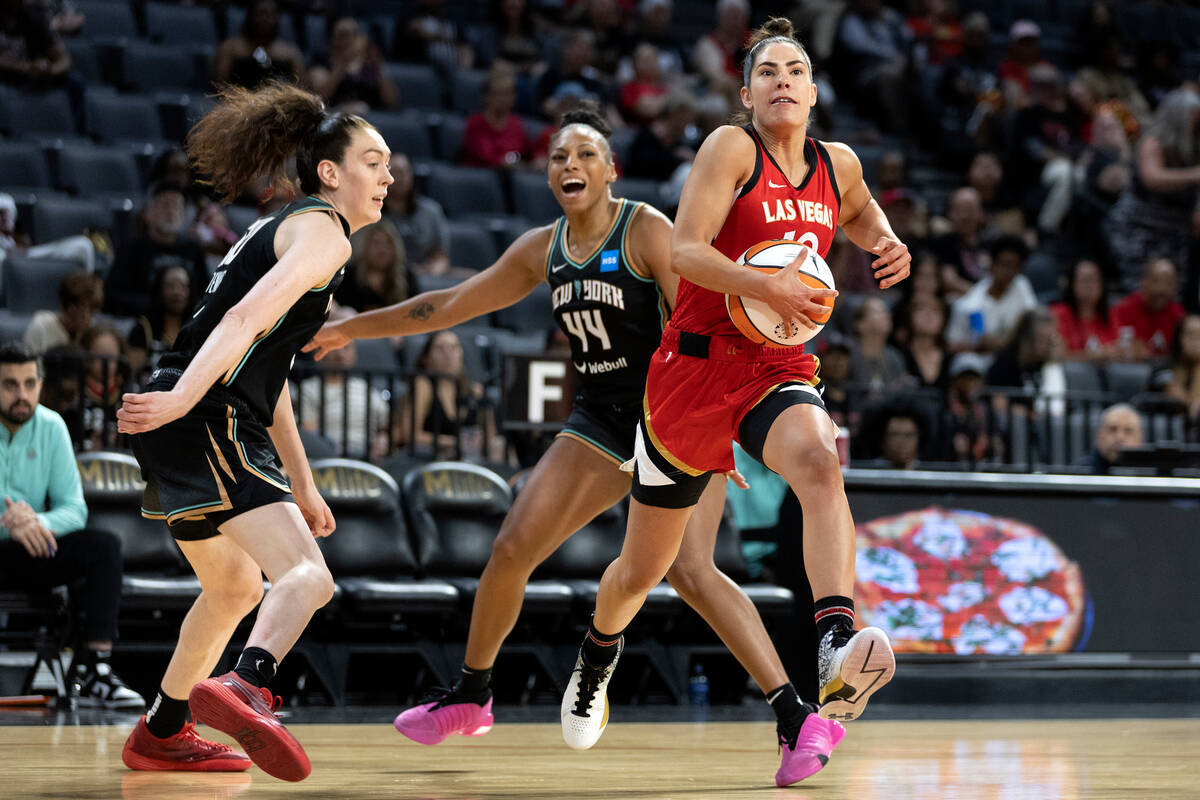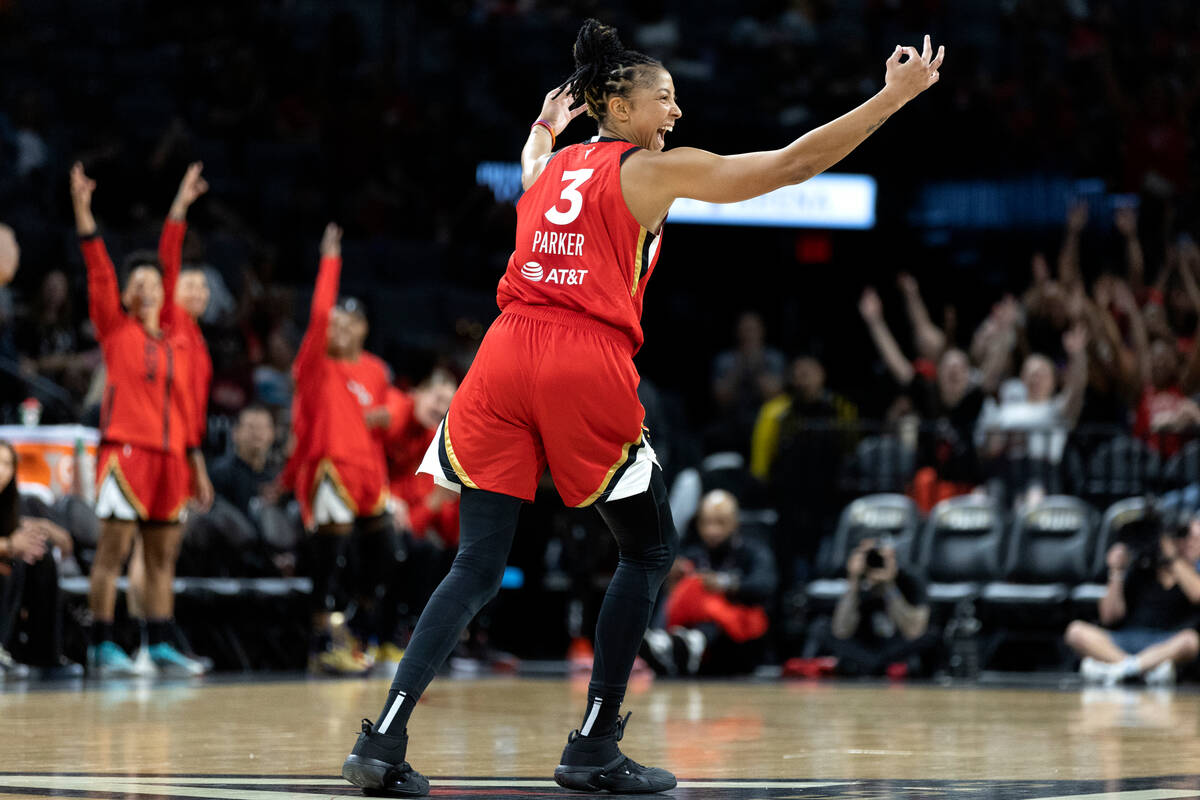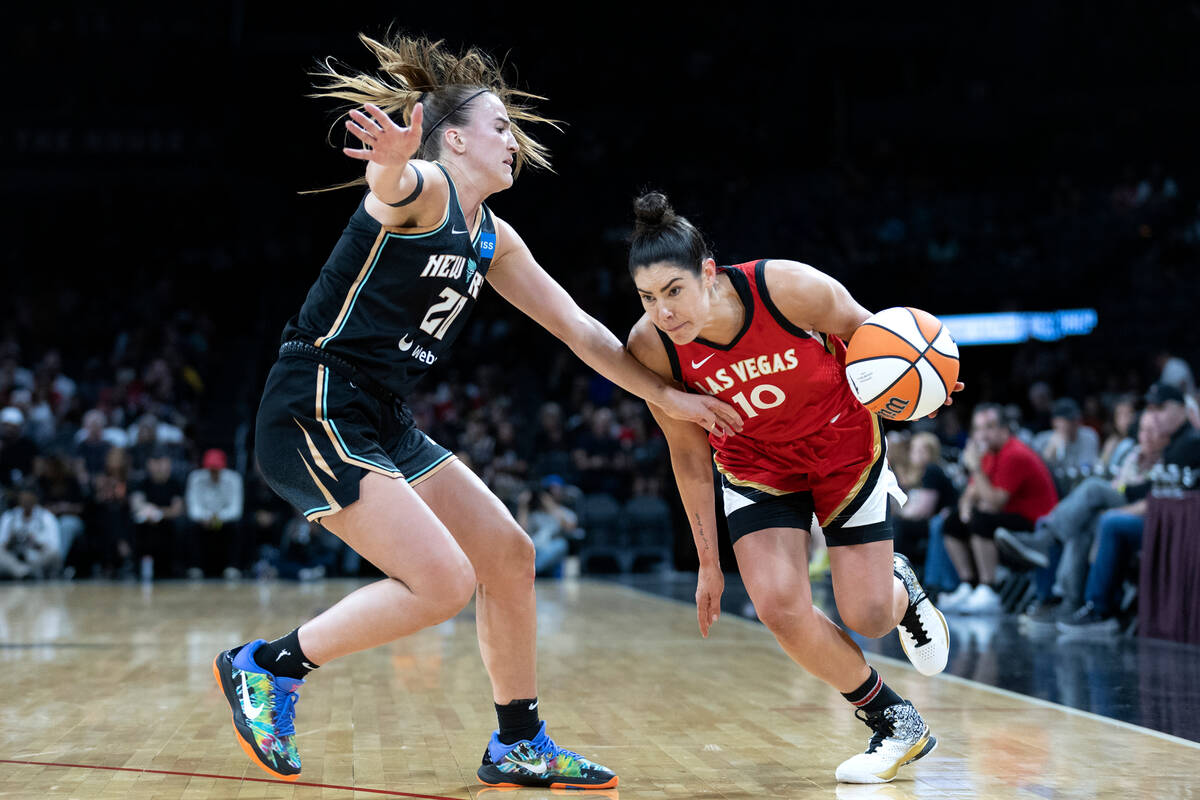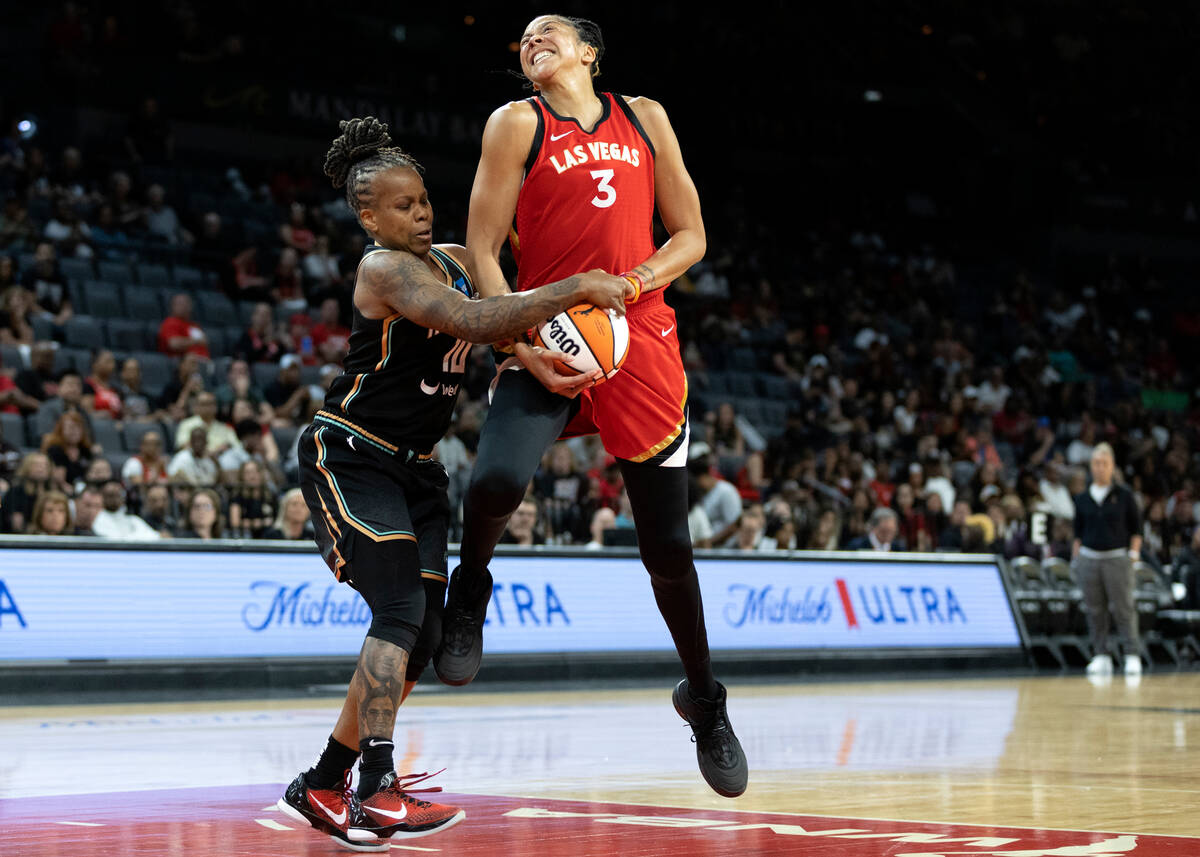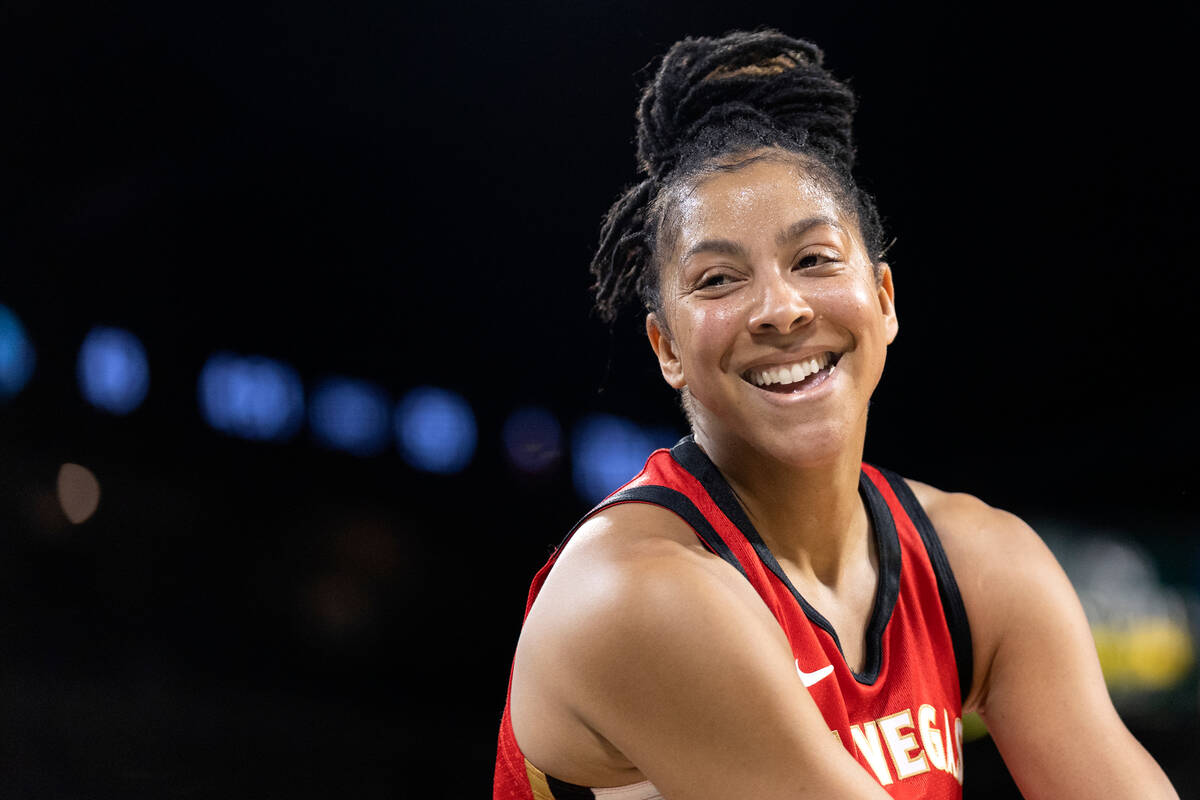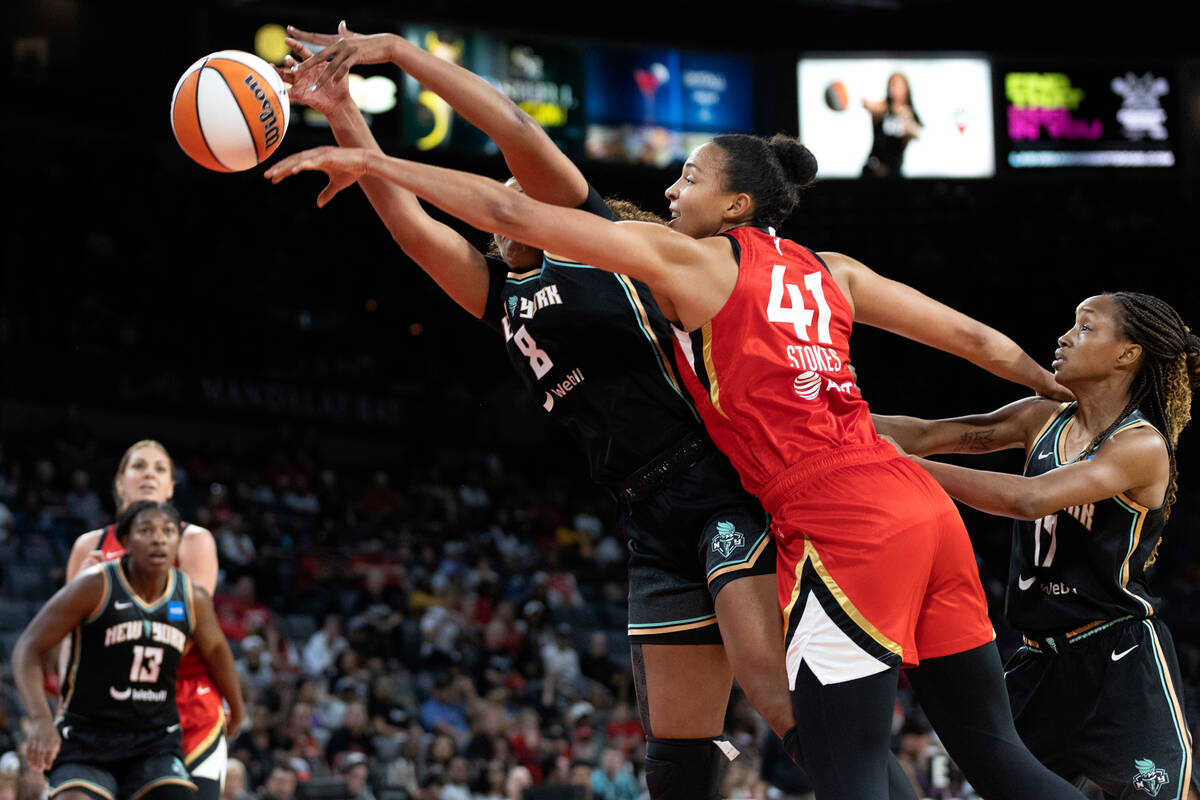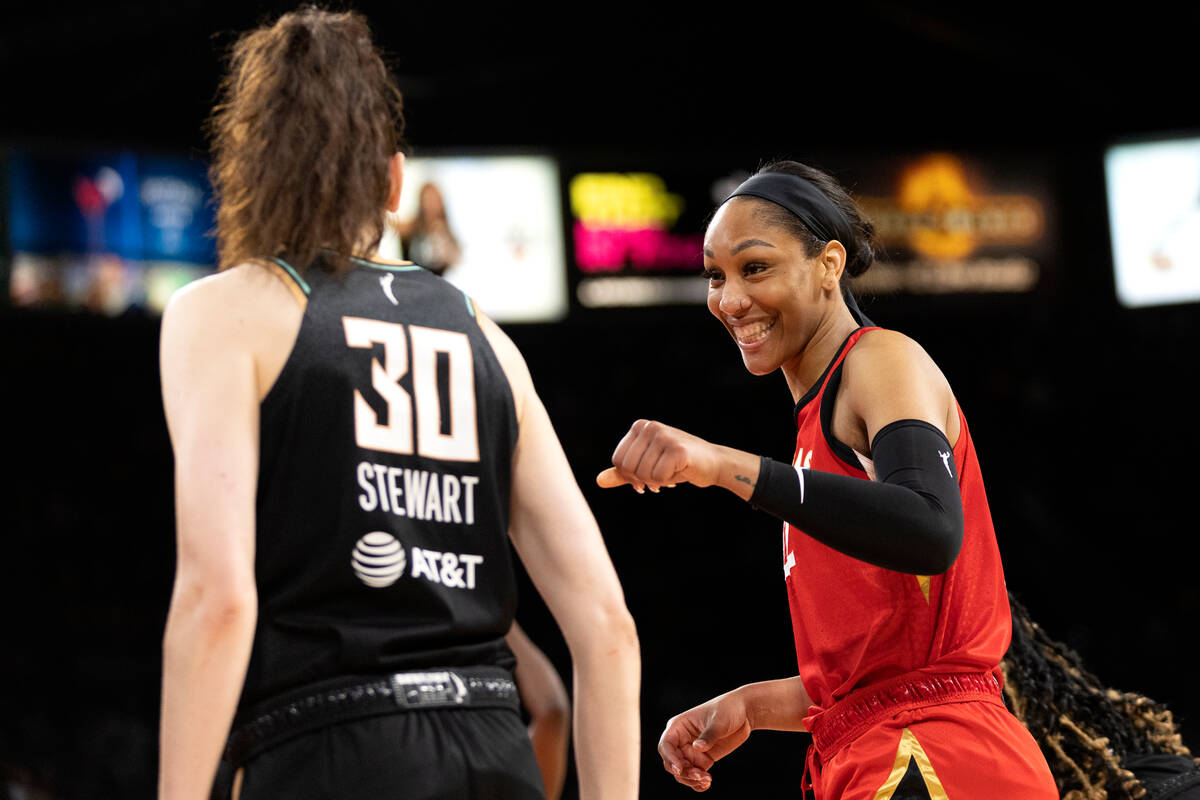 A'ja Wilson isn't going to take too much from this game.
The Aces' star forward, who scored 17 points in 19 minutes during Saturday's preseason game, knows the New York Liberty are far from a finished product.
"I took it as a preseason game, 100 percent," Wilson said. "This isn't going to be the team we see in the regular season, for them or us."
The Aces beat the Liberty 84-77 on Saturday at Michelob Ultra Arena in what could be a WNBA Finals preview. Kelsey Plum led all scorers with 22, while Wilson and Gray added 17 points and 15 points, respectively, for the Aces.
New York was led by 14 points each from guard Sabrina Ionescu and wing Betnijah Laney.
Former MVP Breanna Stewart scored nine points on 3-of-19 shooting, and former MVP Jonquel Jones added six points and only took six shots in the game in their unofficial debuts with the Liberty. All-Star point guard Courtney Vandersloot was ruled inactive before the game.
The final score was kind to the Liberty. The Aces led 73-52 entering the fourth quarter before removing their starters.
Aces coach Becky Hammon said she was happy to give her players some run in a competitive environment, but also said the team is already moving forward to prepare for its first game of the regular season May 20 at the Seattle Storm.
"You can kind of feel the energy, start feeling each other out there and build the chemistry," Hammon said. "We're just going to continue down that road and continue to hammer home our basics offensively and defensively."
Here are three takeaways from Saturday's preseason game:
1. Bouncing back quickly
The Liberty led 12-6 after a Jones layup with 5:54 remaining in the first quarter, forcing Hammon to call a timeout.
The Aces responded with a 16-3 run to finish the quarter powered by Plum, who found success attacking the rim. She scored 10 points in the final six minutes of the period.
The former Washington guard admitted it took the Aces a couple of minutes to get into a groove, and she said emphasizing defense and rebounding helped the team establish its identity.
Plum, who once played all 40 minutes June 5 against the Dallas Wings last season, also admitted she was a bit winded by the third quarter, much to the shock of Hammon and Wilson.
"There's a little bit of rust," Plum said. "You're trying to get a rhythm and figure things out."
2. Parker's (unofficial) debut
The game was also a chance for the Aces to get their first look at prized offseason addition Candace Parker.
The two-time MVP started and scored three points on 1-of-8 shooting to go with her six rebounds and two assists. She struggled attacking Jones in the paint, but held up well defensively.
Wilson said she's excited by the potential of her partnership with Parker.
"We looked decent today, and this was our first time playing in a legit game," Wilson said. "The best is yet to come, and that's why I'm excited."
3. Bell shines late
Ahead of the game, Hammon said the Aces are still in "evaluation mode" regarding the team's final roster spots. The coach said every day is important for players trying to make the team.
Second-year wing Kierstan Bell must've taken the message to heart. The former first-round pick scored 10 points, going 2-for-3 on 3-pointers, and added three rebounds. Bell is fighting for a roster spot with overseas veteran Alexis Peterson, who had two points, three assists and three rebounds.
"We have some tough decisions to make," Hammon said.
Contact reporter Andy Yamashita at ayamashita@reviewjournal.com. Follow @ANYamashita on Twitter.