3 takeaways from Aces' season-opening rout: Looking like champions
Updated May 20, 2023 - 4:40 pm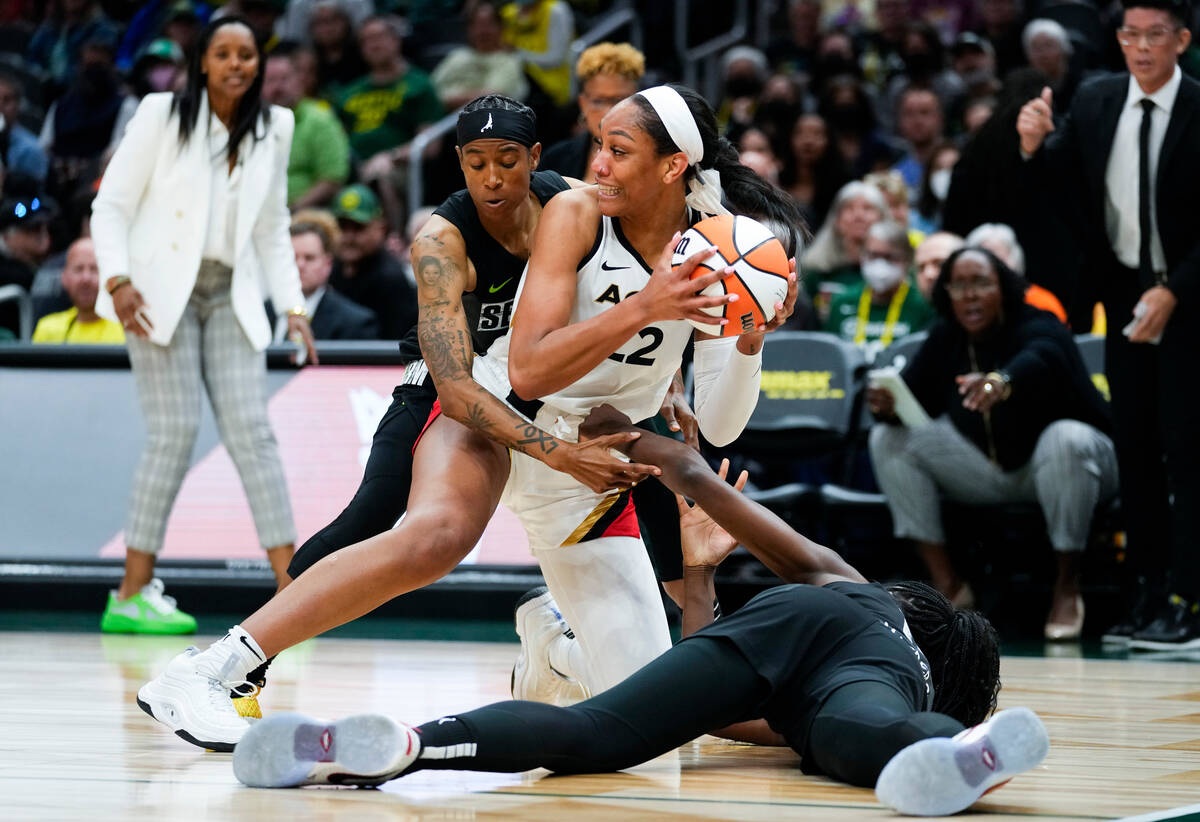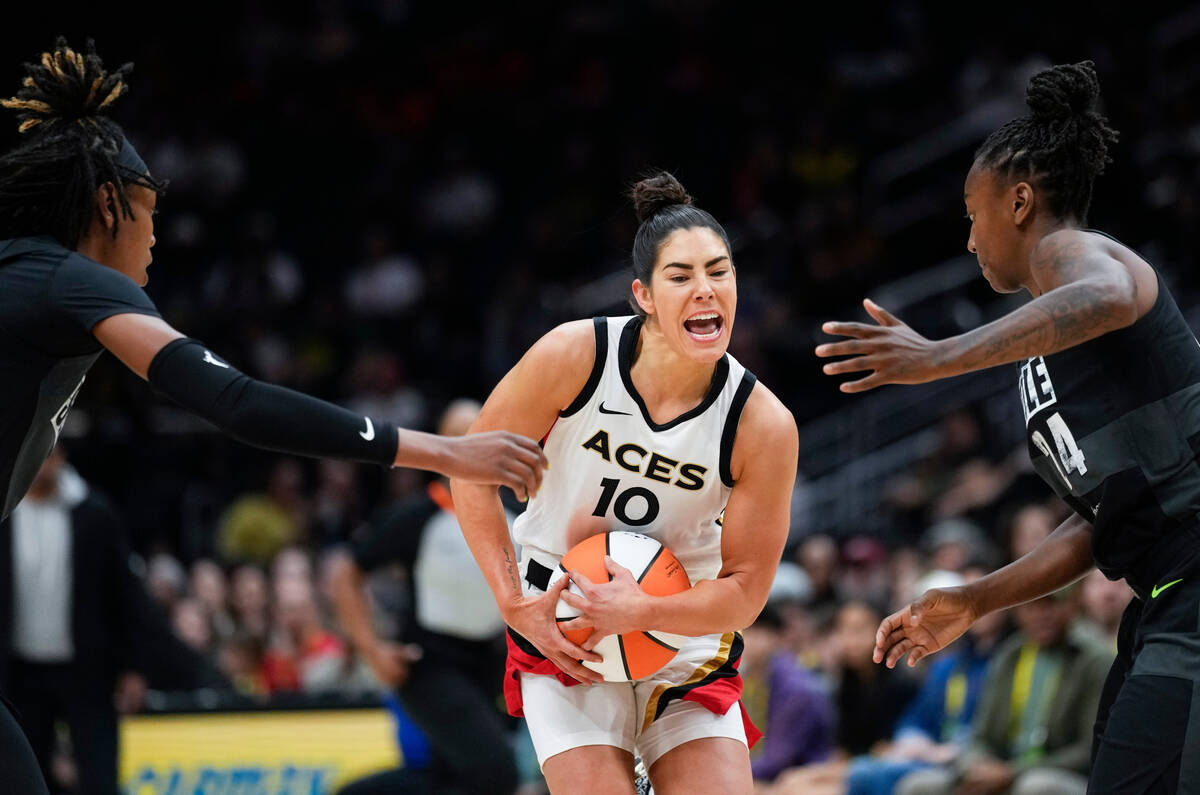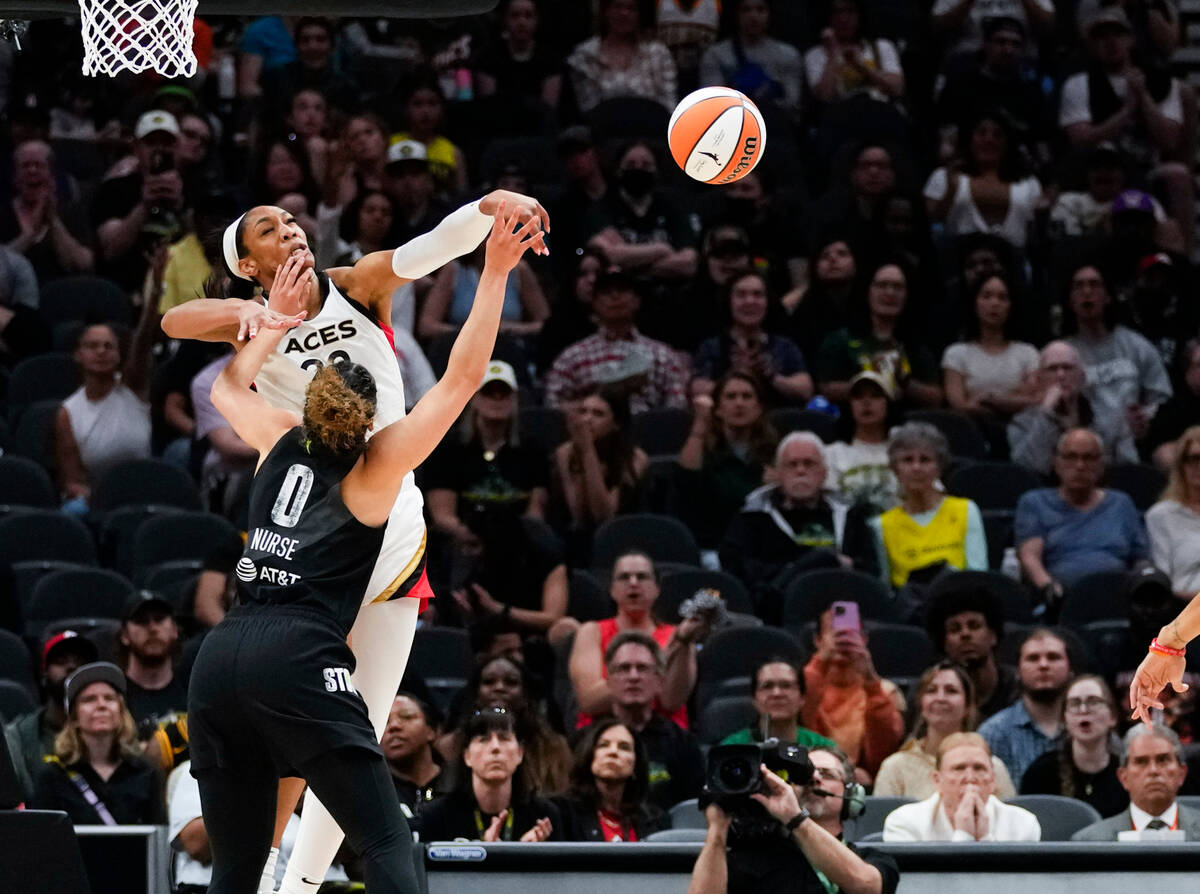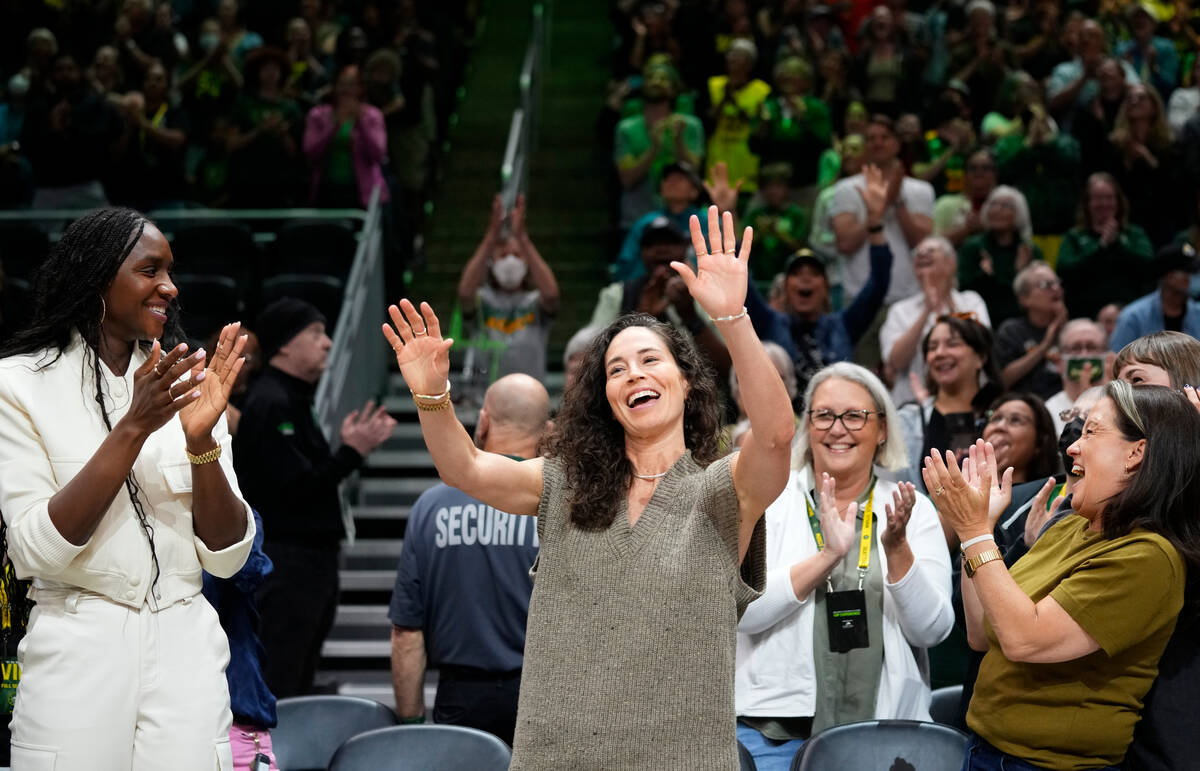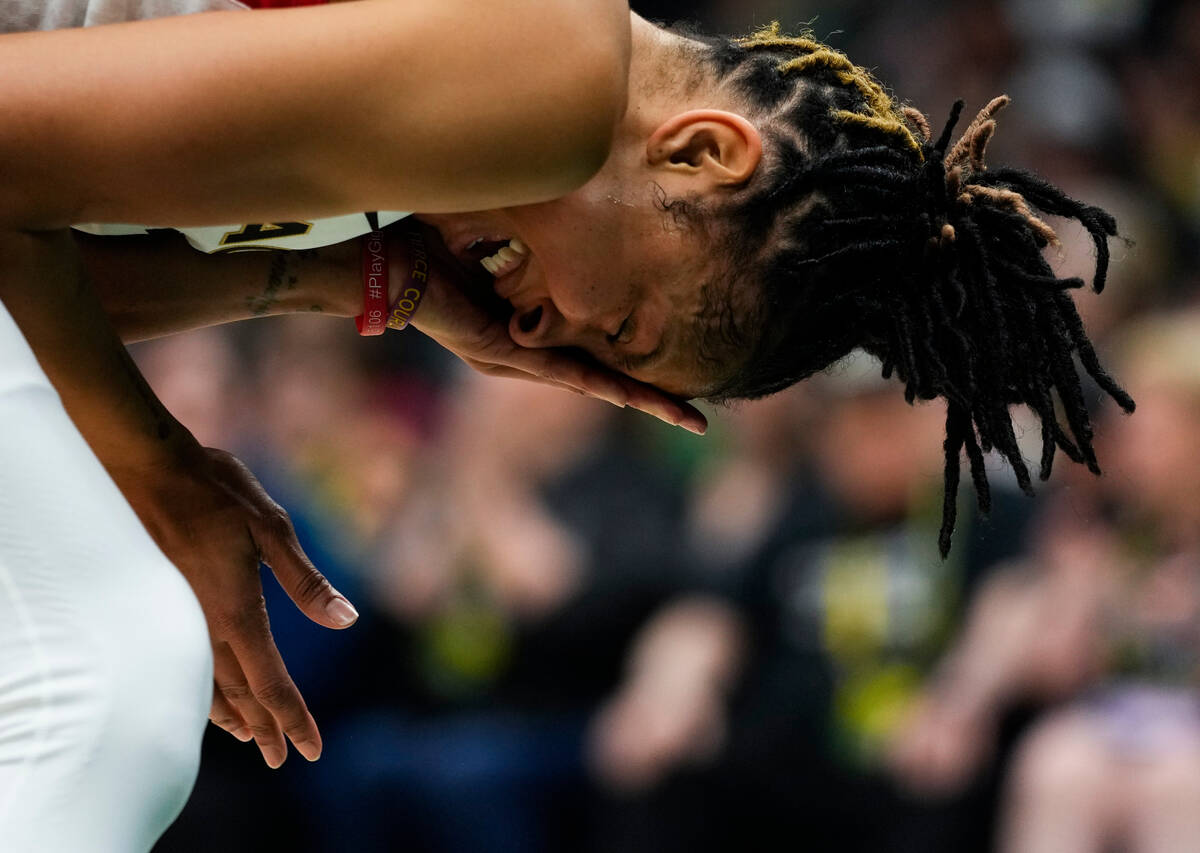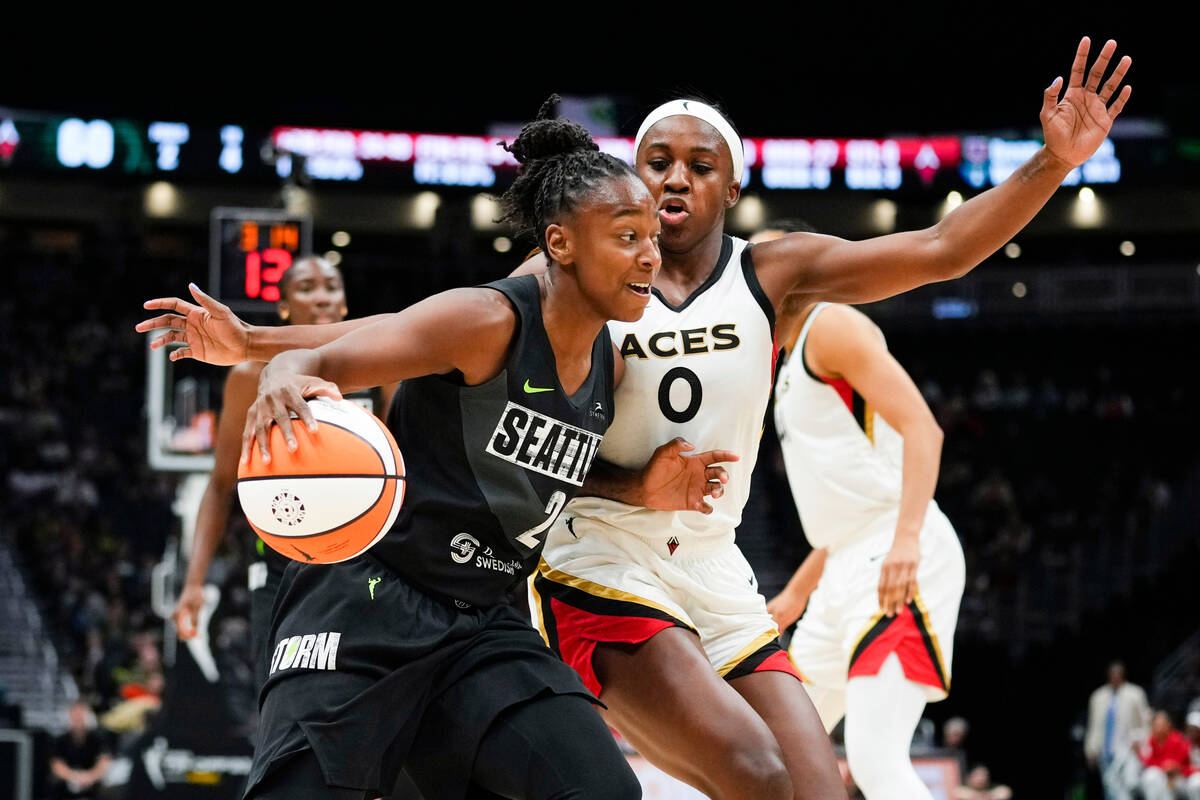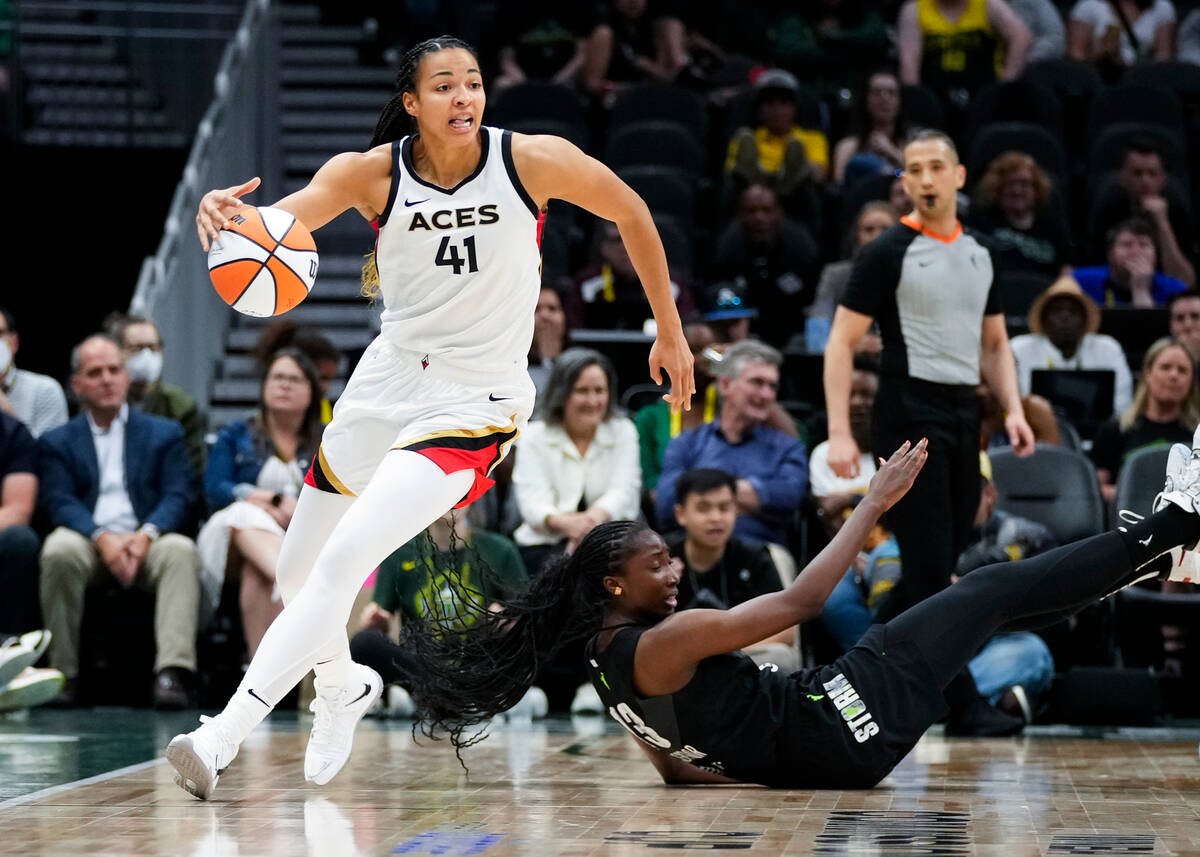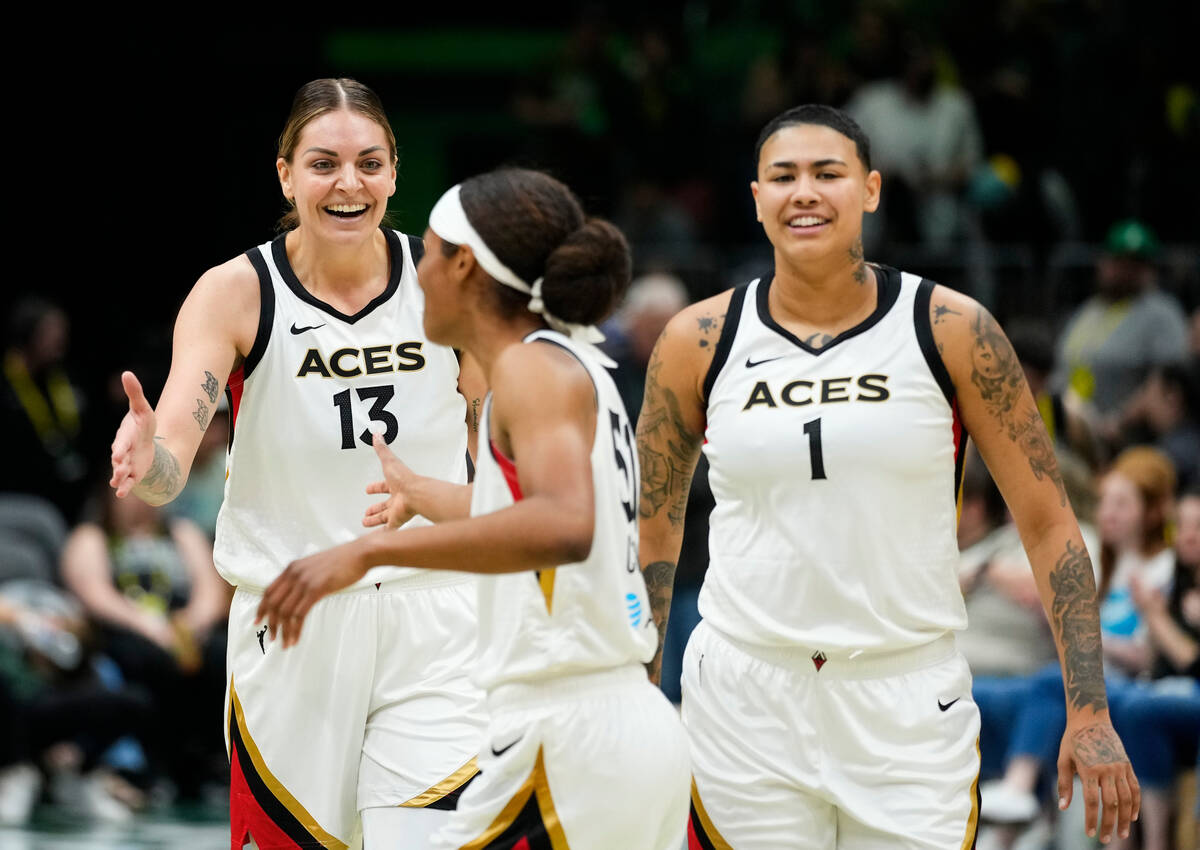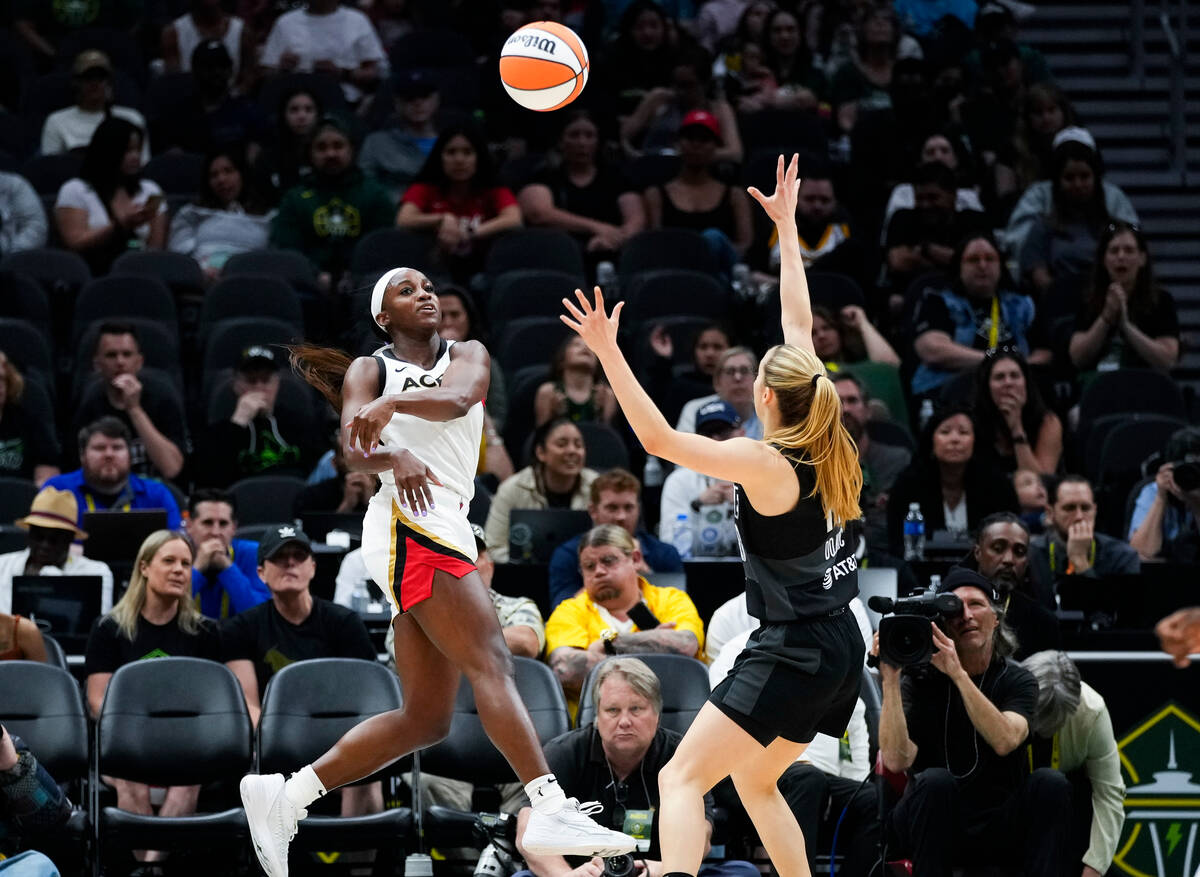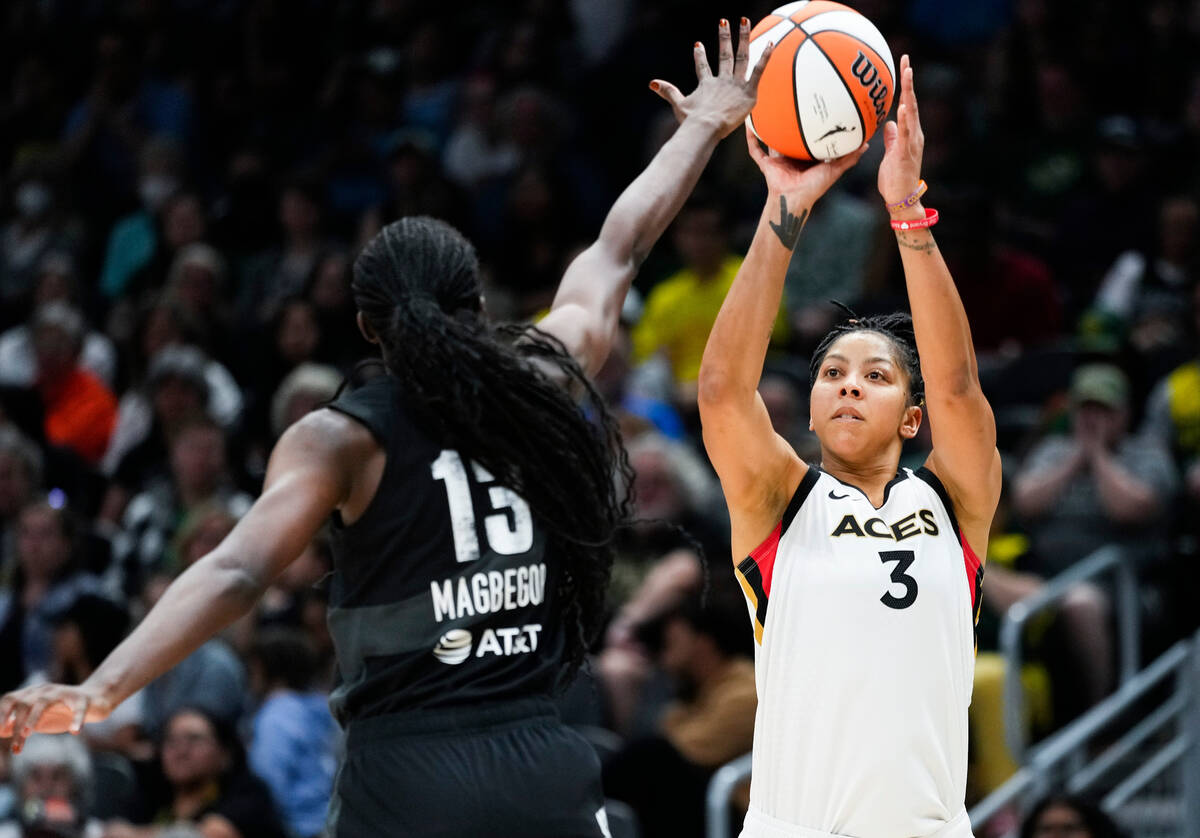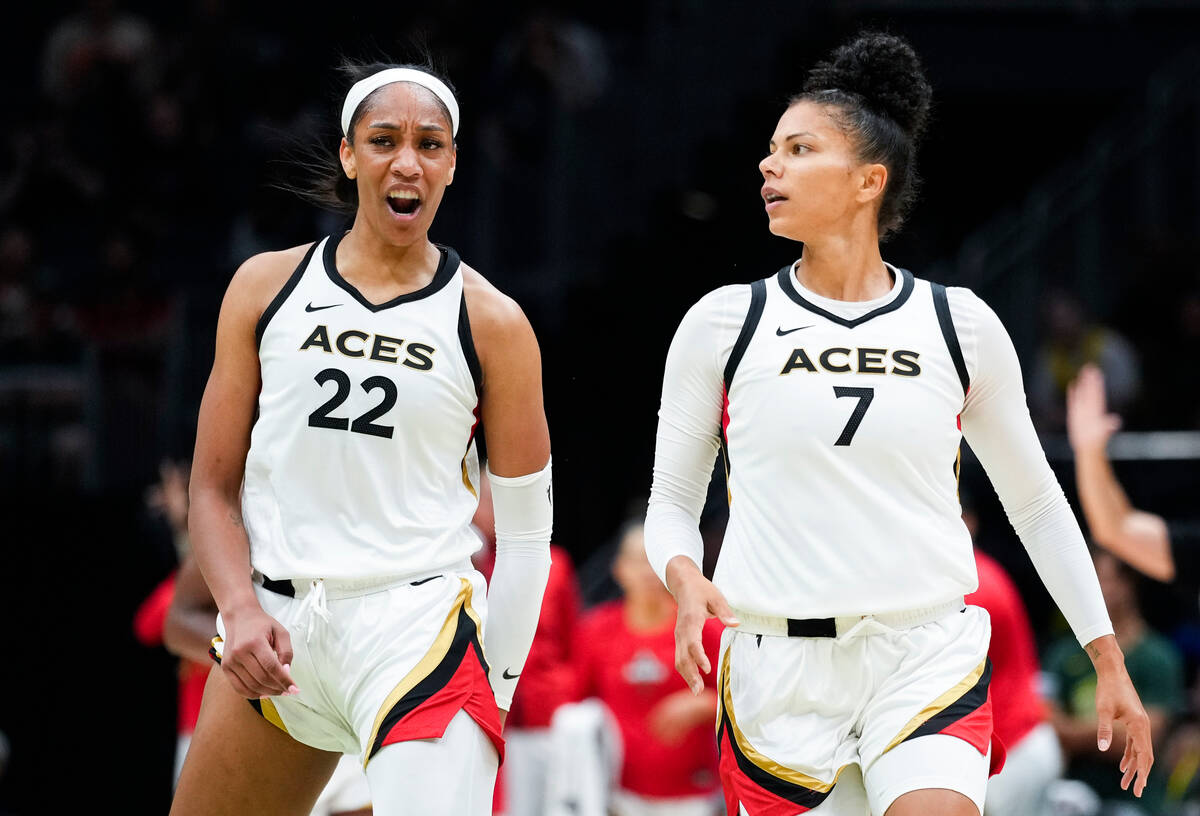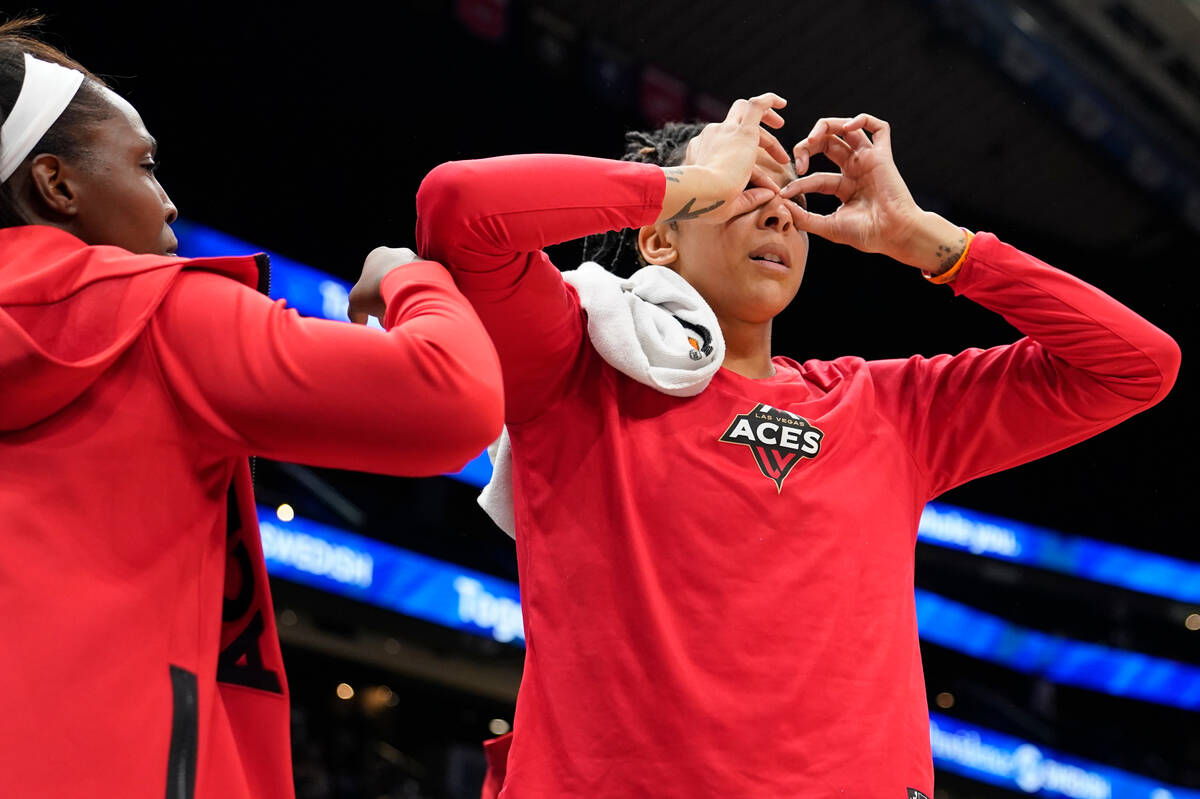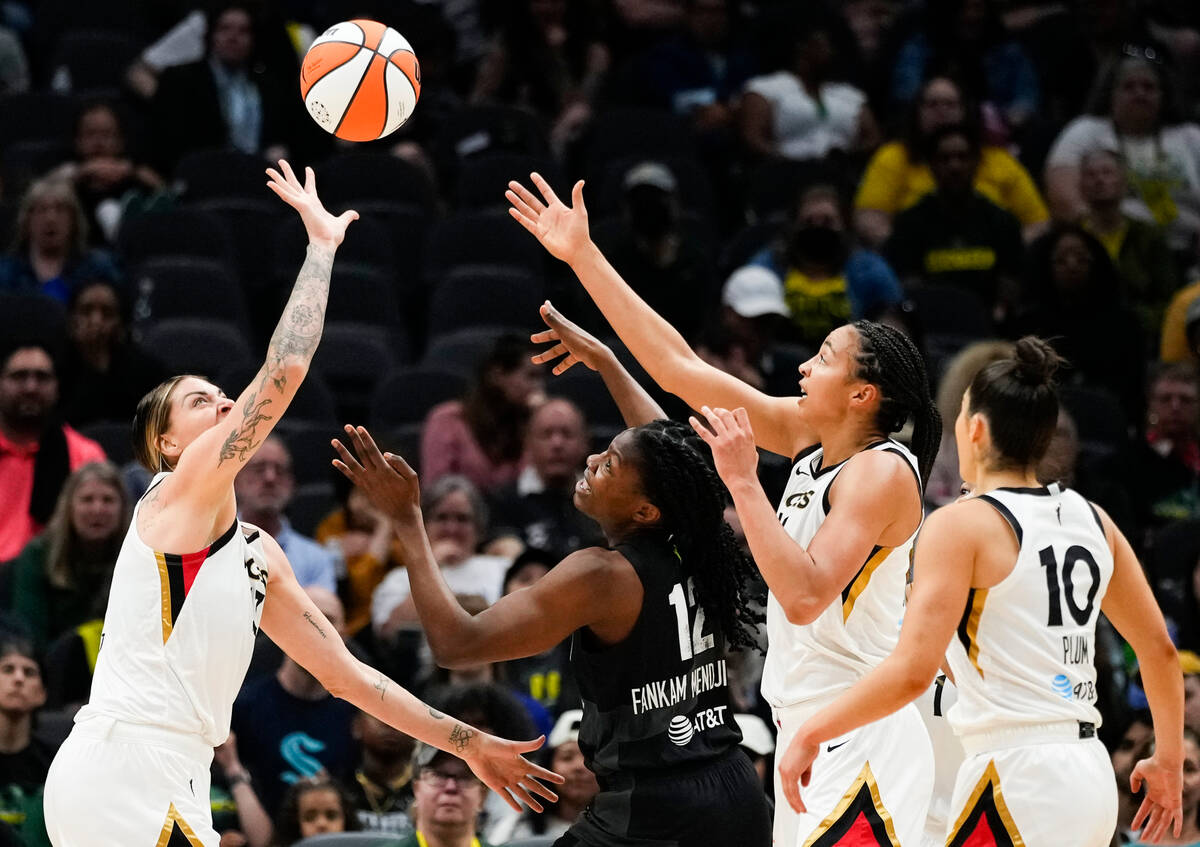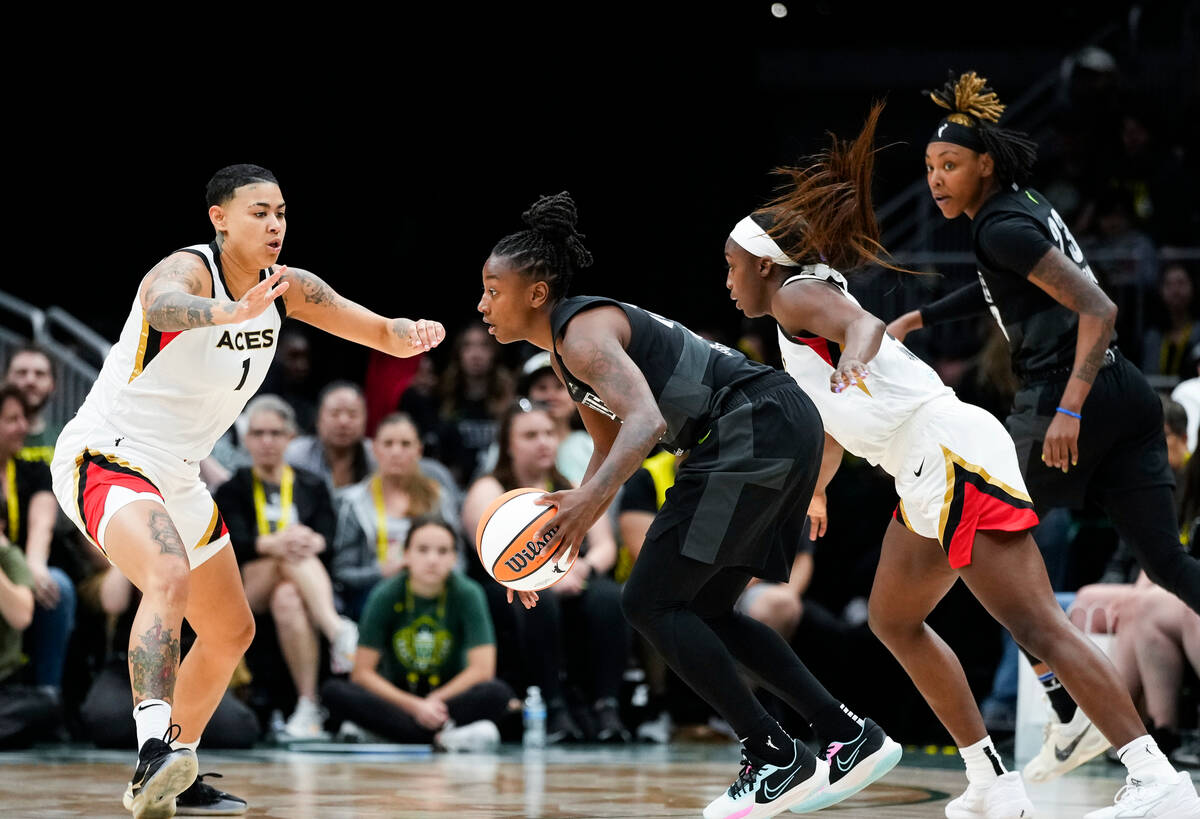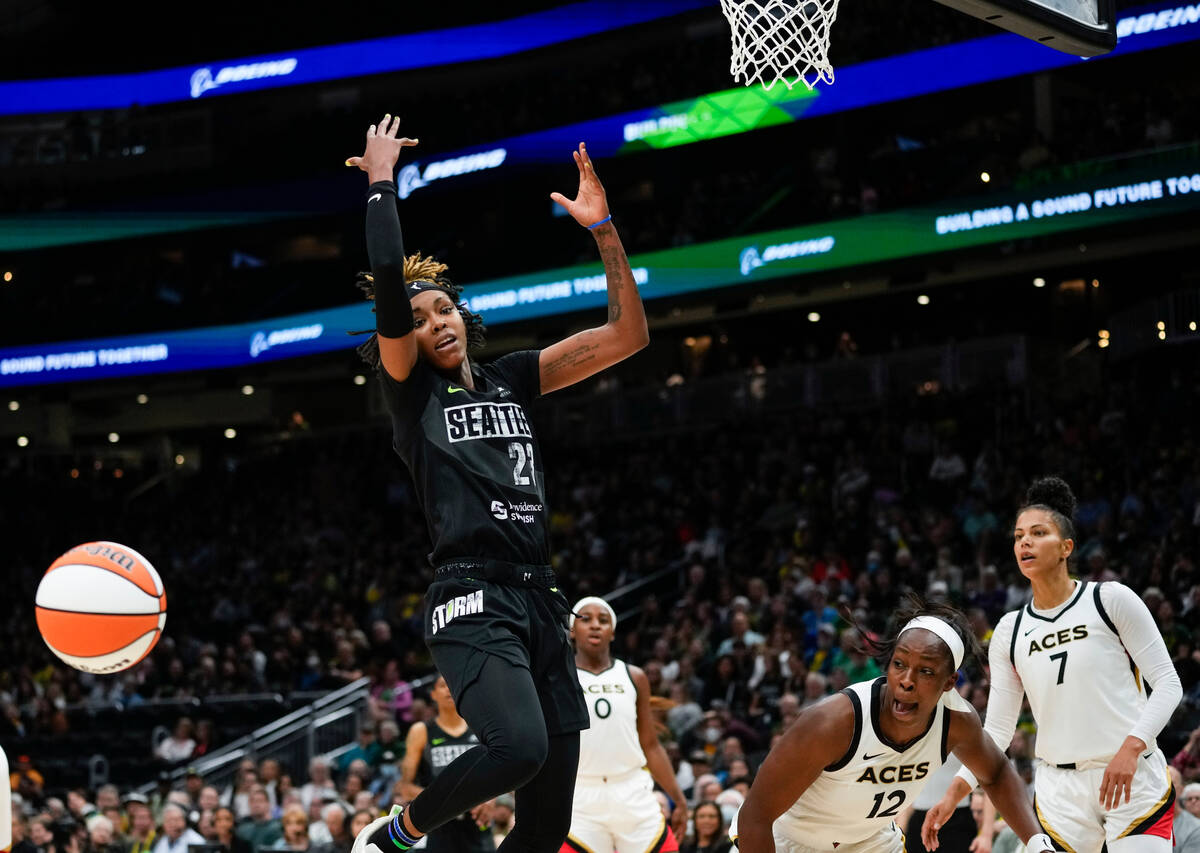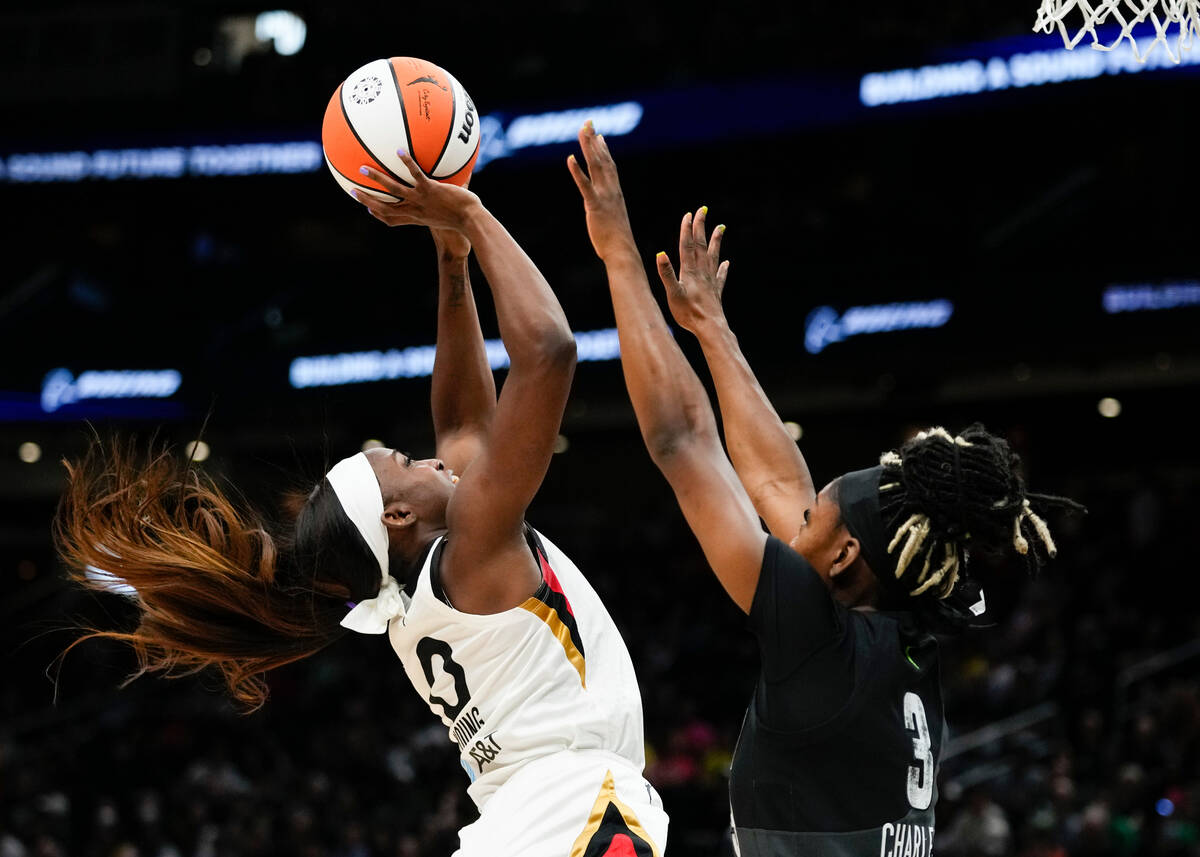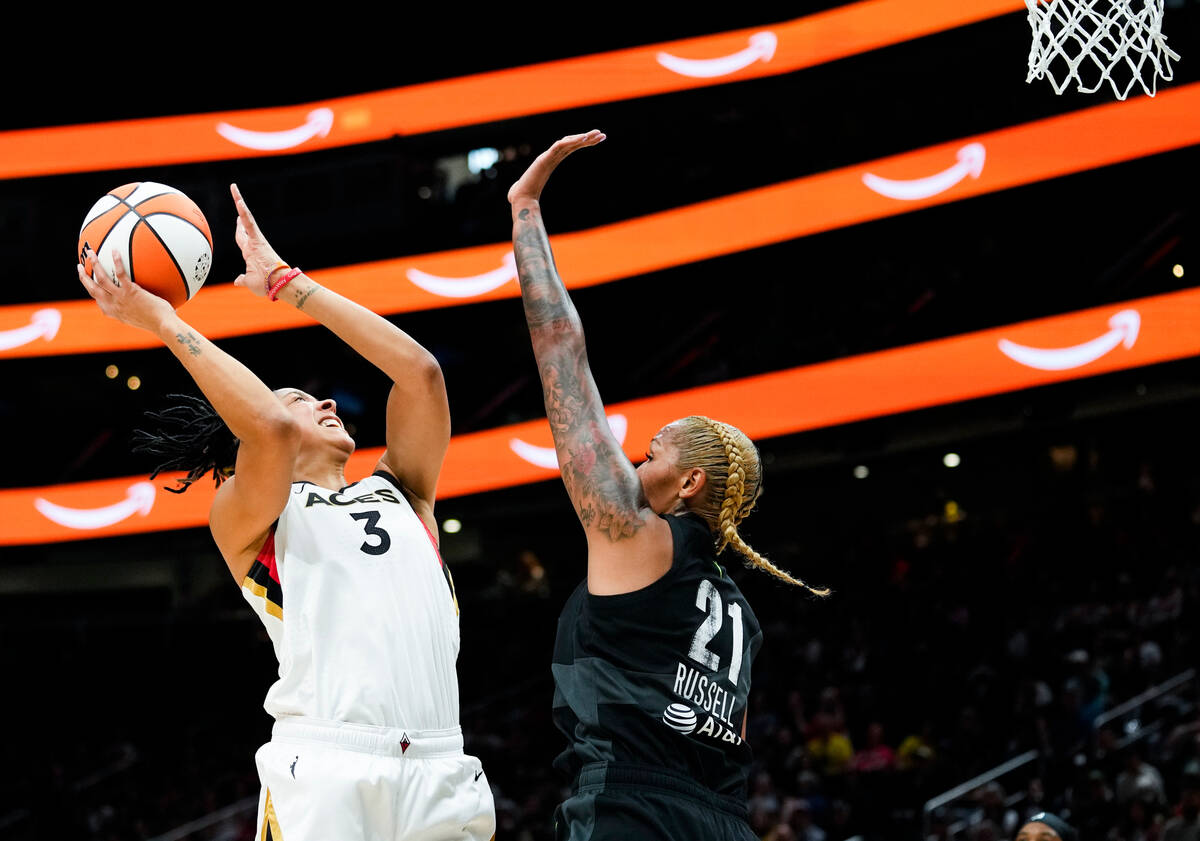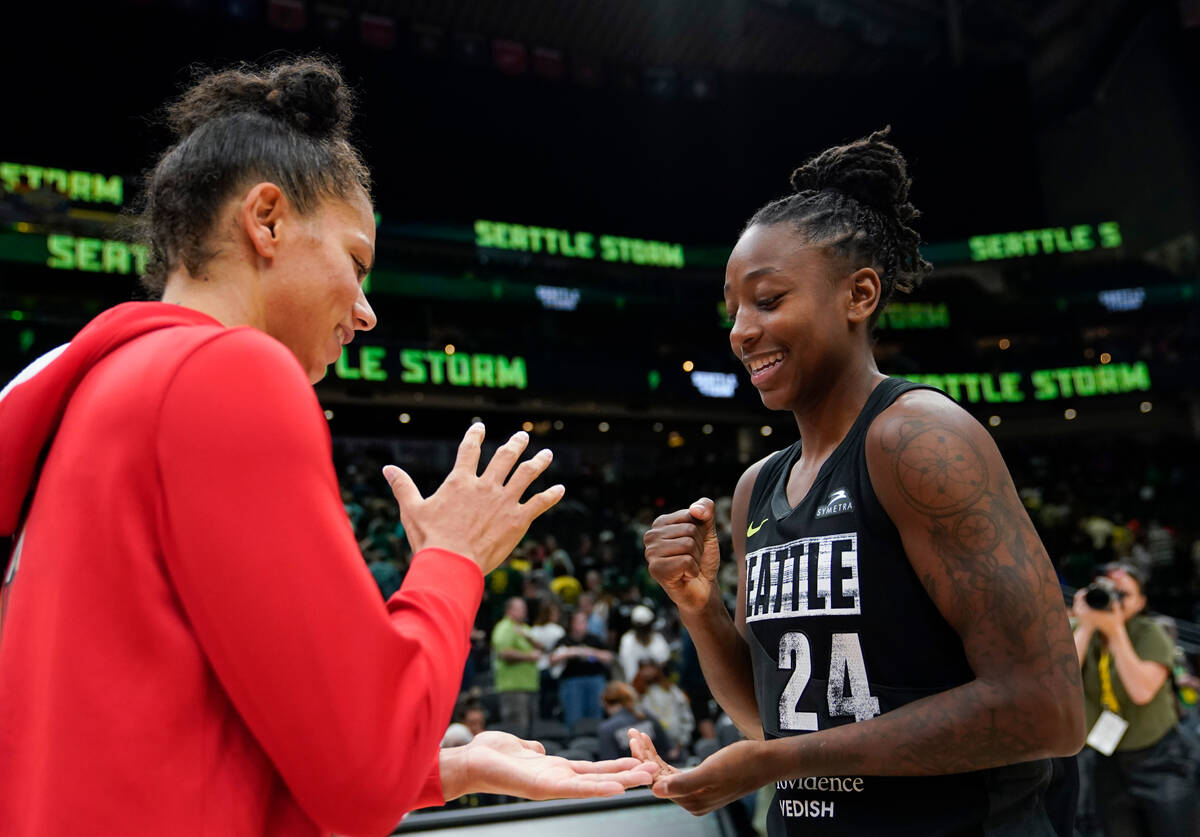 A'ja Wilson is happy to report that Aces coach Becky Hammon only yelled at the TV twice while watching the season-opening 105-64 rout of the Seattle Storm on Saturday.
The reigning WNBA MVP did a FaceTime call with Hammon during the few minutes between the end of the game and Wilson's media availability. Hammon was in Seattle with the Aces but was not allowed at the stadium while serving her two-game suspension for violating league and team workplace policies regarding former Aces player Dearica Hamby.
Wilson called to do a quick check-in with Hammon about how the team played. While Wilson said she knew the Aces were in good hands under interim coach Tyler Marsh, she was glad to hear Hammon's response.
"That's pretty big for us," Wilson said. "Because I'm pretty sure in real life she would've been yelling more than twice."
The defending WNBA champion Aces battered the Storm in the opener at Climate Pledge Arena in Seattle. Wing Jackie Young and guard Kelsey Plum each scored 23 points, and Wilson had 13 points and 13 rebounds. Point guard Chelsea Gray was plus-32 in 32 minutes of play.
Marsh said the performance was a credit to the team's desire and competitiveness.
"It's just a testament to how hard they continue to play," he said. "There's never a feeling of satisfaction. We want to play to the best of our ability at all times until the clock hits zero."
The Aces (1-0) continue their road trip at 7 p.m. Thursday, when they play the Los Angeles Sparks at Crypto.com Arena in Los Angeles.
Here are three takeaways from the season-opening victory:
1. Impact additions
Offseason acquisitions Candace Parker and Alysha Clark have practiced with the Aces for less than a month. It certainly didn't look like it against the Storm (0-1).
Parker scored 12 points during her official Aces debut. The 37-year-old forward also added four rebounds, five assists, a steal and a team-best three blocks.
Clark was similarly impactful. Playing against the franchise she helped win two championships, the veteran wing scored an efficient 10 points on 80 percent shooting. Clark also went 2-for-3 from 3 to finish the game plus-19 in 22 minutes.
Wilson said the integration of Parker and Clark may look easy, but the team still has work to do before they feel completely comfortable with the new additions to their system.
"It's just going to come with time," she said.
2. Balanced approach
Six scorers reached double figures for the Aces. Gray scored 14 to go with her six assists. Young said the performance was a good reminder that it can be anyone's night on a team as loaded as the Aces.
The team's shot distribution was fairly balanced, too. Young, Wilson and Gray all took 13 shots. Plum led the Aces with 16 field-goal attempts, but took several shots after re-entering the game with the team's reserves for the final four minutes. Parker took the fewest shots of any starter, but still had nine opportunities.
"As long as we share the ball, get the ball moving, everybody's going to get a chance to score," Young said.
3. Key reserve sidelined
The Aces rampaged past the Storm without veteran shooting guard Riquna Williams, who was ruled out with a lower back injury ahead of the game.
Williams battled a foot injury for the early parts of the 2022 season before returning to become an important part of the Aces' playoff rotation. Marsh didn't offer a timeline for her return, but stressed Williams' importance to the team on and off the court.
"We're looking forward to having her back," Marsh said, "when she's ready."
Contact reporter Andy Yamashita at ayamashita@reviewjournal.com. Follow @ANYamashita on Twitter.