Aces, fans converge on Strip for WNBA championship party
Updated September 20, 2022 - 11:42 pm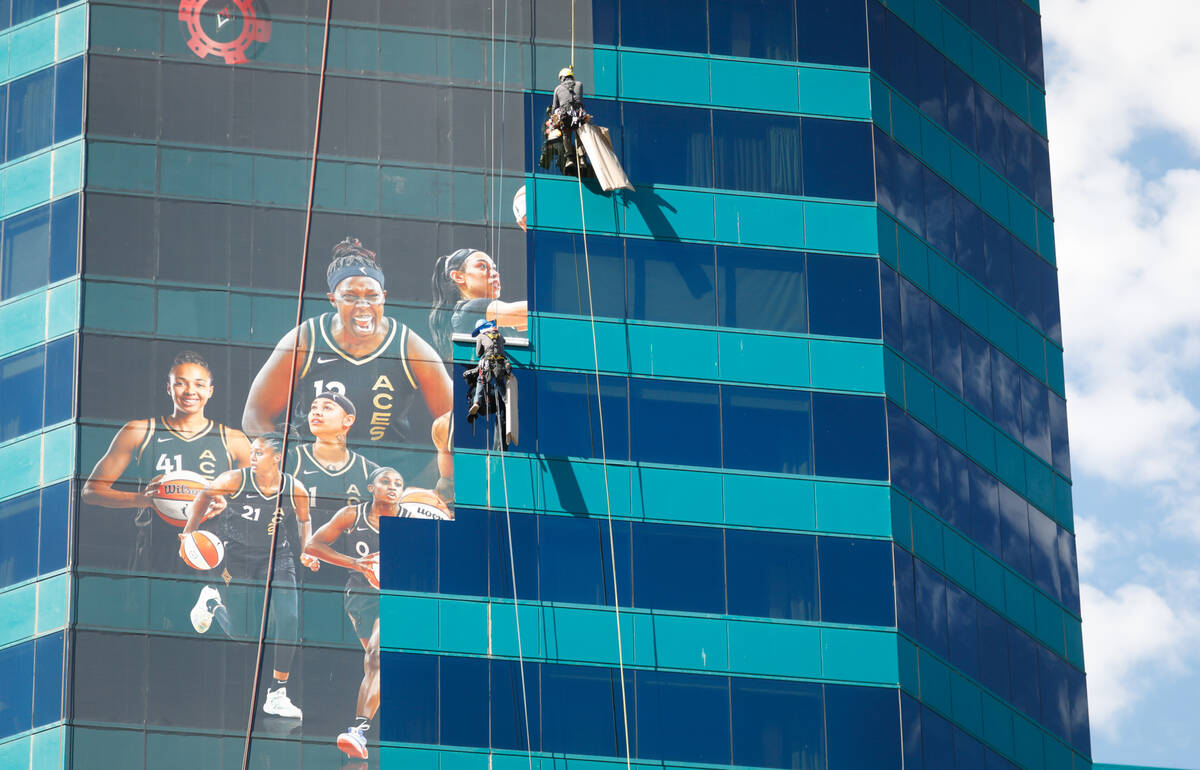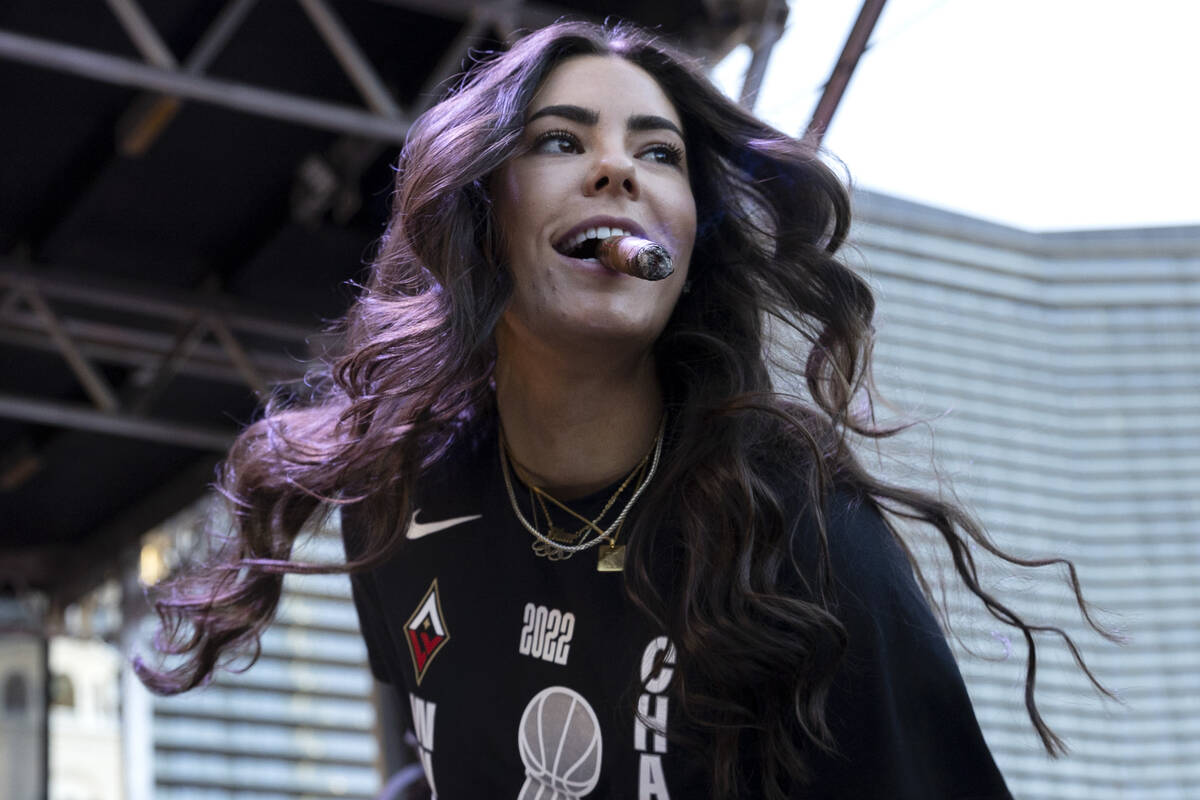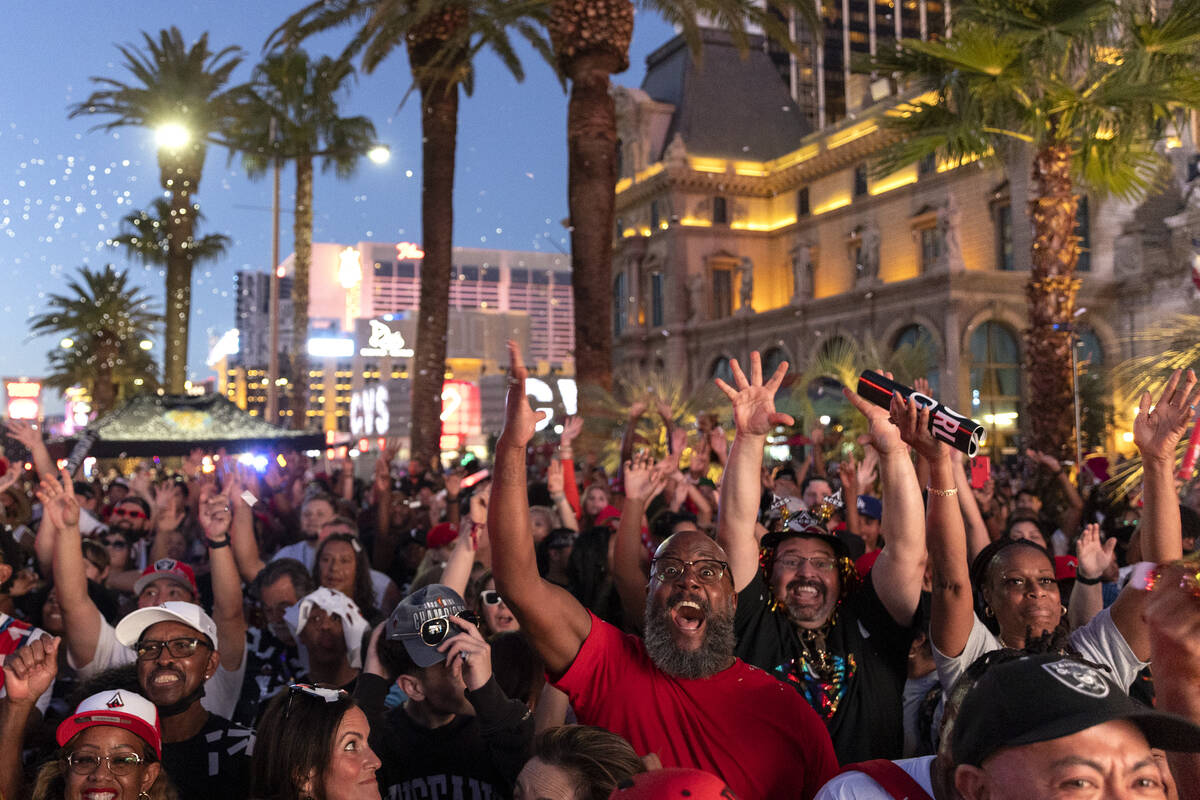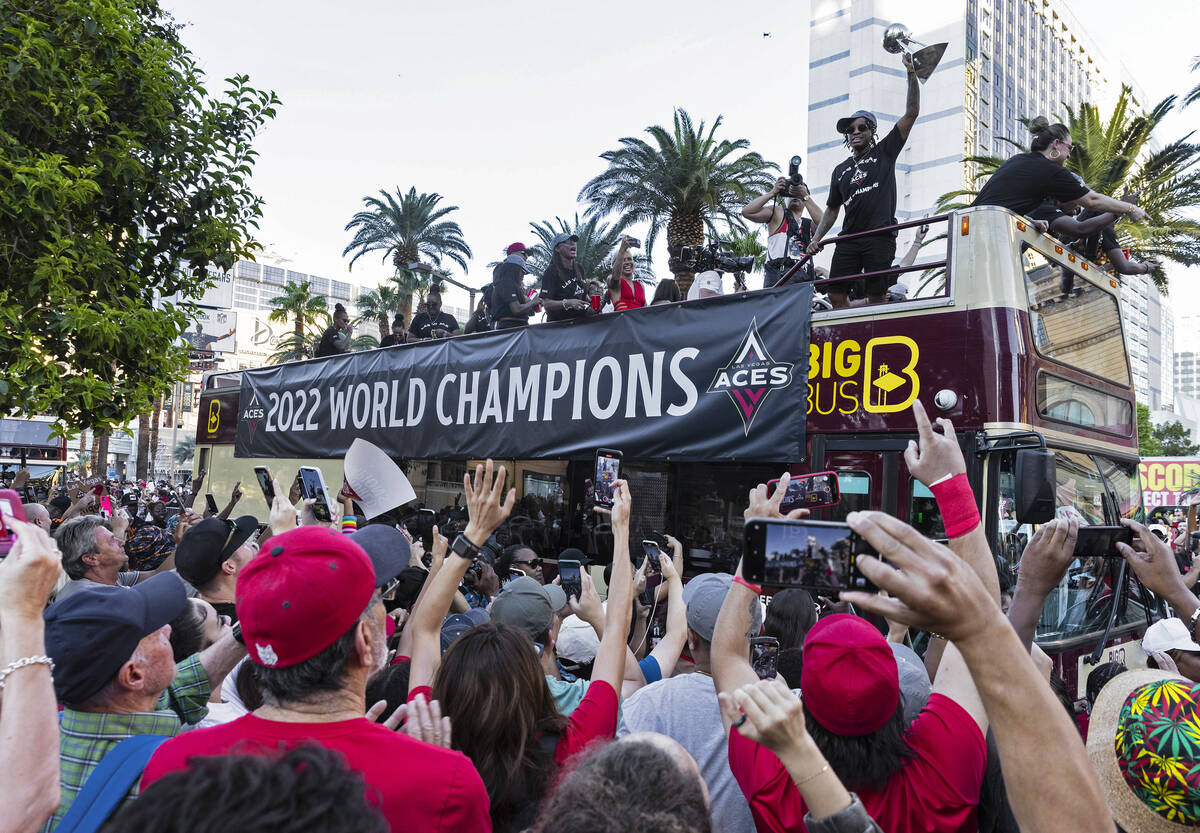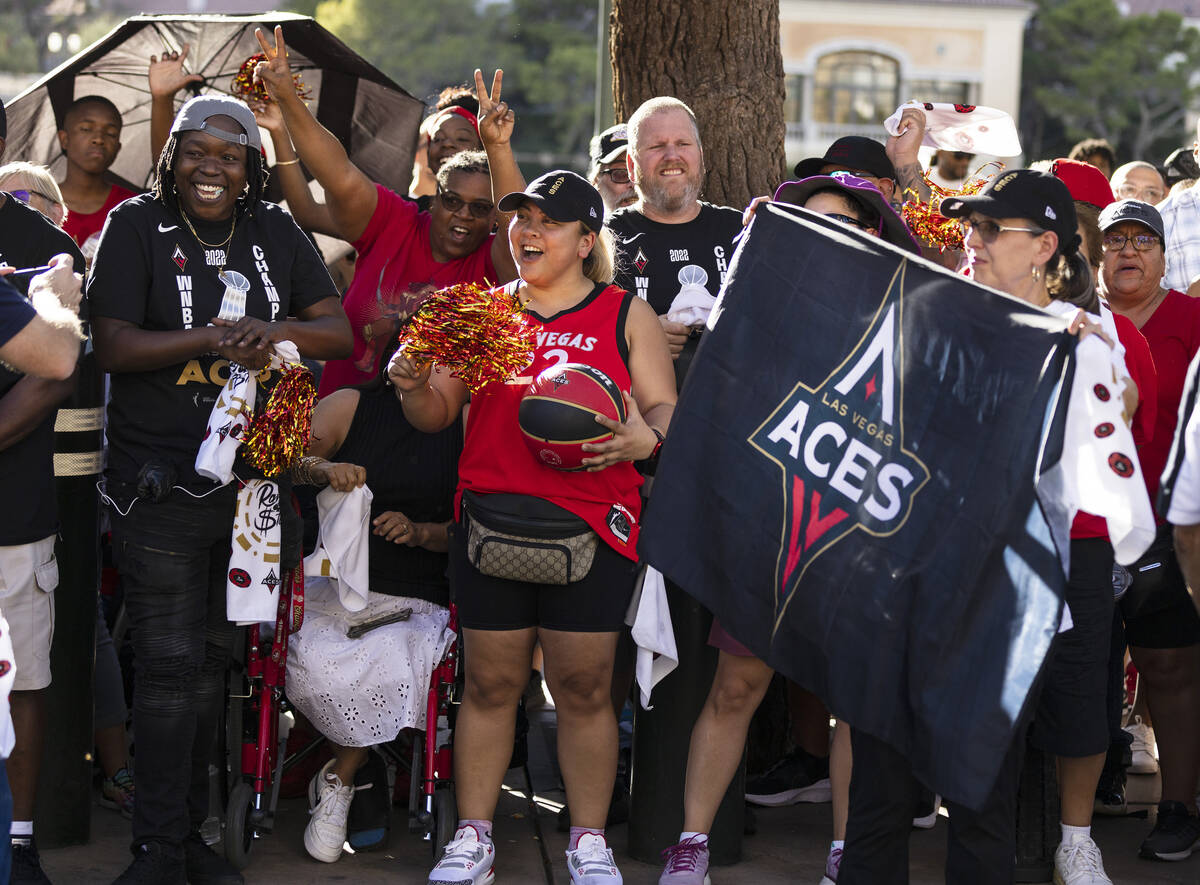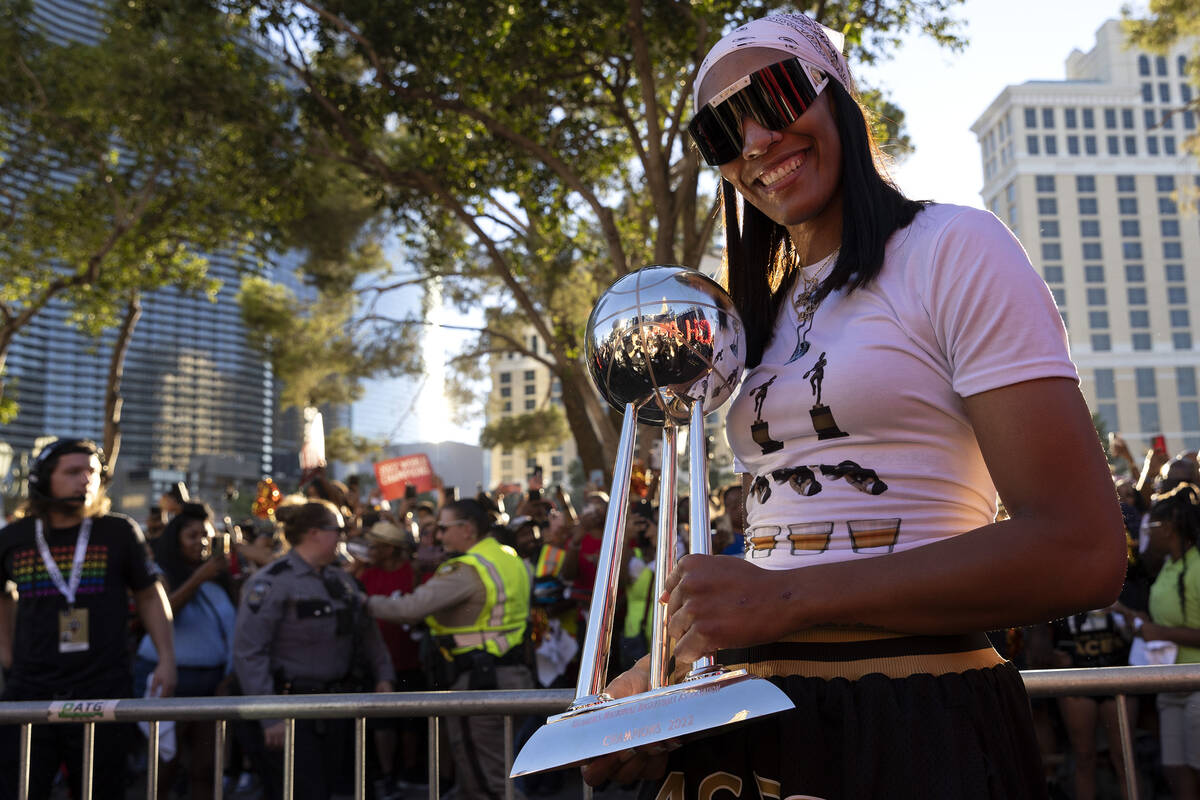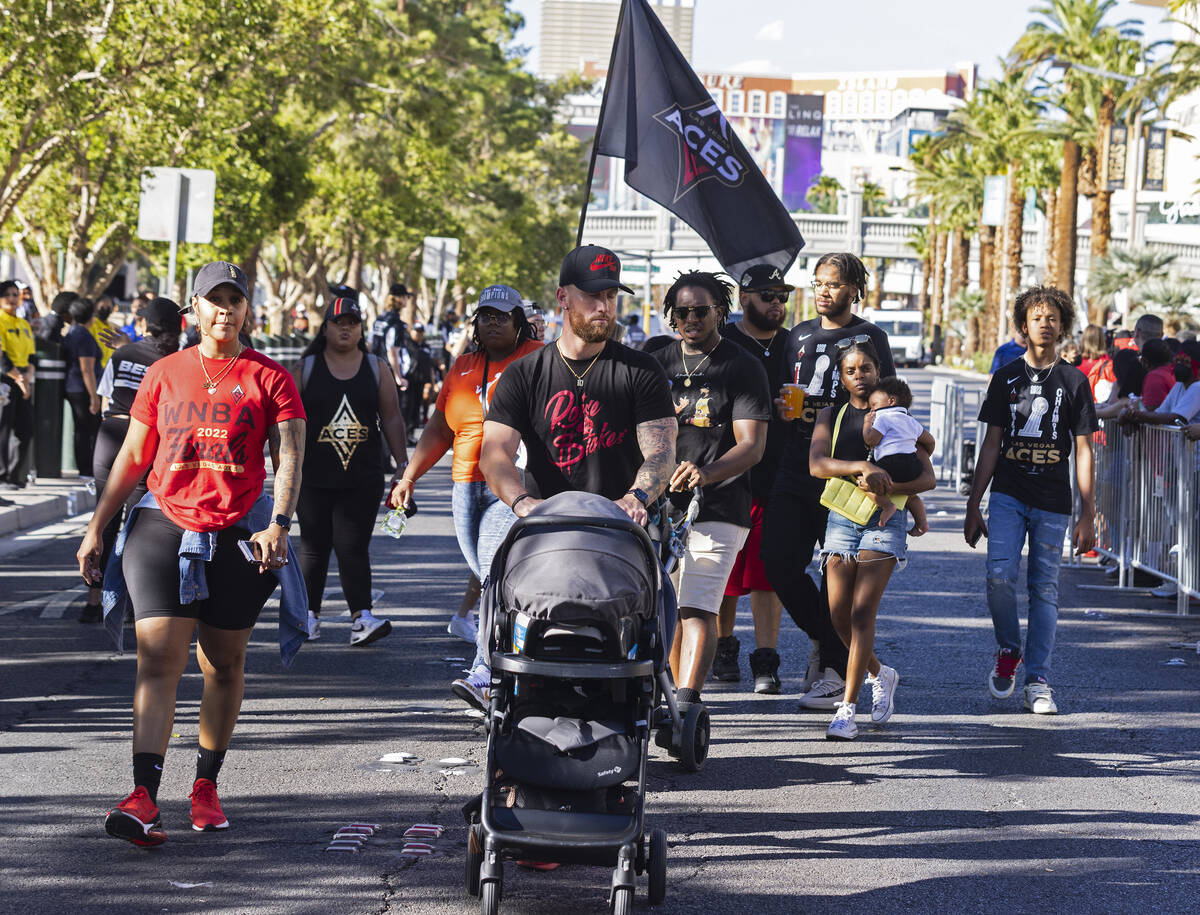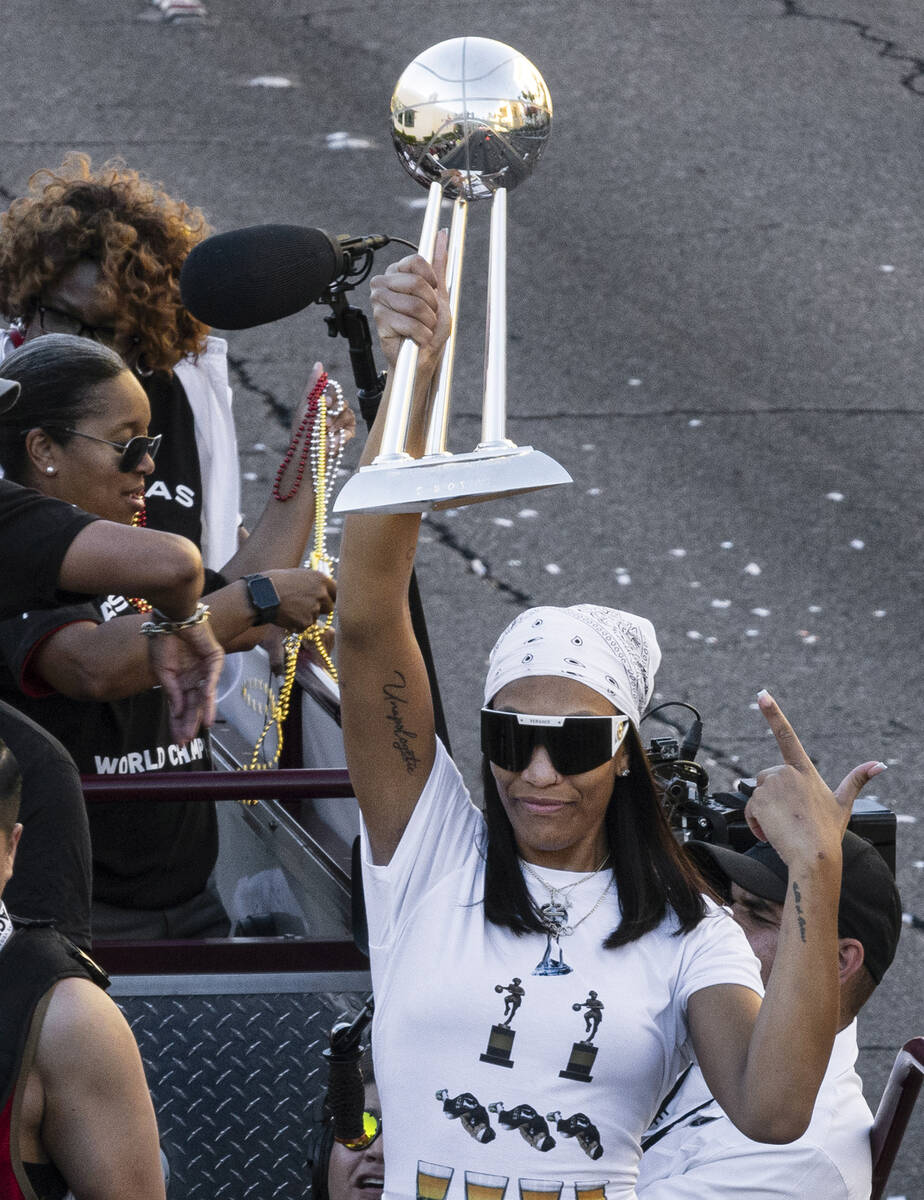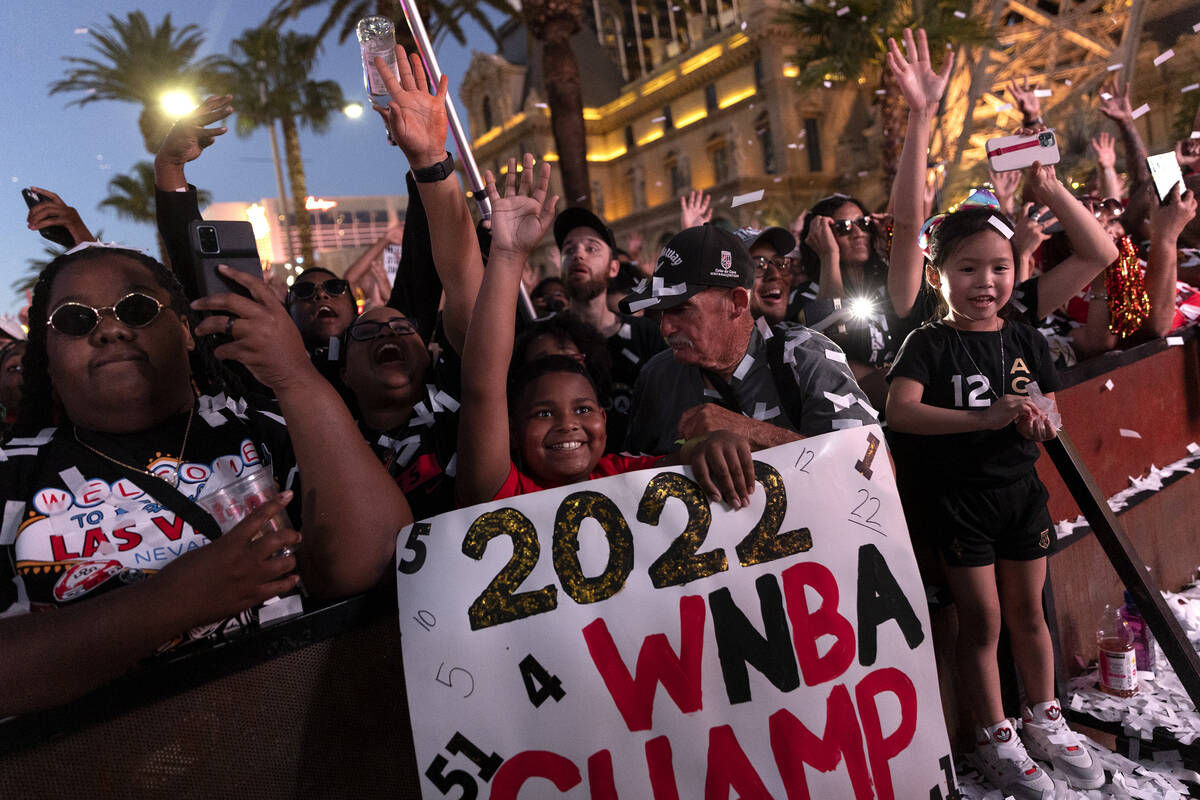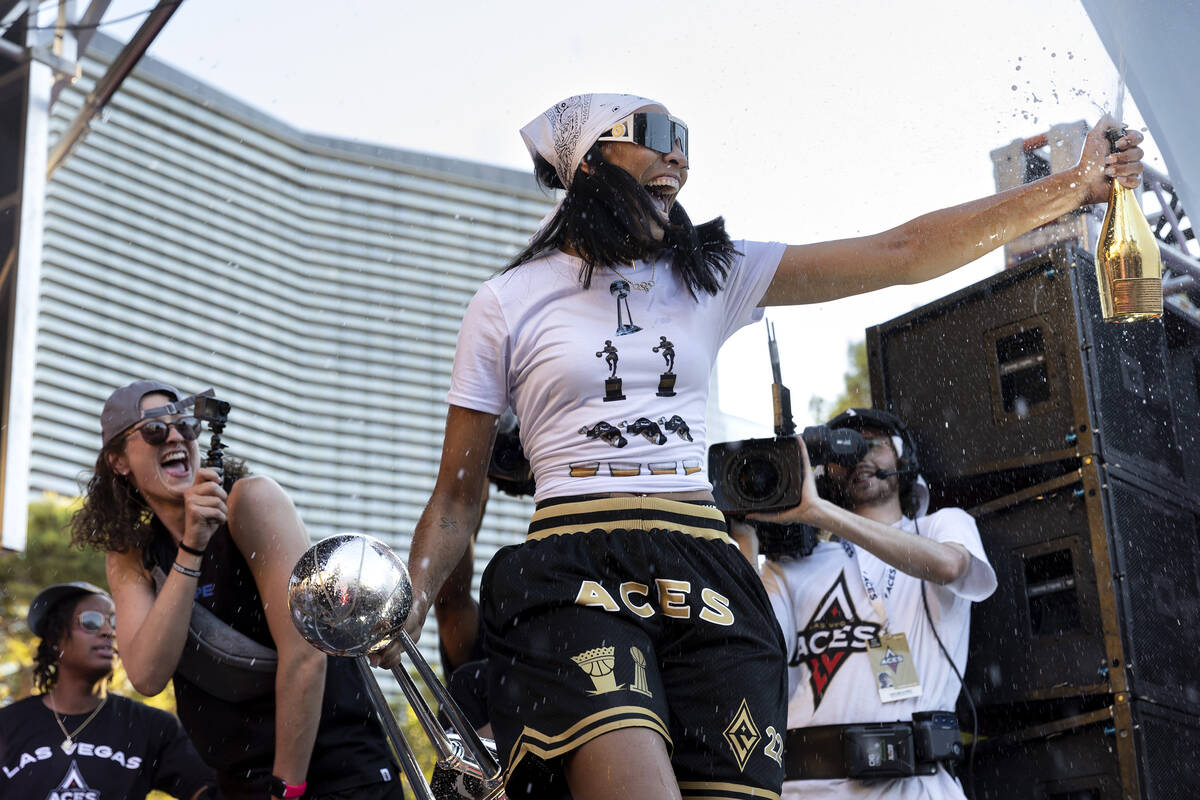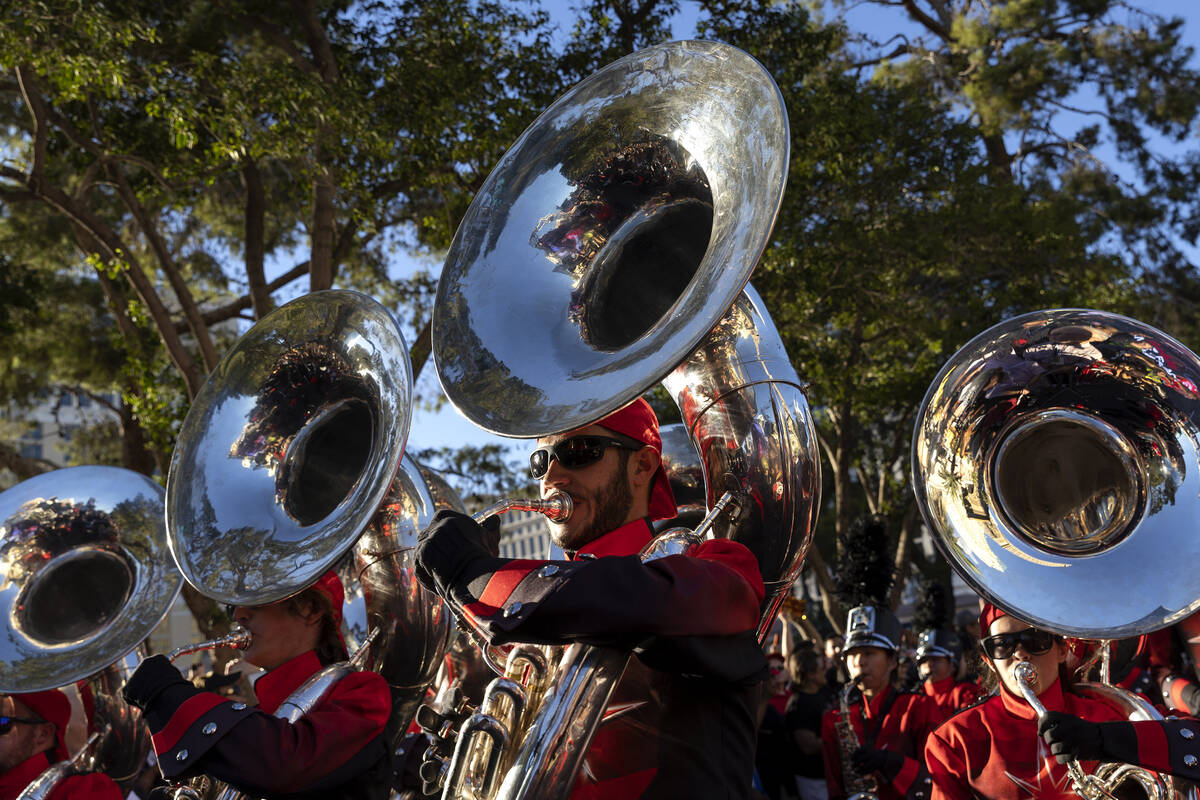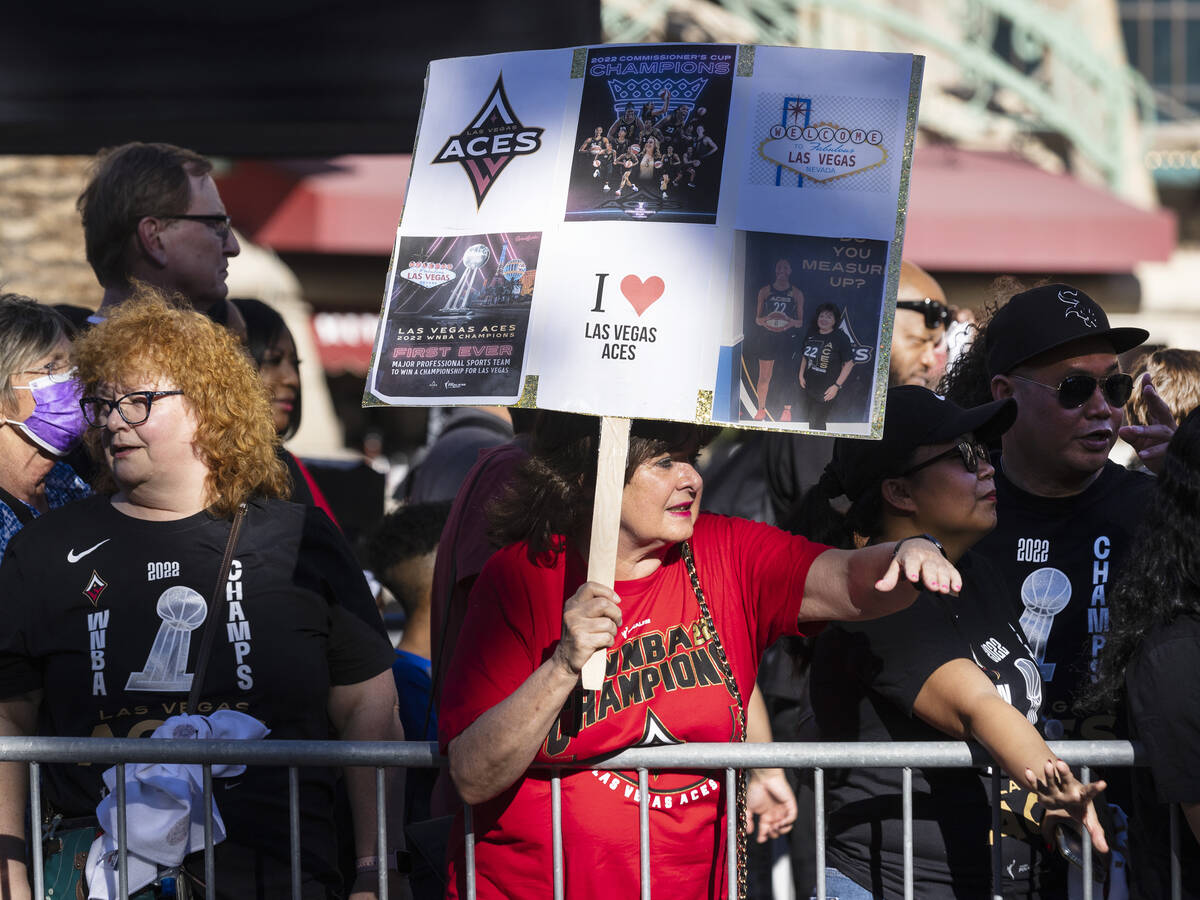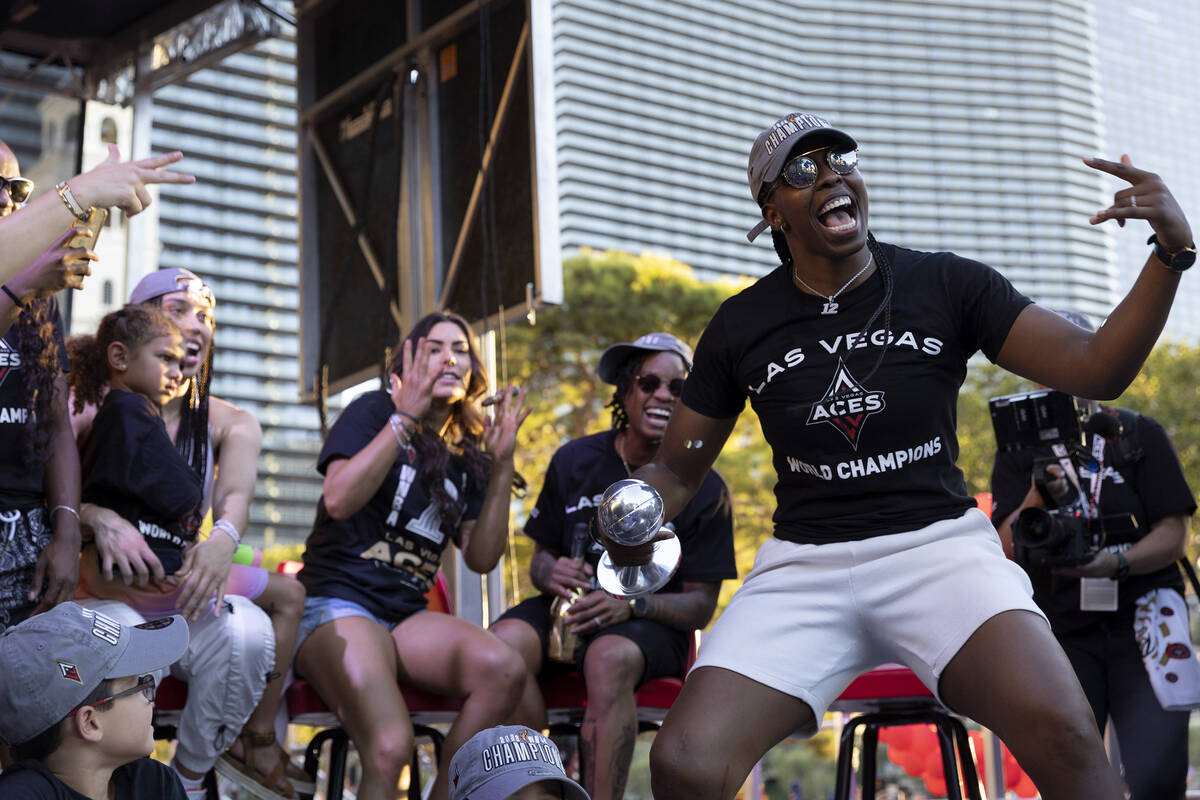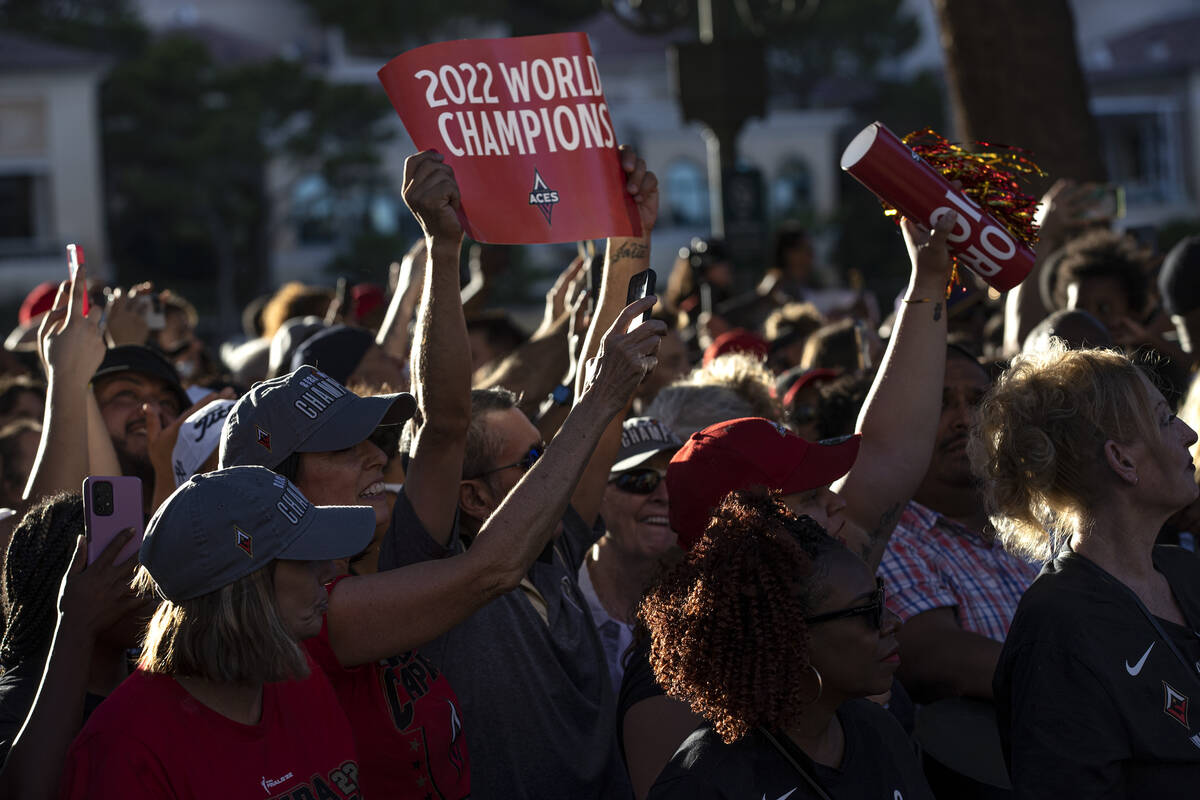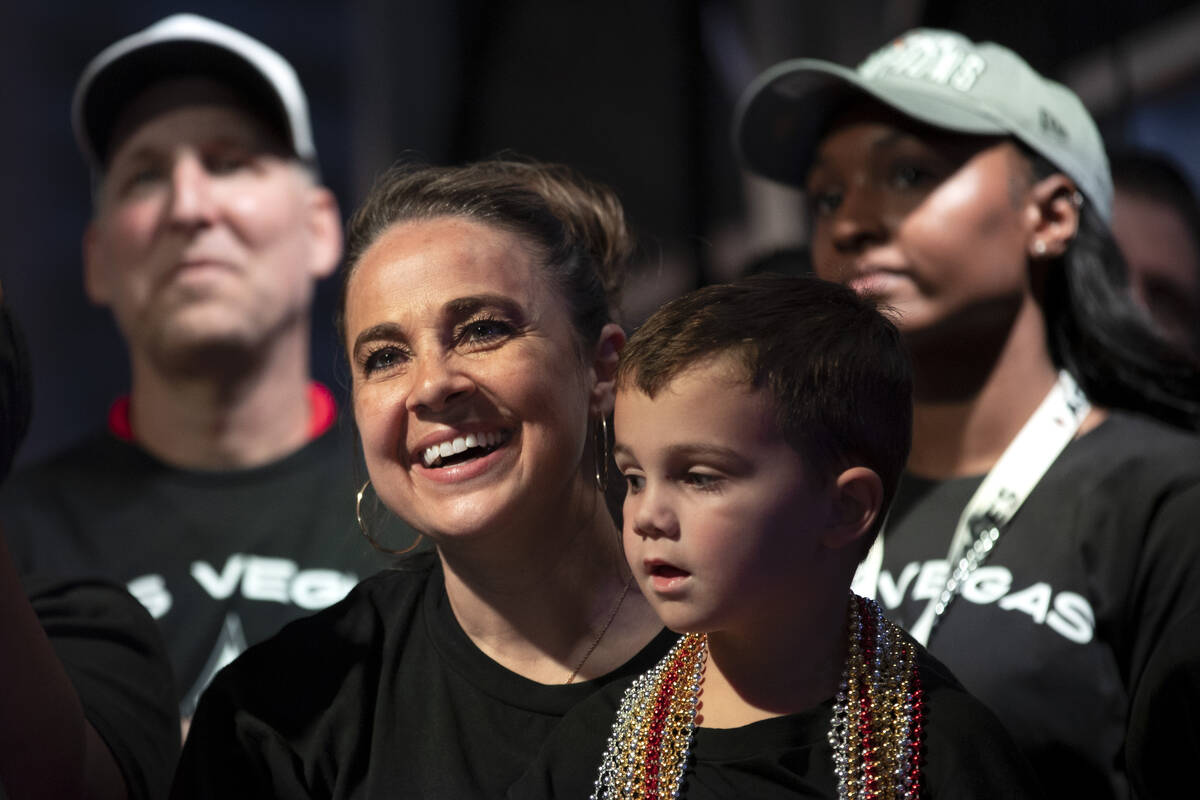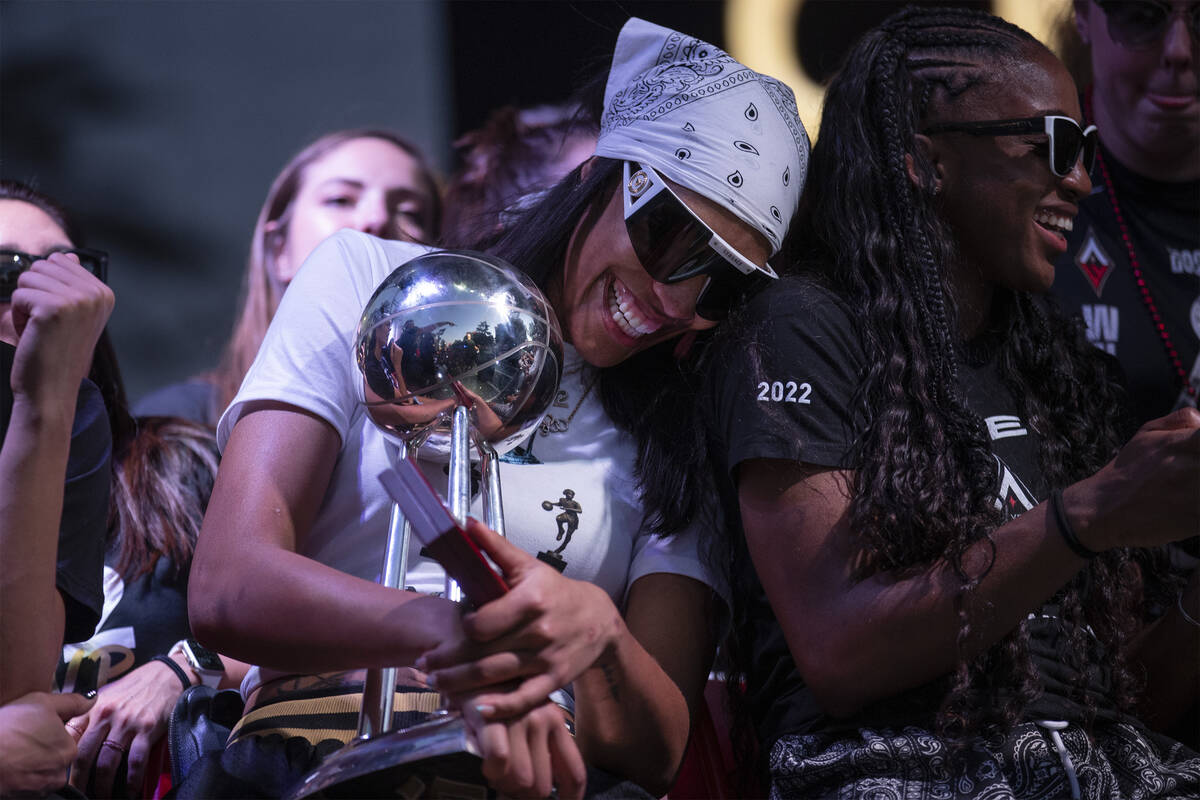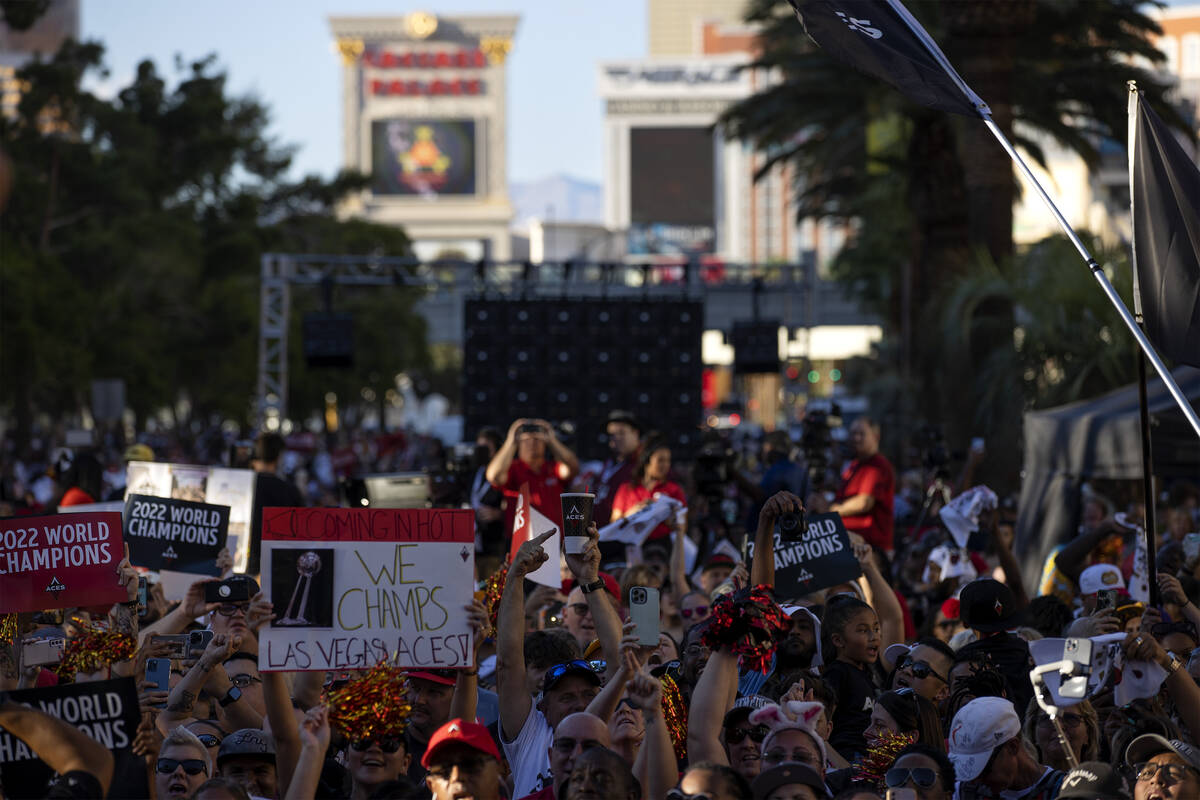 Thousands of fans flocked to the Strip on Tuesday evening to celebrate the Aces' WNBA championship.
They showed up in big enough numbers that officials had to block both sides of traffic on the Strip between Flamingo Road and Bellagio Drive, after originally planning to block just the southbound lanes.
Just two days removed from their title-clinching win, the Aces were still in party mode, enjoying their moment, an unprecedented one on the Strip. The team broke out in dance multiple times throughout the ceremony, with 2022 WNBA MVP A'ja Wilson at one point spraying some people in the crowd with champagne.
"Las Vegas, I can't thank you enough for how much you rallied behind myself and my teammates, we did this one for y'all," Wilson said during the rally. "I've got some of the best teammates in the world. I mean that."
Fans show their love
Aces coach Becky Hammon echoed Wilson's sentiments, saying she was not only proud of her team, but just as much for the crowd that showed up to celebrate with the team.
"I'm new to the desert and I didn't know you were going to show out like this," Hammon said. "But I'm learning."
Despite Las Vegas being in its major league professional sports infancy, watching the dream of a championship parade making its way down the Strip come true was a magnificent sight for Gov. Steve Sisolak.
"This community loves the Aces, and they're just such a part of this community because they can relate with these women so easily," Sisolak said. "They take pride in what they've accomplished. … We're sure going to enjoy this celebration."
'These women deserve it so much'
Sisolak was proud of the team not only what they did on the court, but also for what they mean to those who look up to them off the court.
"It is incredible; these women deserve it so much," Sisolak said. "They're great leaders on the court but off the court they're an inspiration to every young person, especially young women who now know that if they can dream it, it can come true."
Sisolak marked the historic day by proclaiming Tuesday as Las Vegas Aces Day throughout the state.
"It's really cool to be able to honor the team in this way," the governor said. "It's something that I'm thrilled to be able to do. … Knowing that this community has rallied around them so much and cares so much about them, as individuals, I think it's a really special feeling right now."
Aces owner Mark Davis felt that energy onstage looking into the sea of people who showed up to again cheer on the team.
"I said before and I'm going to say it now, you're the greatest fans in professional sports," Davis said. "Las Vegas, we are world champions."
Putting the celebration together in just two days was no easy feat. Clark County Commissioner Michael Naft said the event was able to go off so seamlessly because multiple agencies pulled together to deliver much-deserved recognition to the Aces.
"I'm incredibly proud of the team that put this together," Naft said. "Everybody from Metro (police), to Clark County Public Works, who so quickly recognized this is a historic event and we've got to do it right," Naft said. "To get something like this moving very quickly does take a lot of work, but in collaboration with the Aces, I think we put on a great event tonight."
'There's only one first time'
Naft presented the key to the Strip to the Aces to mark the occasion. After seeing the excitement the Aces brought to Las Vegas Boulevard after being victorious, Naft said he believes the Aces set the standard other pro teams in the Las Vegas Valley will strive to reach.
But the Aces' feat of bringing the first major pro sports title to Southern Nevada is something that can't be replicated.
"There's only one first time and I think people recognize the historic nature of that," Naft said. "What it comes down to is community. This is how you build a community. To follow and cheer on a team, by coming together. It's really done more for community building than I could have ever imagined."
Contact Mick Akers at makers@reviewjournal.com or 702-387-2920. Follow @mickakers on Twitter.