Aces find bench player has more to give than her personality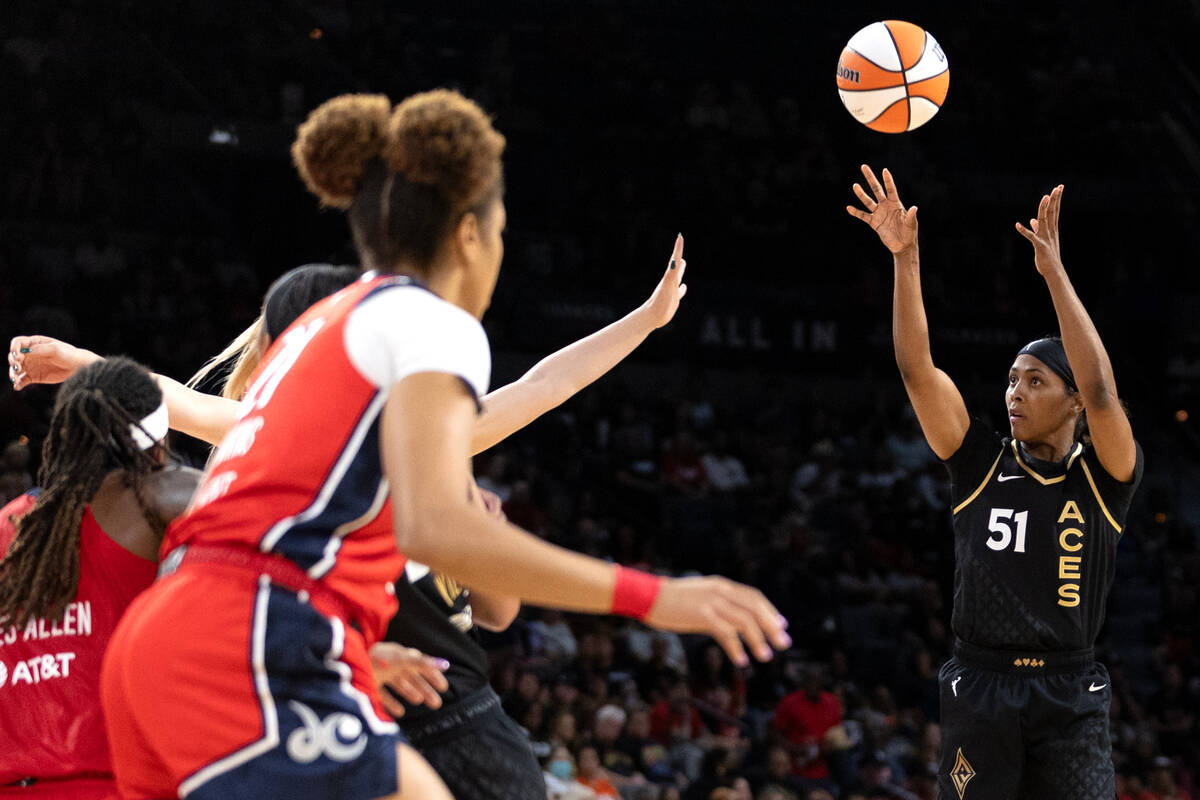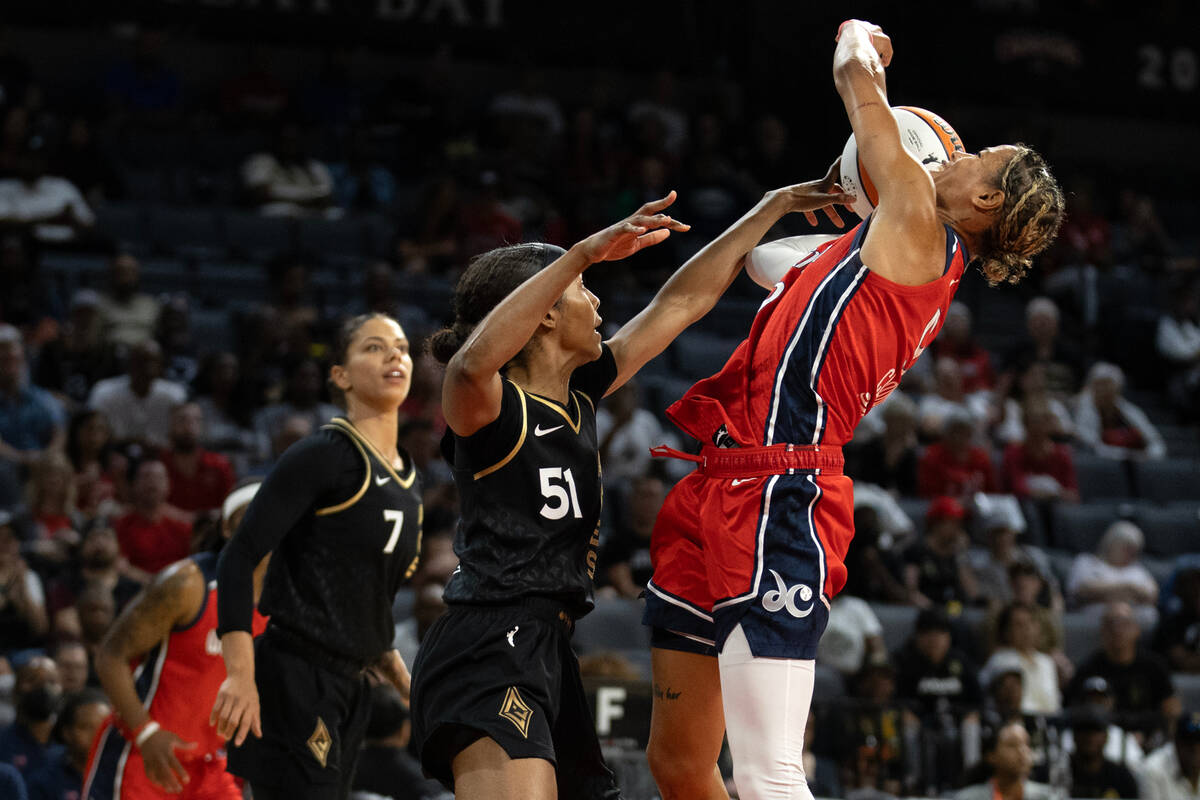 With 1:46 remaining in the first quarter of the Aces' 84-75 win Thursday, Washington Mystics guard Kristi Toliver lofted a pass over the top to forward Myisha Hines-Allen, who was rolling to the basket for a seemingly uncontested layup.
Instead, Aces reserve guard Sydney Colson rotated into the lane and dislodged the ball from Hines-Allen's hands. However, Colson's attempt to save the ball from going out of bounds went right back to Washington.
Colson wasn't discouraged. Hiding in the corner, she stalked the Mystics' passing lanes before jumping on a swing pass by Washington guard Natasha Cloud and dribbiling down the court for an uncontested layup as the crowd at Michelob Ultra Arena erupted in cheers.
"That play was just an example of how I like to play," Colson said. "I want to try to get steals. I want us to be able to play fast. Whether I score or somebody else does, I want to get in transition and make the right plays."
Colson is a nine-year WNBA veteran. She's playing her second stint with the Aces and her third with the franchise after spending three seasons with the San Antonio Stars from 2015-17.
The 34-year-old guard is a key component of the Aces' culture. She's every players' favorite teammate. Her gregarious personality, comedic tendencies and social media presence — her intangibles — are known across the league. Aces coach Becky Hammon regularly calls Colson "a star in her role."
"To know her is to love her," Hammon said Thursday.
Yet the Aces have needed her on the court during the past two games, where she's given them invaluable energy. Colson was called into action somewhat unexpectedly during the team's 94-85 loss against the New York Liberty Aug. 28 after All-Star guard Kelsey Plum got in foul trouble.
Colson was one of the few bright spots against the Liberty, scoring six points and dishing an assist in more than eight minutes. She was one of the first substitutes off Hammon's bench three days later against the Mystics, scoring four points and adding two steals.
Hammon said she was just trying to mix things up to improve bench production. She appreciated Colson's defense, in particular her on-ball pressure, and veteran presence.
Colson initially made her WNBA career off her reputation as a hard-nosed defensive stopper. Her 87.3 defensive rating with the Aces in 2019 led the team by a wide margin among players averaging more than 10 minutes per game. She was also instrumental in the Hamby Heave, forcing then-Chicago Sky guard Courtney Vandersloot into the turnover which ultimately led to the first signature moment in the franchise's Las Vegas history.
"When I get on the court, I'm serious," Colson said. "I'm going to play hard, make plays for my team, play the right way and do whatever it takes to win, quite frankly."
Colson is aware of how people outside the organization may view her. She's averaging 4.2 minutes per game this season, the lowest of her career. She's too active on social media to not see what people think and say about her and her game — most of which she laughs off.
Yet she's fine with being underestimated. She prefers it, because she knows she can treat it like the play against the Mystics. She'll hide in the corner, fight her way back into the play and bring something no one expects.
"People think I just clown around and joke and they don't think that I can play basketball," Colson said. "That's cool, but when I get out there, I'm just going to do what I'm going to do."
Contact reporter Andy Yamashita at ayamashita@reviewjournal.com. Follow @ANYamashita on X.
Up next
Who: Aces vs. Seattle Storm
When: 6 p.m. Saturday
Where: Michelob Ultra Arena
TV: NBAtv, SSSEN
Radio: KWWN (1100 AM, 100.9 FM)