Aces lean on veteran center ahead of Game 2 against Sky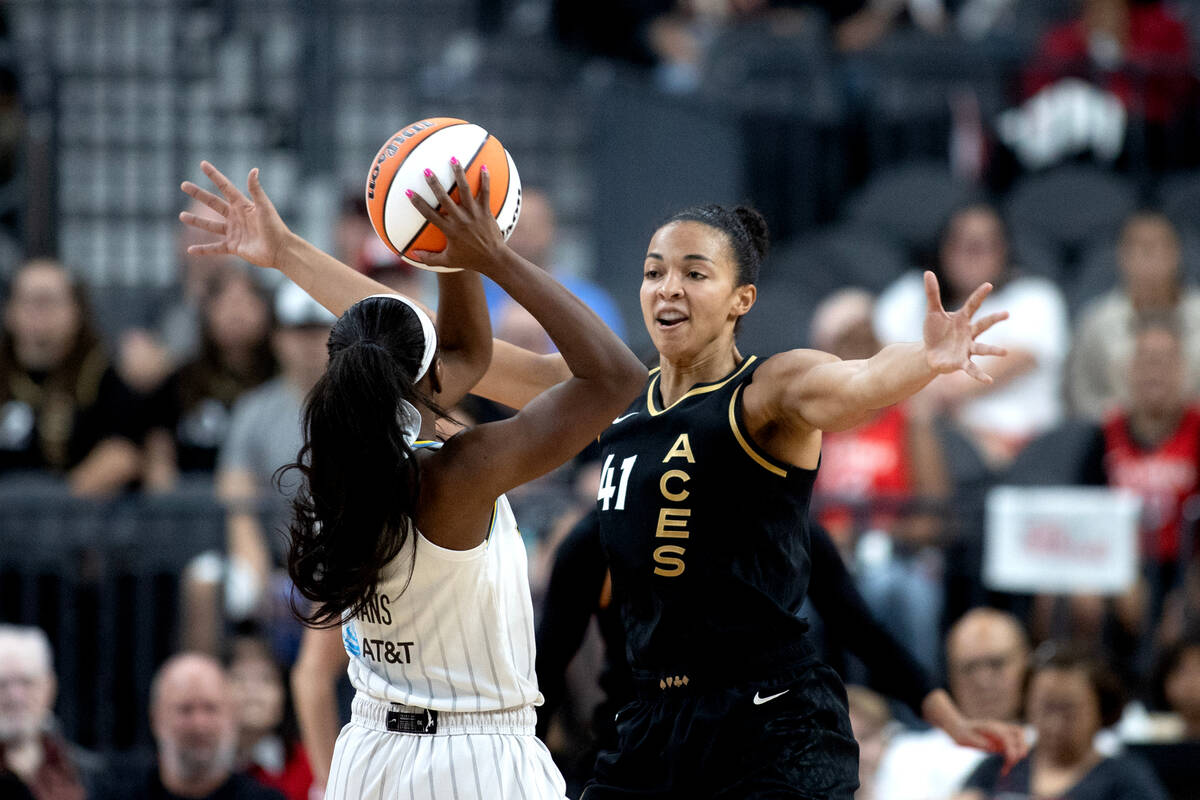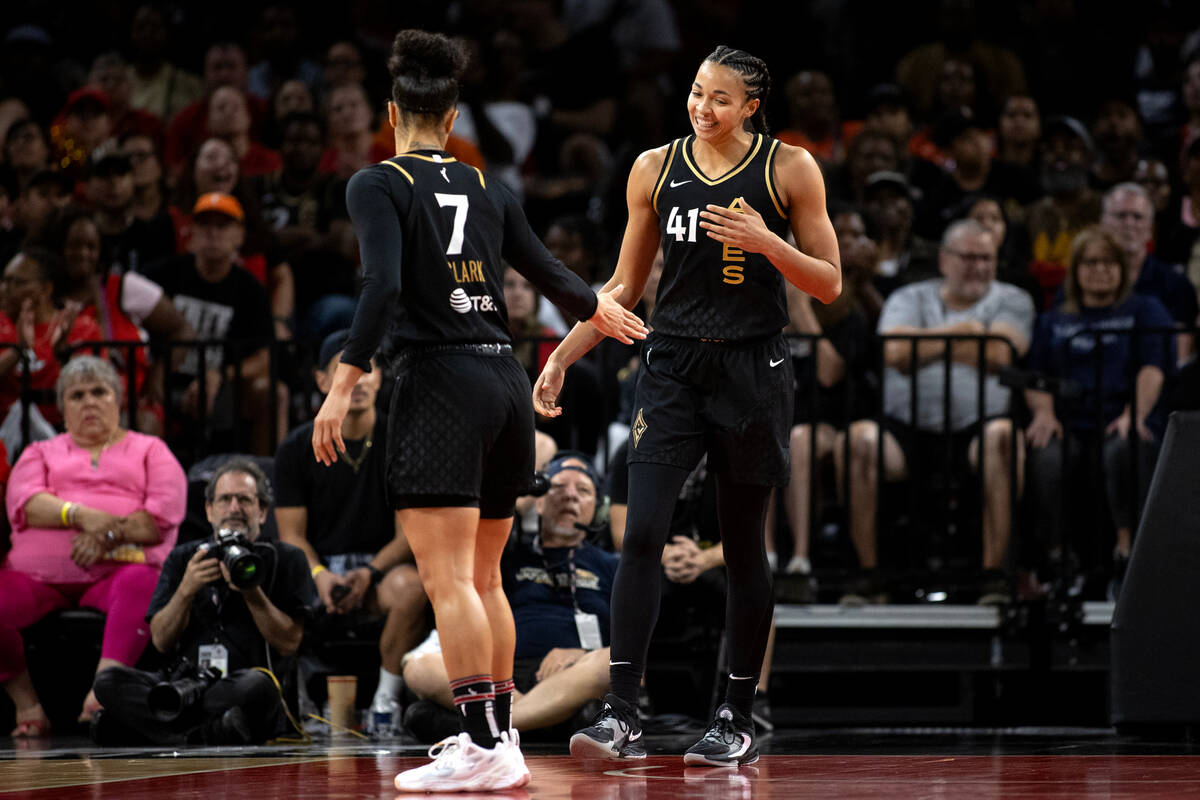 The question A'ja Wilson was answering wasn't about veteran center Kiah Stokes.
Wilson, the reigning WNBA MVP, had simply been asked to evaluate the top-seeded Aces' performance in their playoff-opening win against the No. 8 Chicago Sky on Wednesday. However, she wasn't going to let an opportunity to recognize Stokes' importance slide.
"She does all the little things that don't necessarily come up on the stat sheet," Wilson said.
The Aces' defense showed up for a complete 40 minutes to secure an 87-59 win in Game 1 of their best-of-three first-round series against the Sky. Coach Becky Hammon's team can secure its place in the semifinals with a win in Game 2 at noon Sunday at Michelob Ultra Arena.
"They wanted to get out there and play well," Hammon said. "We did a little bit different, mixed in some junk, but we cleaned it up. I thought they did a great job executing whatever defense we were in."
Added Stokes: "In the playoffs, any team can beat you. I think that stuck with us because people are talking about us repeating, but you can't repeat without the first step, so we really have to lock in."
The Aces allowed just 59 points in Game 1, their stingiest outing of the season. The Aces held Chicago to just 33.3 percent shooting from the field and 22.7 percent shooting from 3, which would have ranked second and sixth, respectively, among the Aces' regular-season marks.
Chicago's guard trio of Kahleah Copper, Marina Mabrey and Courtney Williams, referred to ahead of the series by Hammon as a "three-headed monster," combined for just 31 points. Only Copper scored in double figures despite all three averaging at least 10 points per game in the regular season.
The Aces generated a defensive rating — an advanced stat that calculates the number of points a defense would allow in 100 possessions — of 72.8. For context, the Aces' 97.7 defensive rating for the regular season led the league.
Stokes was at the heart of the Aces' defense. She had 15 rebounds — 14 on defense — to go with two points and a steal. She had an individual defensive rating of 72, on pace with the Aces' team total and close to the likes of Wilson (71.9), Jackie Young (69) and Chelsea Gray (69.7).
"When she's playing with that energy and intensity, she can guard one through five," guard Kelsey Plum said. "She's really hard to score on. I practice against her all the time, so I would know."
Stokes, playing in her eighth WNBA season, refused to take credit for the Aces' defensive resurgence. She said it's a team effort to contain a team as talented as Chicago, and she simply tries to make sure she's always in a position to help her perimeter defender.
Stokes said the trust her guards have in her is a two-way street. She's unafraid to venture out to the perimeter on a switch because she's just as confident they will be there to help her if she gets switched onto a faster player like Chicago guard Dana Evans.
"It's not just one-on-one," Stokes said. "It's a team versus a team, so as long as we have their backs, they're going to have our backs."
Contact reporter Andy Yamashita at ayamashita@reviewjournal.com. Follow @ANYamashita on X.
Up next
Who: Aces vs. Sky, Game 2
When: Noon Sunday
Where: Michelob Ultra Arena
TV: KTNV-13
Radio: KWWN (1100 AM, 100.9 FM)
Line: Aces -17½; total 170½
Series schedule
Aces lead 1-0
■ Game 1: Aces 87, Sky 59
■ Game 2: Noon Sunday at Michelob Ultra Arena
■ Game 3*: TBD Wednesday at Chicago
* If necessary