Aces pushed to brink of elimination by Phoenix Mercury
Updated October 3, 2021 - 4:01 pm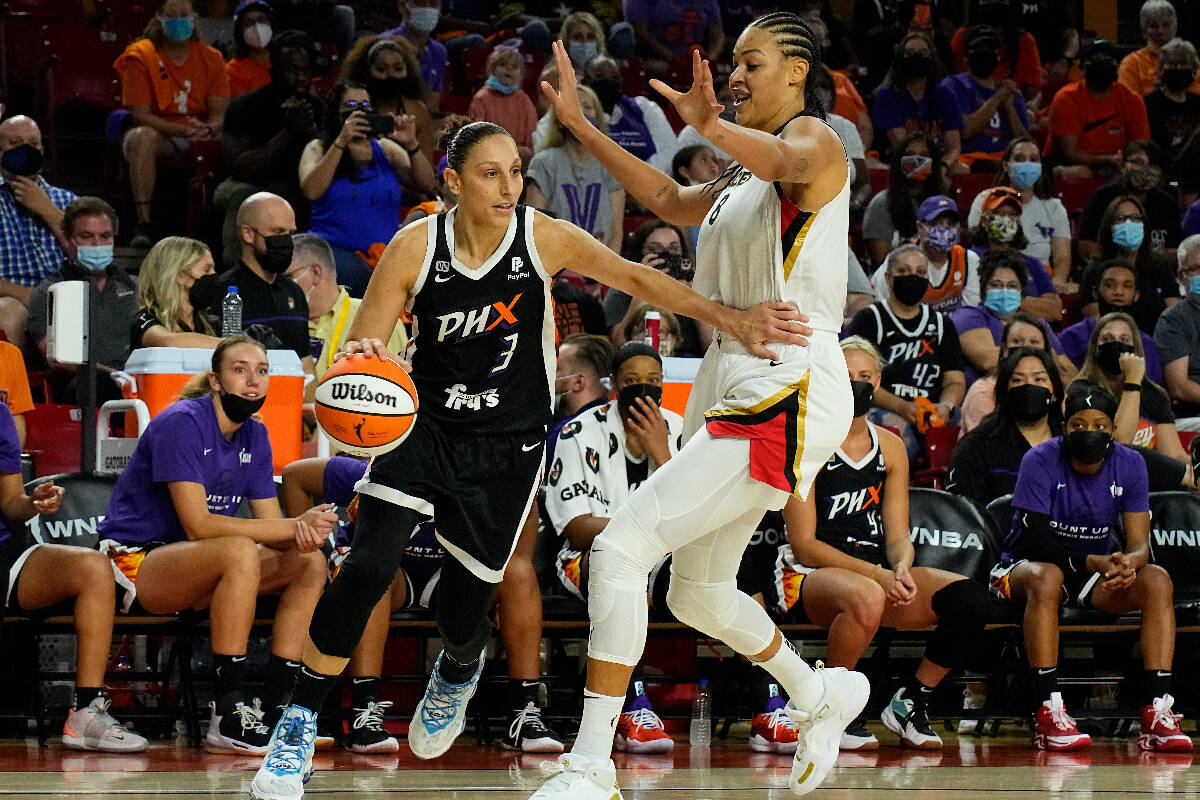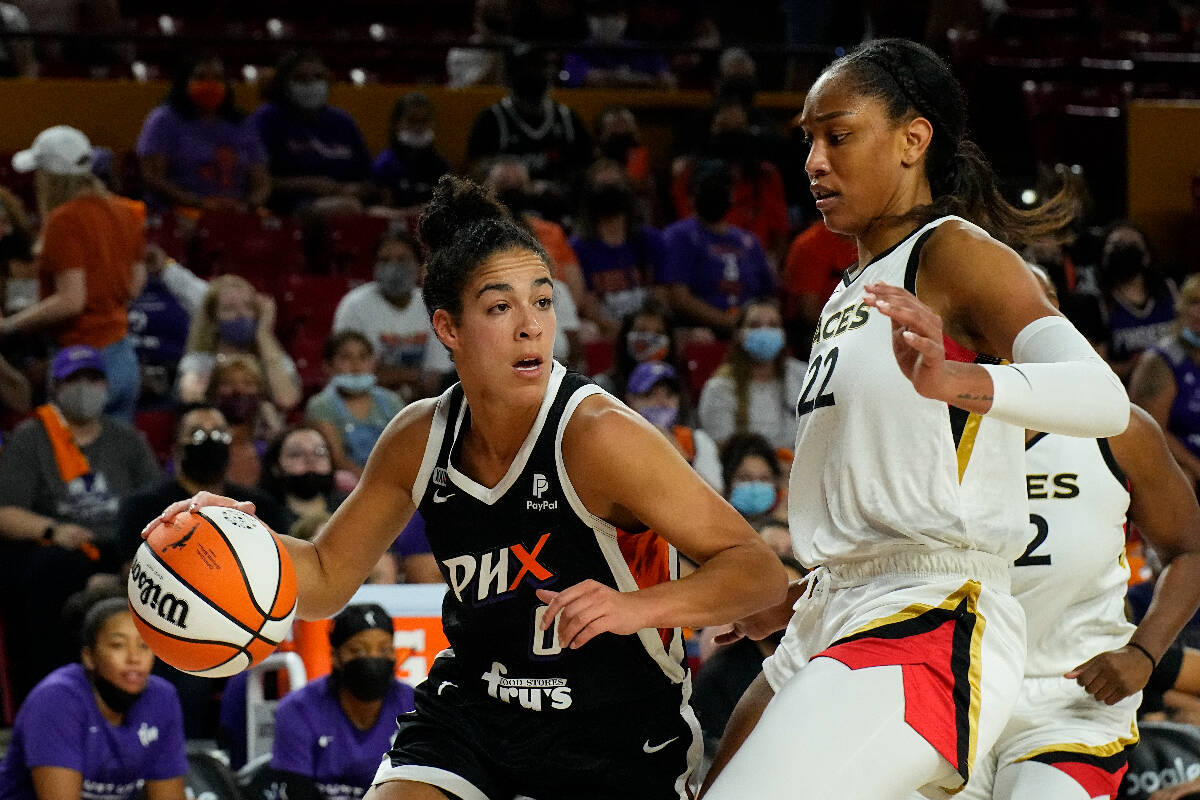 Aces center Liz Cambage knows something is wrong.
"We're lacking. I don't feel like this is our team right now. I think it comes from the jump," she said Sunday. "We're a team that plays a lot better with pressure on us."
We'll see Wednesday night.
The Aces must win Game 4 of the WNBA semifinals to extend their season after an egregious 87-60 loss to the Phoenix Mercury in Game 3 at Desert Financial Arena in Tempe, Arizona. The Aces won the opener on Tuesday but haven't been competitive during the past two games, creating a win-or-go-home scenario Wednesday in Phoenix.
It's not exactly unfamiliar territory for the Aces, who trailed 2-1 last year in the semifinals before beating the Connecticut Sun in Games 4 and 5 to clinch a berth in the WNBA Finals. But they've been discombobulated by a Mercury team that has the post players, guards and fortitude to subdue their No. 1-rated offense and No. 2-rated defense.
"We knew we just had to reset and get back to playing Aces basketball," wing Jackie Young said about overcoming the 2-1 deficit last season. "That's what we have to do right now. … We'll go back and look at film and clean some things up."
There's plenty to clean up after the past two outings. In Game 2 on Thursday, the Aces did not defend with any urgency, allowing Phoenix to score a playoff regulation record 117 points in a 117-91 loss. In Game 3 on Sunday, the offense sputtered, allowing the Mercury to build a 46-31 halftime lead.
Cambage and frontcourt mate A'ja Wilson were met with resistance at the rim by Phoenix's tandem of Brittney Griner and Brianna Turner, who were physical individually and active deterring drives and altering shots in the paint.
The Aces' guards couldn't find a rhythm, either, and began launching errant 3-pointers in the third quarter instead of driving, kicking and relocating.
The flurry of misses helped the Mercury to a playoff-record 58 rebounds against an Aces team that led the league in rebounding during the regular season. Griner and Turner feasted inside, and the double teams that were effective for the Aces in Game 1 were rendered useless by an offense that expected them.
Aces coach Bill Laimbeer said his team will adjust tactically with the hope of igniting its offense and slowing Phoenix's rhythm.
"We just didn't have it offensive-wise today," Laimbeer said. "Too many pick-and-rolls. Not enough ball movement. … We have another game to play Wednesday. I think we're going to play our best game in that one."
Doing that likely will require the unlocking of Wilson, who shot 2-for-14 en route to eight points. She's averaging 11.7 points in the series while battling the 6-foot-9-inch Griner and the 6-3 Turner, down from 18.3 points during the regular season.
Laimbeer said Wilson needs to "play hard and play with confidence."
"Our guards are playing well, so that ball is not going to go exclusively through her," he added. "That's just how we've been playing the last 15 games."
Cambage led the Aces with 13 points, and Dearica Hamby had 10 points and seven rebounds. Turner had a career-high 23 points to go with 17 rebounds.
Griner had 18 points, 11 rebounds, four assists and three blocks.
"We're going to make some adjustments defensive-wise. Try to figure out what's the best way for us to play them," Laimbeer said. "Offensive-wise, we're going to have to do a better job."
Contact reporter Sam Gordon at sgordon@reviewjournal.com. Follow @BySamGordon on Twitter.