Aces visit White House to celebrate WNBA championship — PHOTOS
Updated August 25, 2023 - 2:41 pm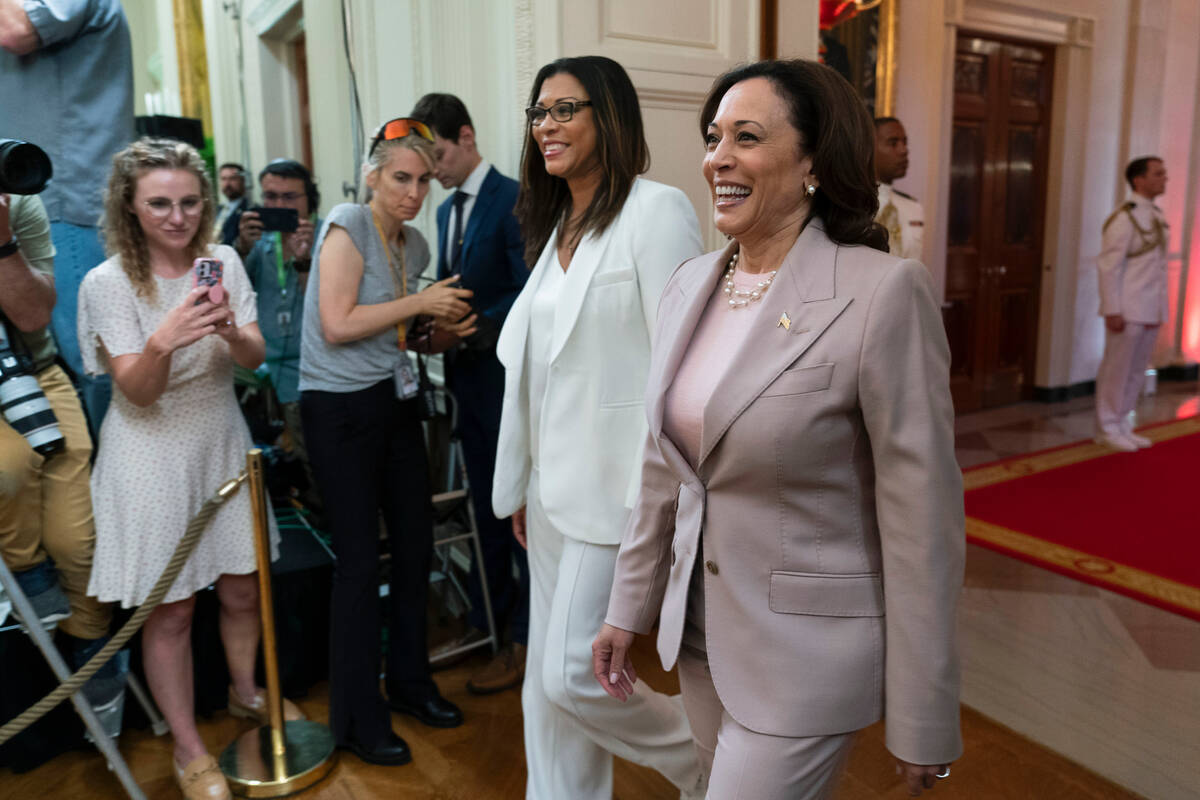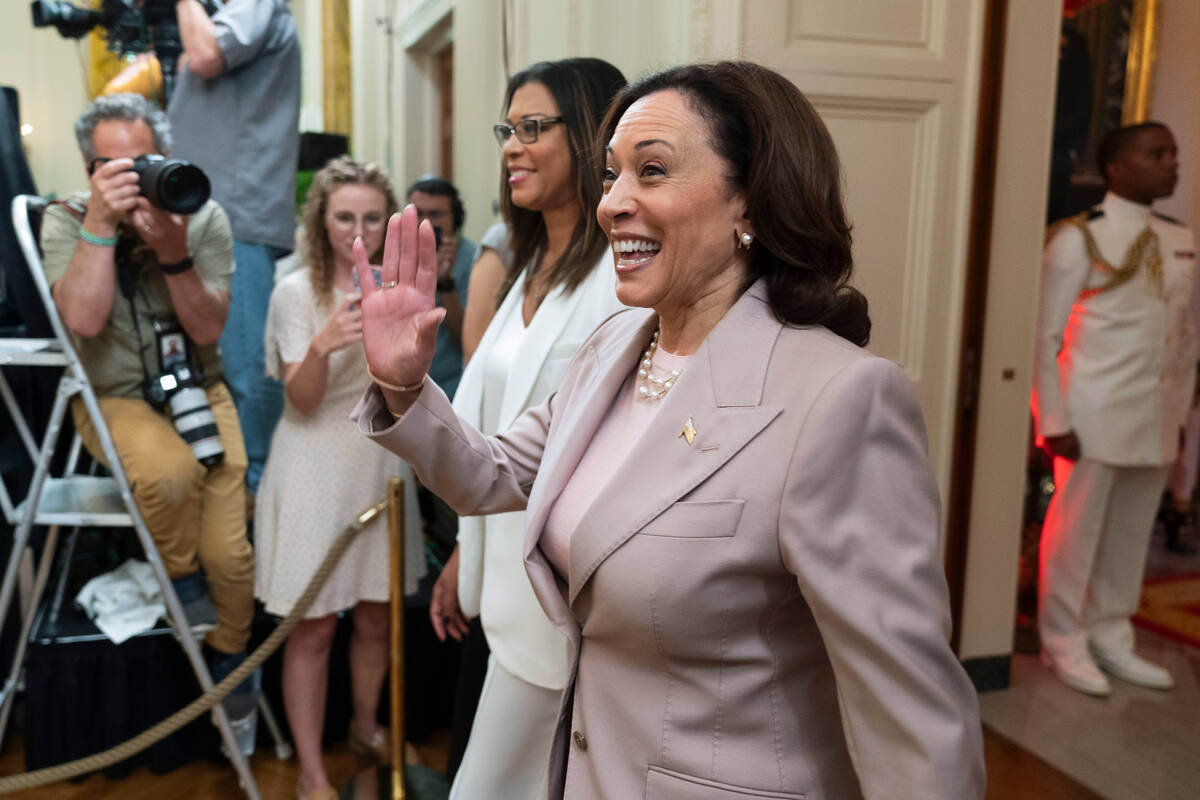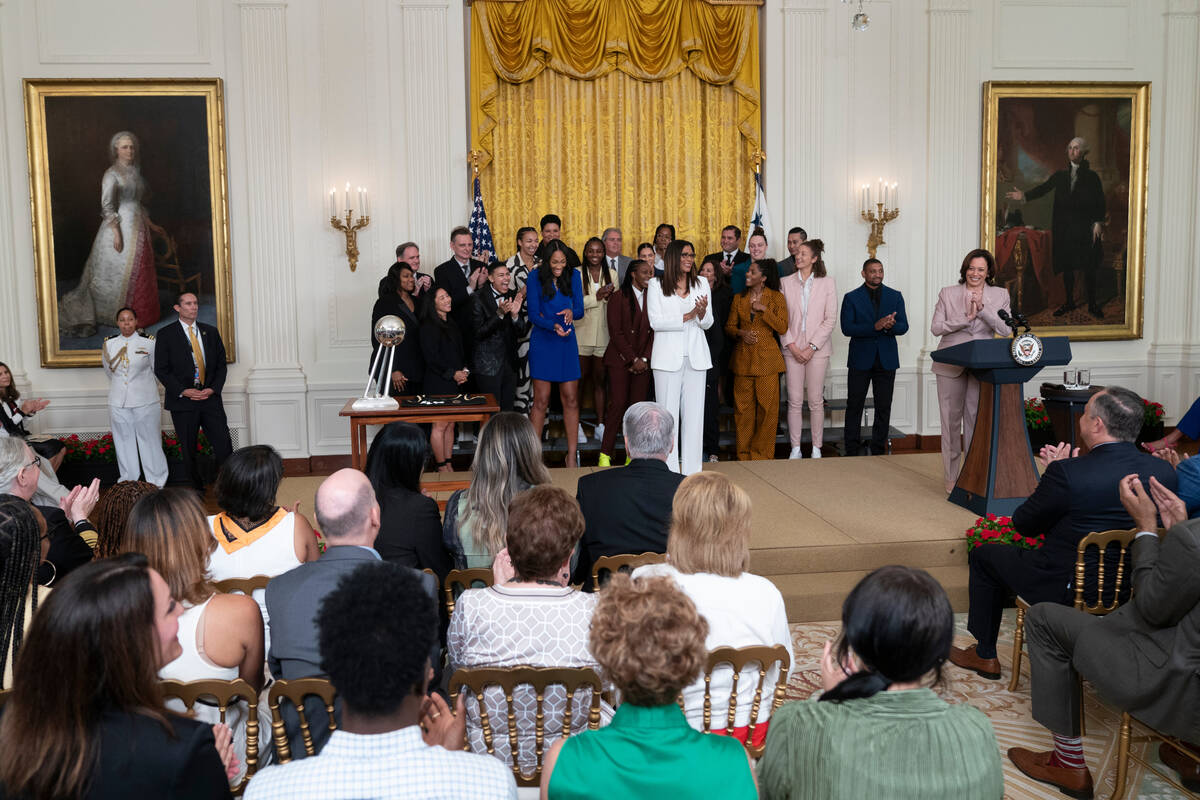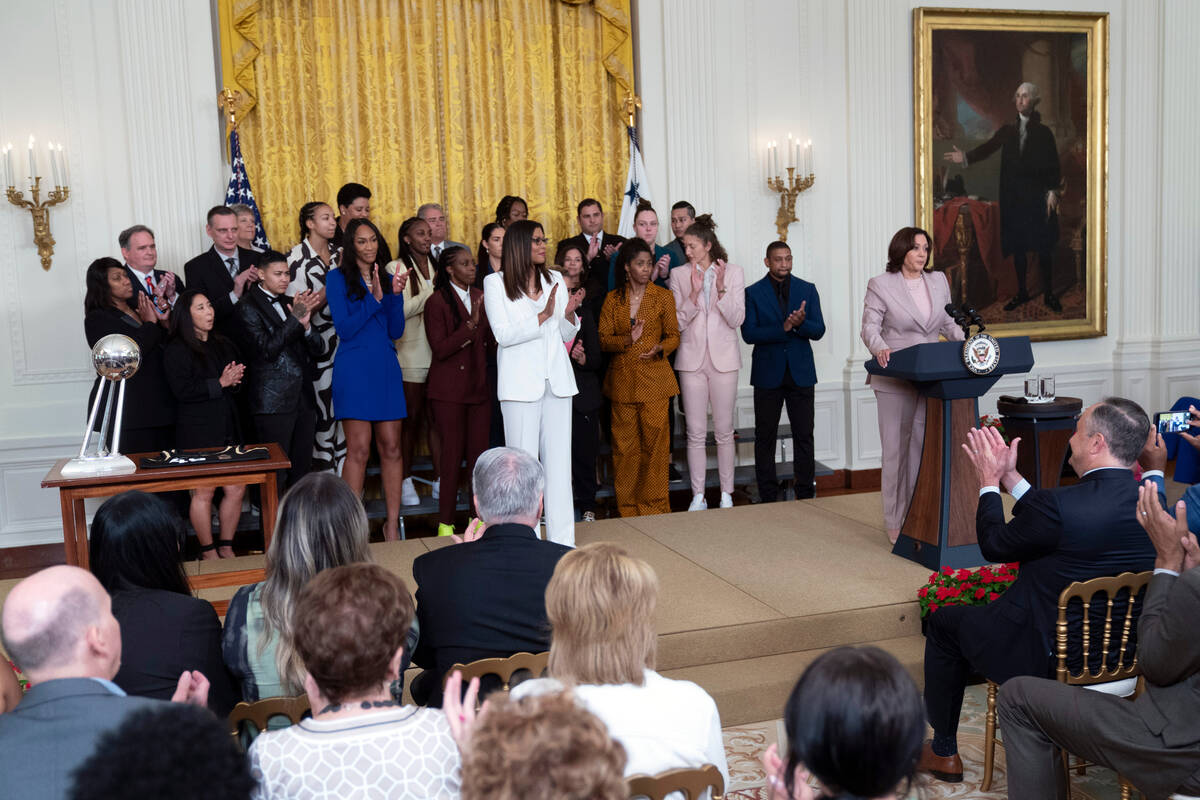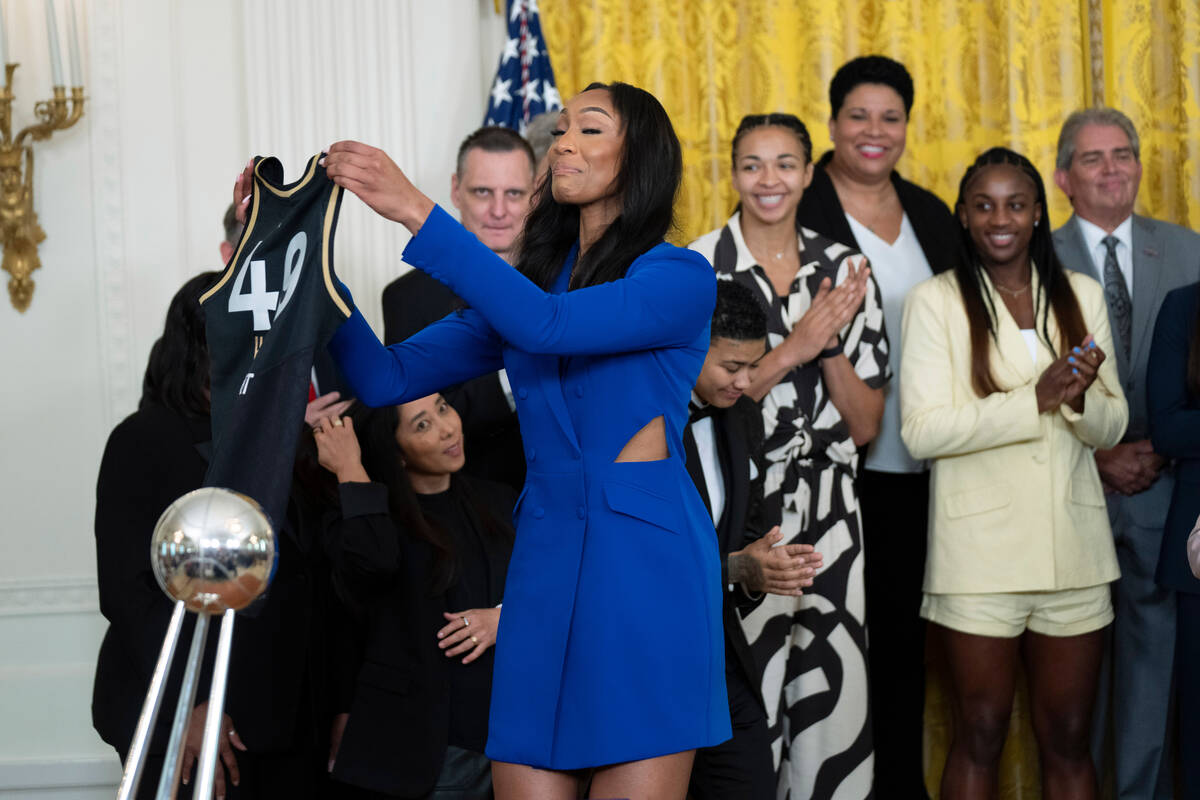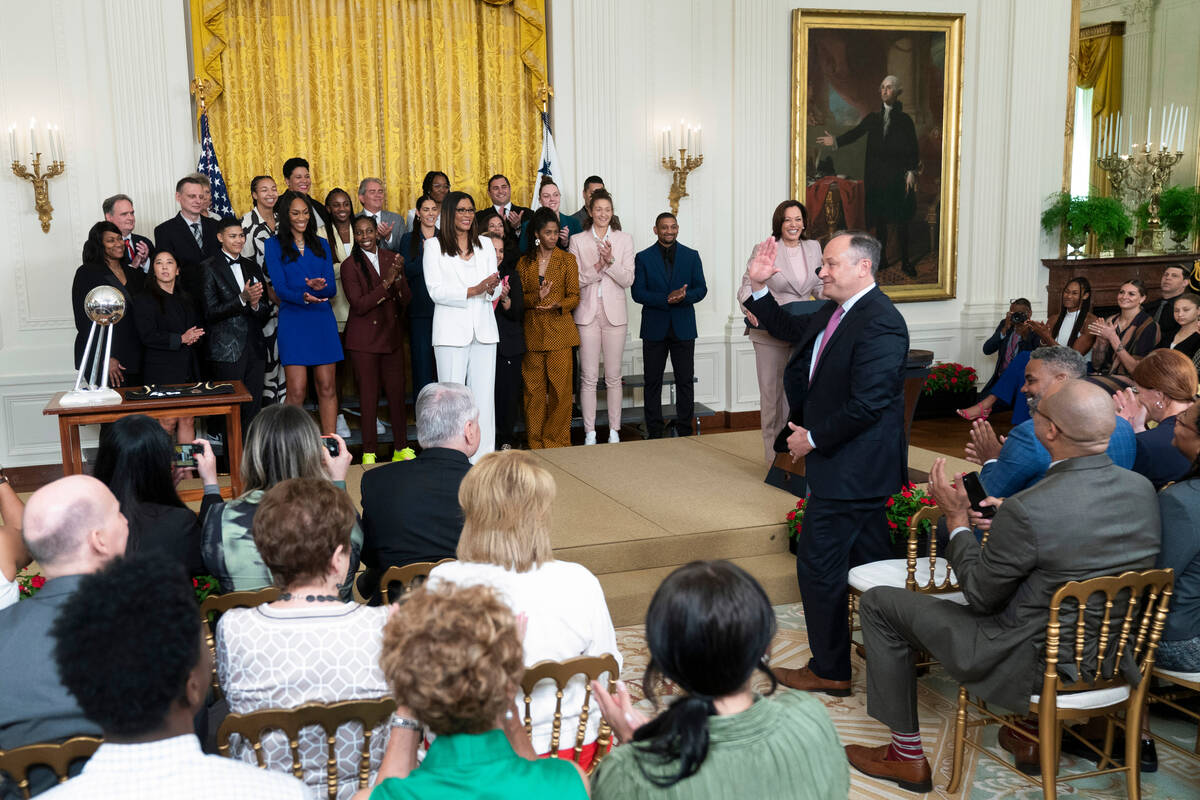 The Aces' roster was already filled with champions before they won the 2022 WNBA title. Yet, for many of them, Friday was their first trip to the White House to be honored for their achievements.
In 2017, A'ja Wilson led South Carolina to the NCAA national championship. However, the Gamecocks were forced to wait for an invitation from the previous administration for several months. They were eventually invited to an event with several other NCAA champions of other sports, but South Carolina declined, citing a need to focus on the season at hand.
"I was kind of bummed, obviously, that we couldn't go to the White House — just the place itself — when we won at South Carolina," Wilson said Thursday. "But I'm glad God gave me the opportunity to do it again at the pro level to go and visit.
"I'm glad we can all celebrate this again and just have some fun."
The Aces were hosted by Vice President Kamala Harris and second gentleman Douglas Emhoff in the East Room of the White House on Friday in Washington to celebrate their 2022 WNBA championship.
Players, coaches and front-office staff all joined Harris on stage. Wilson and 2022 WNBA Finals MVP Chelsea Gray presented the vice president with a custom Aces jersey featuring the No. 49 on the back.
"They remind everyone that Las Vegas is so much more than just four miles on the Strip," Harris said. "Because in addition to being champions on the court, these leaders are role models and leaders off the court."
The team was originally supposed to be welcomed by President Joe Biden and first lady Jill Biden, but the Biden family's extended vacation in Lake Tahoe meant they weren't in Washington to host the team as previously expected.
Other guests included Nevada U.S. Rep. Steven Horsford, Nevada Attorney General Aaron Ford, former Gov. Steve Sisolak and members of the Nevada state legislature.
The Aces were also joined onstage by former players Theresa Plaisance and Aisha Sheppard, who were both part of the 2022 championship team.
The Aces are in Washington to play the Mystics at 4 p.m. Saturday at Entertainment and Sports Arena.
While Harris praised the Aces' play on the court, the vice president spent a majority of her speech complimenting them for their actions off it, including their advocacy for youth mental health, social justice and support for Phoenix Mercury center Brittney Griner during her wrongful detention in Russia.
Wilson isn't the only Aces player who got to experience the White House for the first time as a champion Friday. Forward Alaina Coates, who recently signed a rest-of-the-season hardship contract with the Aces, was also on the 2017 South Carolina team. All-Star wing Jackie Young's 2018 Notre Dame national championship team never even received an invitation from former President Donald Trump's administration.
Young said she was excited to attend the event and celebrate with friends and family. She brought her uncle, who's been one of her biggest supporters throughout her career, and was happy to share this moment with him. Wilson, similarly, invited her parents.
Veteran wing Alysha Clark also got to visit the White House as a champion for the first time, despite winning WNBA titles with the Seattle Storm in 2018 and 2020. The team wasn't invited to celebrate their first championship by the previous administration, and Clark was forced to miss the team's 2020 title celebration with President Biden because of COVID-19.
"I get to bring my niece as my plus-one," Clark said Thursday. "So just being able to share this experience with her — she's an eighth-grader — and for her to come visit the White House and be in that space is going to be awesome."
Contact reporter Andy Yamashita at ayamashita@reviewjoural.com. Follow @ANYamashita on X.
Up next
Who: Aces at Washington Mystics
When: 4 p.m. Saturday
Where: Entertainment and Sports Arena, Washington D.C.
TV: NBAtv, SSSEN
Radio: KWWN (1100 AM, 100.9 FM)