Aces wing heads home playing best basketball of her pro career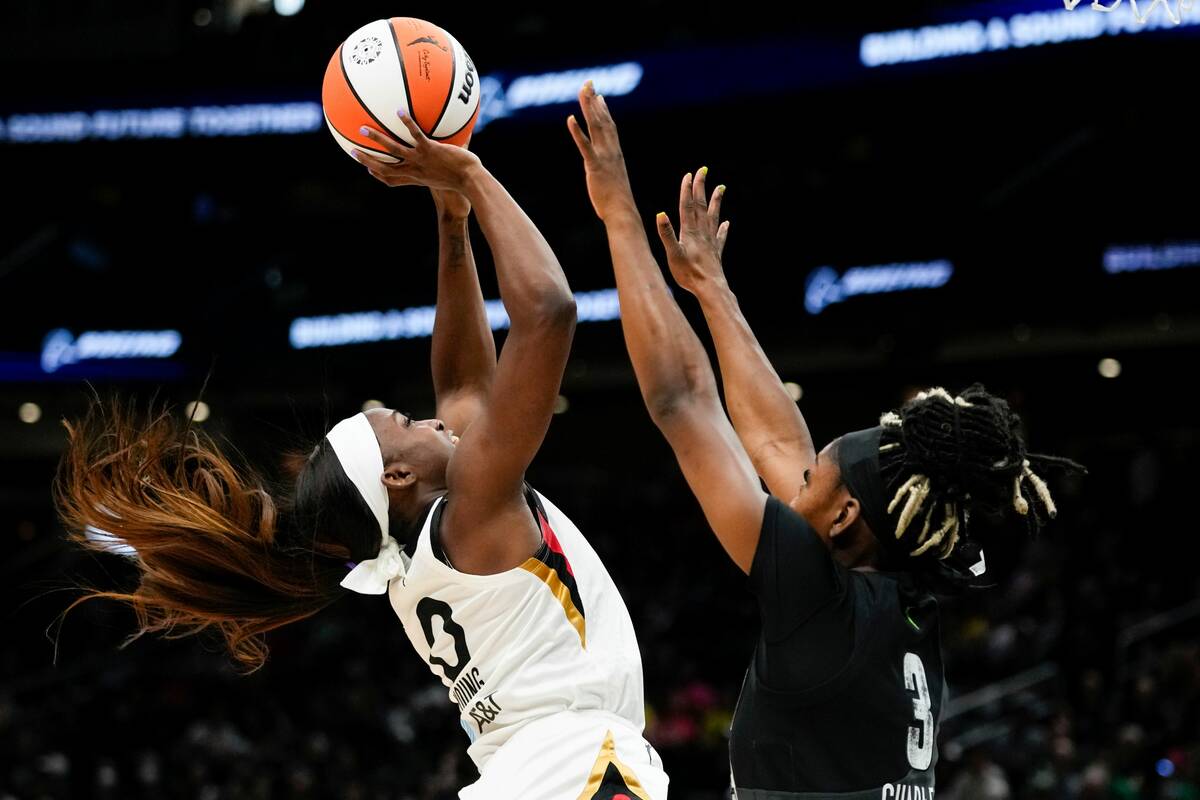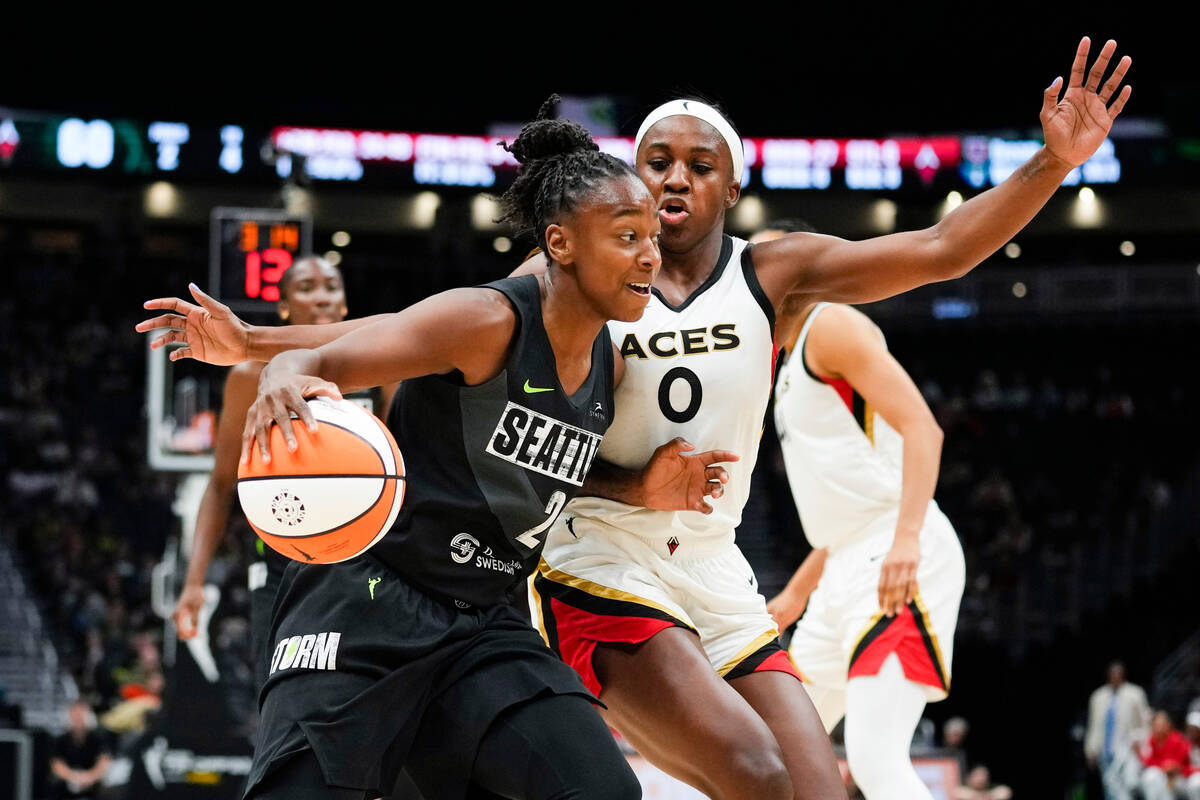 Few states are as synonymous with high school basketball as Indiana.
Basketball legends Larry Bird and Oscar Robertson called the Hoosier State home. Current NBA players Mike Conley, Desmond Bane, Eric Gordon and Gordon Hayward all played in Indiana, as did Phoenix Mercury guard and six-time WNBA All-Star Skylar Diggins-Smith.
None of them scored as many points in Indiana high school basketball as Aces wing Jackie Young.
Now, Young returns to her home state as a WNBA champion when the Aces (5-0) play the Indiana Fever (1-3) at 1 p.m. Sunday at Gainbridge Fieldhouse in Indianapolis.
"It's always fun getting to go back home," Young said. "I always have a lot of friends and family there to support me."
Young was a phenom at Princeton Community High School in Princeton, Indiana, scoring 3,268 points during her career. She broke the 26-year-old record held by Damon Bailey to become the Indiana high school all-time scoring leader, regardless of gender.
She also led Princeton Community to its first and only girls basketball championship during the 2014-15 season.
"Princeton, they've followed me my whole career at high school, at Notre Dame, here," Young said. "They come out to Vegas. I know they're super excited for the game."
Young returns to Indiana playing the best basketball of her professional career. After winning the 2018 NCAA championship at Notre Dame, Young was selected No. 1 overall by the Aces in the 2019 WNBA draft.
Her transition to the league wasn't easy, but Young emerged as a core piece for the Aces last season, earning her first All-Star appearance and winning the WNBA's most improved player award.
She has continued to improve this season. Young is averaging a team-best 22.4 points per game, ranking her fourth in the WNBA entering Sunday. She's already broken her career-high scoring mark with a 30-point performance against the Los Angeles Sparks on May 25. Young has led the Aces in scoring three times in five games and has scored 20 points or more four times.
Young's also scoring extremely efficiently. She's shooting 61.5 percent from the floor, third-best in the WNBA behind Phoenix Mercury center Brittney Griner and Fever forward Aliyah Boston, traditional post players who play close to the basket. Young has taken at least 16 more shots than anyone else in the league who ranks in the top 10 for field goal percentage, and is making 53.8 percent of her 3s.
All this scoring is added to Young's responsibilities as the Aces' primary perimeter defender. Her average of 2.4 steals per game is tied for second in the WNBA.
Following Young's 20-point outing against the Atlanta Dream on Friday, Aces coach Becky Hammon said the fifth-year wing is taking advantage of opposing teams focusing their defensive game plans on Aces guards Chelsea Gray and Kelsey Plum.
Hammon praised Young's ability to score from anywhere on the court and said the Aces need her to continue staying aggressive on offense.
"She's important for us," Hammon said. "Defenses can take away one or two things — maybe three — but it's really hard to take away four, five and six things."
Contact reporter Andy Yamashita at ayamashita@reviewjournal.com. Follow @ANYamashita on Twitter.
Up next
Who: Aces at Indiana Fever
When: 1 p.m. Sunday
Where: Gainbridge Fieldhouse, Indianapolis
TV: CBSSN, SSSEN