'Being great every night is hard': Aces put stop to rare losing skid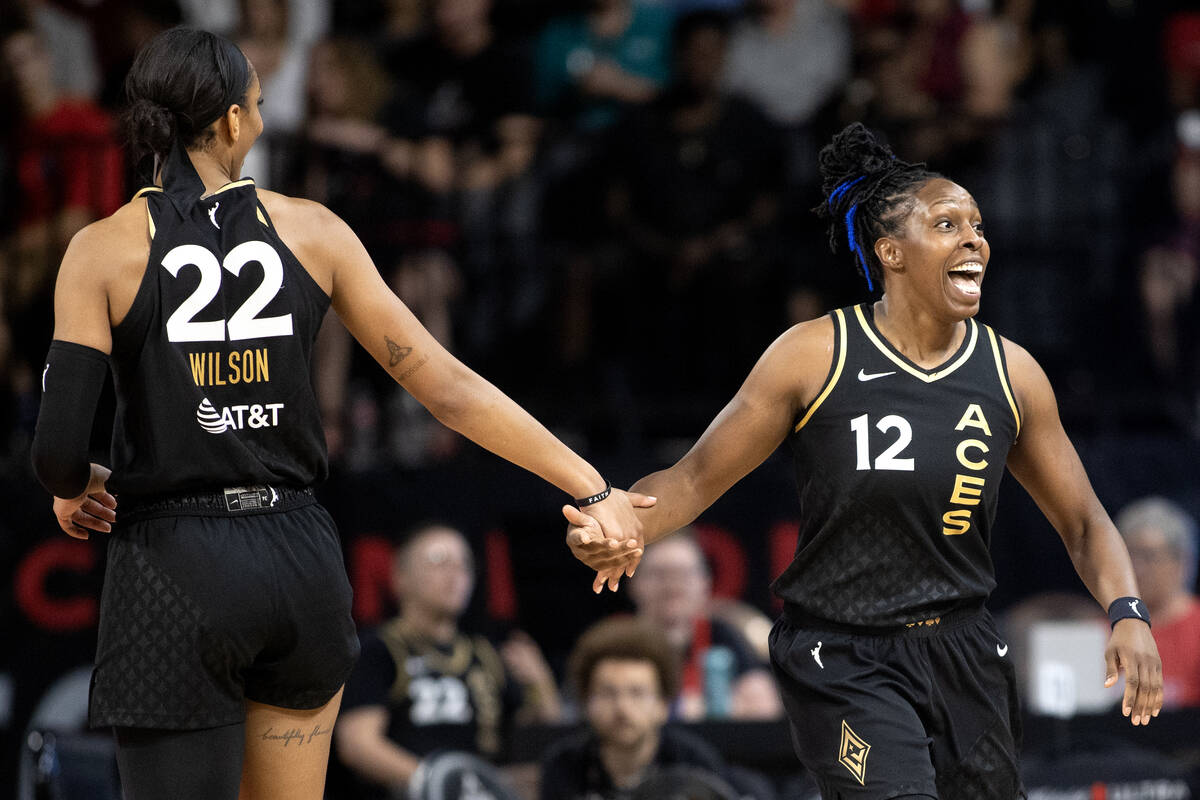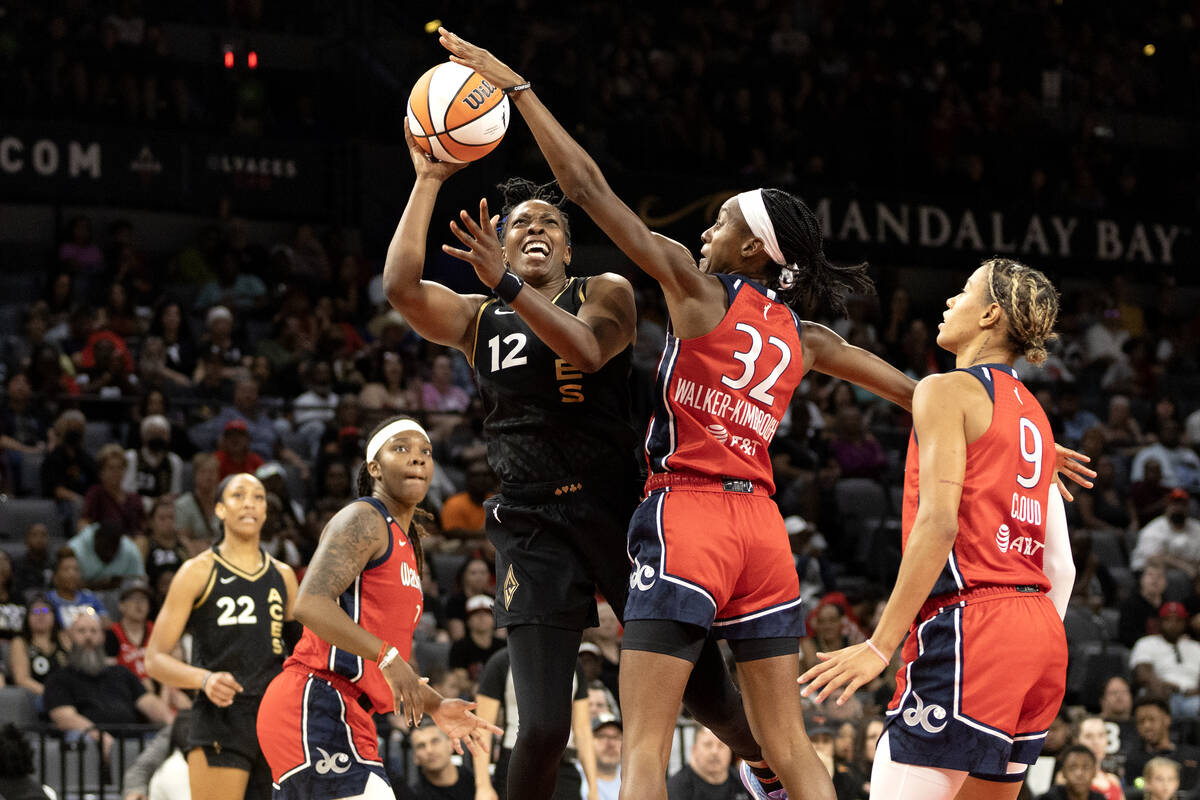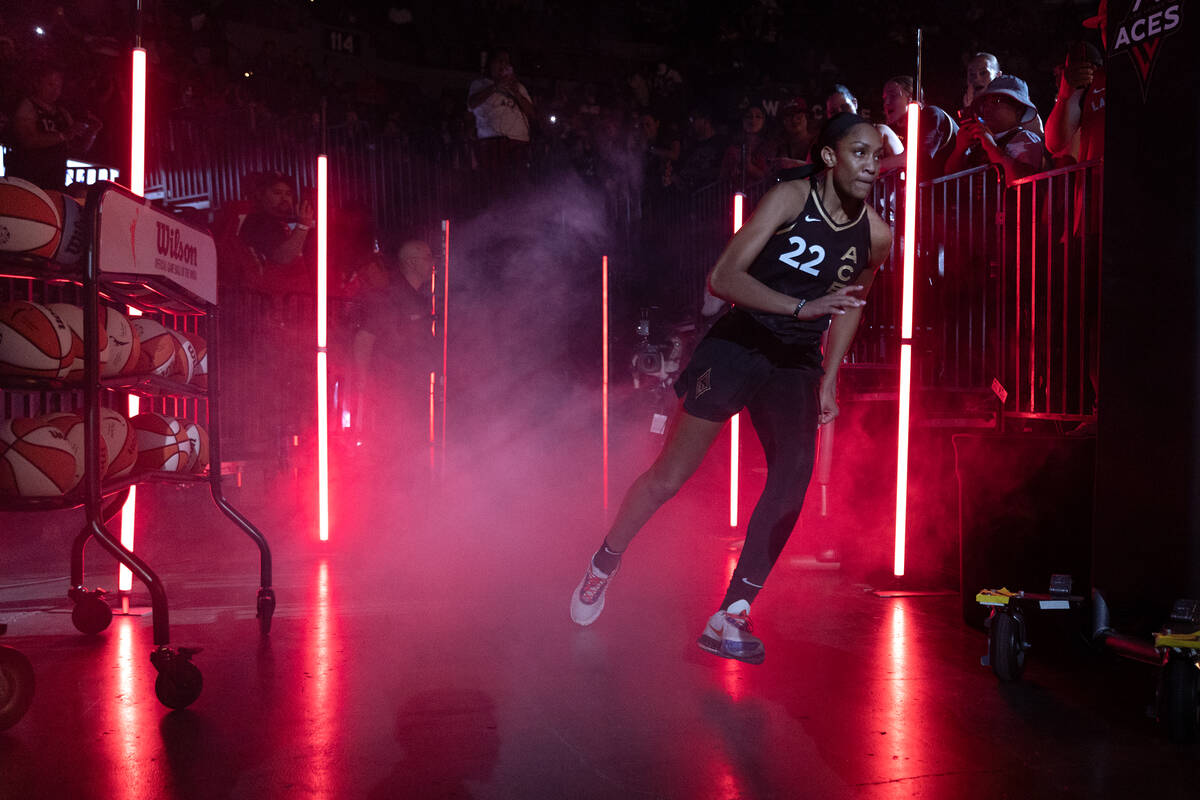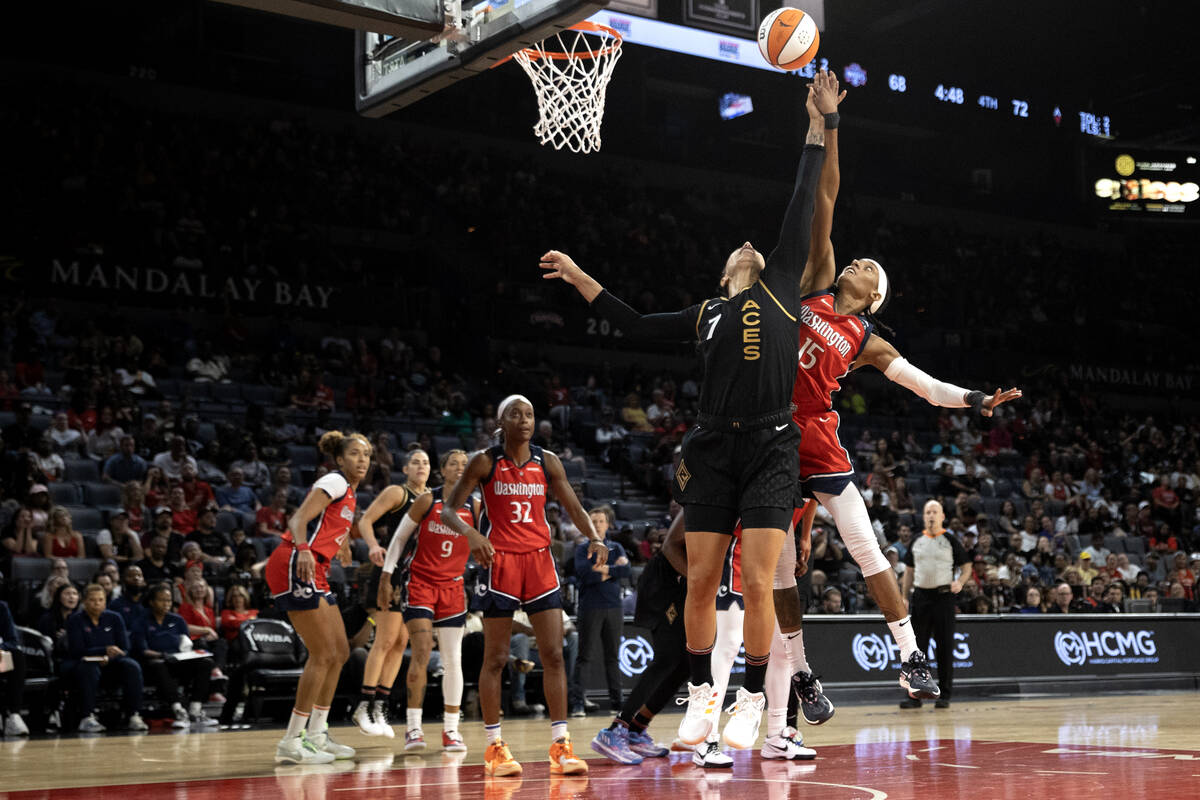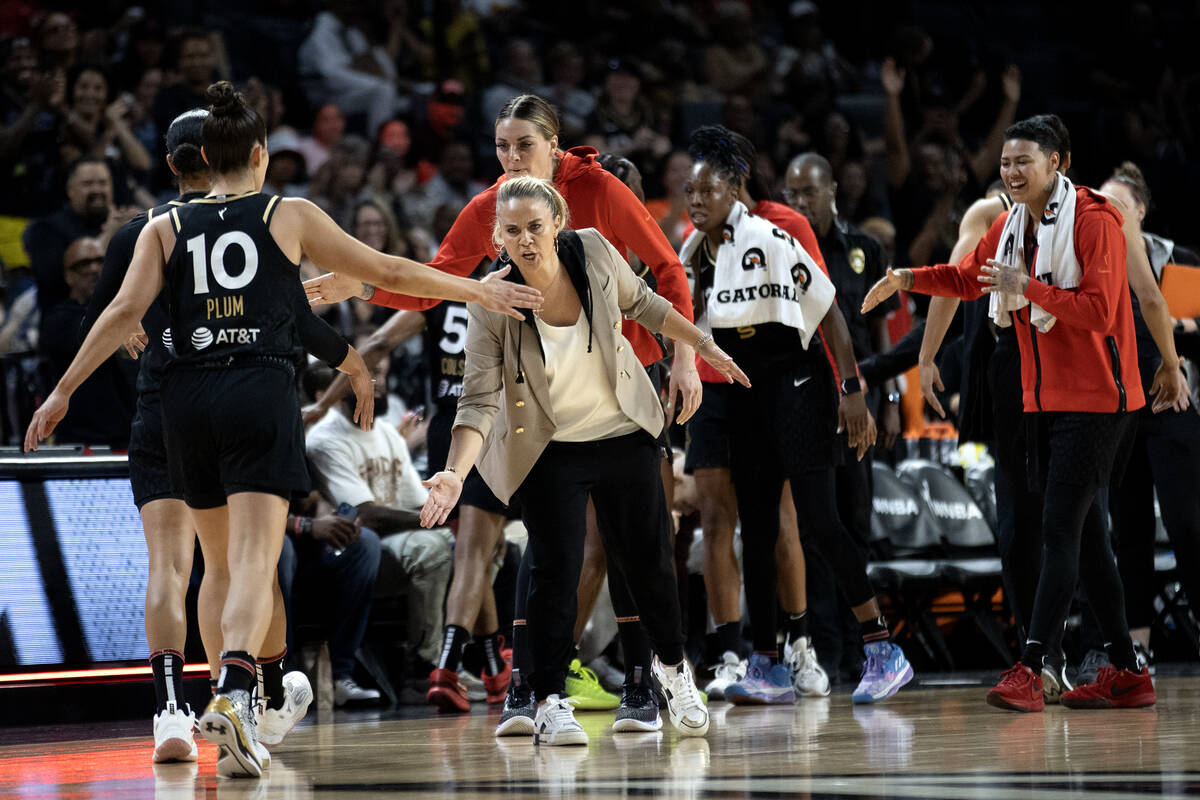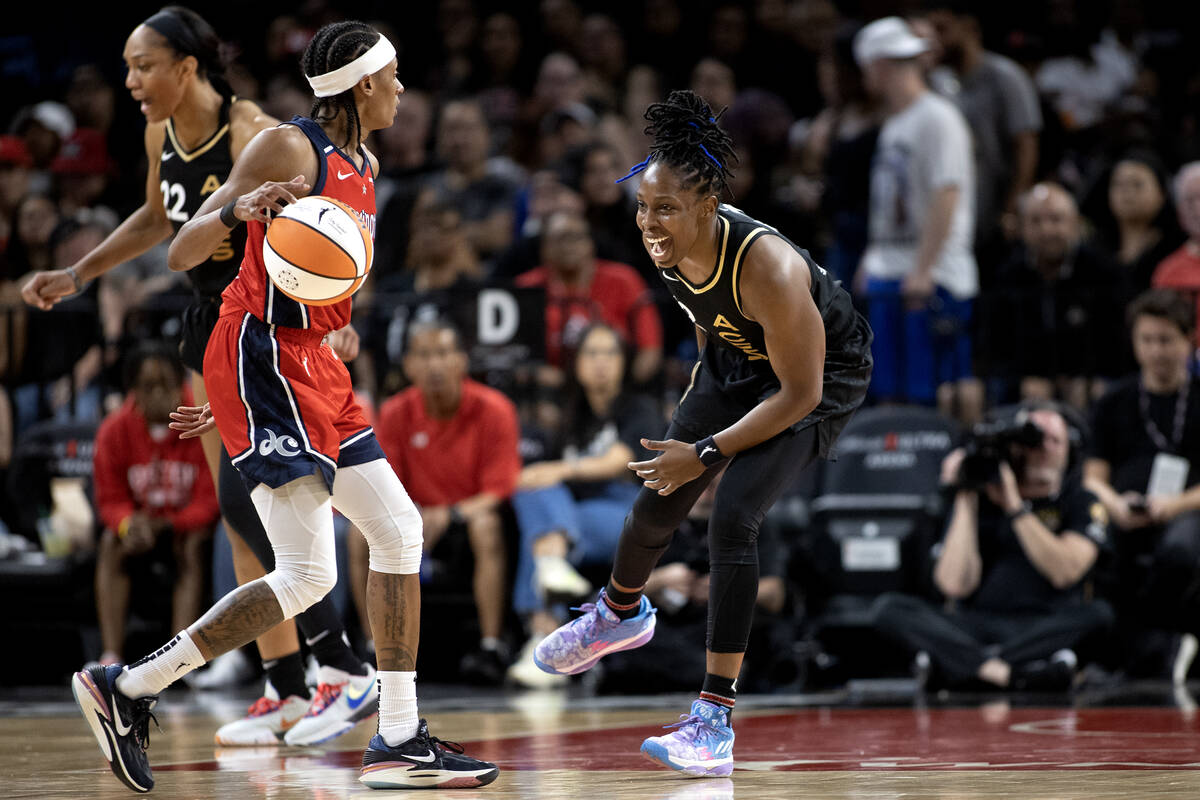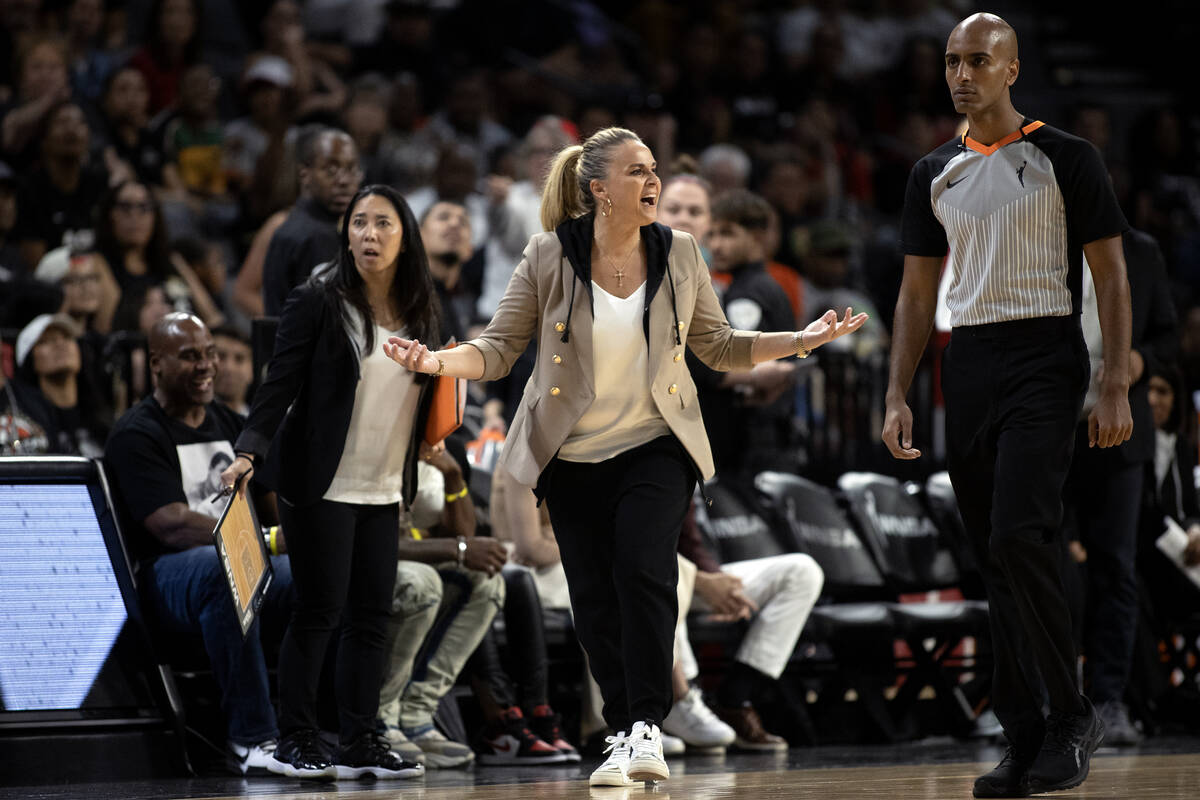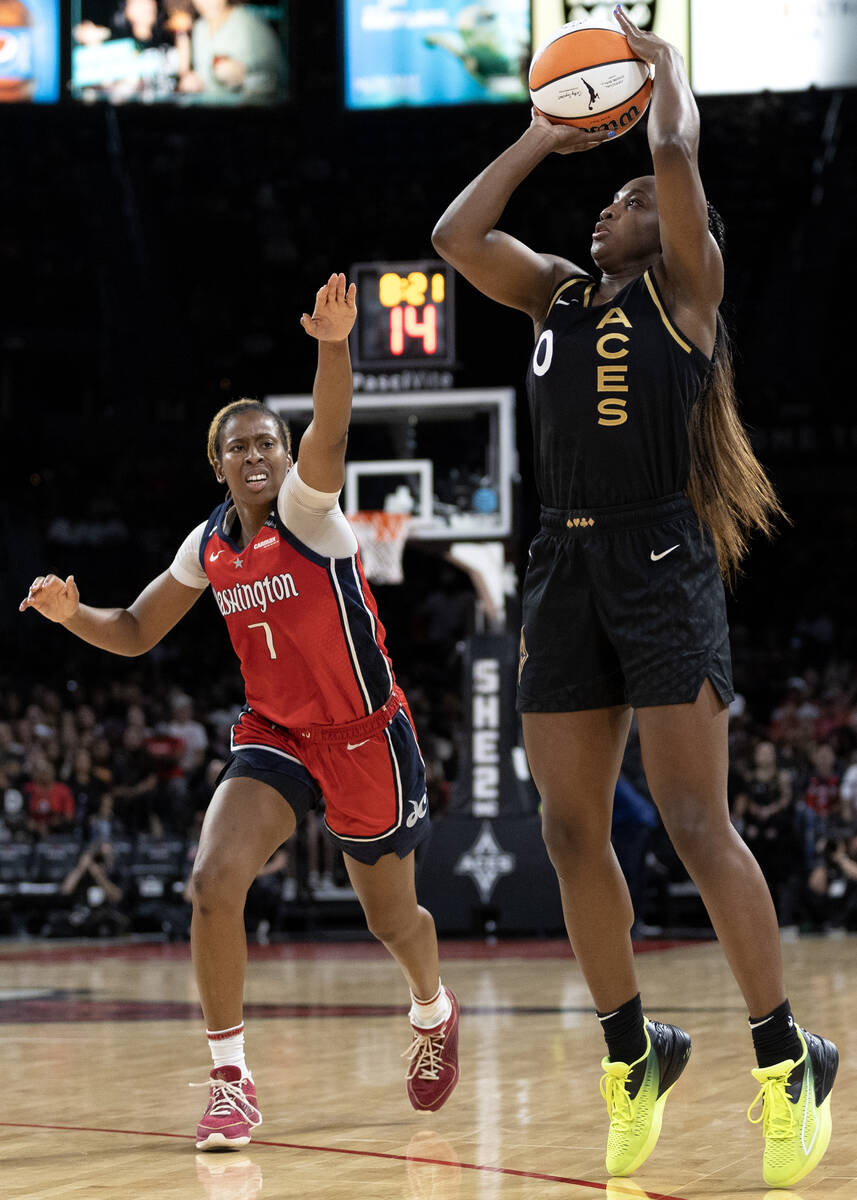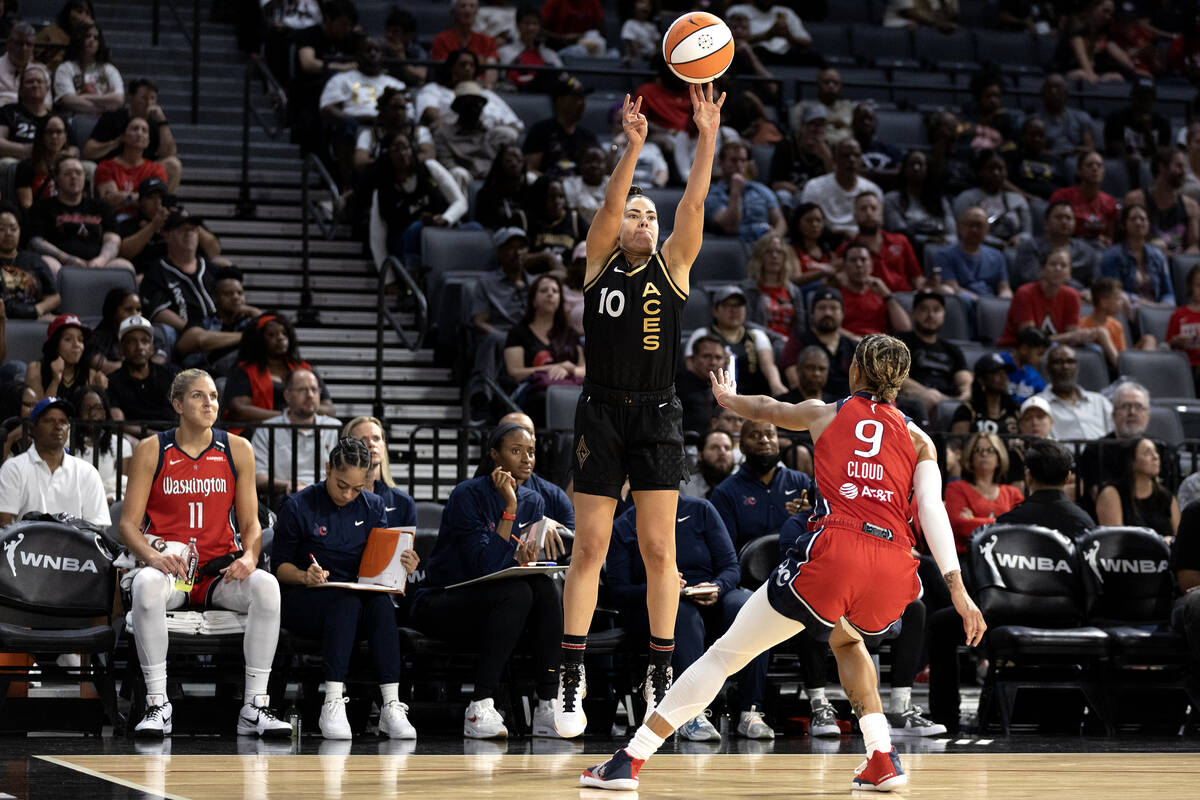 It only took the Aces two straight losses to get sick of the feeling of defeat.
Reigning WNBA MVP A'ja Wilson led all scorers with 26 points, guard Chelsea Gray added 21 points, and the Aces, coming off two losses at the end of a grueling road trip, defeated the Washington Mystics 84-75 on Thursday at Michelob Ultra Arena.
Guard Kelsey Plum said a fan approached her while she was eating lunch Wednesday, pleading for the Aces to win.
"She was like, 'I'm sick of it,'" Plum said. "And I was like, 'You know what, you're right.'"
Added Wilson: "It really feels like we've lost 30 in a row."
The Aces (31-6) fended off a late run by the Mystics (17-19) to secure the victory in front of 8,619 fans. The win ensures coach Becky Hammon still hasn't lost three consecutive games since taking over last season.
"Being great every night is hard," Hammon said. "It's hard, and they work their butts off every night to put on a great show every night. We're spoiled watching their greatness."
Veteran Aces forward Alysha Clark also had a bounce-back game, scoring 11 points off the bench and making two 3-pointers to finish a game-best plus-14 in 28 minutes.
Two-time MVP Elena Delle Donne scored 17 to lead the Mystics. Washington only made 10 field goals in the first half, but briefly stormed back for a one-point lead in the third quarter before the Aces finally pulled away.
The Aces next host the Seattle Storm at 6 p.m. Saturday.
Here are three takeaways from the game:
1. Plum's double-double
Plum, a first-team All-WNBA performer, finished the first half with one point and no field goal attempts, but she was a game-best plus-14 during 18 minutes of play. Plum didn't take her first shot until the 6:31 mark of the third quarter.
Plum didn't have her greatest scoring outing against the Mystics, but she found a way to have an impact. She had 12 points and 10 assists, tying her season-high. She went 2 of 3 from 3 and added three rebounds and a steal in 38 minutes.
"For me, I'm better than what I've showed for the last seven or eight games," Plum said. "We've had some slippages, and I feel like a lot of that is on me because I have to play the right way."
2. Colson cracks rotation
For most of the past two seasons, veteran guard Sydney Colson's value has been mostly intangible.
Colson has provided some value on the court recently, too. She scored six points during eight minutes against the New York Liberty on Monday after Plum got into foul trouble, and Hammon praised Colson for her play.
She got in early against the Mystics, registering four points and two steals in the first half. Hammon said Colson brings a veteran mindset and good ball pressure as the Aces try to continue getting minutes from their reserves.
"She made fun things happen on the court," Hammon said.
3. Parker makes appearance
Candace Parker was at the game Thursday, wearing a full boot as she continues to rehab from surgery on her fractured left foot. The two-time MVP hasn't been traveling with the team recently, though Hammon said she continues to regularly talk to Parker about tactics and other basketball minutiae.
Hammon didn't have any major updates or a timeline for Parker's potential return as she's still using "an assisted walking apparatus."
"We certainly miss her," Hammon said, "and her professional approach."
Contact reporter Andy Yamashita at ayamashita@reviewjournal.com. Follow @ANYamashita on X.
Postseason tickets going on sale
Tickets for the first round of the WNBA playoffs and the semifinals are scheduled to go on sale at 10 a.m. Friday.
The Aces have already clinched a top-two seed, and will have homecourt advantage through at least the semifinals.
The Aces' first game of the first round will be held at T-Mobile Arena, and the rest of their playoff games will be played at Michelob Ultra Arena.
The first round is a best-of-three series with the higher seed hosting Games 1 and 2. The semifinal is a best-of-five series, and the higher seed hosts Games 1, 2 and 5.
Tickets start as low as $12 and can be purchased on the Aces' website.
Andy Yamashita/Las Vegas Review-Journal