Key Aces star withdraws from Olympic team
Updated July 16, 2021 - 8:51 pm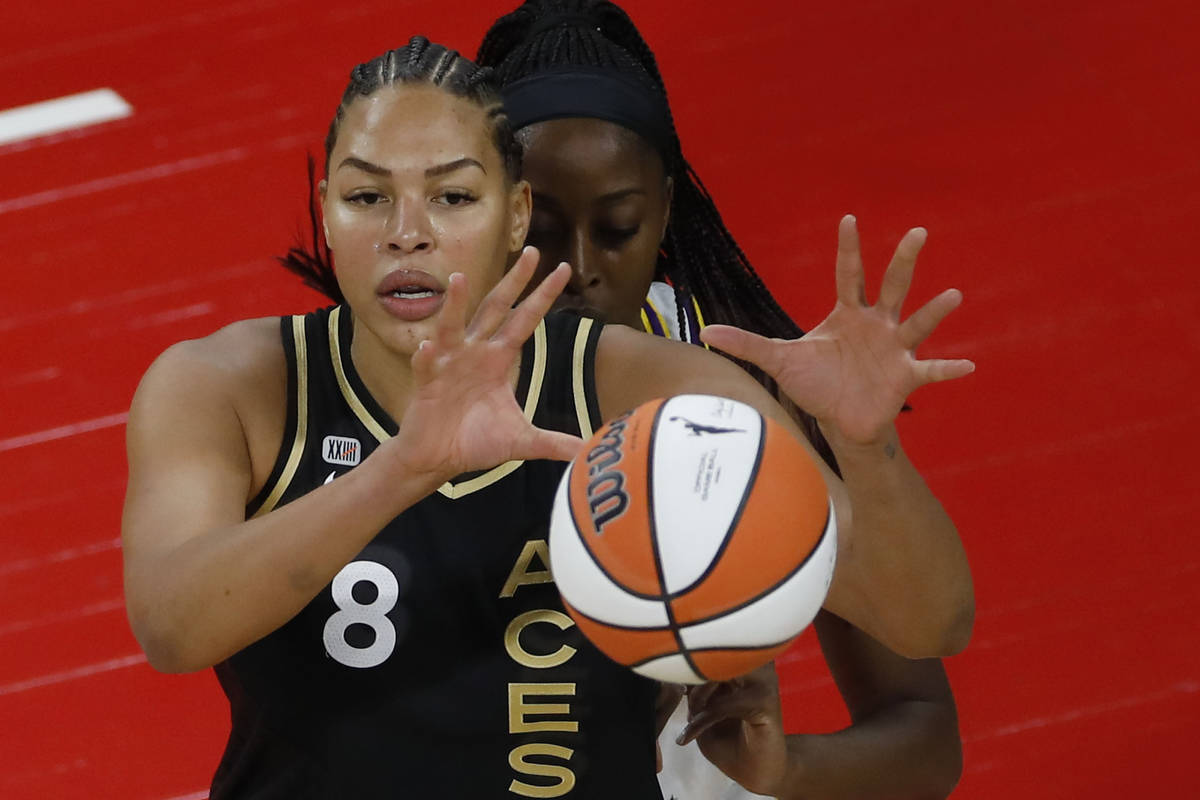 Aces All-Star center Liz Cambage is withdrawing from the Australian national team and will not participate in the Olympics in Tokyo, she announced Thursday night via Twitter.
Cambage cited struggles with her mental health and revealed she's been experiencing panic attacks and insomnia, and hasn't been eating. She expounded upon her decision Friday in a video she posted to Instagram, explaining that it had been a few days in the making and saying she'd been at a "breaking point for a more than a month or so now."
She said in the tweet that the "bubble" setting in the Olympics was a source of anxiety, and said in the video that the bubble setting the WNBA utilized last season played a factor in her decision to opt out.
"I'm not OK in a bubble. I'm not OK playing in front of no fans," she said. "If I have no escape from a situation, it gives me and anxiety and I panic. There's definitely no escape except for leaving once you get into Tokyo. … There ain't no point in dragging someone over there that's already feeling mentally weak."
— Elizabeth Cambage (@ecambage) July 16, 2021
Cambage has been transparent about her mental health in the past, penning an essay in 2019 for the Player's Tribune about her battles with anxiety and depression.
She often uses her platform as a WNBA player to promote the importance of self love and mental health.
She was the centerpiece of an Australian team — known as the Opals — that beat the American national team Friday and figures to challenge for a medal in Tokyo. She acknowledged on Instagram that she involved in a physical altercation this week during a private scrimmage against the Nigerian national team.
ESPN reported Thursday that the Opals were contemplating her future with the program.
A person with knowledge of the situation said Cambage "was not the aggressor at all."
"Everything that happened and everything that was said is on film," Cambage said on Instagram. "I know what happened and I do not appreciate the lies and the people who try to constantly tear me down."
Cambage convened with the national team last week in Las Vegas and missed two Aces games as a result. The 29-year-old was a WNBA All-Star for the fourth time this year, averaging 14.6 points and 8.9 rebounds for Las Vegas, which has the second-best record in the league.
She didn't play Wednesday in the All-Star Game after sustaining a minor hip injury in practice with the national team. But she spoke after the game about the prestige of representing Australia at the Olympics in Tokyo, noting that she wanted to win a gold medal to honor Australian basketball legend Lauren Jackson.
"Yesterday was literally one of the hardest decisions of my life, but it had been coming," Cambage said Friday in her video.
Contact reporter Sam Gordon at sgordon@reviewjournal.com. Follow @BySamGordon on Twitter.