Las Vegas Aces avoid elimination with 92-75 win over Mystics
Updated September 22, 2019 - 7:20 pm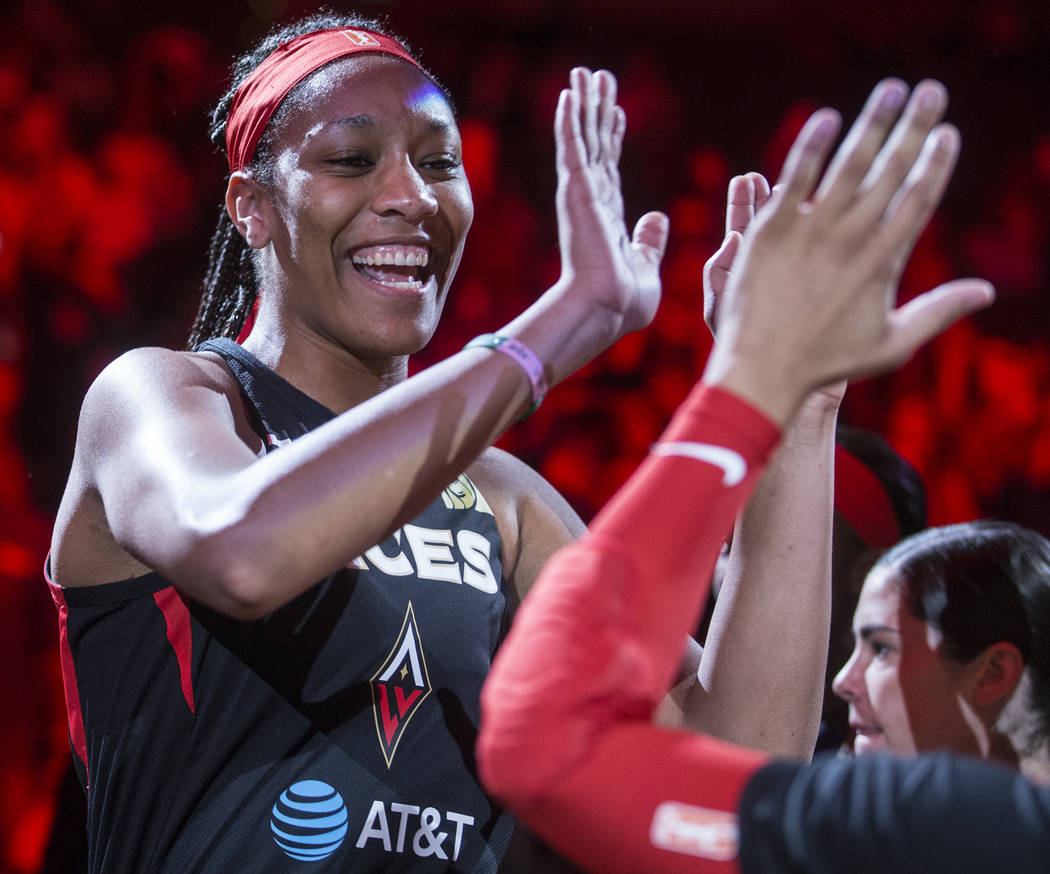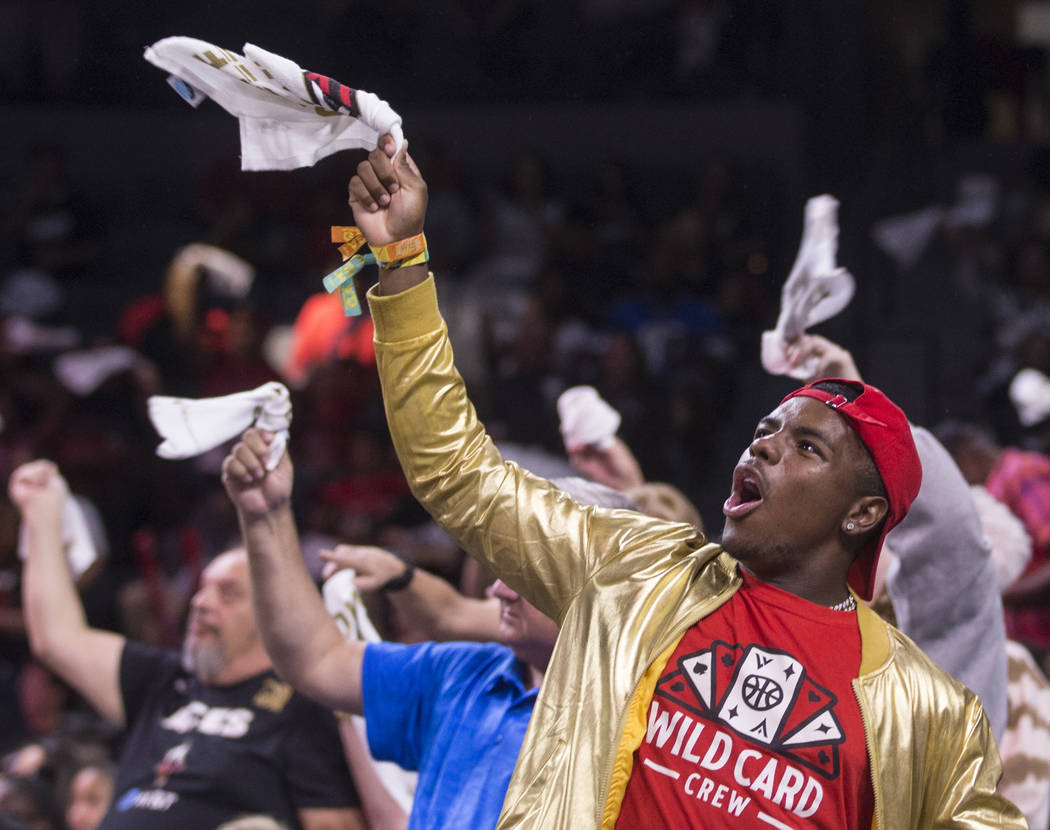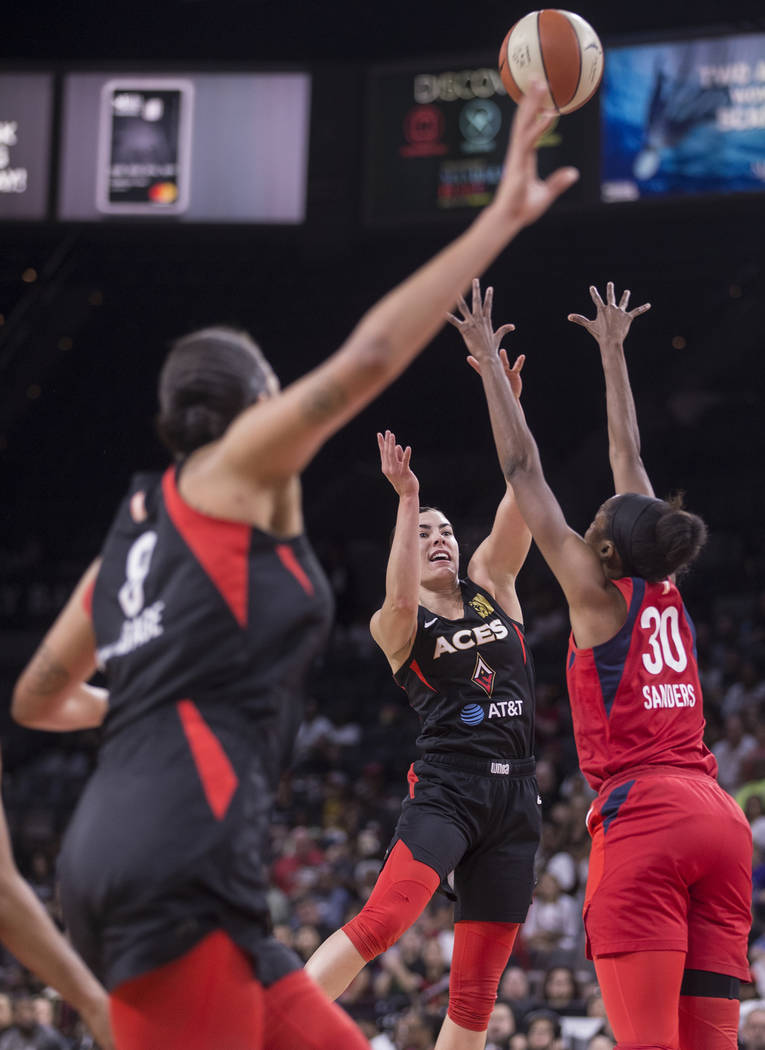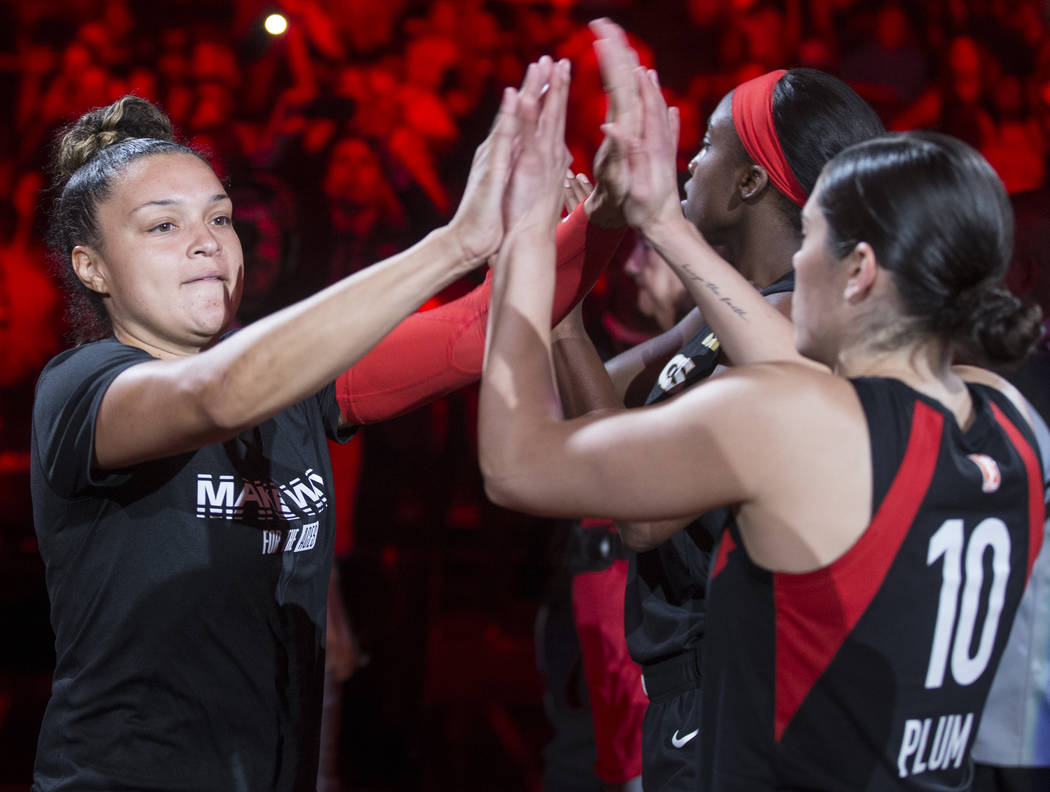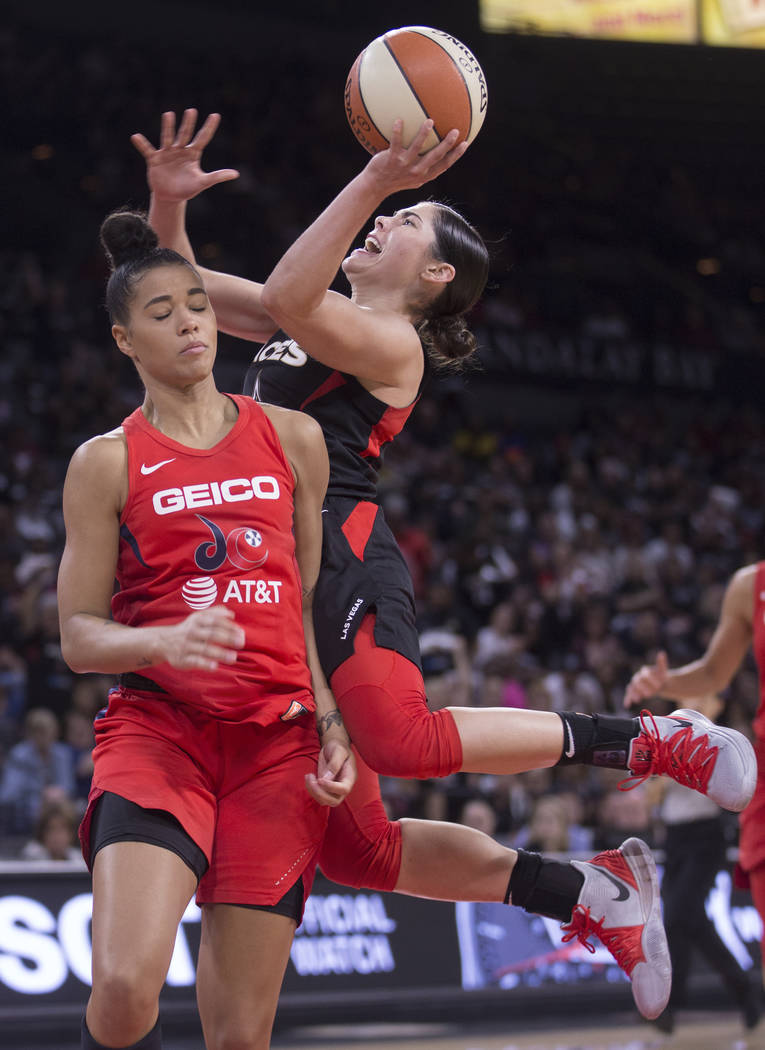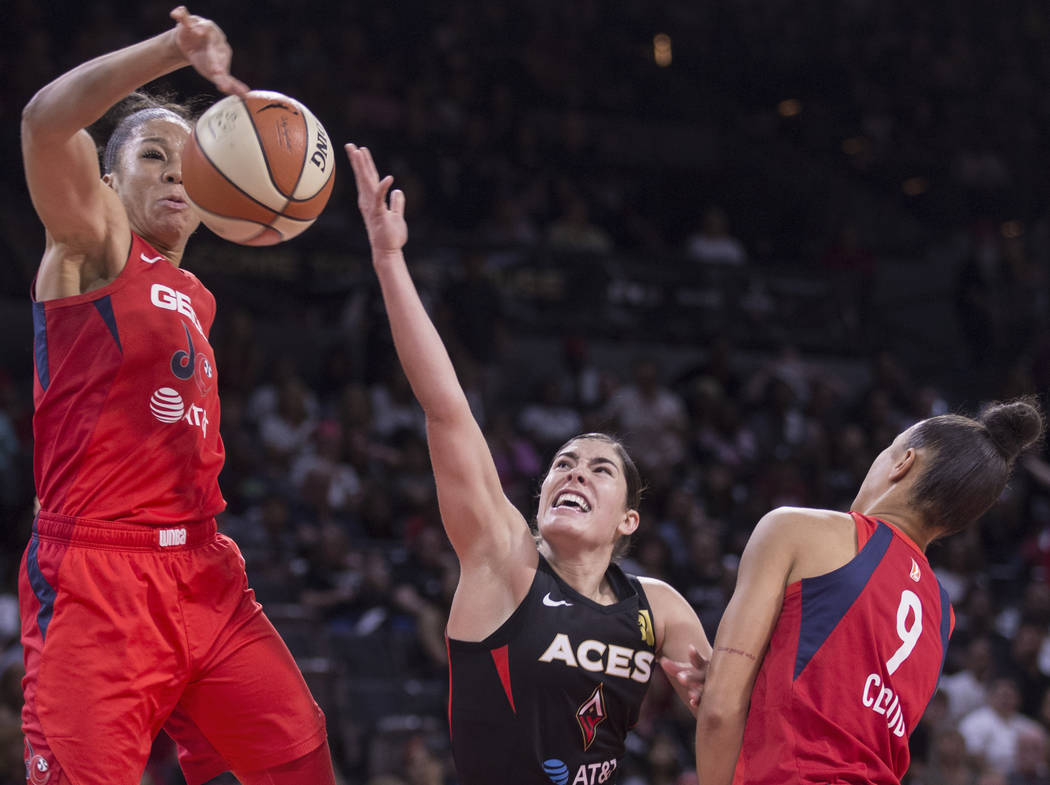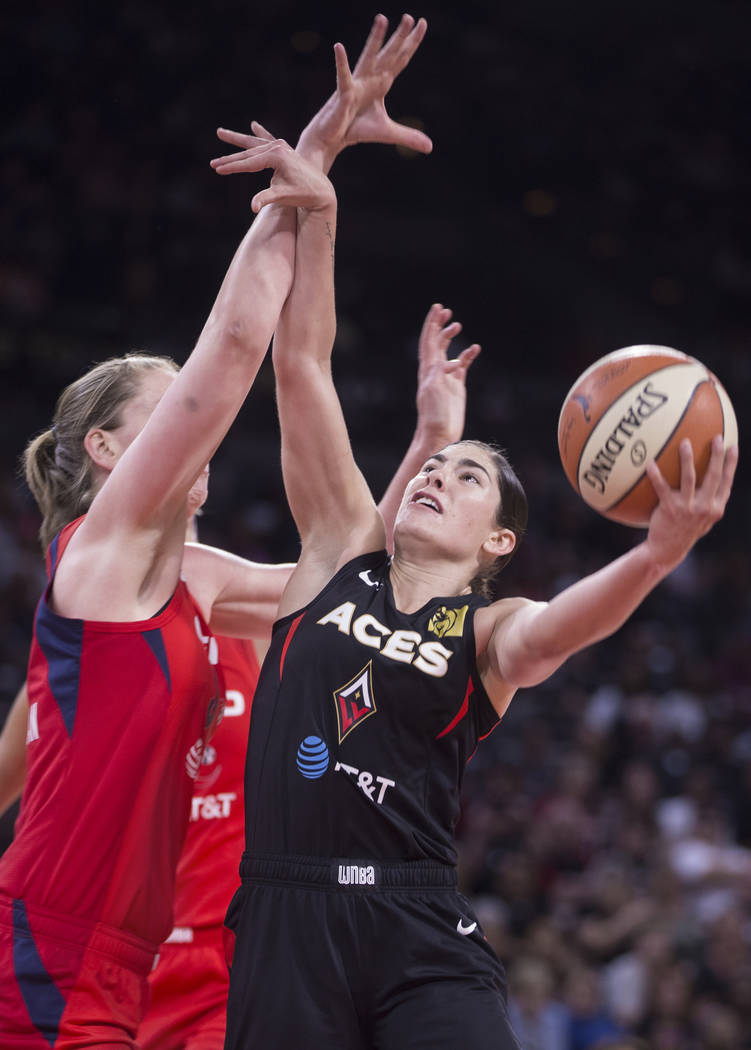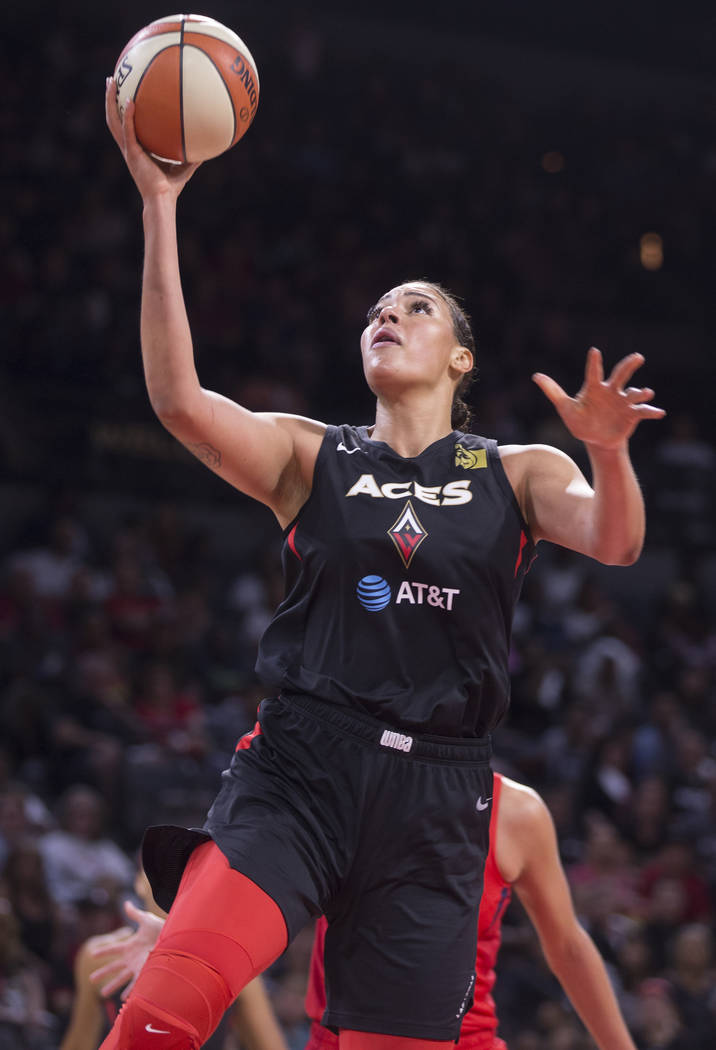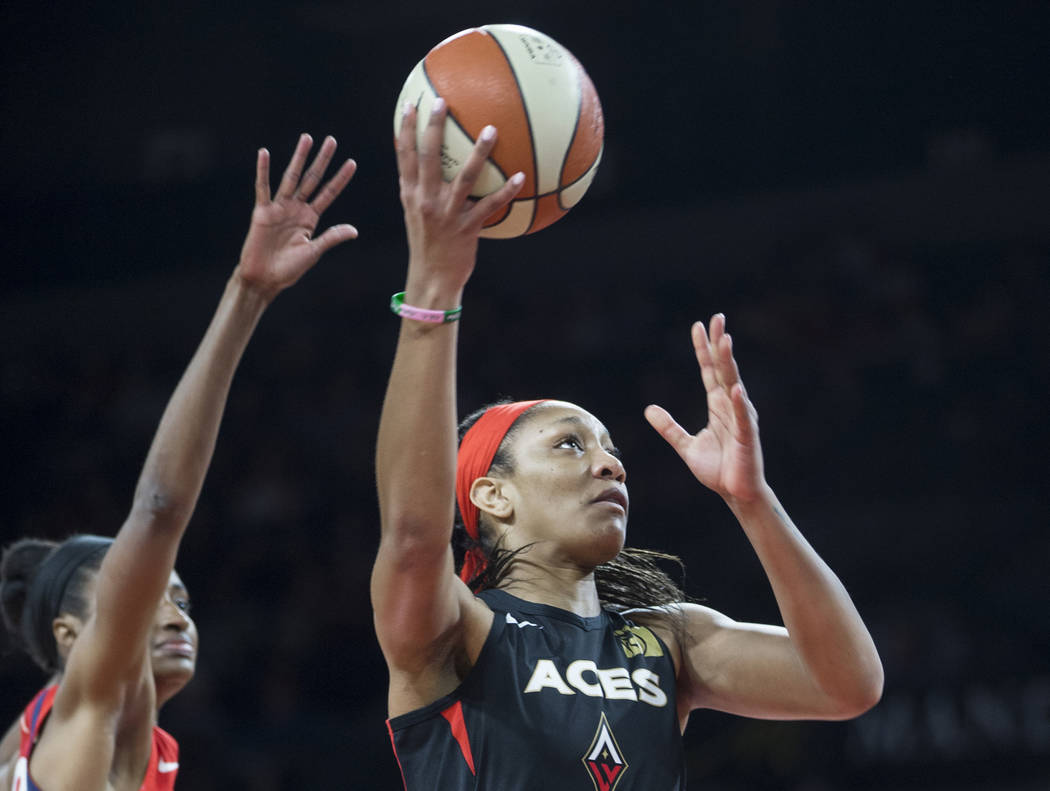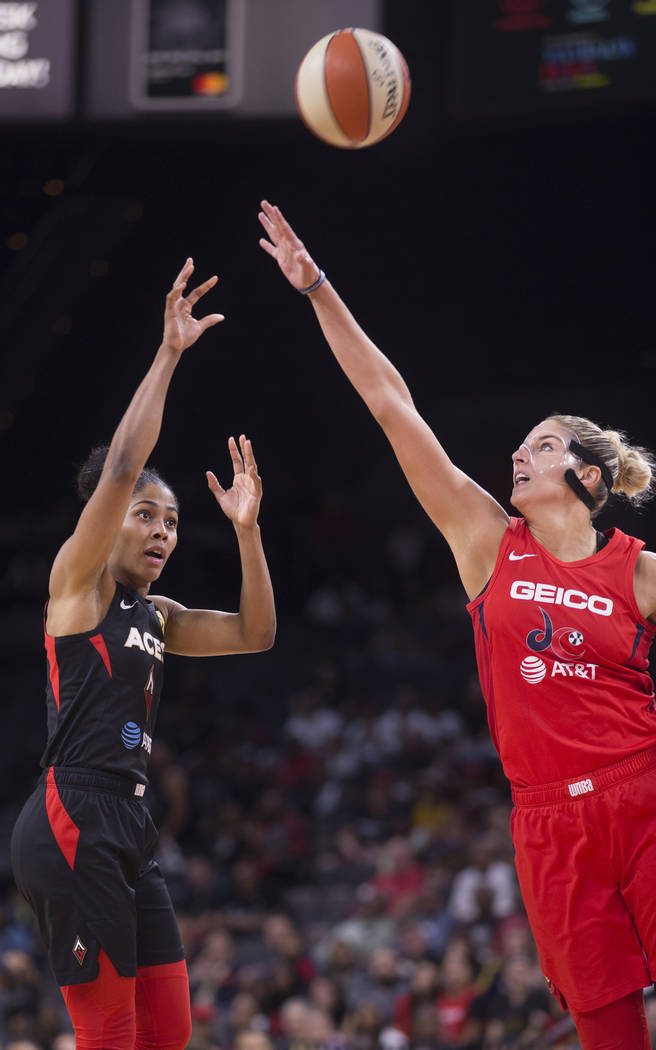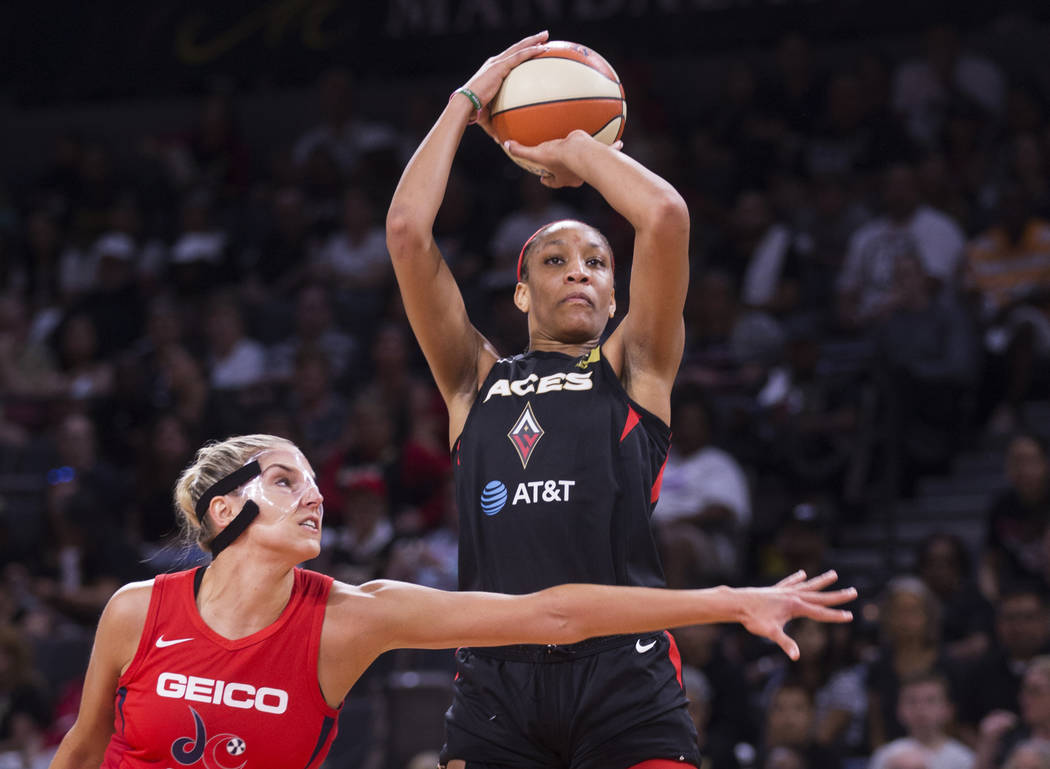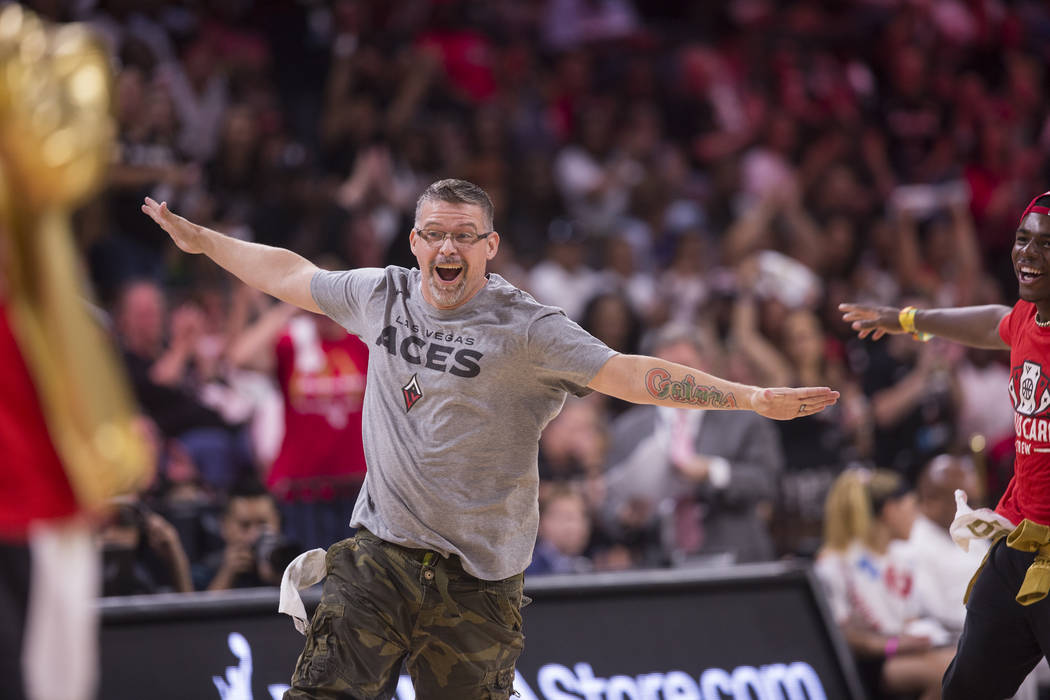 Coach Bill Laimbeer was positive after the first two games of the WNBA semifinals that his Aces could beat the top-seeded Washington Mystics.
Washington had simply won its two home games the way it was supposed to.
Like Las Vegas did Sunday to extend the best-of-five series.
The Aces staved off elimination with a 92-75 victory before an enthusiastic announced crowd of 6,175 at Mandalay Bay Events Center. They still trail 2-1 in series, but can draw even by beating the Mystics again in Game 4 at 6 p.m. Tuesday at Mandalay Bay.
"It's a series. A playoff series. And that's the beauty of it," said Aces center Liz Cambage, who scored a game-high 28 points. "All the mistakes we made in the first couple games, we really focused on fixing them and getting the job done tonight."
The Aces proved during the first two games in Washington that they could compete with the mighty Mystics, to whom they lost twice in the regular season with MVP Elena Delle Donne in the lineup. But untimely defensive breakdowns and runs by the Mystics doomed them en route to a 2-0 deficit, from which no WNBA team has overcome to win a series.
Yet.
They couldn't contain Washington forward Emma Meesseman, who averaged 28.5 points in the first two games while making seemingly every jumper she attempted. And they couldn't slow the scoring barrages from the Mystics, who set a WNBA record for offensive efficiency during the regular season.
But neither were an issue Sunday.
Not one bit.
Las Vegas established an offensive rhythm by featuring Cambage and forward A'ja Wilson on the interior, The Aces also adjusted their defense to minimize Washington's open field-goal attempts, specifically Meesseman's open field-goal attempts. As a result, a 31-27 deficit for the Aces turned into a 47-37 halftime lead, and a competitive game turned into a blowout as the home crowd roared in support.
"Now it's about coming back out and doing it again on Tuesday night," Cambage said. "And taking it back to Washington."
Wilson scored 21 points, and Kayla McBride had 18 points, seven rebounds and five assists for the Aces.
Della Donne led the Mystics with 22 points, but was their only starter to score in double figures. Washington shot 38.6 percent from the field and turned over the ball 13 times after combining for only 12 giveaways in the first two games.
The Aces adjusted Sunday by switching on ball screens to keep a defender in front of the ballhandler and the screener, who was either rolling to the rim or popping for a jumper. They'd occasionally be caught with a guard on a post player, but effectively switched out of those matchups away from the ball to limit Washington's mismatches.
Meesseman, left wide open in the first two games, finished with just six points on 3 of 8 shooting. Las Vegas, meanwhile, shot 48.6 percent from the field and 42.9 percent from 3-point range.
The series continues.
"Across the board, we were engaged," Laimbeer said. "We had a better bounce in our step. We were aggressive defensively and it showed. It was quite obvious they didn't get quite the number of open looks that they had the last game."
More Aces: Follow at reviewjournal.com/aces and @RJ_Sports on Twitter.
Contact reporter Sam Gordon at sgordon@reviewjournal.com. Follow @BySamGordon on Twitter.
WNBA semifinals
Best-of-five
Washington leads 2-1
Sept. 17: Washington 97, Aces 95
Sept. 19: Washington 103, Aces 91
Sunday: Aces 92, Washington 75
Tuesday: Washington at Aces, 6 p.m.
x-Thursday: Aces at Washington, 5 or 5:30 p.m.
x-if necessary