Las Vegas Aces star believes she got coronavirus in China
Updated March 6, 2020 - 10:46 am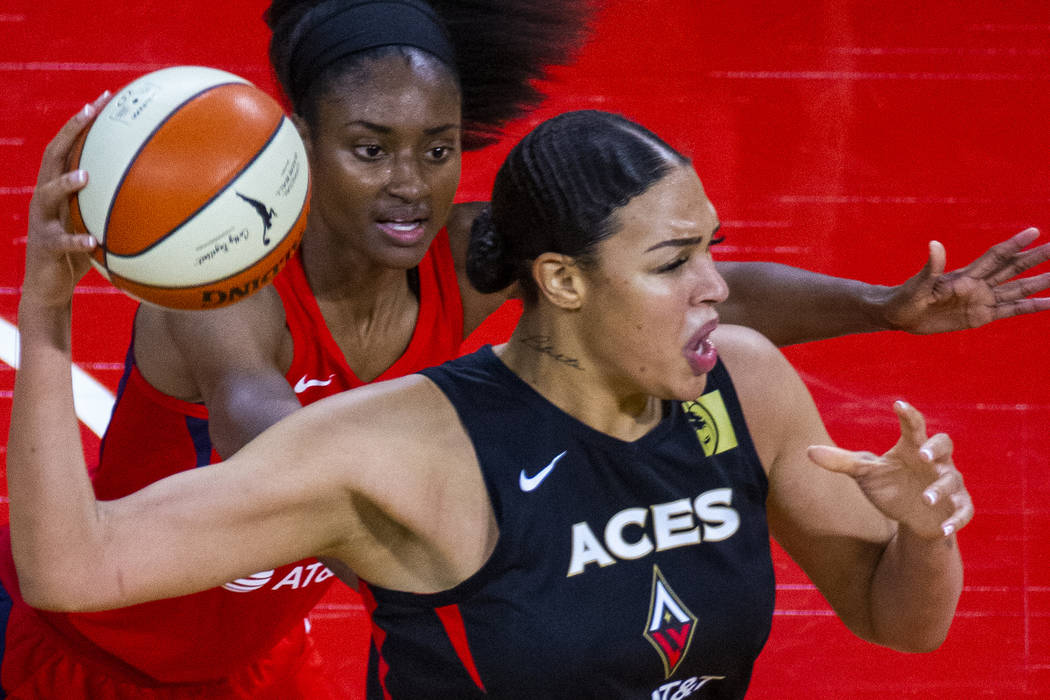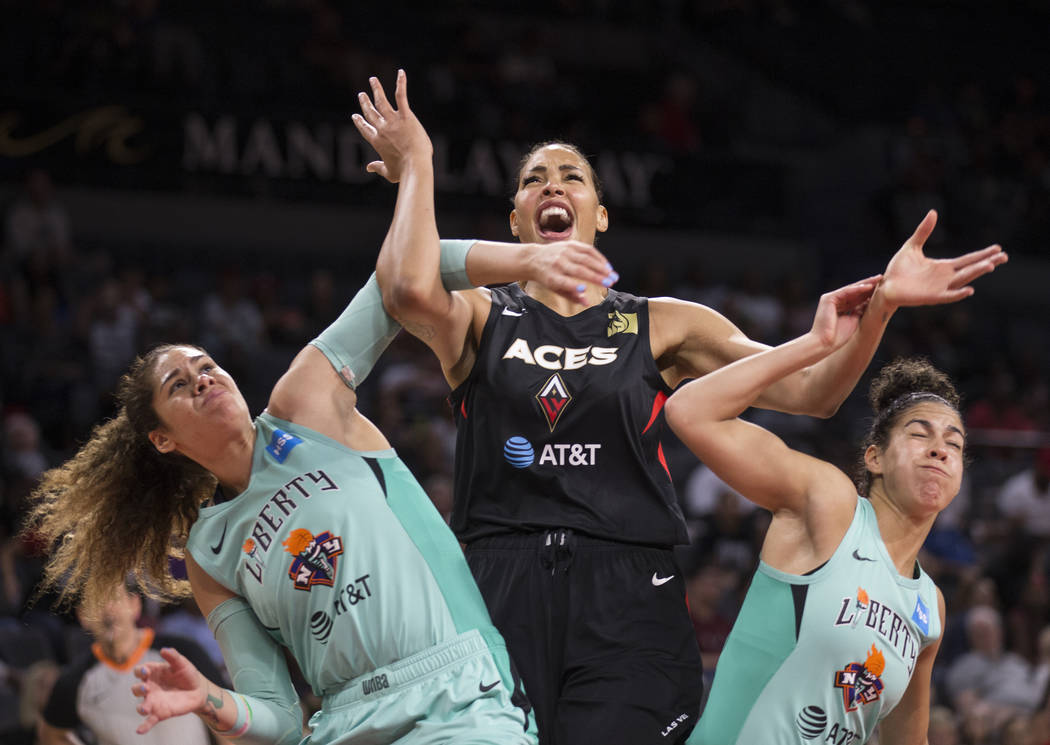 Aces center Liz Cambage believes she contracted the coronavirus in December while playing in China.
The WBNA All-Star center said she was sick and hospitalized near Beijing, where she was relegated to a wheelchair while battling pneumonia.
"I actually was sick in hospital, and I honestly think I had corona," Cambage told The Herald Sun, a newspaper in her native Australia. "'I was so weak, I couldn't walk, I was in a wheelchair. I had pneumonia. I think I had it before it was a global thing."
Cambage played in the Women's Chinese Basketball Association for the Shanxi Flame and traveled to Las Vegas in January after completing a full recovery. She did not say if she was tested for COVID-19.
More news about coronavirus
The Aces said in a statement Friday that Cambage "is currently not exhibiting any health issues, but out of an abundance of caution, will continue to consult with her doctors.
"The same is true for any of our players competing overseas during the offseason, as obviously the health and safety of our players and fans is our highest priority."
Cambage told the Review-Journal on Jan. 17 that living abroad in China was at times challenging but did not mention her illness. She did mention the illness during a Jan. 19 interview with KSNV-3, which was released Friday.
The Aces traded for the three-time WNBA All-Star last May, and she averaged 15.9 points and 8.2 rebounds in her first season with the franchise. She's a restricted free agent, but Las Vegas can match any offer extended to her and expects to have her back for the 2020 season.
Contact reporter Sam Gordon at sgordon@reviewjournal.com. Follow @BySamGordon on Twitter.