Meet the 2023 Aces: Profiles of every player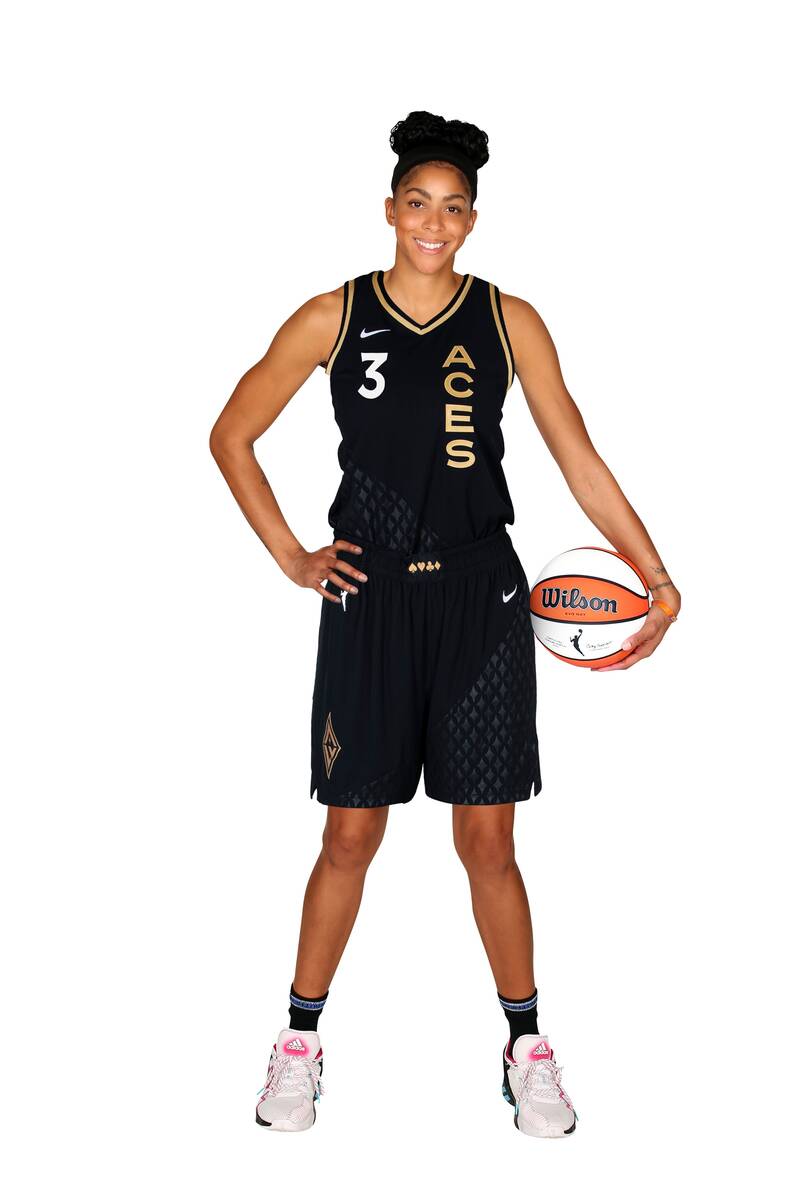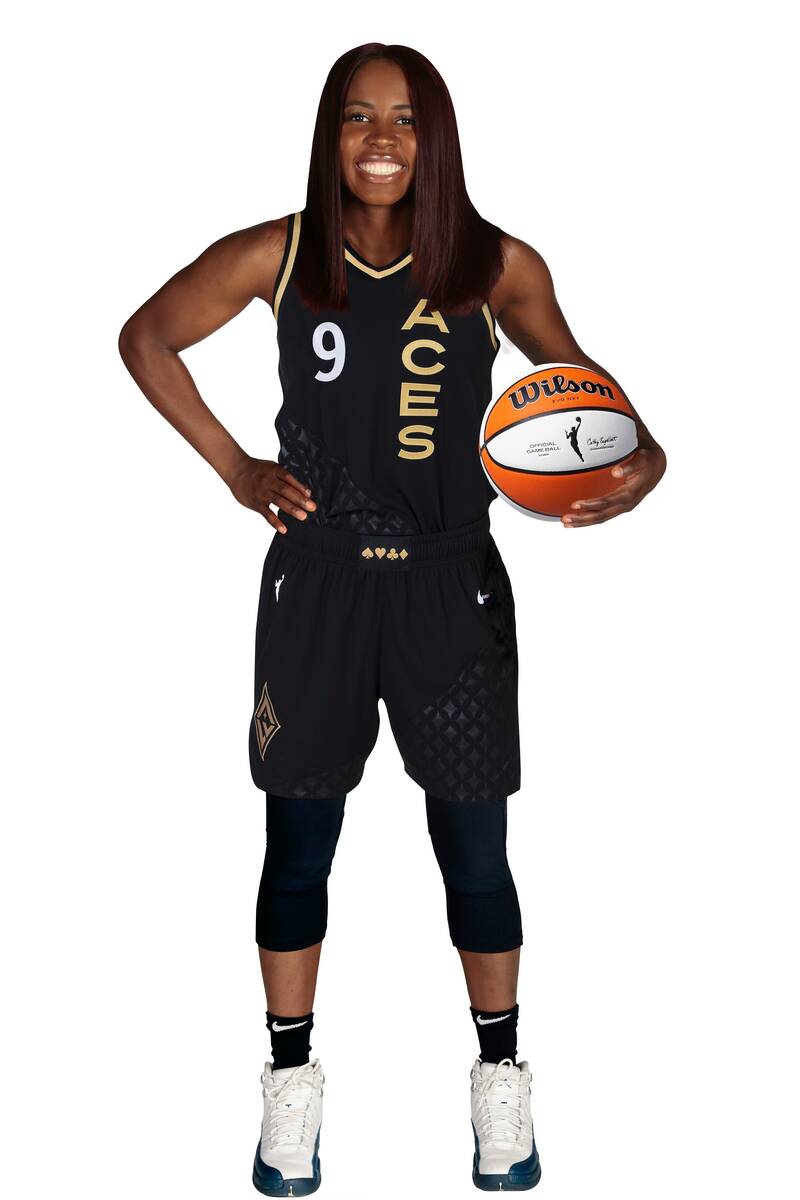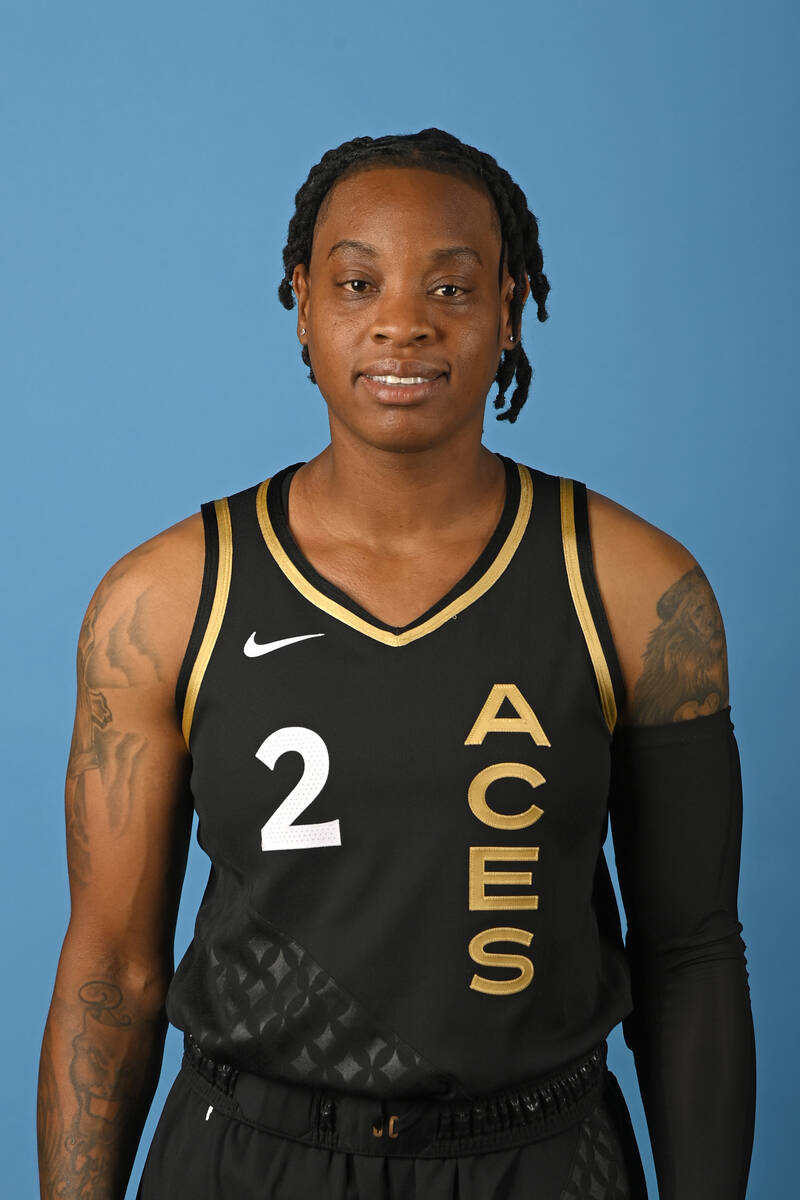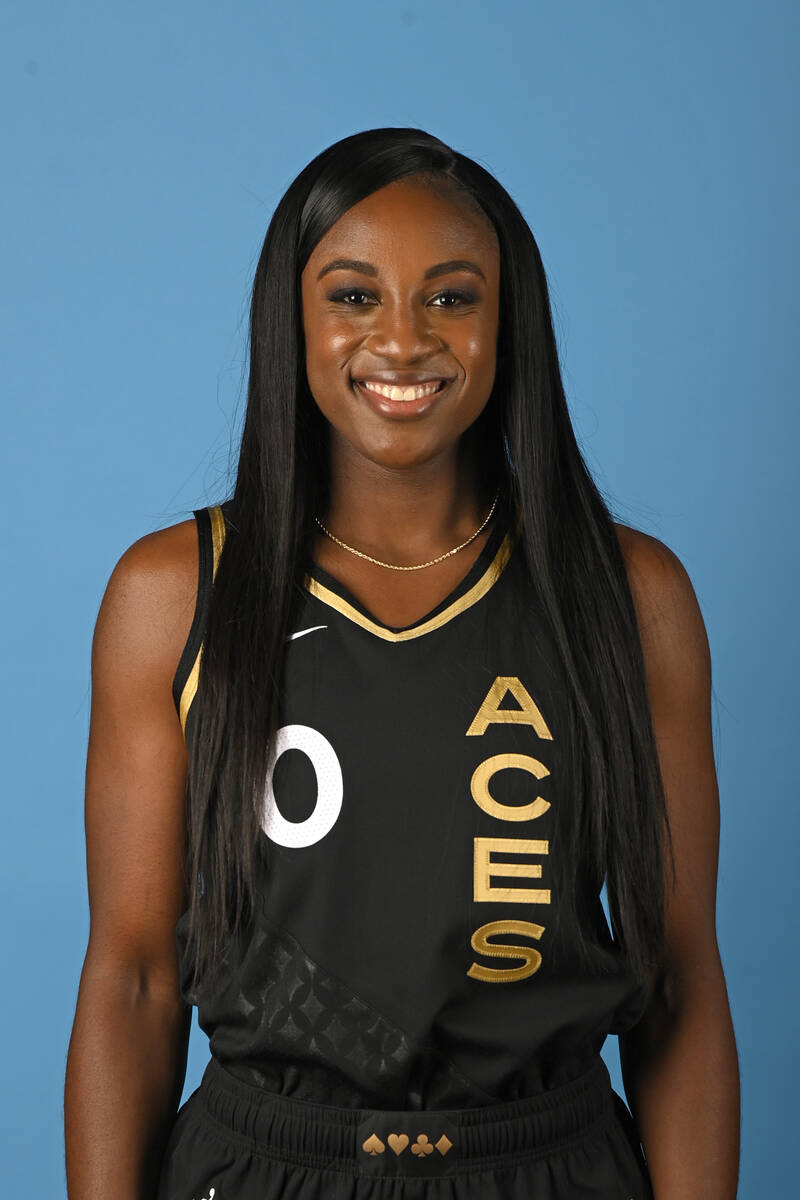 Kierstan Bell
Position: Guard
Size: 6-1, 176
Experience: Second year
College: Florida Gulf Coast
Profile: Bell was one of two rookies on the Aces' roster last season. The former first-round pick played in 21 games, making one start. She averaged 1.3 points and 0.9 rebounds in 5.8 minutes per game and scored a season-high 12 points against the Los Angeles Sparks on May 23.
Alysha Clark
Position: Forward
Size: 5-11, 167
Experience: 11th year
College: Middle Tennessee
Profile: Clark, who signed with the Aces as a free agent during the offseason, won two championships as a key piece with the Seattle Storm in 2018 and 2020 and has been one of the WNBA's best "3-and-D" players (3-pointers and defense) throughout her career. After missing the 2021 season with a Lisfranc (midfoot) injury, Clark averaged eight points and shot 30.3 percent on 3-pointers during her lone season with the Washington Mystics. She shot 39 percent or better from 3 during her final three seasons in Seattle, including 52.2 percent in 2020.
Sydney Colson
Position: Guard
Size: 5-8, 140
Experience: Ninth year
College: Texas A&M
Profile: Colson was a key part of the Aces' chemistry last season. An important veteran locker room voice, she made 18 appearances and averaged 1.6 points in 6.8 minutes per game. Coach Becky Hammon compared Colson's influence on the Aces' team culture to Miami Heat stalwart Udonis Haslem, and said her reliability and consistent attitude have made Colson a vital part of the team's success.
Cayla George
Position: Center
Size: 6-4, 192
Experience: Fourth year
From: Australia
Profile: George hasn't appeared in the WNBA since 2018, when she played 23 games with the Dallas Wings. The 34-year-old has reinvented herself since her most recent WNBA stint, and she was named MVP with the Melbourne Boomers in the Women's National Basketball League in Australia last season, averaging 18.5 points and 11.3 rebounds while shooting 42 percent from 3 on 150 attempts.
Chelsea Gray
Position: Guard
Size: 5-11, 170
Experience: Ninth year
College: Duke
Profile: Gray proved her status as one of the clutchest players in the league last season, winning the Finals MVP and Commissioner's Cup Final MVP awards despite not being named an All-Star. She averaged 13.7 points and a career-best 6.1 assists per game in 2022.
Candace Parker
Position: Forward
Size: 6-4, 184
Experience: 16th year
College: Tennessee
Profile: Parker's résumé speaks for itself. A two-time MVP and two-time champion after stints with the Los Angeles Sparks and Chicago Sky, the 37-year-old arrives in Las Vegas as one of the most recognizable faces in the WNBA. Parker averaged 13.2 points and 8.6 rebounds and shot a career-best 55.2 percent on two-point field goals with the Sky last season.
Alexis Peterson
Position: Guard
Size: 5-7, 139
Experience: Second year
College: Syracuse
Profile: Peterson, a former second-round draft pick, appeared in 17 games with the Seattle Storm in her debut WNBA season before being waived. Since then, she has built a solid career abroad, most recently playing with Angers in France. Peterson averaged 19.5 points and shot 47.1 percent from 3 in the French league last season, while also leading Angers in scoring during the EuroCup.
Kelsey Plum
Position: Guard
Size: 5-8, 145
Experience: Sixth year
College: Washington
Profile: Plum thrived in Hammon's system last season. Promoted back into the starting lineup, Plum earned first-team All-WNBA honors for the first time in her career and finished second in the league in scoring, averaging 20.2 points and shooting 42 percent from 3. The 28-year-old also earned her first All-Star appearance and was named All-Star Game MVP.
Kiah Stokes
Position: Center
Size: 6-3, 191
Experience: Eighth year
College: Connecticut
Profile: Stokes emerged late last season as Hammon's starting center. Stokes started the final four games of the regular season and all of the Aces' playoff games, with the team accumulating a record of 12-2 with her in the starting five. She averaged 2.3 points, 4.4 rebounds and 0.8 blocks for the season while providing a strong presence in the paint to pair with defensive player of the year A'ja Wilson.
Riquna Williams
Position: Guard
Size: 5-7, 165
Experience: 11th year
College: Miami (Florida)
Profile: Williams proved to be a key reserve last season. Despite battling an early foot injury that restricted her to 21 games, the sharpshooter came up with several big moments in the playoffs, including a 17-point performance in the clinching Game 4 of the WNBA Finals. Williams averaged 6.7 points and shot 36.6 percent from 3 last season, but made more than 41 percent of her 3s in 2020 and 2021.
A'ja Wilson
Position: Forward
Size: 6-4, 195
Experience: Sixth year
College: South Carolina
Profile: Wilson, the reigning WNBA MVP, finally added a championship to her glittering résumé last season. She averaged 19.5 points, 9.4 rebounds and 1.9 blocks on her way to becoming the first player to win MVP and defensive player of the year in the same season since Lauren Jackson in 2007. Now a two-time league MVP, the 26-year-old Wilson is just entering her prime.
Jackie Young
Position: Guard
Size: 6-0, 165
Experience: Fifth year
College: Notre Dame
Profile: Young took major strides last season. The league's most improved player averaged 15.9 points, 4.4 rebounds and 3.9 assists per game while becoming an All-Star for the first time. The former No. 1 overall draft pick also snatched 1.4 steals per game and shot 43.1 percent from 3 to become one of the WNBA's premier wings.
Contact reporter Andy Yamashita at ayamashita@reviewjournal.com. Follow @ANYamashita on Twitter.