Adrian Peterson says Roger Goodell was 'blind' to what he was going through
January 6, 2016 - 10:46 am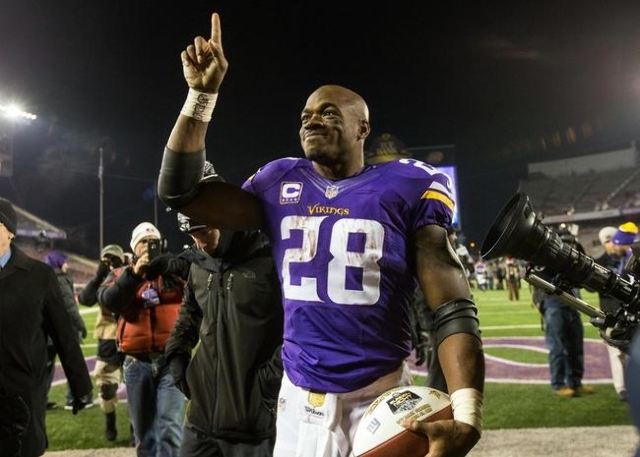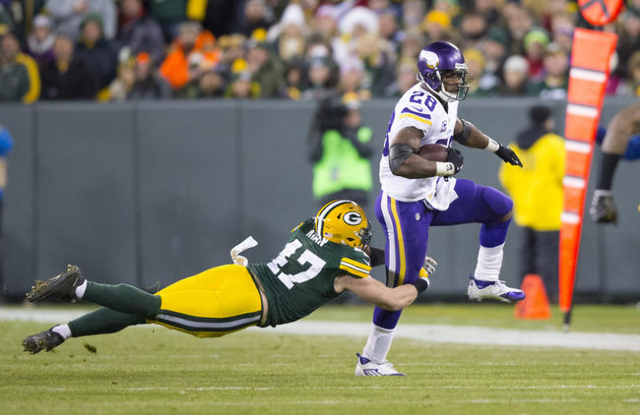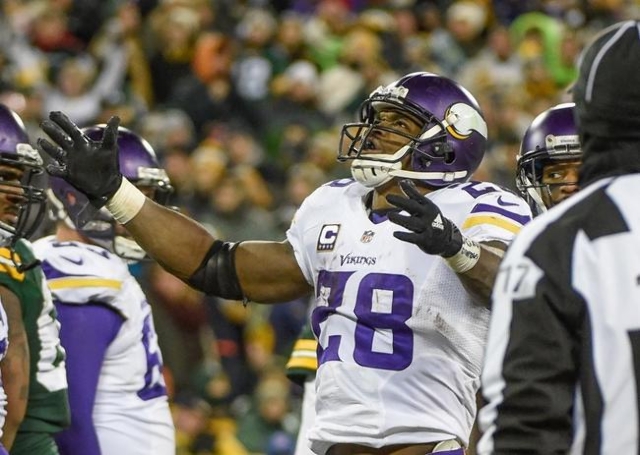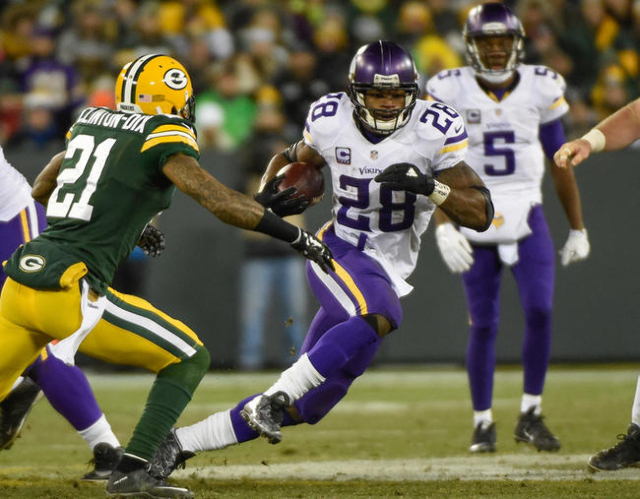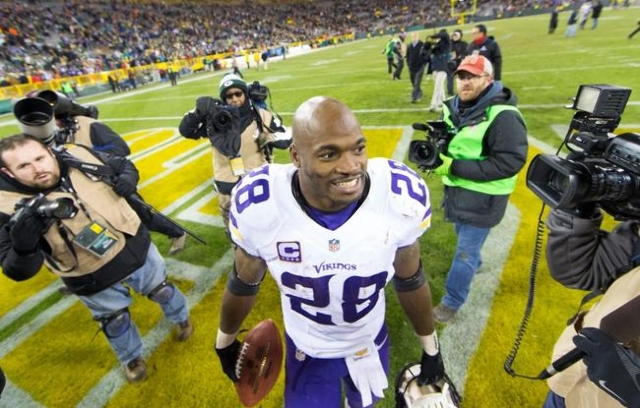 Minnesota Vikings running back Adrian Peterson, who missed most of the 2014 season after being suspended for abusing his son, said NFL commissioner Roger Goodell "was blind to the fact of what I was going through."
Peterson came back strong in 2015, winning the NFL rushing title and leading the Vikings into the playoffs this season.
Peterson, 30, finished with 1,485 yards for his third rushing title of his career. He became the second-oldest rushing champion in NFL history.
In an interview with Sports Illustrated, Peterson still is not happy with the way the NFL handled him last year.
"Roger Goodell, man, I don't know. … This is when I knew he was blind to the fact of what I was going through. I sat down with him. He asked me, 'What is a whuppin'?
"It was one of the first questions. It kind of showed me we were on a totally different level. It's just the way of life. For instance, in Texas, we know what whuppin's are. Down there, if it snows, people are going to go crazy. They're going to close schools. They're going to shut it down. Here, you're used to that. It was just a tough situation, because of misperception. … I get it. I get why. But you still shouldn't pass judgment on people when you don't know."
Peterson was indicted on child abuse charges in Montgomery County, Texas, in September 2014 for allegedly hitting his 4-year-old son with a switch. After the indictment, he was placed on the exempt list and missed the final 15 games of the season. He later pleaded no contest to a count of misdemeanor reckless assault and was sentenced to probation.
Peterson insists he has grown as a father.
"I know in my heart there's not many fathers better than me," Peterson told Sports Illustrated. "I'm that father that the kids run to. I'm the father they want to wrestle and play with."
Like Sports News on Facebook: